For most of us, this holiday season will look a bit different than it has in the past. Due to COVID-19 restrictions, our festive gatherings are destined to be an intimate affair with immediate family or a socially distant evening with a couple of our nearest and dearest friends. In the absence of holiday travel, we're eager to introduce new sights, sounds, scents, and experiences that can be enjoyed from the comfort and safety of our homes.
This year, it's perhaps more important than ever to go beyond the traditional table scape, spark excitement and spread holiday cheer.
"I find that people are really decorating their homes tremendously this year. They went all out for Halloween and they're doing it for Christmas. People are doing their holiday shopping early," Melissa Clark, owner of Brentwood General Store told the Courier.
"This holiday season might not be as big or as busy," said GEARYS Beverly Hills president and CEO Thomas Blumenthal. "But it can be as meaningful, as this time of year is a reminder of what's real, what lasts, and what brings true meaning to our lives. Lighting holiday candles, taking out treasured decorations, remembering a friend with a gift–these rituals of the holidays connect us to the value of our traditions, whether shared in person or by FaceTime."
Unlike other years, we might not be able to fly home and see some family members in person. We might not pass by the kitchen and get a whiff of Grandma's famous brisket. Clark is seeing a big demand for holiday gift baskets and hampers customized with provisions ranging from pastas to sweets. It's all about sending family members a little bit of home. We may not be attending our favorite holiday parties or kiss under the mistletoe, we can still foster and nurture meaningful connections, both old and new.
The experts at GEARYS advise us to step back and look at our surroundings with fresh eyes. This year, it's important to surround ourselves with beautiful objects, eat off exquisite plates and invest in our homes. After all, it's where we work, eat, play, teach, relax, exercise, and more these days. While dining experiences won't feel exactly the same, there's no better time to create a new world in an all too familiar space. Now is the time to marry old traditions with new ones. Call your grandmother and ask for her recipes. While we can't go see her, we can still bring the scent of her kitchen into our homes.
Whether you're hosting your immediate family, relatives, or members of your "pod," we've asked some of Beverly Hills' top retailers to share tips for making this holiday season extra special. From repurposing objects, personalizing each table setting, or gifting, experts divulge secrets key to hosting unforgettable, COVID-appropriate entertaining options.
Work With What You Have
According to Liz Barbatelli, owner of the high-end linen store, E Braun & Co., now is the time to let go of hesitations you might have about bringing out your best plates or tablecloths because they are "too nice."
"I think people have become kind of casual and probably frustrated with always staying at home," Barbatelli told the Courier. "I think the best way to make the holidays special this year is to really act like they're the same. Act as if you were having a big party or having your whole family instead of an abbreviated amount and dress your table accordingly with all of your linens, fine candlesticks and flowers. Get out items that you might already have and that you haven't been using."
Flatware
Most of us have been staring at the same plates for eight months and are ready to change the aesthetic. Given that it's not a traditional celebration, this is a great opportunity to introduce, experiment and play with non-traditional items and schemes.
"I think people are just taking this as an opportunity to elevate whatever they do have at home, because everyone has a different starting off point when entertaining," Kiki Von Gregsamer, director of marketing at GEARYS told the Courier. "Whether you're having a few people over, family or just yourselves, bring it to that next level. Adding some different elements piece by piece is a great idea. A lot of times you see pretty, simple white dinnerware and want to add in a few pops of color here and there. It's the small details that really count when you're putting a table scape together."
Instead of purchasing the same set of flatware, Von Gregsamer suggests investing in a set that includes a variety of preselected patterns. Alternatively, instead of using your favorite set of plates rendering the table uniform, mix and match your favorites so that no two setting is the same. Abandon the idea that flatware is prescriptive; you don't need to use a complete set.
Serving
Now is the time to explore individual, yet interactive, culinary experiences that incorporate statement entertaining pieces.
"The Christofle MOOD Party 24 Piece Flatware Set is a beautiful piece," Von Gregsamer told the Courier. "That is definitely a statement piece when you see it sitting on the kitchen counter. You take the top off and it has all the flatware for people to just grab and dig in. You can place this in the center of the table and have a lot of different appetizers. We call that 'kitchen island entertaining' because it's just gathering around a safe space. And it's also conducive to people being able to keep their distance when gathering together for the holidays."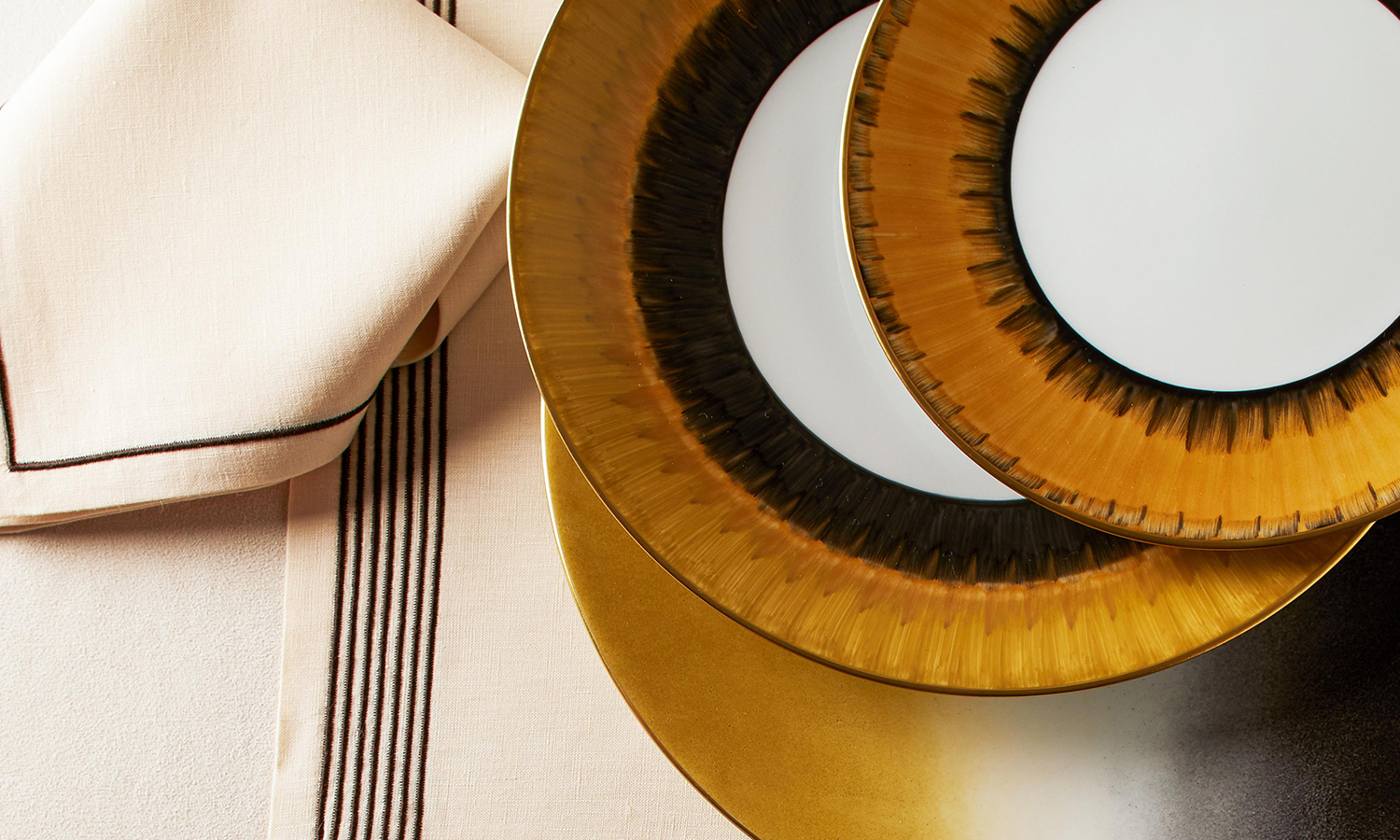 Reimagine the Dining Room
For those who are planning a socially distanced get together, Tara Riceberg, owner of Tweak and Tesoro, suggests setting up two tables outside for a change of scenery and some fresh air.
"We have seen some setting up a different dining table per family so you're not all around one big table," Riceberg told the Courier. "What I have found is I've been selling doubles of items. Instead of somebody getting one cheeseboard, they'll buy two different ones so there is one for each family."
When it comes to outdoor dining, candlelight is essential when setting the table to create a warm atmosphere. "Scented candles elicit holiday cheer and setting the tone with fragrance is important. Cypress, cedar and pine needle candles just immediately bring forward the comforting coziness of winter and the holiday season," Riceberg told the Courier.
Holiday candles in general have been huge sellers for Clark. "Usually, we don't see the interest until December. Candles have really gone crazy this year. We're shipping them constantly and delivering them to our clients locally," she said.
Blankets may also be in order for al fresco dining this holiday season. Riceberg recommends providing guests with soft blankets on each chair to ward off the winter chill.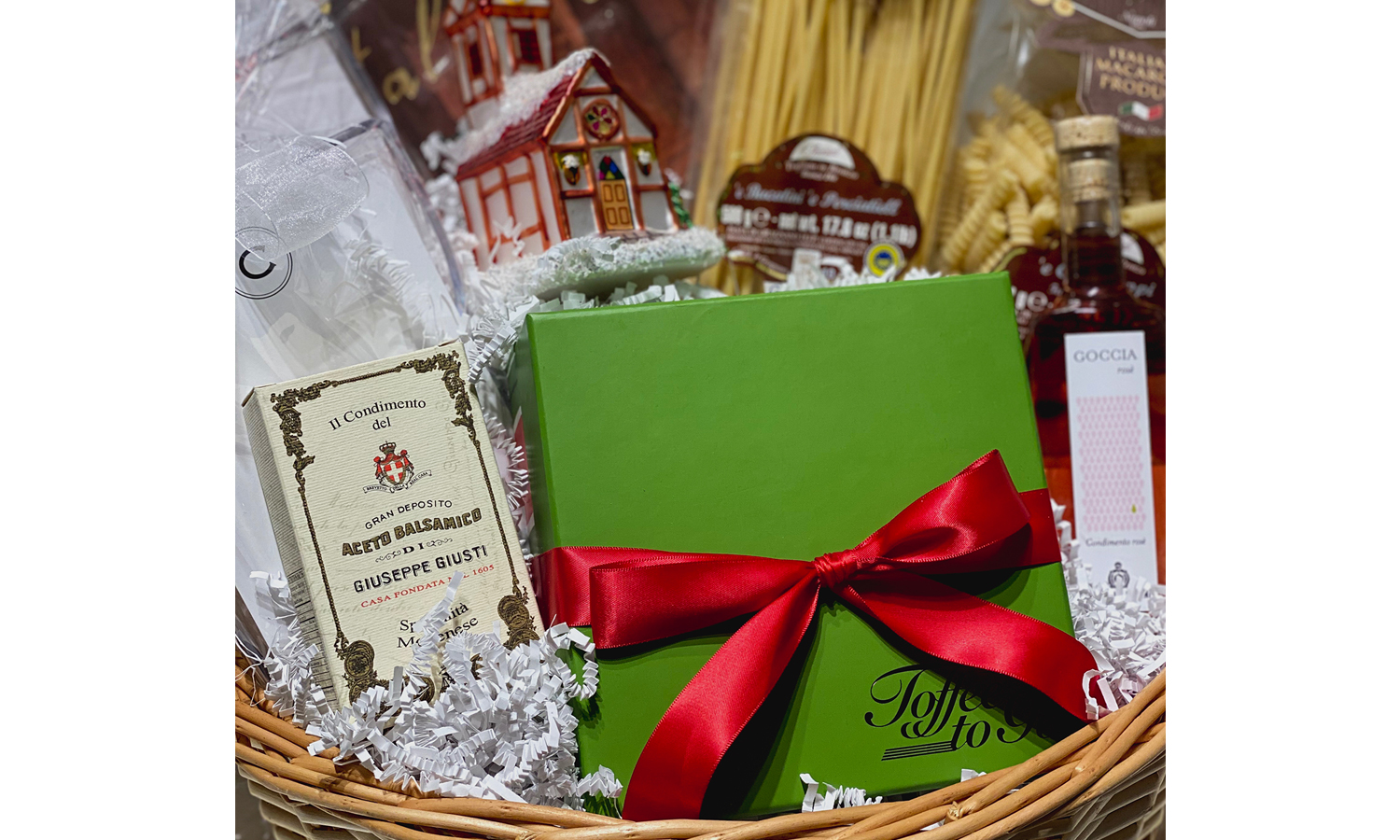 Stemware
Use a variety of different champagne flutes when toasting the New Year, so you'll knows which one is yours. Mixing it up adds some interest that the symmetry of a matched set lacks.
"Baccarat's 'Bubbles in a Box' champagne flutes really play into that whole thematic of personalizing each table scape for your guests," Von Gregsamer told the Courier. "Sometimes our clients like purchasing some of these as gifts to place on their setting for each of their guests to take home. It's a trend that lends itself to the times because you can assign a different one to each of your guests."
Personalization 
Make each place setting unique. Place decorative "giftables" on each plate or use different colored glasses. The unexpected is a welcomed surprise. Find ways that you can repurpose objects in unexpected ways. Creativity is key to using items in a way that veers from their intended function.
"Even if it's like a little flower, or the Baccarat crystal butterfly or even different place settings, everyone would have a presentation that is unique. And if it's kind of in a similar color scheme then it's still complementary. Other ways to make sure there is diversity in the table scape is by playing with linens, napkin rings or using different chargers at each setting," said Von Gregsamer.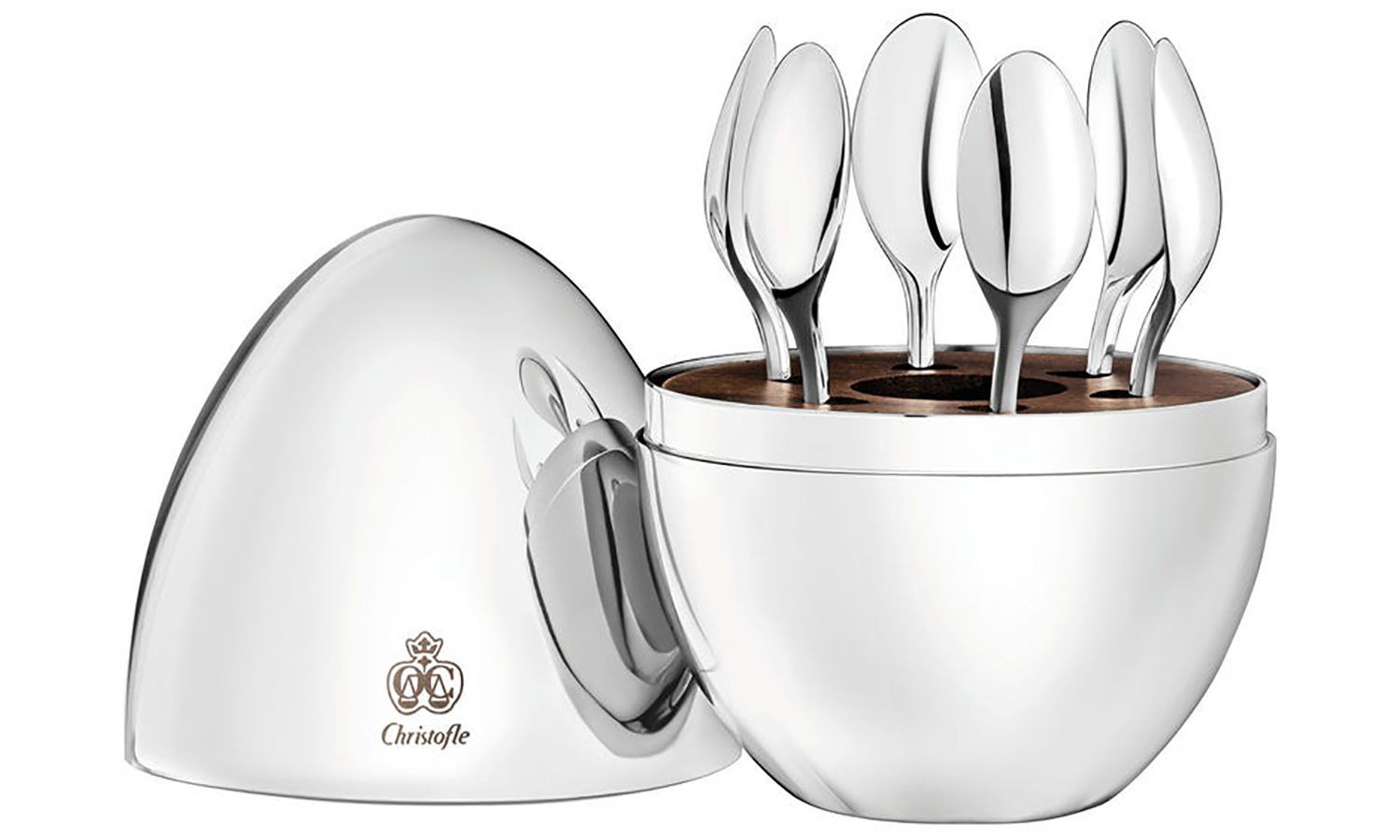 Ornaments
Looking to create a new tradition? Consider gift pieces that have a dual purpose. For example, place a collectible ornament to prop up place cards, which guests can then take home. Thoughtful, personalized touches like this are an unexpected holiday treat that guests will cherish.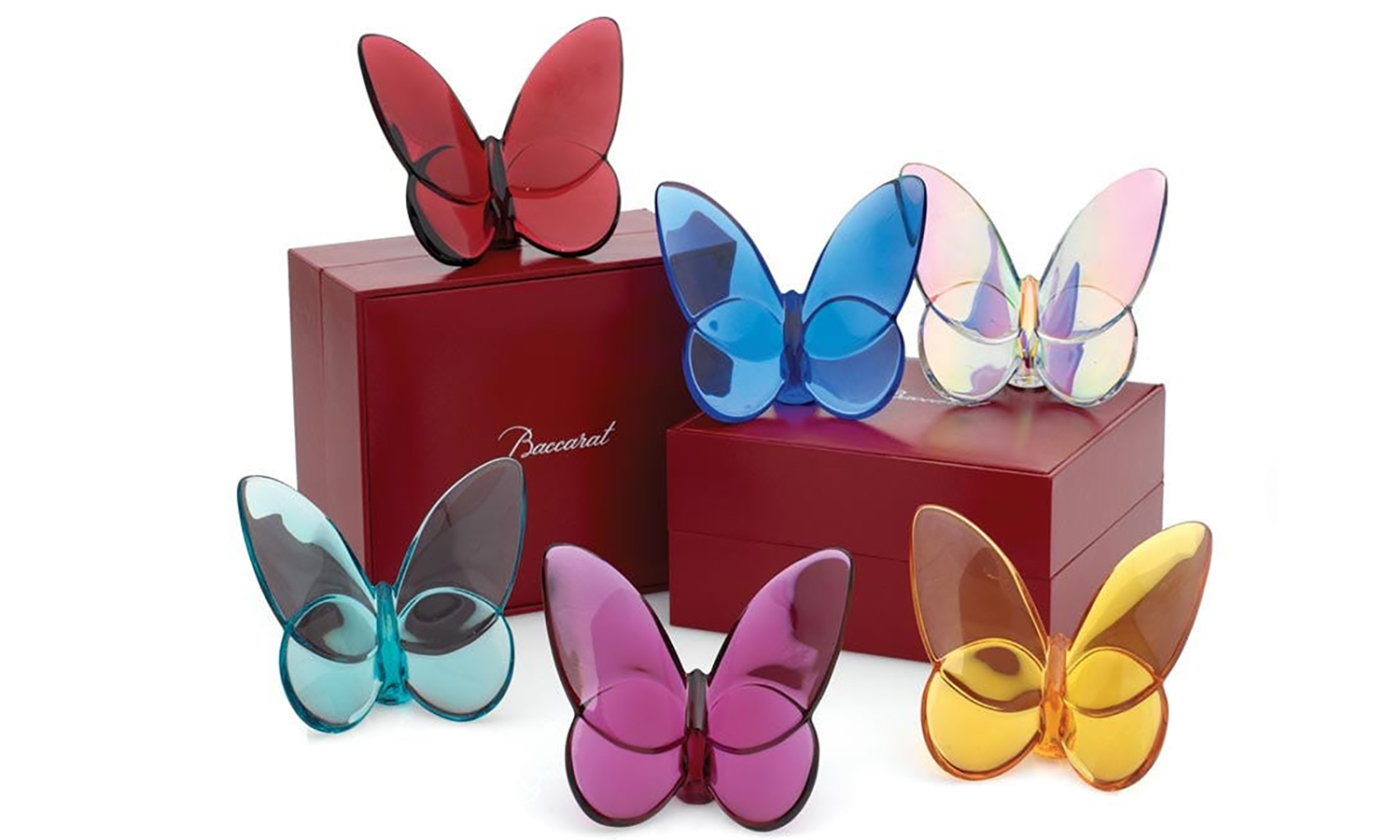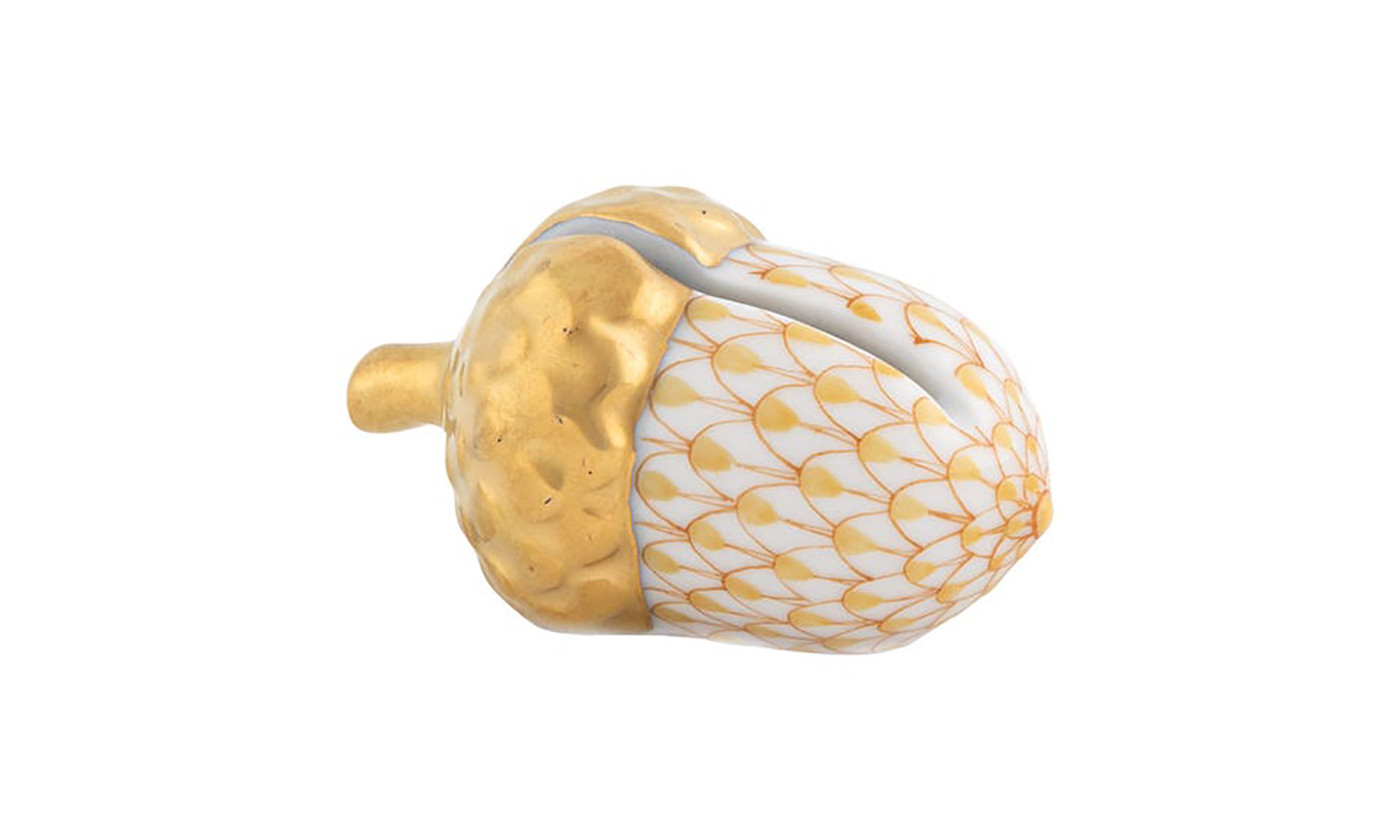 The Menu
This year, instead of cooking traditional family favorites for dozens of guests, try a new recipe or gift a cookbook and inspire a friend to do the same. Since holiday entertaining this year will be smaller, take advantage of being able to reconfigure the menu.
"If I had 30 people coming over for dinner, I would do my recipes that are tried and true," Riceberg told the Courier. "Because I only know that I'm cooking for four this year, it's a great time to experiment with a new stuffing recipe or try making a roast chicken instead of turkey for Thanksgiving."
Riceberg added, "If you're hosting, the pressure is on, especially if it's a big get together. But for something small or intimate, I feel like it's the ideal time to experiment and change it up a bit."
For dessert, switch it up by swapping pumpkin pie for individual boxes of assorted cake balls or mini cupcakes as a COVID-19 friendly treat. Alternatively, a petite assortment of sweets from a local chocolatier will add a festive pop of color on top of any table.