Beverly Hills has lost in quick succession three of its prized delicatessens, one permanently. Label's Table, Factor's Famous Deli, and Nate 'n Al's have all shuttered their doors in the span of a few weeks, with Label's Table closing for good. The restaurant industry has faced unprecedented hardship lately as a result of COVID-19 shutdowns. The rash of deli closures continues a trend during the last few years of hardship for Jewish delis in Los Angeles.
Nate 'n Al's, the iconic Beverly Hills delicatessen, made the announcement of its closure Jan. 4 in an Instagram post, saying that it would reopen on Jan. 12.
"We have made the decision to voluntarily close Nate N Al's due to four of our employees testing positive for COVID over the weekend," Nate 'n Al's owner Shelli Azoff said in a statement. "Out of caution and for the utmost safety of our staff and guests, we felt it was best to close temporarily. We are taking every necessary precaution, and after testing all of our employees, we will safely re-open on Tuesday, Jan. 12th."
According to Los Angeles County Department of Public Health (Public Health) guidelines, workplaces must disclose clusters to the county, with clusters defined as "three (3) or more cases of COVID-19 within the workplace within a span of 14 days." As of Jan. 5, Nate 'n Al's was not listed in a County database of outbreaks. A spokesperson for Nate 'n Al's confirmed that the cases had been reported to Public Health.
"If a cluster is identified at a worksite, the Department of Public Health will initiate a cluster response which includes providing infection control guidance and recommendations, technical support and site-specific control measures," Public Health guidelines state. "A public health case manager will be assigned to the cluster investigation to help guide the facility response. The Department of Public Health will need the facility's immediate cooperation to determine whether the cluster of cases constitutes an outbreak of COVID-19."
While county rules do not require restaurants to close following discovery of a cluster, they do mandate that anyone who came into contact with an infected individual isolate.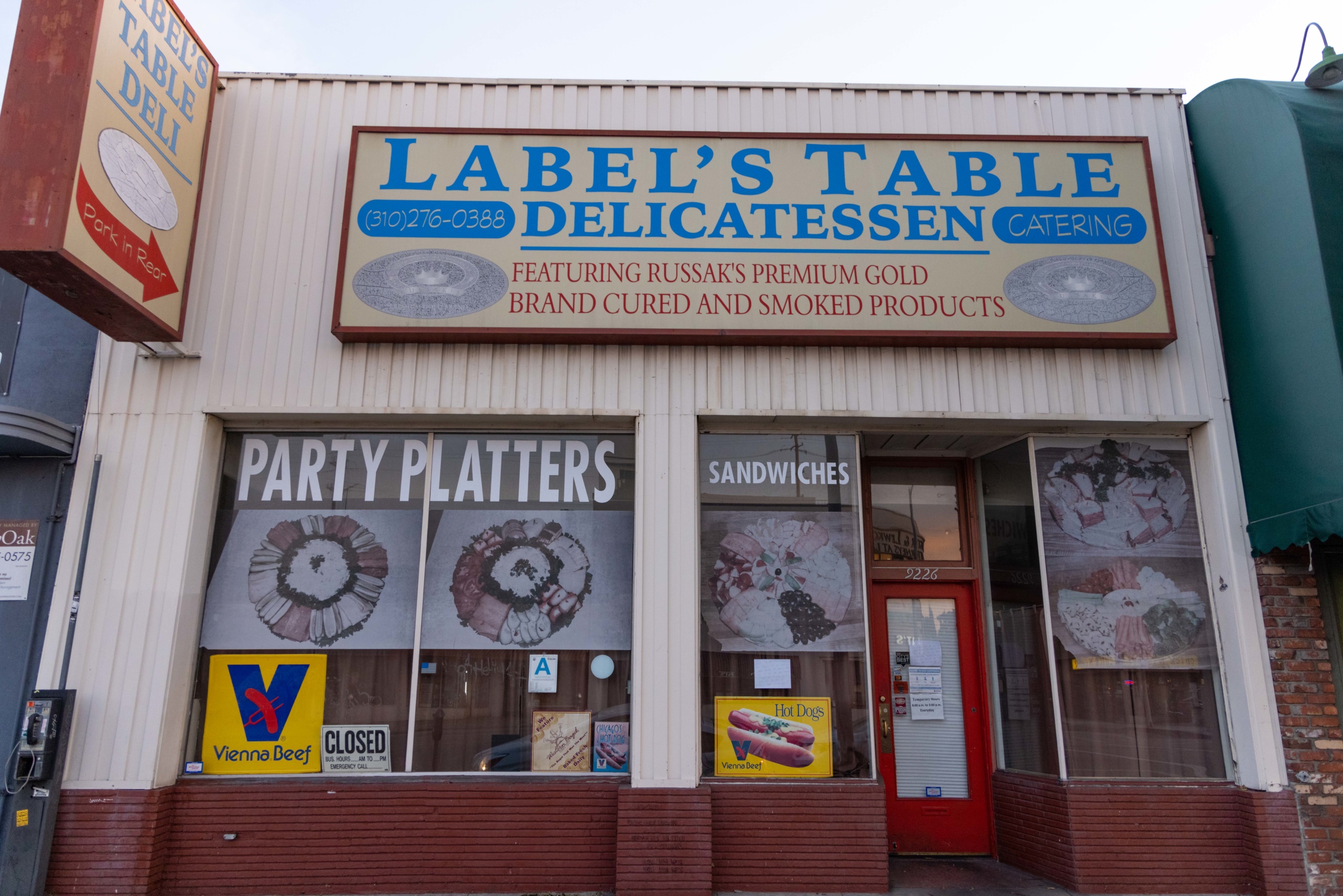 "We look forward to serving the Beverly Hills community again soon and we thank them as always for the continued support," Azoff said.
This is not the first obstacle the Jewish deli has faced during the pandemic. On March 28, Nate 'n Al's similarly announced it would temporarily close as a result of COVID-19, though it did not provide a potential re-open date.
"Approximately one month ago the world as we knew it changed," the restaurant posted on Instagram, alongside a black and white photo of the storefront. "We had hoped that we could continue our takeout and delivery service so that we could provide the community with the food that has been a part of our lives for years. However, our number one priority is to keep our customers and our staff safe and secure during this time of uncertainty."
But less than a month later, on May 15, Nate 'n Al's took to social media to make a much happier announcement. "Guess what?! WE'RE BACK!"
Earlier, another Beverly Hills haunt broke the news of its temporary shuttering. Factor's Famous Deli, which has served Beverly Hills for 72 years, posted on Instagram on Dec. 21, "We are closed until further notice for the safety of our staff and the community. We wish you a happy holiday season and we hope to see you soon." The post did not include a potential reopening date and Factor's did not respond to a request for comment.
Back in October, just down the road from Factor's, Label's Table had bleaker news for the community. "After 46 [years] serving Los Angeles, Label's Table Deli will be closing January 31, 2021. It's been a pleasure serving this community for almost five decades. We want to thank our customers from the bottom of our hearts for supporting us so sweetly for 46 years!" The deli did not respond to a request for comment.
But on Jan. 5, Label's wrote on Facebook that Dec. 31 had in fact been its last day in operation. "Due to a family emergency, Label's Table is closing its doors forever a bit earlier than expected. It's been an amazing 46 years and we want to thank you for all your business and friendship over that time."
The post was met with an outpouring of appreciation by members of the community. "Thank you so much for…all the meals, memories, and care you have given our family," Tevia Oskin wrote on Facebook. "Label's was our 'go to' for all occasions. The four generations of our family members that you served will be forever grateful."