As we start to dip our toe back into the social waters and in-person events around town slowly make a comeback, the Beverly Hills scene is ready for a summer of safe mingling. 
Bravo's "Million Dollar Listing Los Angeles" real estate broker Josh Flagg and husband Bobby Boyd threw the first fete of the season at their Beverly Hills home in honor of grand dame Nikki Haskell's 80th birthday party. This also marks the first party coverage for "The Scene" since March of 2020.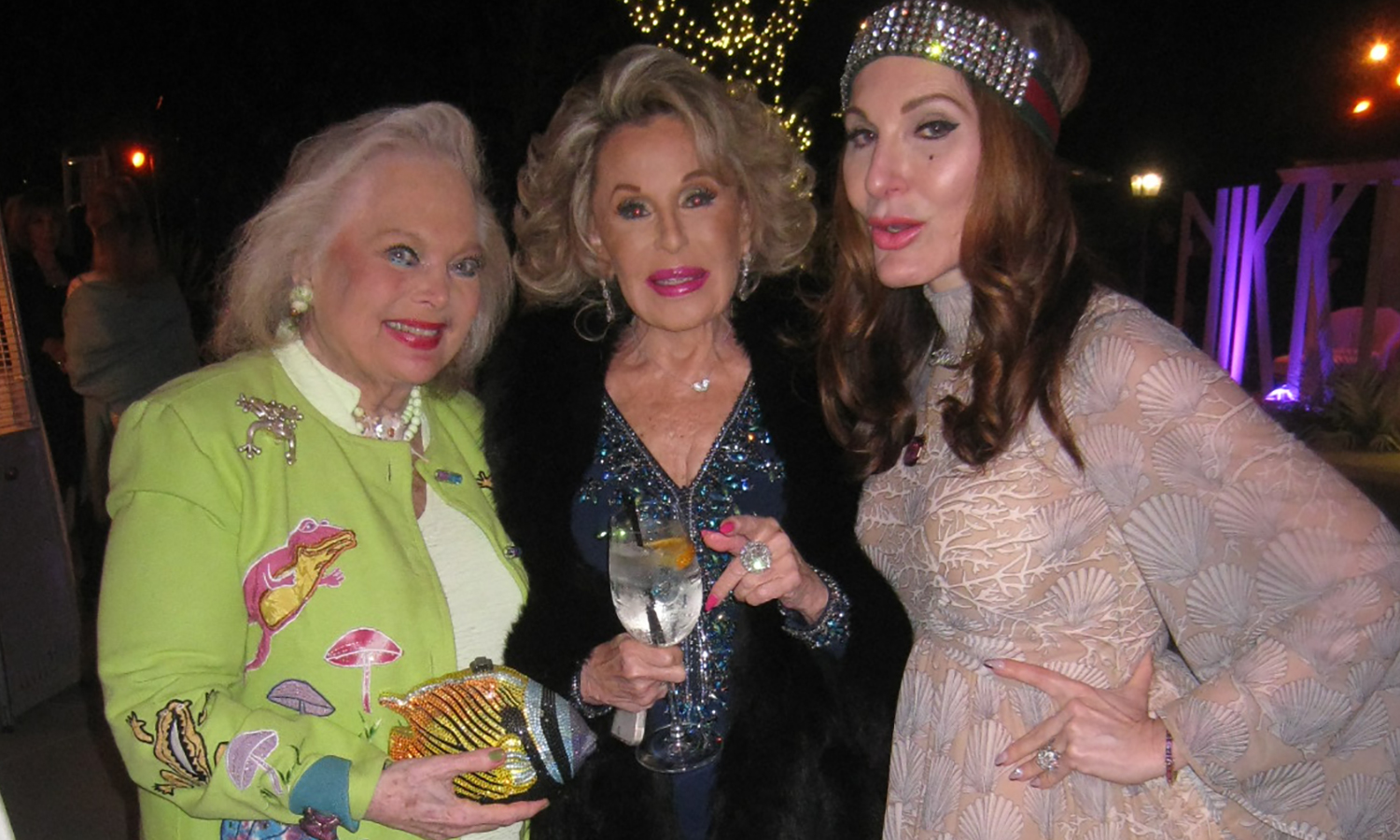 Haskell has a storied career from Wall Street stockbroker to film producer, artist and inventor but is probably most well-known for her role as a Studio 54 regular and her eponymous talk show interviewing everyone from Andy Warhol to Clive Davis and Gene Kelly (which you can now revisit on Amazon Prime). Haskell is currently working on an adaptation of her life with Ben Jones York that's a cross between the "Amazing Mrs. Maisel" and "Sex in the City," and she's invented the Star Shooterz lighted phone case with a built- in self-stick that The Beverly Hills Hotel is currently selling in the gift shop. 
Haskell met Flagg through their philanthropic efforts at Project Angel Food and have been best friends ever since. For the bash, Flagg and Boyd transformed their Beverly Drive home into an alfresco St. Tropez white party scene a la Nikki Beach. From the entrance to the pool area, bejeweled cabaret- burlesque-style showgirls pranced around wielding feather fans and boas while saxophone player Jake Brown serenaded the crowd along with a DJ.
People were certainly in the mood to celebrate. "I think everyone is thrilled to finally not have a mask on and go out for the first party of the year," said Flagg.
Guests flew in from Miami and New York, such as skin-care guru Peter Thomas Roth, but many of Haskell's long-time Beverly Hills friends were also on hand, including Stephanie Powers and Candy Spelling. Powers described Haskell as "an extraordinary survivor in a world where we have to reinvent ourselves constantly."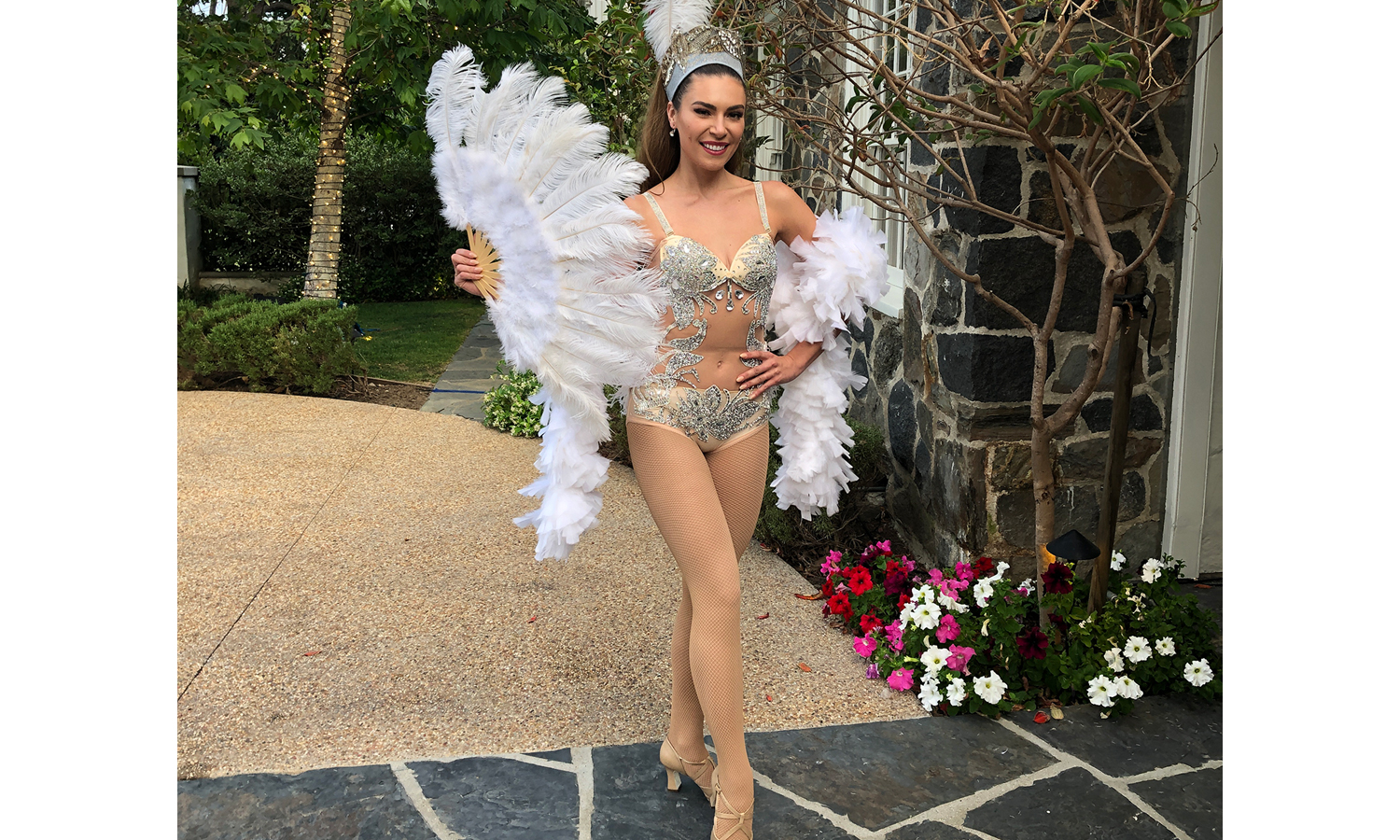 The evening started with passed trays of New Zealand lambchops and hand-made gnocchi, followed by caviar blinis, flowing Champagne and rosé.  A seated Mediterranean-style dinner was catered by Chef Giuseppe Accardi of Mr. G's in Newport Beach, which included grilled langoustine, roasted seabass, steak au poivre with frites culminating with a three-tiered cake. 
Flagg prepared a video tribute from Haskell's life and days as a talk show maven. "We are 45 years apart but are total kindred spirits, and strangely enough, we roll in the same social circles. She is the most fabulous person on earth and I really think she is a pioneer and led the way for so many women," he said of Haskell.  
Some of those women included songwriter Carol Connors who sang at the event. 
Melissa Rivers, whose podcast "Melissa Rivers Group Text" is about to become a television show, came to pay her respects and see old friends. "Nikki was a dear, dear friend of my mothers," she told the Courier. 
Sonja Morgan of the Real Housewives of New York was in town and wearing an original Edith Flagg dress made by the host's late grandmother. Morgan has known Haskell since the Studio 54 days. "I used to see her there with all these characters from Halston to Beverly Johnson. In a room among stars, she really lit up the room," said Morgan. But it wasn't all party-party even though Haskell is a renowned socialite. Her sage advice to Morgan back then, "Have a good time but have a plan. The rug can be ripped out from under you at any time."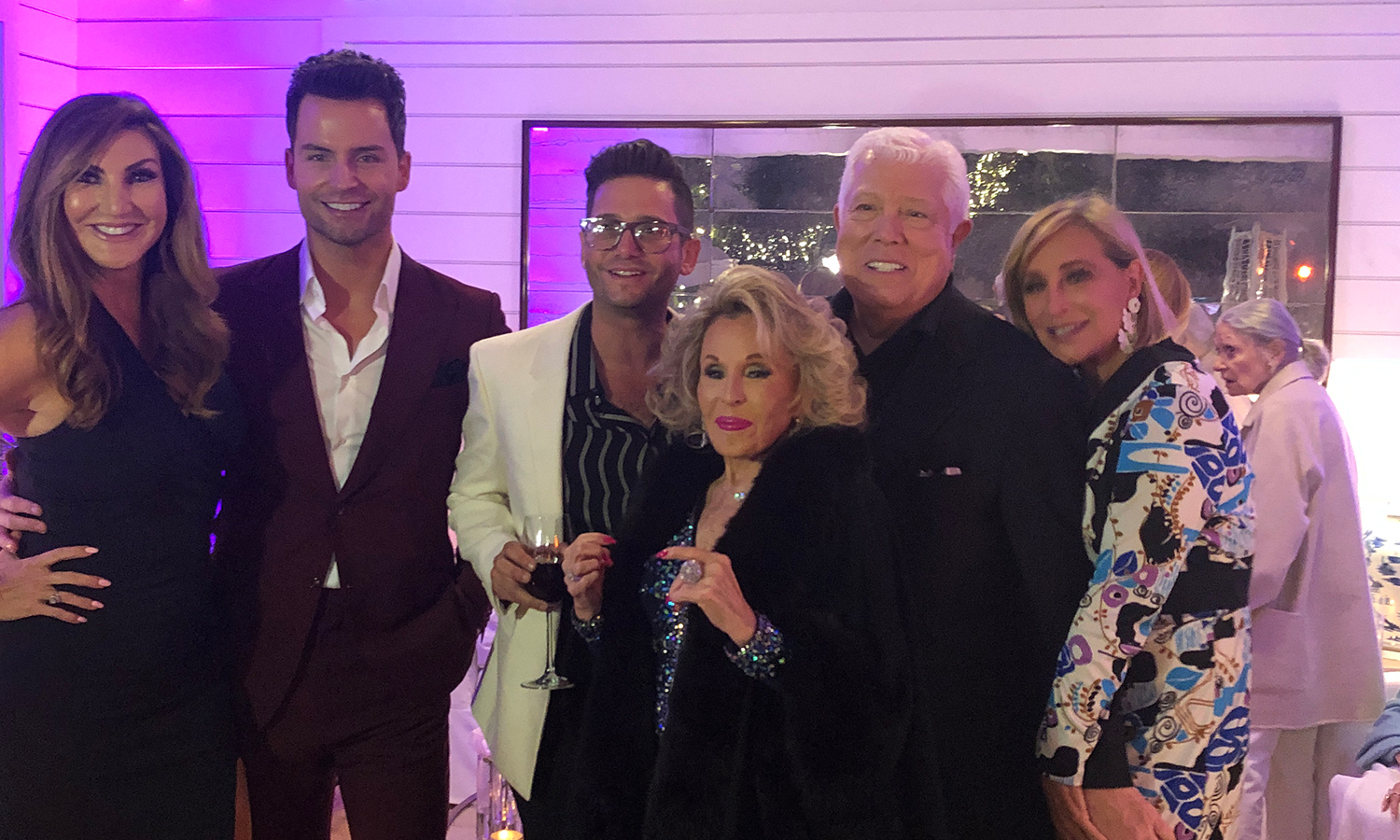 Heather McDonald, a newer friend of Haskell's, called her the Queen of Beverly Hills. "She has the greatest stories and I love her philosophy on life;  it's so positive, smart and unfiltered. That's so entertaining today."
Celebrity Chef Alex Hitz (The Beverly Hills Kitchen) has been friends with Haskell for 38 years. "She never met anyone she didn't like and she's never been to a bad party," he said. And, when someone is known for being a party-girl, one soirée will just not do. The Beverly Hills Hotel also threw a bash for Haskell last week and a Studio 54 party at another friend's home on the night of her actual birthday, May 17.
Others in attendance at the Flagg party included Wendy Stark, Suzanne de Passe, Kelly Day, Barbara Thornhill, Marc Scarpa, Lisa Bacon, Teran Davis, Nina O'Hern, Estella Provas, Jo Champa, Jorge Perez, Jr., Frank Bowland, Steven Boggs, Mayer Roshan, Celeste Hodge, Karim Amiryani, Megan O'Brien, Corrine and Fred Buckley, David Divona, Joan Schnitzer, Ann and Franklin Johnson and Denise Hale. 
The evening wrapped up with poolside dancing to disco classics by Diana Ross and Blondie shortly after the fire dancing performances concluded.