Known for its bustling dining scene and Instagrammable streetscape, Beverly Hills is getting cooler. The days of moving to L.A. with dreams of becoming a Hollywood star are dwindling, as a new kind of VIP has emerged: the influencer. With the rise of technology, influencers that amass hundreds of thousands of followers on social media now wield celebrity power. An influencer's reach is quantifiable across platforms like Instagram, TikTok, Snapchat, Facebook, Twitter, and more; where they go, we follow. So, it's no surprise that with its picture-perfect palm trees, an array of public art, and ever-changing business offerings, influencers know their way around Beverly Hills. 
Unlike last year, which was marked by closures and restrictions, this summer is colored by rebirth and reopening. With people more excited than ever to go out, the Courier asked prominent influencers with ties to Beverly Hills to share their 2021 summer spots in town. The roster of insiders includes Beverly Hills High School grad and "Million Dollar Listing-L.A." celebrity real estate agent, Josh Flagg; Hawthorne Elementary school alum and influencer's influencer, Alexandra Rosenthal; S.F. native turned L.A. transplant and Cycle House fitness luminary, Nichelle Hines; Beverly Hills native and an alum of The Buckley School, Olivia Perez, and more. From seasonal culinary pop-ups, new hotel hot spots, and under-the-radar Beverly Hills gems, here is what they're up to: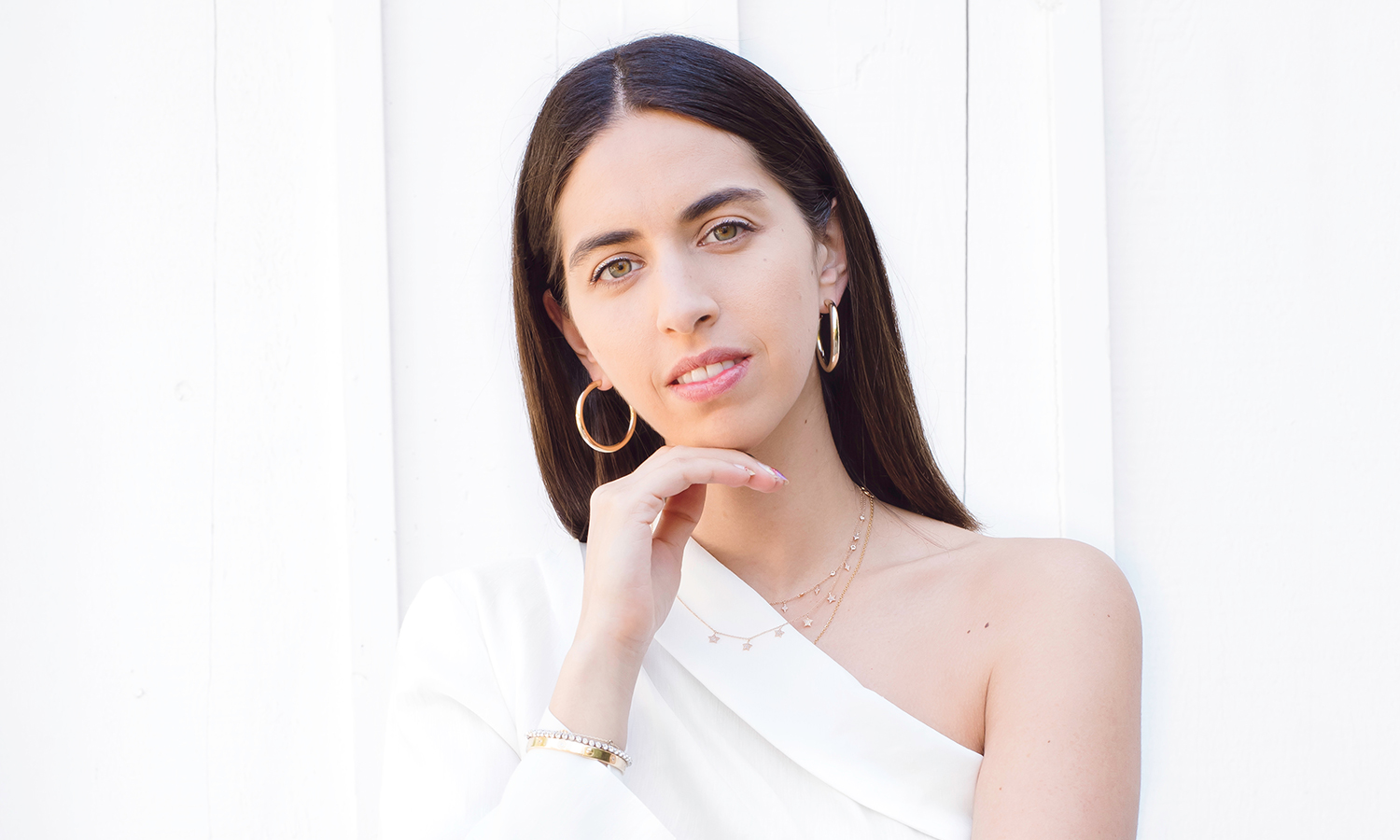 Sophia Parsa
@sophiaparsa
At age 30, Parsa's titles include Head of Community at FabFitFun, co-founder of the Mountain Gate dinner speaker series, angel investor, Forbes 30 Under 30 board member, event planner, and entrepreneur. Last summer, the Los Angeles native co-founded two new ventures: Golden Rice Co., a restaurant pop-up serving her mother's home-cooked Tahdig (a traditional Persian rice dish) every Sunday out of Poppy in West Hollywood, and Boxxie Party, a personalized event planning and gifting service. Since then, Golden Rice Co. has been featured in The Infatuation's "Best Pop-Ups In L.A. Right Now" and reviewed by L.A. Times restaurant critic, Bill Addison, as "spectacular." Parsa has produced hundreds of events and hosted over 1 million guests.
Euro Caffe
I started walking a lot at the beginning of the pandemic, discovering my city on foot for the first time, basically, and I discovered Euro Caffe. I was walking on Canon looking for a bottle of water and kind of stumbled upon it! I didn't want to walk into a restaurant like Il Pastaio and just ask for water, right? So, I found this little cafe, and the minute I stepped in, I was like, 'whoa. I feel like I'm in Italy right now.' I love to travel more than anything, so I love how European the vibe is. It's through this beautiful walkway in between little shoe boutiques and has Italian jerseys hanging from the wall. The owner makes such incredible coffees, too. This spot is a hidden gem. 427 N. Canon Dr. #111, Beverly Hills, CA 90210
 Summer Social Club
Summer Social Club is another thing I discovered during the pandemic while trying to get to know other people in the food pop-up scene. It's essentially a pop-up restaurant incubator run by Employees Only in West Hollywood. A lot of these cool culinary pop-ups you see on Instagram just have a cloud kitchen and operate without a place where people can come in. So, Summer Social Club provides a backyard space and a platform to be able to run a live service for restaurants without a physical storefront using their staff, waiters, and bartenders. Every week, the lineup is different! 7961 Santa Monica Blvd., West Hollywood, CA 90046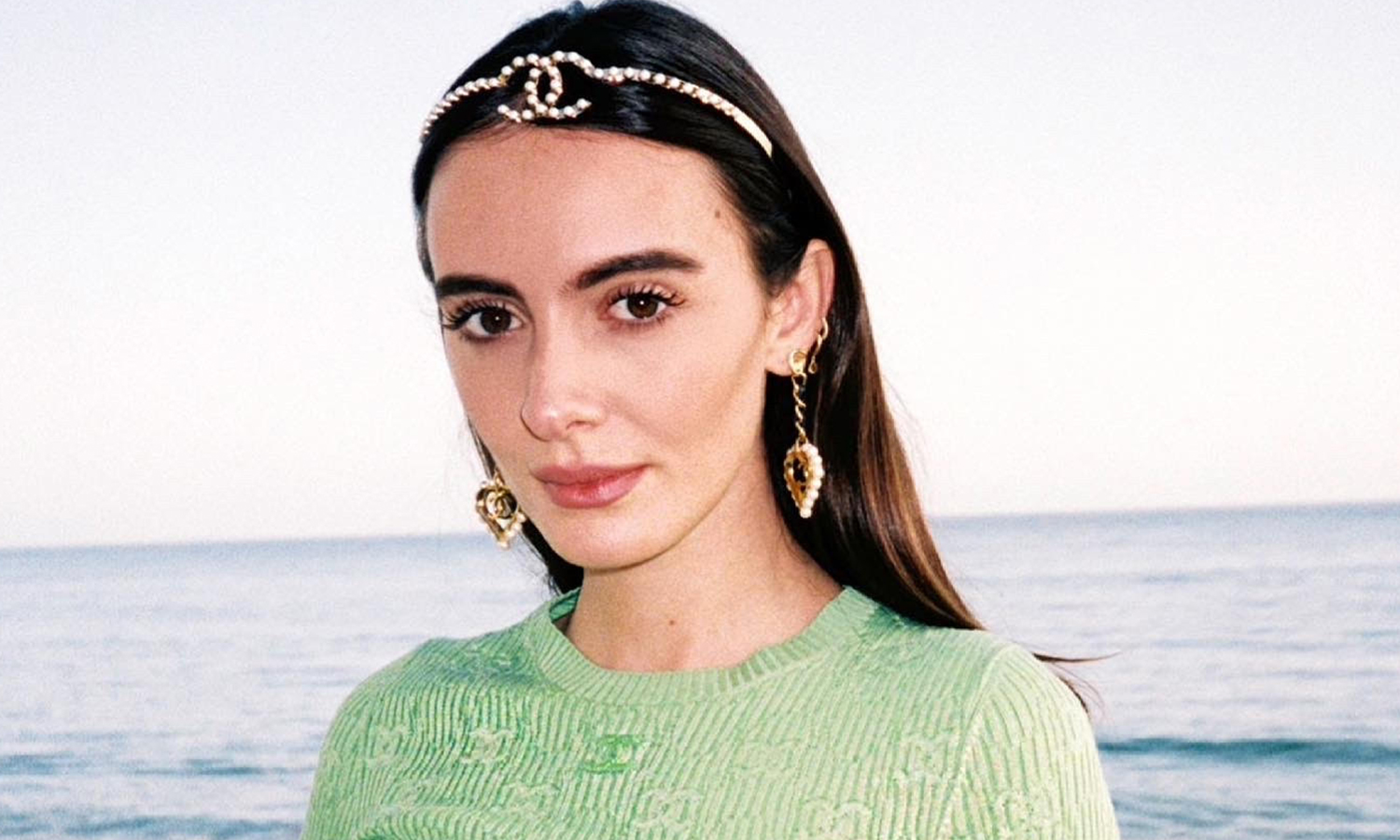 Olivia Perez
@livvperez
The 27-year-old L.A. native is an interviewer, journalist, and the host of the "Friend of a Friend" podcast, a weekly talk show in which she interviews the next generation of luminaries. Since founding "Friend of a Friend" in 2015, Perez has interviewed the likes of Maggie Rogers, Bella Hadid, Hannah Bronfman, Symone Sanders, Millie Bobbie Brown, Lindsay Peoples Wagner, and Jordan Firstman, and has moderated panels for businesses like Shopify, Bumble, WWD, and The Wing. She's made her mark as an editorial and cultural archaeologist, digging up the best of the unknown and sharing it with her followers as a contributing writer for Forbes.com, and through her creative partnerships with brands like Chanel, Kith, Tory Burch, Michael Kors, Nike, Calvin Klein, and more.
Chaumont Bakery 
Everyone needs a go-to local bakery, and mine is Chaumont. Whether I'm on a morning walk to grab a coffee, want a quick snack on the go, or am looking for a good coffee meeting spot, Chaumont is one of those places that always feels like a hug, and I know will do the trick. They have some of the best croissants in town, and if you're looking for a treat yourself breakfast, get their breakfast sandwich with egg and cheese.  143 S. Beverly Dr., Beverly Hills, CA 90212
 Gigi's
Gigi's is the perfect recipe for a great night out. Whether it's date night, girl's night out, or a family dinner, the drinks and food are incredible, and the vibes are unmatched with a hint of old Hollywood glamour. 904 N. Sycamore Ave., Los Angeles, CA 90038
 Descanso Gardens 
Slightly off the beaten path, but definitely worth the drive, the Descanso Gardens is the perfect oasis for a day when you want to do something spontaneous and different. It's one of the most underrated nature destinations in L.A! Whether you want to go for a walk with friends, take a book to the garden, or get lost in their forest, you'll leave feeling reenergized after a beautiful day in nature (and have some incredible photos too). 1418 Descanso Dr., La Cañada Flintridge, CA 91011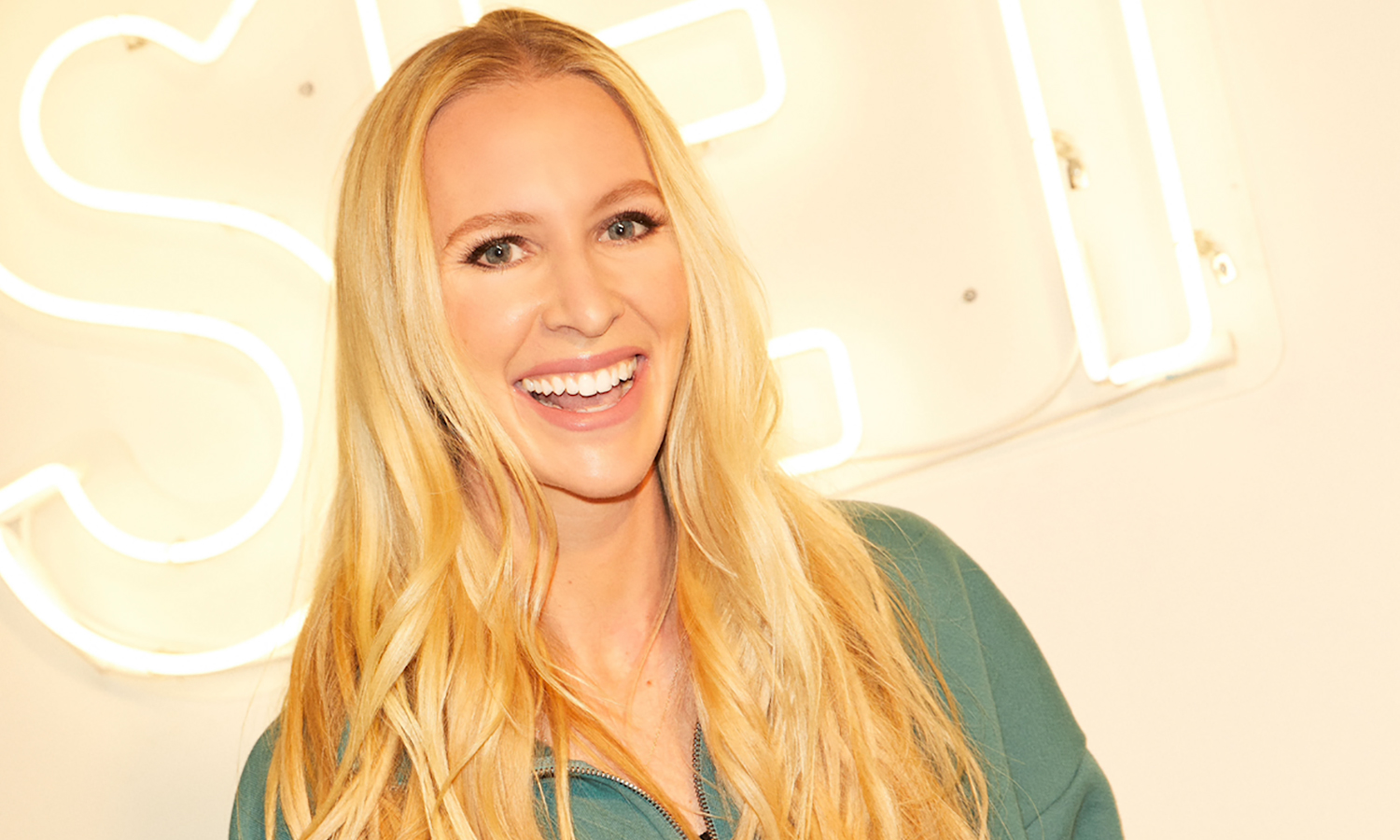 Alexandra Rosenthal
@allymrosenthal
Rosenthal, 29, graduated from Emory University in 2014 with a BBA from the Goizueta Business School. After working on Wall Street for six years, the Beverly Hills native returned to L.A. to work at SET Active, an athleisure startup. Since assuming her role as Director of Operations at SET in 2020, the brand's signature matching workout sets have attracted the likes of Kaia Gerber, Hailey Bieber, and Kylie Jenner. Beloved by influencers on Instagram, each new drop features limited edition colorways that sell out fast. 
Full Proof Pizza
If there's one thing my five years of living in New York taught me, it's an appreciation for good pizza. I've been thrilled to see so many new pizza spots pop up all over the city in the past few months. Something I'm really looking forward to this summer is the Lodge Bread Company's new pizza concept, Full Proof Pizza, opening in Beverly Hills in August. If it's anything like their current restaurant, it will undoubtedly be a huge hit.
Santa Monica Proper Hotel
Somewhere I've loved spending time recently is the Santa Monica Proper Hotel. Immediately upon walking in my first time, I was infatuated by every inch of decor. I've been obsessed with every meal I've enjoyed there, and I'd also argue that they have some of the best views in L.A. I know for a fact I'll be spending a ton of summer days at their rooftop pool in my new SET Active swimwear, launching in August, listening to their live DJ with friends. 700 Wilshire Blvd., Santa Monica, CA 90401
 AKT
The past year has had me really missing in-person workout classes. I was elated to discover that one of my favorite studios from New York, AKT, would soon be opening in West Hollywood. Their classes are the perfect blend of cardio and toning work. It's one of the only workout classes I take that's so fun I forget I'm working out! 7111 Santa Monica Blvd., West Hollywood, CA 90046
 Delilah at Wynn Las Vegas
Out of town, you can catch me heading straight to the new Delilah restaurant opening at the Wynn this summer in Las Vegas! Vegas is the best escape for a quick weekend getaway, and now I can't wait to have one of my favorite restaurants there. Delilah in L.A. is a guaranteed good time and I'm excited to see it make its mark on the Vegas scene. 3131 S. Las Vegas Blvd., Las Vegas, NV 89109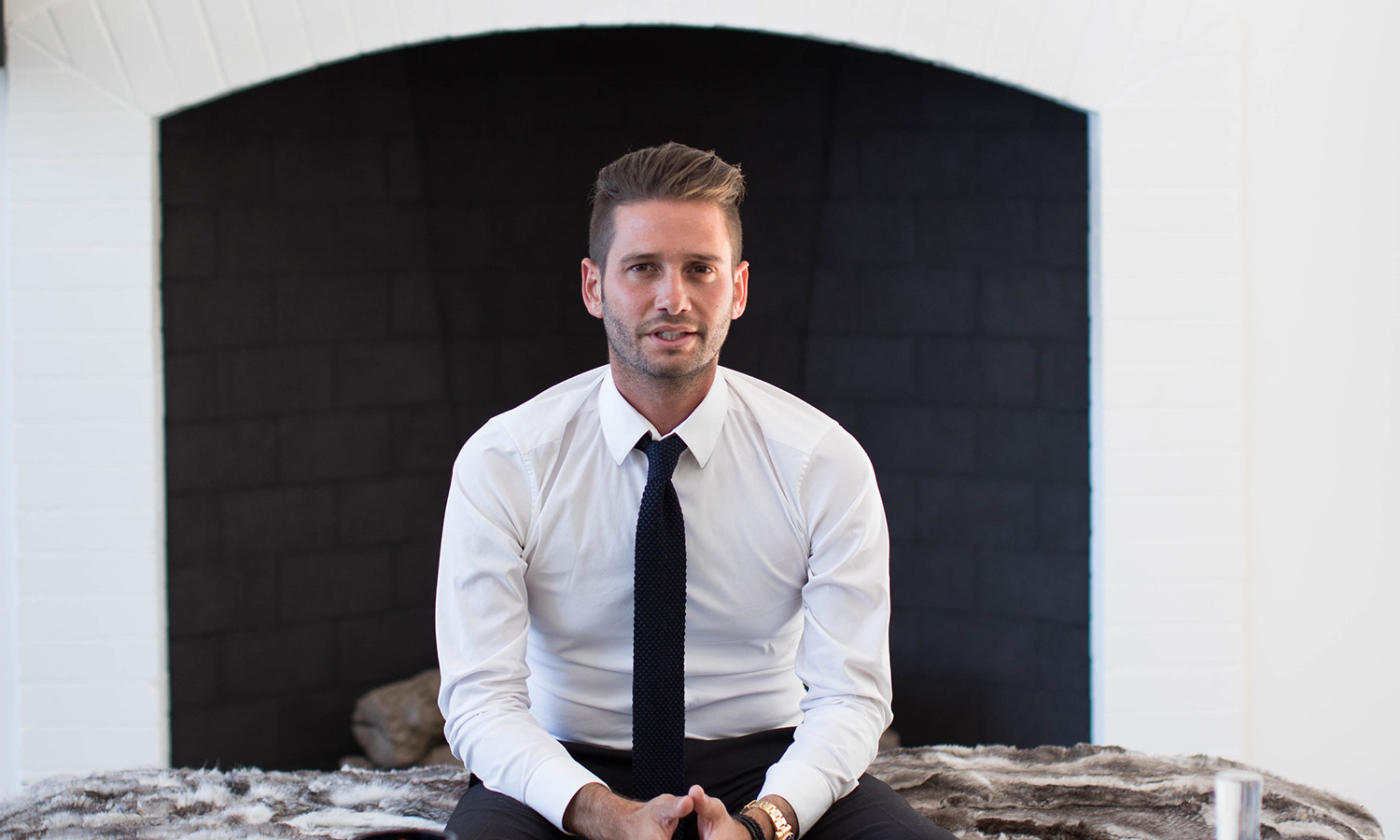 Josh Flagg
@joshflagg1
Known for starring in Bravo TV's "Million Dollar Listing-LA," Flagg, 35, is one of the most sought-after luxury real estate agents in Los Angeles. Having sold over two billion dollars in property, Flagg's A-list clients include the likes of Adam Levine, Shonda Rhimes, Tom Ford, and Steve Aoki. Beverly Hills born and based, Flagg is ranked by the Los Angeles Business Journal as one of the top residential real estate agents in L.A. In addition, Flagg sits on the Board of Governors at Cedars-Sinai Medical Center, Temple of the Arts, and The Los Angeles Jewish Home. 
Cara Hotel, Croft Alley Beverly Hills
This summer, the Cara Hotel in Los Feliz is going to be the place to be. It's so elegant that it gets me out of my 2-mile radius from where I live. In Beverly Hills, one of my best friends, Adam Rubin owns Croft Alley, which is a great place for a quick bite. It's always packed and filled with great people. Try the tuna lettuce cups. Or, for a real treat, order the super popular Josh Flagg special, a great dish off the menu: it's a traditional preparation of French scrambled eggs, cooked with low and slow heat, made with fresh herbs accompanied by truffle fontina toast.  Cara Hotel, 1730 N. Western Ave., Los Angeles, CA 90027. Croft Alley, 9433 Brighton Way, Beverly Hills, CA 90210.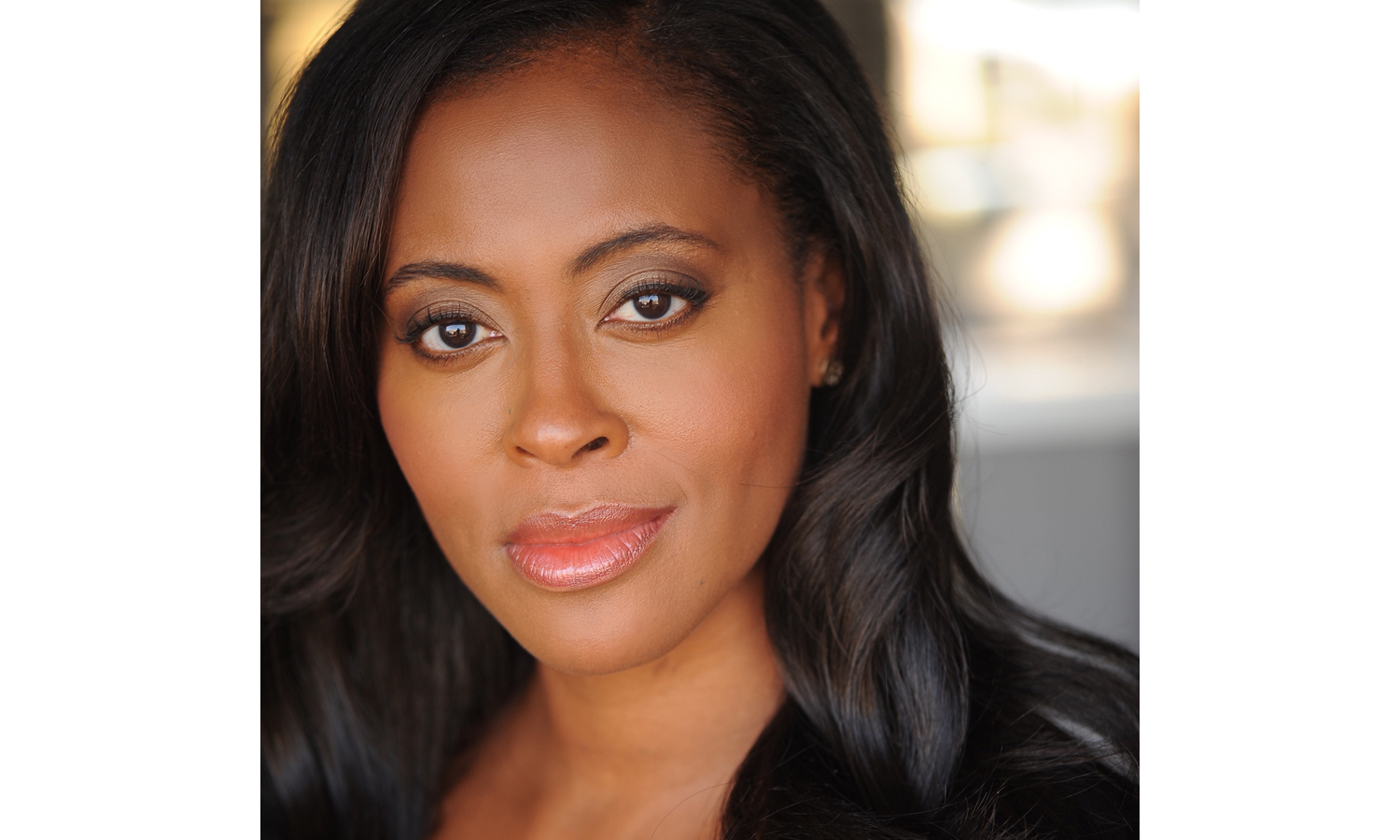 Nichelle Hines
@nichelle
A founding member and Chief Ride Officer at Cycle House LA on Melrose, Hines, 44, is known for her star-studded clientele and her ability to push those she trains with to redefine their limits. Since starting at Cycle House in 2008, Hine's cycling classes (many of which she documents on Instagram) have attracted a cult following, with Jessica Alba, Madonna, Naya Rivera, and Nicole Kidman among her dedicated pupils.  The San Francisco native is an activist, coach, trainer, and actress, with appearances on The Sopranos, Grey's Anatomy, The King of Queens, Parenthood, Scandal, and NCIS: Los Angeles and partnered with brands such as Tory Sport by Tory Burch, Kora Organics by Miranda Kerr, Eddie Bauer and Vital Proteins.
Tree People
My favorite little spot is Tree People on Mulholland Drive. It's a really cute walking path right at the line where Beverly Hills sort of ends and the valley is about to start. They plant trees there and it's a great place to take kids. Whether or not the actual Tree People organization office is open, you can just go there and walk it, or you can drive up and park. Just an awesome neighborhood-friendly spot. They have a trail you can walk that's for planting trees—it's amazing and perfect for summer. 12601 Mulholland Dr., Beverly Hills, CA 90210
Burgers Never Say Die
I think the BEST burger in L.A. is Burgers Never Say Die on Glendale Boulevard right off of Silver Lake Boulevard. It is the best Smashburger in town and you won't regret it. What's so great about those burgers is they're really thin and smashed, and you can eat it without feeling too full after. They marinate the onions for three days, so you get all the onion flavor with none of the bad breath. It's by far my favorite burger in Los Angeles. 2388 Glendale Blvd. Unit A, Los Angeles, CA 90039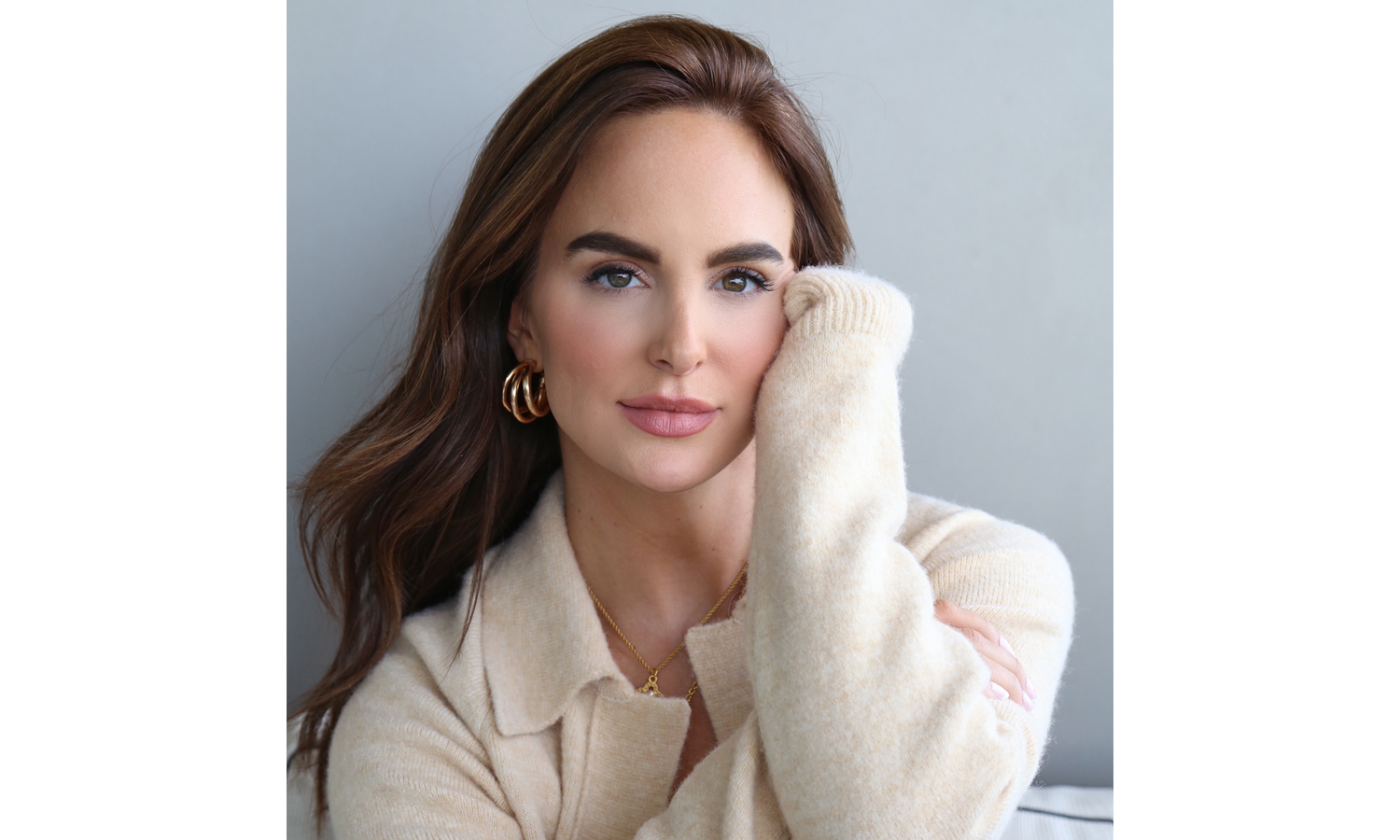 Caitlyn Chase
@caitlynchase
Chase, 33, is a Beverly Hills-based blogger-turned-entrepreneur who began her career as a fashion and beauty writer after graduating from Pepperdine University in 2009. In 2011, Chase launched her own luxury lifestyle blog, "Caviar & Cashmere," where she continues to share the latest and greatest in fashion, beauty, travel, interior design, wellness, lifestyle, and more. Having amassed a serious online following among luxury lifestyle lovers, Chase launched a Caviar & Cashmere skincare line in 2018. The influencer has worked with brands such as Olay, Aston Martin, Nespresso, Joe Fresh, Simon G Jewelry, Glamsquad, Fairmont Hotels, and the Four Seasons Hotels. In 2017, Chase was awarded "Trendsetter of the Year" by the Los Angeles Business Journal. 
Bel-Air Under the Stars
Summer is my favorite time of year when the days are longer, and the nights are warm. This season, you can find me having a picnic under the stars at Hotel Bel-Air, where the hotel will set up an outdoor dining experience on the property for a group of two to six, complete with your own private fireplace, s'mores kit, and food and beverage by Wolfgang Puck. Don't forget to order the Tuna Cone! Hotel Bel-Air, 701 Stone Canyon Road, Los Angeles, CA 90077
Beverly Hills Tour D'Elegance
One event I am looking forward to taking place in Beverly Hills is the Tour D'Elegance. Happening on June 20 this year, locals will rally with their favorite classic and modern cars from the Peterson Automotive Museum, through Beverly Hills, ending at Beverly Hills City Hall. Spectators are welcome to attend and watch the parade of notable cars, free of charge. The event will support local first responders, benefitting both the Beverly Hills Police Association and the Beverly Hills Fire Association.