Health | Wellness
How to Recover from the Pandemic
Find ways to make healthier choices easy choices.
BY Erica Spiegelman June 18, 2021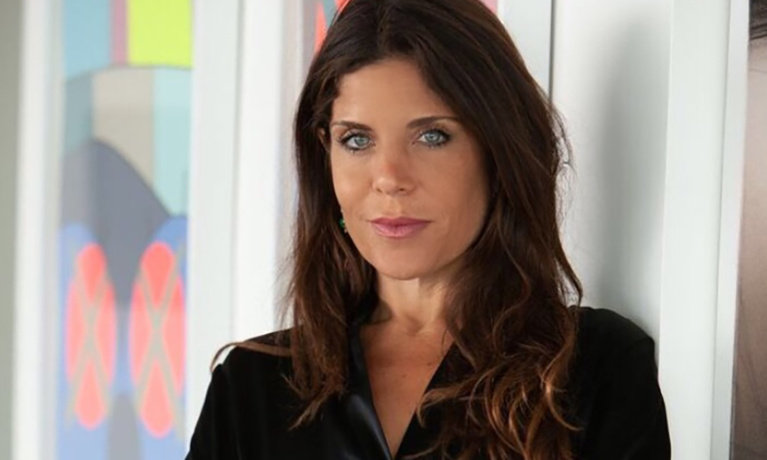 Reading Time:
4
minutes
Erica Spiegelman (ericaspiegelman.com, @ericaspiegelman on Instagram) is a wellness specialist, recovery counselor, and author of the book, "The Rewired Life" (2018) as well as bestsellers, "Rewired: A Bold New Approach to Addiction & Recovery" (2015), "Rewired Workbook" (2017) and "Rewired Coloring Book" (2017), all published by Hatherleigh Press. Erica holds a bachelor's degree in literature from the University of Arizona and is a California State Certified Drug and Alcohol Counselor (CADAC)-II from UCLA. 
We have all been through a lot in 2020 and putting an end to last year felt cathartic for most. The pandemic put an unprecedented strain on our lives, affecting us in ways big and small—in ways obvious and in ways we likely haven't even started to understand. Yes, 2020 has transformed us. And now in 2021, we understand that our journey is not done. We are still learning and growing. It's never been more crucial to look at our own needs—emotional, mental, emotional and spiritual. 
We know that making healthy choices can help us feel better and live longer. Maybe you've already tried to eat better, get more exercise or sleep, quit smoking, cut back on drinking, or reduce stress. It's not easy. Research shows how you can boost your ability to create and sustain a healthy lifestyle by being aware of your habits first, and then accessing which ones you want to change.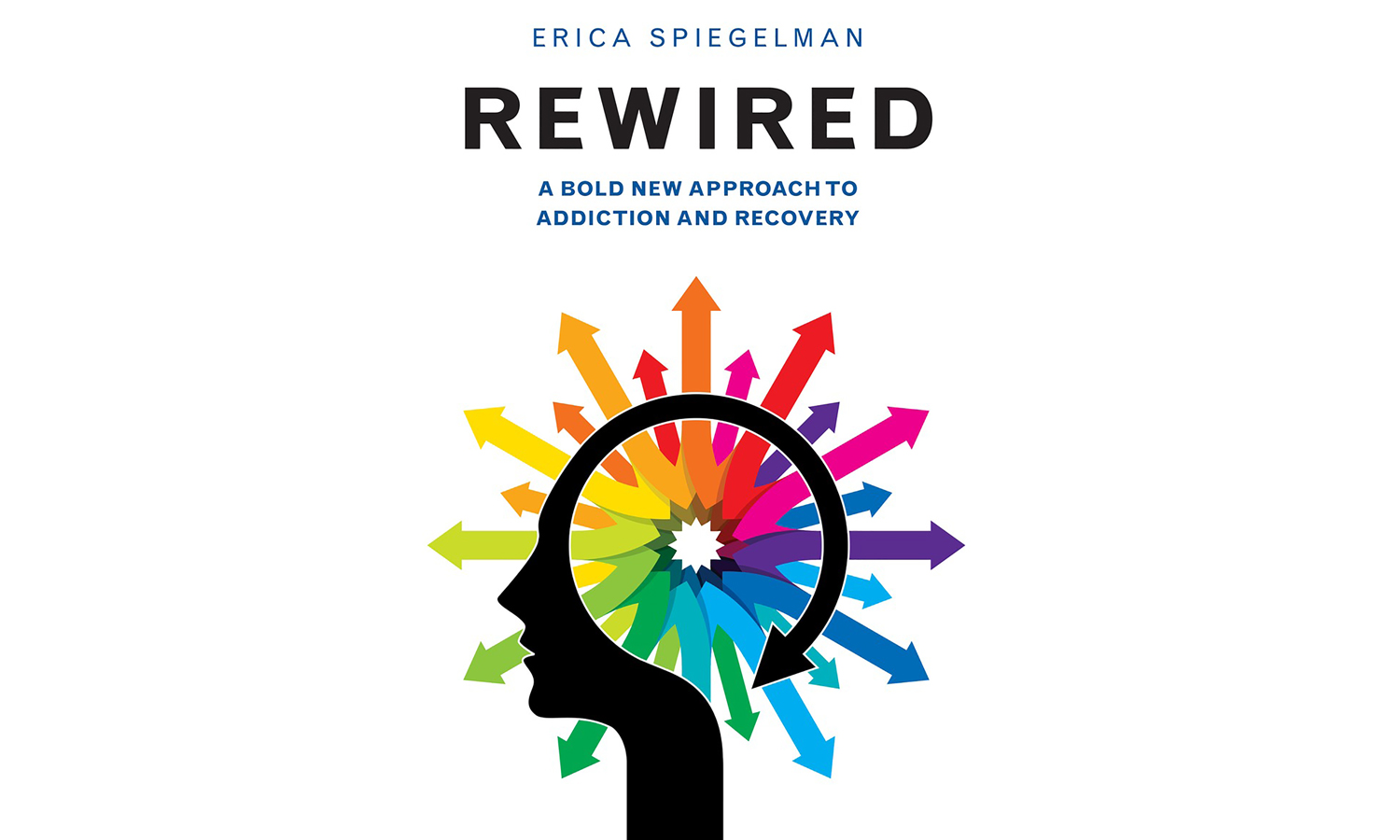 In my book, "The Rewired Life," I discuss how to create healthy habits and increase self-care and emotional awareness. What I came to find out was this: we are not hard wired and that we can create new habits at any given time. You have to be consistent, to get the pathways in your brain rewired in healthy directions. 
Practicing self-care and learning how we can RECOVER collectively and individually is important in tough times and in all times! Here are some tips on how to implement healthy habits and some new wellness trends to try today:
Plan:
Identify unhealthy patterns and triggers. Set realistic goals. Write down steps to help you achieve them. The more specific, the better. Buy a planner or create a day-to-day schedule. 
Change Your Surroundings: 
Find ways to make healthier choices easy choices. Remove temptations. Examine who is in your life. Do they have healthy habits? Do they have negative influence on you? Try to surround yourself with positive people who will support your new habit.
Ask for Support:
Find friends, family, co-workers, neighbors, or groups for support or ask people to join you. Being held accountable is great when trying to create healthier habits. A workout buddy or therapist that can check in with you on your goals is always helpful.
Fill Your Time with Healthy Activities:
Try exercise, a favorite hobby, being artistic, puzzles, reading, hiking or spending time with family and friends.
Track Your Progress:
Record how things are going to help you stay focused and catch slip-ups. Journaling is a great way to see your progress. We forget things day-to-day and writing things down helps.
Imagine the Future:
Think about future benefits to stay on track. Play out the tape. Envision your goal daily. (I just had a baby and am envisioning getting into my old jeans- yay!)
Reward Yourself: 
Give yourself a healthy reward when you've achieved a small goal or milestone, like a massage or personal time. Stay home one night and binge your favorite Netflix or buy concert tickets for your favorite band. So many fun and healthy ways to reward ourselves!
Be patient:
Most importantly, remember improvement takes time, and setbacks happen. Focus on progress, not perfection.
New Wellness Trends to Try:
1. Tending to Our Mental Health 
When face to face contact is few and far between Telehealth Therapy, Online or Phone Counseling, Meditation Apps, Breathwork Classes Online, Affirmation Apps, Wellness Workshops and other online mental health services have become extremely popular and helpful. When faced with anxiety or everyday issues, this pandemic gave us a chance to use these resources and see that they are effective! Now more than ever, try to get in the habit of putting your health first. 
2. Virtual Fitness 
Ironically, in a time when Americans are seeing how important it is to stay fit and invest in wellness, studios and gyms have been forced to close intermittently. New virtual options allowed fitness studios and gyms to offer workouts and personal training online. Pandemic disruption and a new global wellness imperative have ushered in a new wave of wellness defined by both in-person and virtual experiences. More than one third of Americans (37%) join for live stream workouts at least once a week. Even more (40%) exercise to a pre-recorded fitness video. Americans are forming new workout habits.  It's still nice to get out and move, but this is an option people can continue to choose. 
3. Immunity Now
The popularity of immune-boosting herbs and superfoods reached new heights in 2020. Strengthening the immune system (and building physical fortitude) will be a major 2021 wellness trend across the board, from food to supplements and educational classes. There are more customized immunity hacks using genetic testing, biohacking, immunity-enhancing treatments and energy healing. Growing awareness of the effect our gut microbiome has on our overall wellbeing, immunity and brain function will also make cultivating good gut health a top priority.
4. Screen Time: Technology Boundaries are the New Normal
Back on that self-care trend forecasting: screen-fatigue and tech burnout are real, especially after so many of us have been cooped up for months. We're seeing the effects of blue light and screen time on our eye health, mental health, sleep cycles, and more. Tech boundaries are going to be quite popular, allowing us to have the best of both worlds: instant connectivity and a world of education at our fingertips and a healthy, boundary-centric relationship with tech with plenty of breaks from the dredges of social media comparison. Like, a 30-minute workout using the computer? YES, so healthy and great! Three hours of scrolling through TikTok? Maybe not so much!
5. Renewed Interest in Nature
People have increased their interest in nature in response to more time spent in their homes. Design trends show more people investing in plants to create indoor gardens, also known as "COVID gardens." Plants help clean the air and provide a sense of companionship. Consumers have shown shifts in behavior with increased interest in biking, hiking, and other immersive trips into nature.
New wellness trends, habits and self-care routines are fantastic to establish no matter what or when. We will begin to heal and recover as a community with practicing kindness to all, self-love and an open heart.