The vast crowds milling around the Business Triangle on Father's Day, smiles lighting up many of their maskless faces, seemed an auspicious, almost ecstatic, start to the summer of 2021. Beverly Hills was back.
But 2020 doesn't fade quite so fast. After a season of still more mixed messaging and changing rules from county and state agencies –and the highly contagious Delta variant rearing its ugly head–Beverly Hills summer 2021 isn't the summer of 2019. But it won't be 2020 either.
"People have their expectations that everything's going to be back to normal right away, and it takes time to bring things back online. And we are working diligently and hard to get things back online, back in-person, because we know how much people want to be out and really want to be back to normal in a way," Community Services Communications and Marketing Coordinator Dana Beesen told the Courier. "But we have also had, especially with our youth programs, parents wanting to make sure that we are going to still have masks and things like that."
One of the major upgrades this summer in Beverly Hills is the return of in-person youth camps. While last year's docket was entirely virtual, the city is now able to offer a full array of sports, theatre, science, and travel camps at Roxbury Park, Greystone Mansion, and the grounds of the elementary schools among other locations. Old classics like Camp Beverly Hills, Catskills Theatre Camp, as well as new additions like the "Professor Egghead Science Camp," are in-person and mostly fully booked (though some spots are opening up for later in the summer, Beesen said.)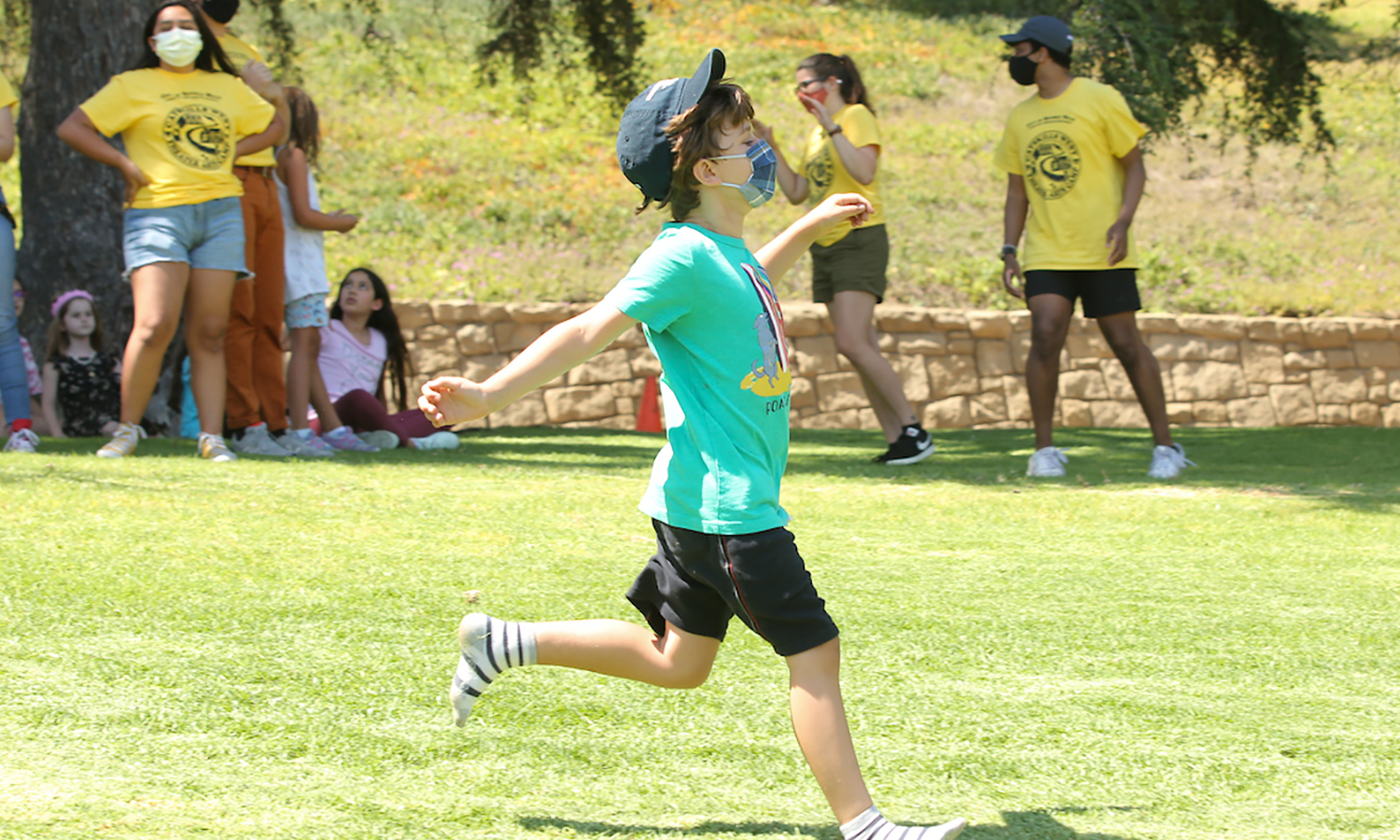 Per L.A. County Department of Public Health requirements, masks are required indoors, regardless of vaccination status, anywhere children 12 and under are present. That means that face coverings are still required at the library, and Roxbury and La Cienega community centers. Three feet of social distancing is also required indoors.
While camp staff are not required to be vaccinated, they are required to keep face masks on both in and outdoors, according to Interim Assistant Director of Summer Camps Patty Acuna. Children are not required to wear masks, but many are, Acuna reported.
For those who'd rather ditch the masks and the lingering COVID risks, the city is offering virtual courses in music, magic, and foreign languages.
In another sign that 2020 isn't all the way over this summer, all of the places where face masks are still required – the inside of Greystone Mansion and the community centers – remain mostly closed, partly because of the camps taking place there. Greystone is open by appointment only Wednesdays, Thursdays, and Fridays from 10:30 a.m. to 4:30 p.m., and due to the theater camps that will remain the case for the rest of the summer, according to Beesen.
"By September that could all change and it could be wide open, but at this point we have no information on that," she said. 
In the meantime, Beverly Hills residents can still enjoy the mansion's regal grandeur through a series of solo performances filmed inside the Greystone Theatre. The performances, which range from Persian poetry to jazz guitar, air each Monday at 7:30 p.m. on Channel 10, beverlyhills.org/live, and the City of Beverly Hills YouTube channel. Greystone Mansion is also hosting outdoor gardening classes and will offer arts and culture workshops in late July and early August.
Greystone Theatre is one of a number of initiatives the city is taking to enhance culture and community in an uncertain time. Throughout July, which is National Parks and Recreation Month, residents can earn swag by completing a scavenger hunt through city parks. A log is available for pickup at the Farmers Market on July 11.  
Starting in August, the free Concerts on Canon series will return to Beverly Canon Gardens Thursday evenings, with an exact lineup to come soon. Beverly Hills residents will soon be able to put on their own concerts on over a dozen intricately decorated pianos placed throughout the city, an initiative called Sing For Hope Pianos that will run from Aug. 5 to Sept. 6. The city partnered with the New York-based Sing For Hope Foundation and the Wallis Center to put out a call for artists to decorate the pianos, and Beesen anticipates the contest winners will be announced by next week. 
Artists aren't just sprucing up pianos around town. The city's Human Relations Commission, Arts and Culture Commission, and Next Beverly Hills committee are gathering world-class artists to revitalize public spaces in Beverly Hills, a program they're calling "Visions of the Future." While the details are still being ironed out, West Hollywood-based muralist James Goldcrown, known for his multicolored flocks of birdlike hearts that adorn brick walls across Los Angeles, will be completing the first installation this month.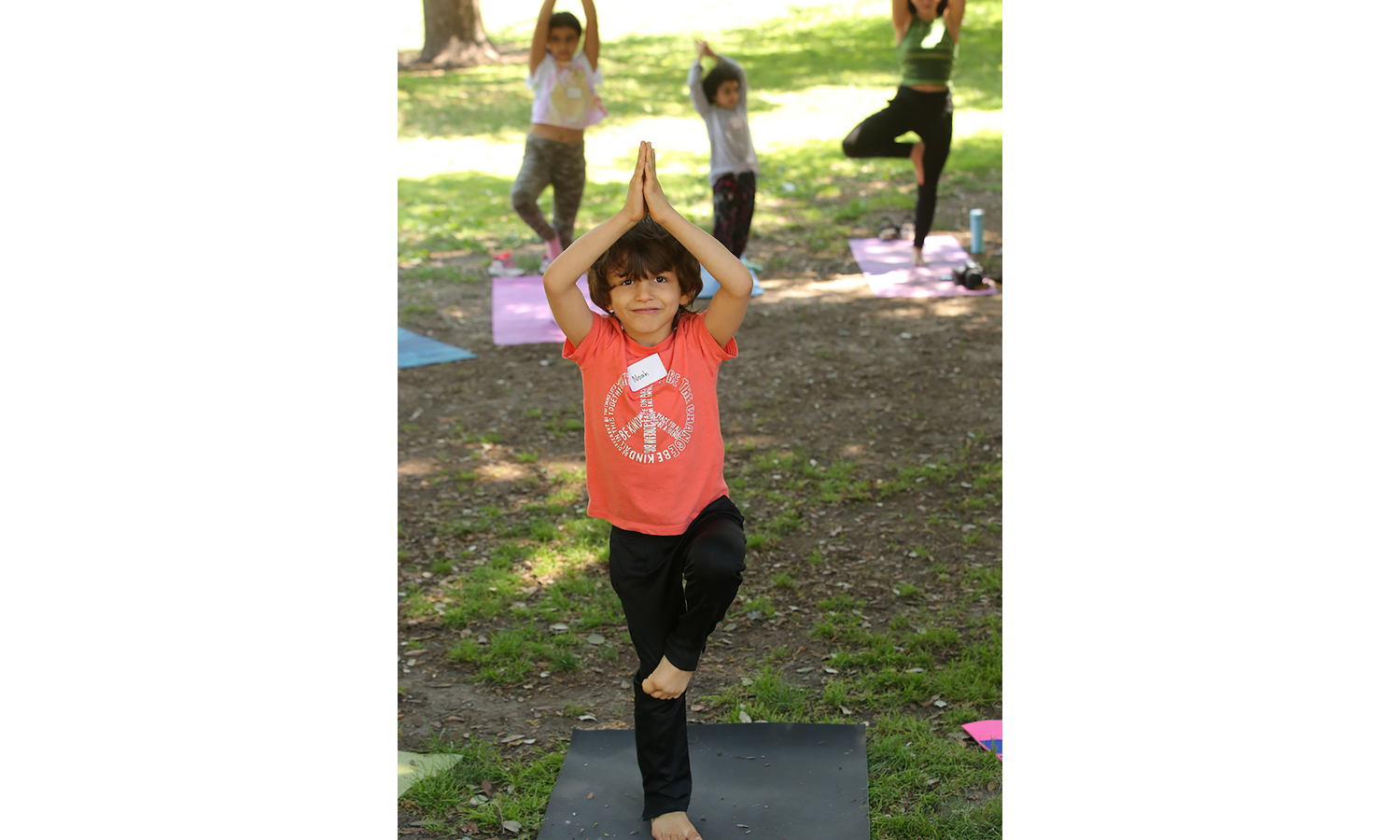 While kids capture the flag and artists paint windows and pianos, Beverly Hills seniors are also keeping busy moving, grooving, and stretching (the name of one of many virtual classes). Last summer, the Community Services Department offered a variety of programming on Channel 10 for seniors, a group both highly vulnerable to illness and often unfamiliar with online programming. With the help of the Kindness Task Force, the Community Services Department mobilized a crew of volunteers to make phone calls, deliver meals, and help seniors access the sometimes-finicky conferencing technology.
This summer, thanks to those efforts and a year's worth of practice, more and more seniors are taking part in virtual classes and games – like Bingo, gentle yoga, fitness and weight training, and "Move! Groove! Stretch!" – as well as socially distanced outdoor classes like tai chi, meditation, gardening, and even country line dancing. 
And what of this Sunday? Will it be a jam-packed July Fourth d'Elegance, Father's Day-style? Not really, Beesen said. No July Fourth events are planned, although the Farmers' Market and all camps will be closed Sunday to observe the holiday. 
But venture outside Beverly Hills and it's a different story. Fireworks will once again illuminate the skies over the Rose Bowl, the Hollywood Bowl, Universal Studios, Marina del Rey, Long Beach Harbor, Downtown L.A., and several other locations. 
And while this summer may not be exactly the way everyone remembers it, there's a lot to celebrate.
For more information on summer activities in Beverly Hills, visit beverlyhills.org/bhrec.