While Brighton Way, located in the heart of the Golden Triangle, is no stranger to style or glamour, the street transformed into a literal fashion show on July 25. The couture formalwear designer GLAUDI by Johana Hernandez held a drive-thru fashion show on Brighton Way just off Rodeo Drive to celebrate its 10th anniversary and its latest line, complete with 30 models in resplendent bridal dresses, evening gowns, and bespoke suits. 
Hernandez has spent her life in clothing. Her parents, who migrated from El Salvador, worked in garment factories producing items for Calvin Klein and Tommy Hilfiger. She began designing clothes herself at a young age, attending the Fashion Institute of Design and Merchandising (FIDM) before working at brands like Seven7 and Lane Bryant. At 24, she founded GLAUDI, named after her mother, Gladis (in attendance at the show).
Hernandez has been involved in fashion shows her whole life, but she realized that the affairs would not be the same after the pandemic. No more indoor catwalks with throngs of fans, press, and celebrities crowding close together. But she was also put off by the virtual alternatives some brands opted for.
"I feel like fashion shows are made to see in person, because you have to look at the clothes, you have to send a message through how you present your collection," Hernandez told the Courier.
But as the pandemic progressed, Hernandez noted how different forms of live entertainment innovated to keep audiences safe. For her show, she drew inspiration from drive-thru movies and shows where she "could bring my mom, my cousins, and we just go in one car."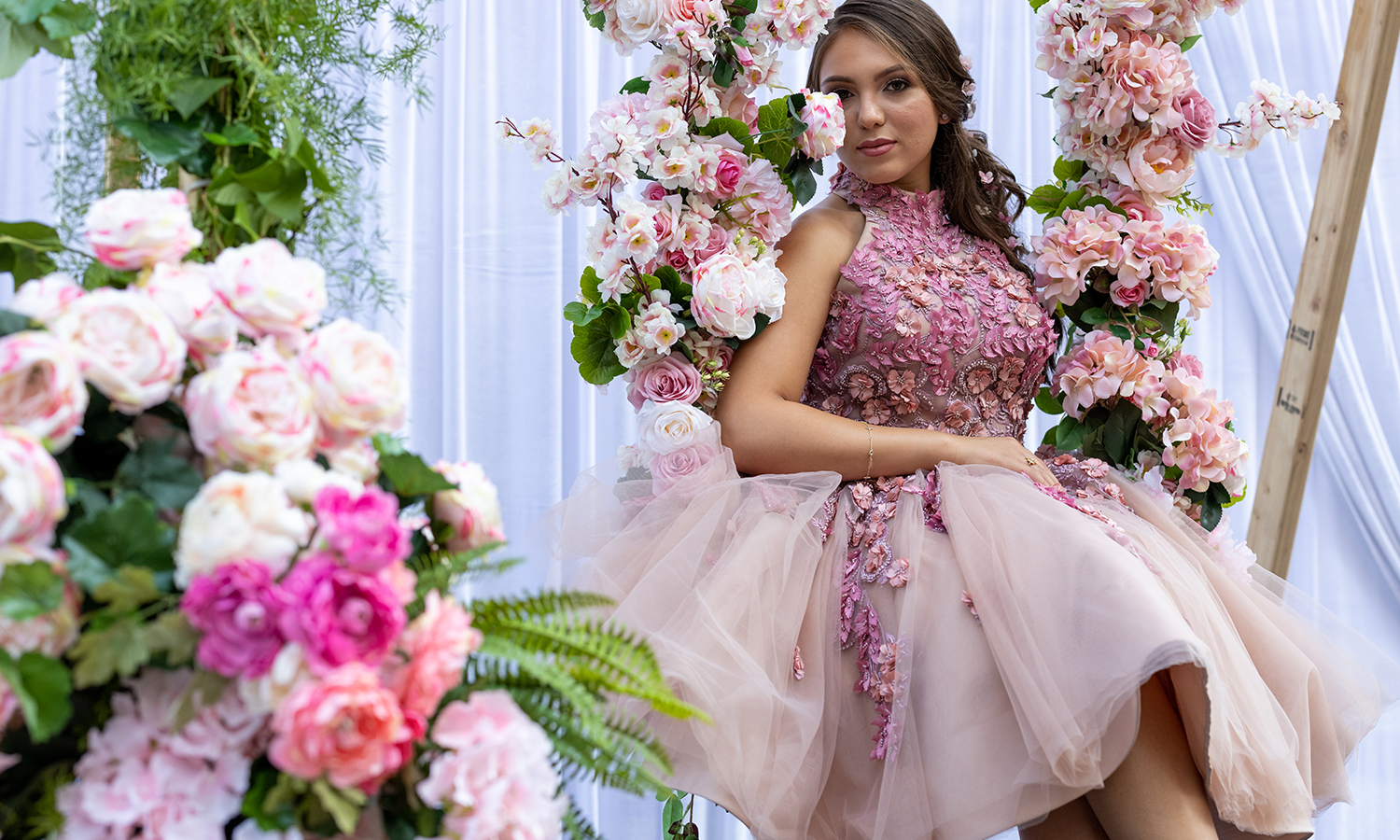 Hernandez wanted the show to do more than just celebrate her designs–she wanted to celebrate the idea of celebration itself after more than a year of canceled plans, delayed reunions, and virtual parties. "This whole fashion show was inspired to celebrate family and to inspire people to celebrate again," she said.
After six months of planning and a few postponements, she felt the show went better than she could have anticipated. "It was magical," she said.
The show set up small stages down Brighton Way, where models wearing GLAUDI stood, sat, and in one instance, swung. The Beverly Hills Police Department closed off the street from Rodeo to North Camden Drive, allowing crowds to mingle, gawk at the clothing, and enjoy crepes and cotton candy. But when the main event began, organizers cleared the street to allow permitted cars through to peer out onto the beaming, waving models. After all the cars had passed, Brighton turned into a block party deejayed by one of GLAUDI's own models, Esther Anaya, who played along with the music on her electric violin. The models represented a range of sizes, shapes, and ages, in line with GLAUDI's mission of inclusivity.
Others agreed with Johana's assessment, including Mayor Robert Wunderlich, who attended the show. "What Johana brings to her clothing is imagination," he told the Courier. "You can see it in what she's doing tonight. What an imaginative way to celebrate her imaginative designs."
"It's a great use of public space to be able to liven up the city."
Vice Mayor Lili Bosse, who advocated for nightlife in Beverly Hills through her Beverly Hills Open Later Days (BOLD) initiative and also went to the show, said the event represented the future of the city.
"What Johana has done is so out of the box, so visionary, truly creative, and really represents what Beverly Hills is made of," she told the Courier. "During COVID, there were some blessings. It forced us to think creatively and I believe that this model that she has created for us today is a wonderful jumping off point for other businesses and our community to keep reimagining our city."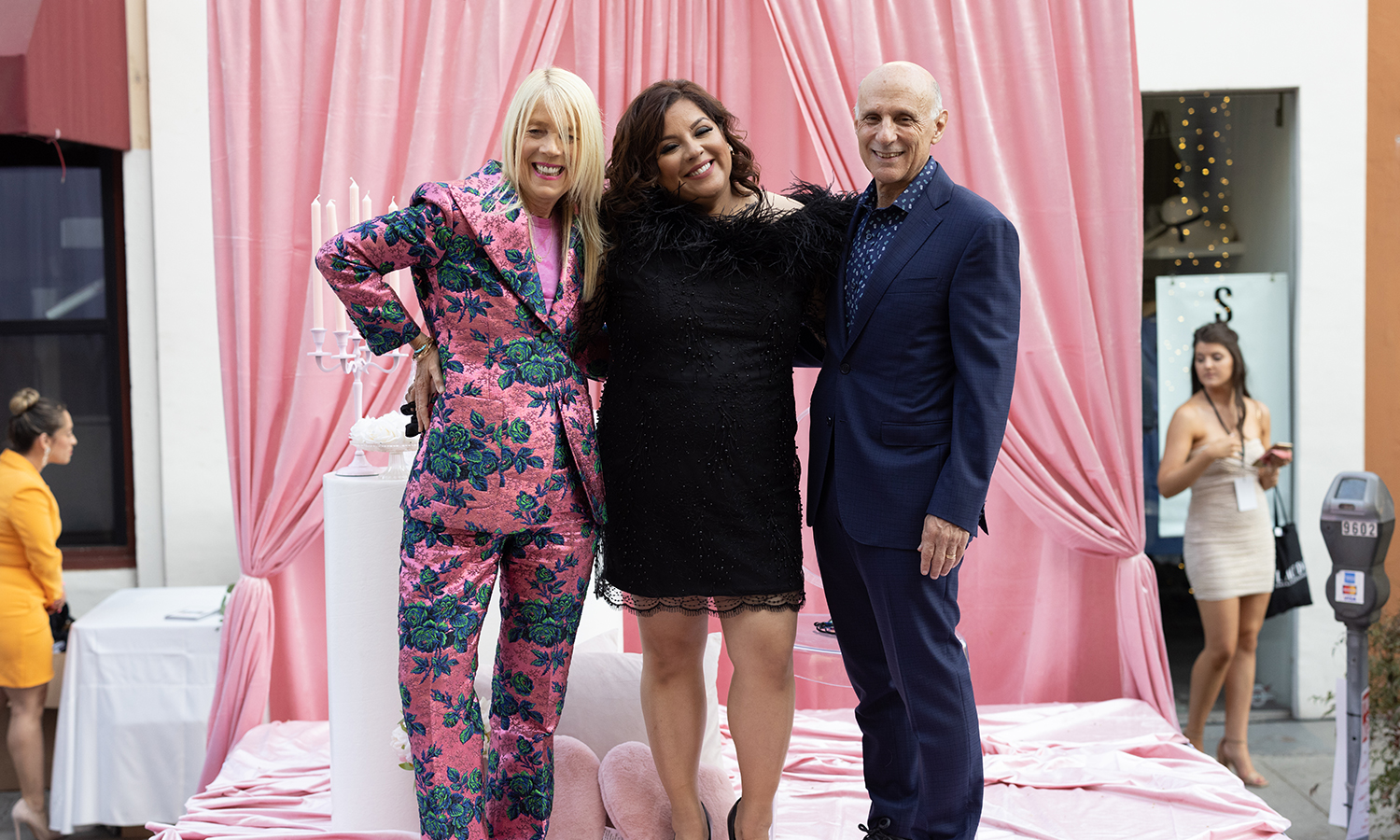 Share Post