Every November, Beverly Hills ushers in the holiday season by hosting the Holiday Lighting Celebration on Rodeo Drive, bathing the city in twinkling festive lights at the push of a button. The 2021 kickoff ceremony is scheduled to take place on Nov. 18, from 5-8 p.m., encompassing all three blocks of Rodeo Drive. At its Aug. 30 meeting, City Council Liaisons Mayor Robert Wunderlich and Vice Mayor Lili Bosse enthusiastically reviewed the Rodeo Drive/Special Events/Holiday Program Committee's proposal for this year's festivities. Those plans include fireworks, three stages with coordinated and choreographed performances every 15 minutes; live models available for photo opportunities; stilt performers; food trucks with Kosher and Vegan options; a beer and wine garden; holiday helpers on bicycles handing out candy and ornaments; break-dancers; music and Santa Claus in a red sports car. The city-sponsored holiday program is free to partake in and open to the public. 
In years past, the lighting ceremony has attracted crowds of more than 10,000 people. Currently, gatherings of that size are classified by Public Health as mega events, and require all attendees to wear a face mask, regardless of vaccination status. To help accommodate these guidelines, the Rodeo Drive Committee (RDC) will be handing out custom branded face coverings with a clear center. 
"Our goal is to make it feel like one big party that's just extended, so you don't really feel like you're missing anything," Kathy Gohari, president of the Rodeo Drive Committee, said. The event will require an overnight street closure of Rodeo Drive from Wilshire Boulevard to South Santa Monica Boulevard, a portion of Brighton Way and Dayton Way. In addition, the RDC has proposed to have an enhanced audio system and playlist for the five weekends between November 18 and Christmas Eve. 
"I think our goal is we want a wonderful holiday lighting evening," Bosse said. "But the goal is to have a vibrant holiday experience from that day through the holidays." As planning moves forward, Bosse hopes to confirm that retailers along Rodeo Drive intend to remain open later during the holiday season. Gohari noted that the RDC is asking merchants to extend business hours for three nights: Nov. 18, 19, and 20. 
"We are asking the brands to put their money where their mouth is," Gohari said. "So, we really want a partnership from everybody."
She added that many of stores are already very much vested in the holiday programming, and plan to have small cocktail parties kept within their sidewalks and stores. 
"We have reached out to many of these merchants and we're asking anybody who has a rooftop to create their own installation to create their own moments of VIP rooftops, and to add to the celebration by creating different levels that they can invite guests to," Gohari said. 
The RDC is requested funds totaling $529,776 for the holiday lighting celebration, and an additional $11,500 to fund the citywide holiday music. The holiday lighting celebration is funded by the Tourism and Marketing budget, funds that have already been approved by the City Council.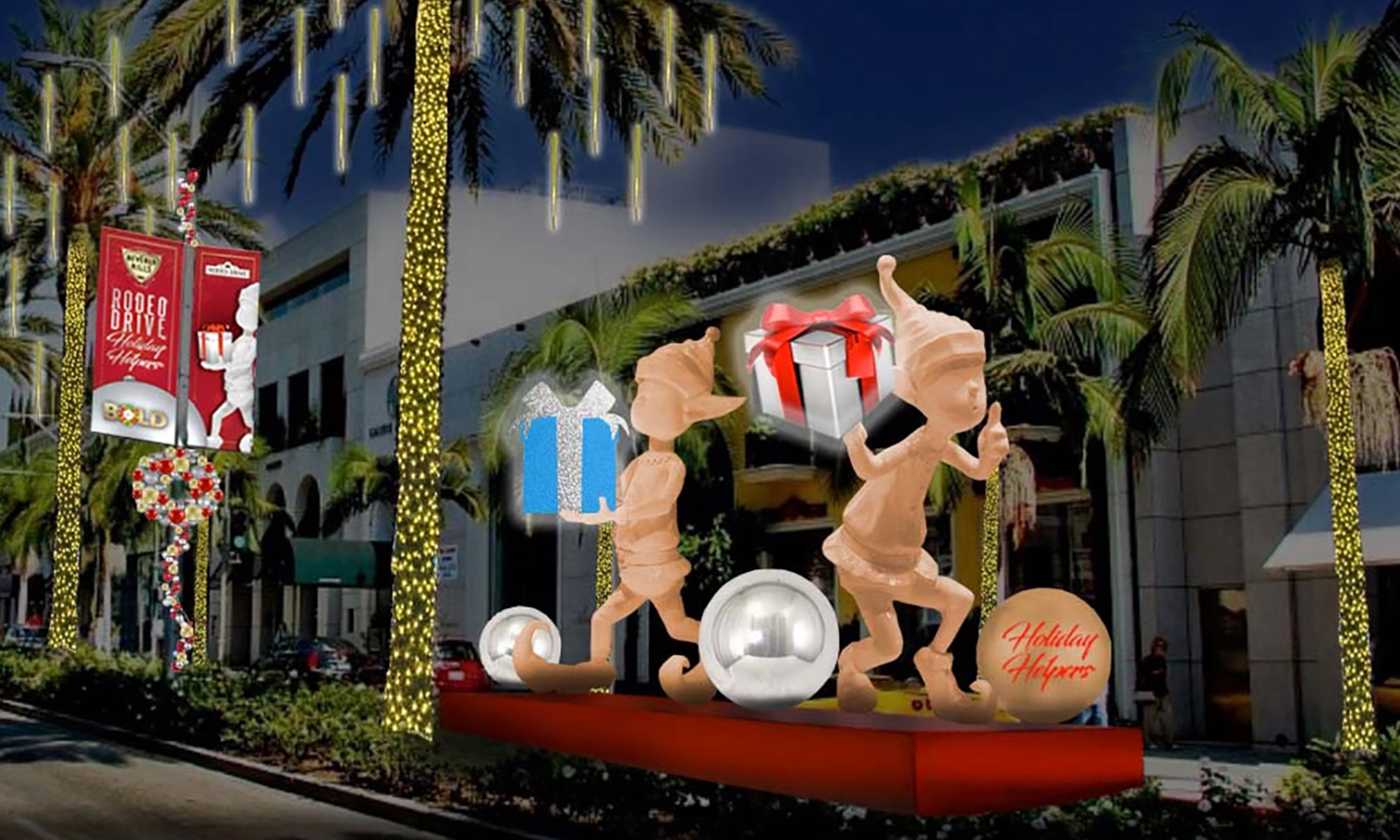 Share Post