City of Beverly Hills | News | Uncategorized
BHPD Makes Arrests After Three Robberies
The BHPD has made arrests in connection with three armed robberies this week.
BY Carl Robinette November 25, 2021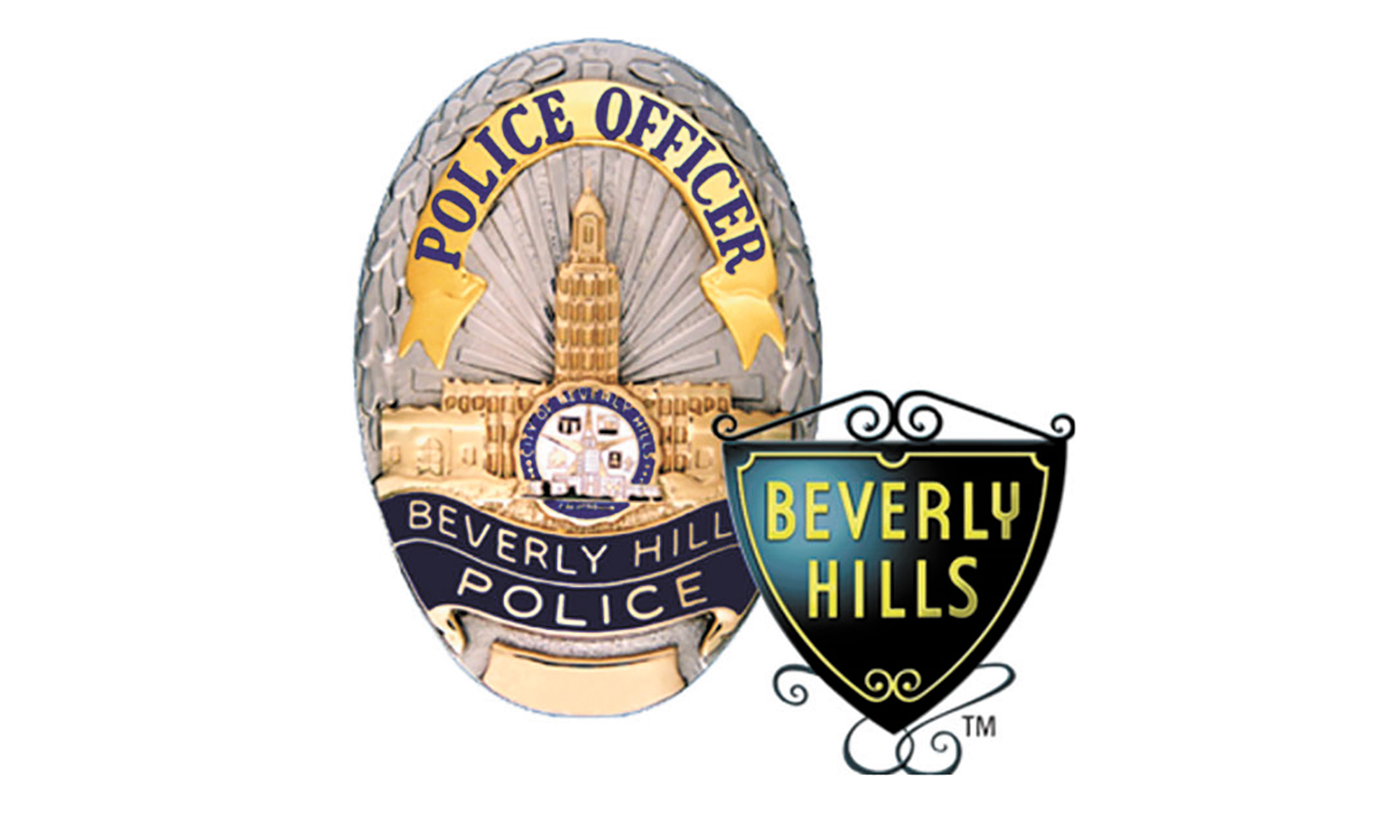 Reading Time:
2
minutes
The Beverly Hills Police Department has arrested and charged four adults and one minor in connection with three armed robberies this week. Two of the incidents took place on Nov. 22, along with a third on Nov. 23. No injuries were reported.
The two Nov. 22 robberies were reported to police just before 11 p.m. The first was near Elm Drive and Charleville Boulevard. The second was near Rexford Drive and Charleville. BHPD investigators gathered the license plate number, vehicle description and suspect descriptions at the crime scenes and later tracked the suspect vehicle, described as a black SUV, to West 54th Street and Figueroa Street in Los Angeles.
With help from the Los Angeles Police Department, BHPD stopped the suspect vehicle and arrested two occupants just after 1:30 a.m. BHPD charged 22-year-old Los Angeles resident, Chynelle Tyla-Lee Rhyne with "drawing an imitation firearm" in connection with the robbery after finding a replica gun inside the SUV, police said. BHPD also charged 25-year-old Los Angeles resident Justice Rasheedmalike Gill with robbery in connection with the pair of Nov. 22 robberies.
The Nov. 23 robbery was reported to BHPD just after 4 p.m. on Beverly Boulevard near Doheny Drive. The suspects were reported to have fled the scene on foot, but police were able to set up a containment operation and made three arrests later that day. Two of the suspects were found in possession of loaded handguns.
BHPD charged 37-year-old Seaside resident Lakeylia Lambert with robbery and criminal conspiracy. Police also charged 19-year-old Marina, Calif. resident Isaiah Hudson with robbery, criminal conspiracy and carrying a concealed weapon in connection with the Nov. 23 robbery. An unnamed 16-year-old was also arrested in connection with robbery.
In a statement released on Nov. 24, BHPD said they do not believe the three robberies this week are connected to any other criminal activity in the city. The robberies come on the heels of a recent spate of violence in Beverly Hills including incidents at Louis Vuitton and Saks Fifth Avenue Nov. 21 in which storefront windows were smashed at both locations. Additionally, a gun was fired during an Oct. 21 robbery attempt on Canon Drive, injuring one person.
The investigation of the Nov. 22 robberies is ongoing and police are asking anyone with information to call the BHPD at 310-285-2125. Anonymous reports can be made by text to BEVHILLSPD followed by the tip information to 888777.