Real estate titan Jeff Hyland has died at the age of 75. Hyland's career spanned decades, but he is best known as a Co-Founder and President of the luxury real estate brokerage Hilton & Hyland, headquartered in Beverly Hills. 
A statement posted by the firm on social media Thursday said, "We are devastated to announce the passing of our Co-Founder and President, Jeff Hyland, on Wednesday, February 16th."
The same statement contained a message from lifelong partner Lori Hyland:
"As some of you may have known, Jeff has been privately battling cancer for the last year. I am thankful to all of you for sharing your wishes and prayers during Jeff's illness. Your support and kindness have touched me deeply and I know you mourn with me now."
Hilton & Hyland Co-Founder and Chairman Rick Hilton also paid tribute to his partner in the statement. 
"Thirty years ago, Jeff and I started on this journey. Throughout, a great partnership and a deep friendship were forged, and Hilton & Hyland emerged as a force in the industry.
"Jeff was a legend.  His knowledge about real estate and architecture was unparalleled."
Born in the Little Holmby area of West L.A., Hyland's career included stints at Coldwell Banker and Mike Silverman and Associates. He was a founding partner of the firm Alvarez, Hyland and Young before founding Hilton & Hyland with Hilton in 1993. The firm bills itself as the top producing single office brokerage in the world. 
Hyland's own listings on properties such as The Manor and Chartwell made headlines for record-breaking sales ($119.75 and $150 million, respectively). He also distinguished himself as an architectural historian and published author on the subject of the great estates of Beverly Hills. 
Linda May, Estates Director of Linda May Properties at Hilton & Hyland, described Hyland as one of her dearest friends and colleagues for almost 40 years. 
"He created the top luxury real estate brokerage in our city and was so highly admired for his knowledge and passion for real estate. He was the author of 'The Legendary Estates of Beverly Hills,' which is the 'bible' of trophy properties in our city. His community leadership in the City of Beverly Hills and Los Angeles was outstanding.  He was part of the great evolution of professionalism in our industry. Jeff was loved by all and will be greatly missed," said May. 
Hyland was known and admired as a mentor whose protégés went on to find fame in television reality shows or in launching high-profile firms of their own.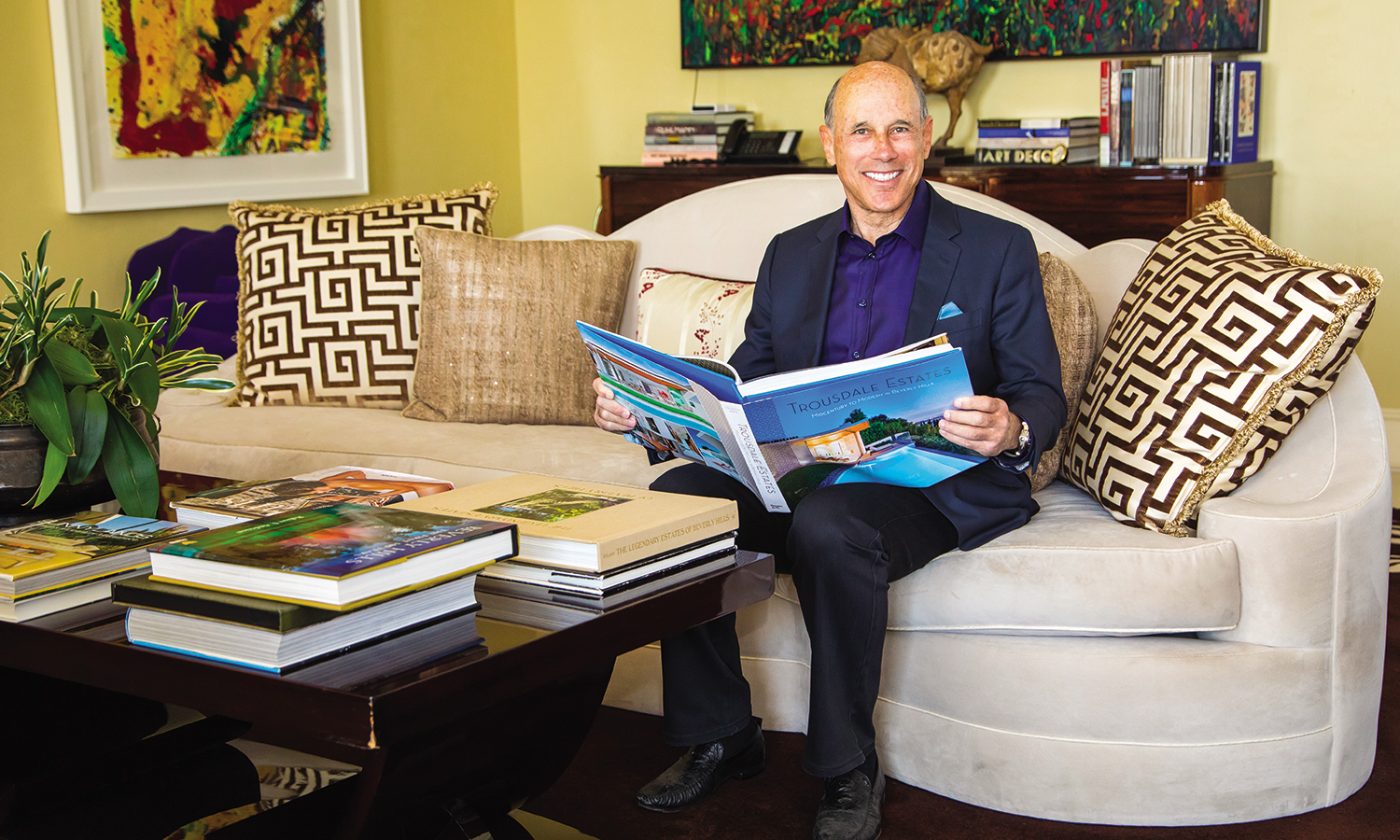 "Jeff Hyland was the Godfather of Beverly Hills real estate. He's a legend and a pillar in the Real Estate industry. The entire community is going to miss his encyclopedic mind, knowledge of each and every home, who lived there, the architecture, style and what the actual homes and estates embodied.
"I don't know a single person in the industry that was as active and involved in the politics, building, zoning and safety. He truly cared about the city. Jeff Hyland was a mentor to so many and a father figure to even more. It's a very sad and tremendous loss to our community," said Rayni Williams, CEO and agent, The Beverly Hills Estates.
Scores of social media posts lauded Hyland as a legend, a gentleman and a true class act. 
Beverly Hills Vice Mayor Lili Bosse was the first to post a tribute in response to the announcement of Hyland's death. 
"Jeff was an incredible human being," wrote Bosse. "So kind, giving, a true visionary and beloved by our community. He was a true friend of Beverly Hills and a true, supportive, loving friend to me. I am forever grateful to him for being the man of integrity and love he was. I will carry him with me with so much love and gratitude in my heart always."