Beverly Hills City Council candidates Commissioner Sharona Nazarian and Councilmember Robert Wunderlich have received the endorsement of the Los Angeles County Democratic Party (LACDP). Out of the 11 candidates running for three open spots on the Council, four sat down for endorsement interviews, including Nazarian, who serves on the Human Relations Commission; Wunderlich; Planning Commission Chair Andy Licht and Councilmember Lester Friedman.
"I am very pleased to have received the endorsement of the Los Angeles County Democratic Party for my reelection to City Council, following an interview process in which we discussed my record of public votes on City Council, including my vote in favor of the recall of George Gascón, my priorities for Beverly Hills, and my upbringing which has shaped my perspectives," Wunderlich said in a statement to the Courier.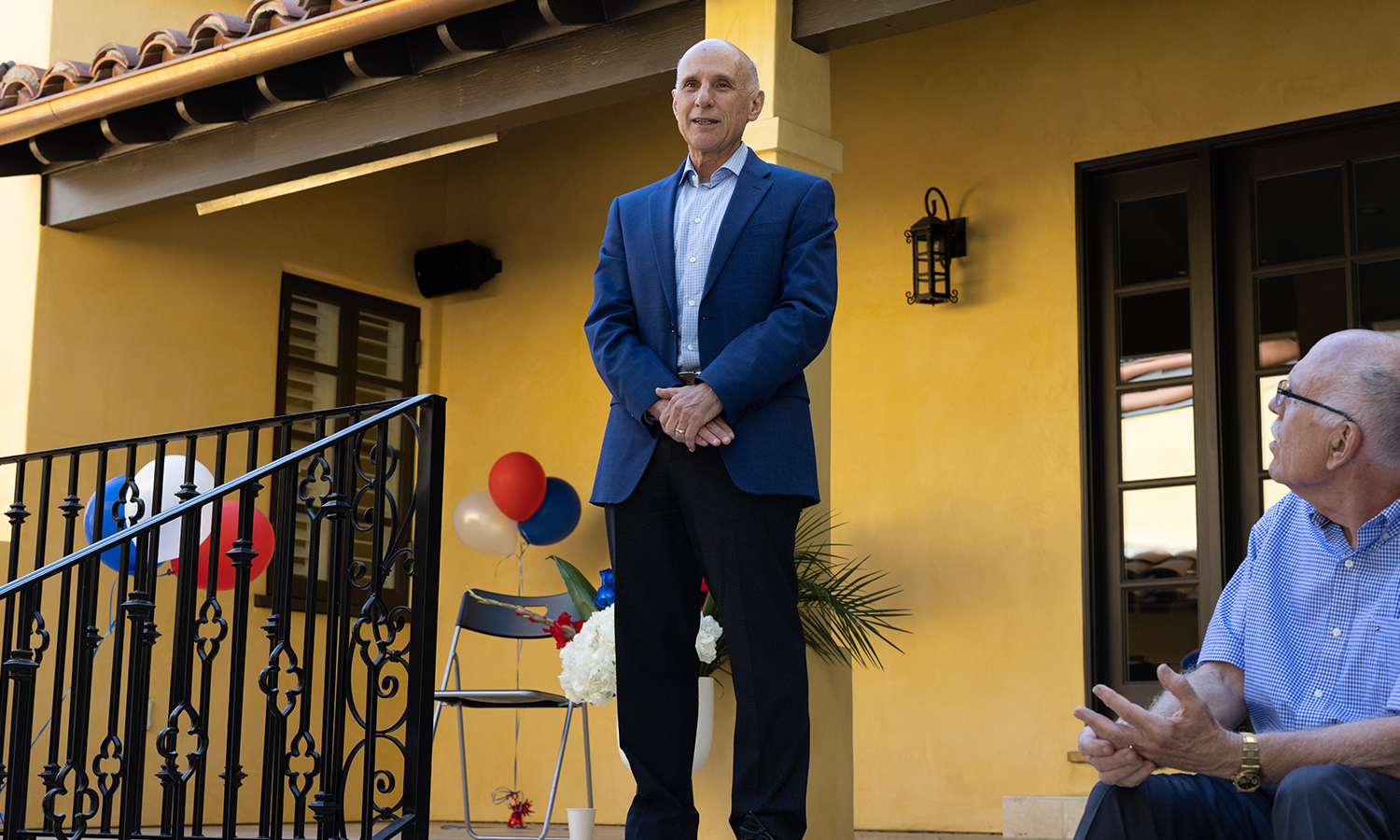 While the City Council race is nonpartisan, the LACDP grants endorsements exclusively to party members following an interview with an eight-member panel. That panel then votes on recommendations that get sent to the entire party. In this case, Nazarian received the unanimous recommendation of all eight members and Wunderlich received recommendations from five.
But news of the enviable endorsement came as questions swirled around Nazarian's stance on embattled Los Angeles District Attorney George Gascón.
As a part of their interview for the endorsement, each candidate answered the same series of questions, including a question on their position on the campaign to recall Gascón.
"What I said was, we need to work harder in our own community before we blame other elected officials, because we need action now," Nazarian told the Courier – an account backed up by two of the LACDP members who took part in the interviews.
LACDP member and former Malibu mayor Lou LaMonte, who asked the question to each candidate, said he did not ask any follow-up questions.
"I asked the same question of everybody and whatever answer they gave was the answer they gave and then we went on to the next question," LaMonte told the Courier.
While Nazarian says that she "took no position [on the recall] at the meeting," at least one member of the panel took away something different.
In an email exchange between Licht Campaign Manager Crystal Litz and LACDP member Dorothy Reik, who participated in the interviews, Reik replied "yes" to whether Nazarian opposed the proposed recall. Screenshots of the emails subsequently made their way to members of the community.  
Nazarian described Reik's statement as "inaccurate."
Reik acknowledged to the Courier that Nazarian had not explicitly voiced opposition to the effort, but that she had interpreted her response as such. 
I didn't vote for anybody who supported the recall," she said.
LaMonte, who has served with Nazarian on the Los Angeles County Commission on Alcohol and Other Drugs for the last six years, said his vote in her favor was not contingent on her position on Gascón.
"She is one of the brightest people," LaMonte said. "The one quality she had [on the Commission], and I know this and saw this 50 times, [is] how she was able to take competing points of view and put them together to try to find a way for consensus for everyone."
When asked for her stance on the recall, Nazarian said that she has been "very clear from day one."
"I want to hire more qualified police officers. I want to specialize in undercover units to address crime. We want to proactively deter criminal activity by using technology and we will put dedicated police substations at the new Metro stops.
"I'm just saying we need to be proactive instead of sitting around and waiting for something that may or may not happen," she said.
Following her interview, confusion around Nazarian's stance on the matter seemed to leave room for speculation and bad-faith actors.
Days before the party voted to endorse her, a fake Instagram account using Nazarian's name and photo surfaced online. The account, Sharona4Gascon, included photos of Gascón with supportive captions like, "This man is a hero and doing wonderful things for the City of Beverly Hills and humanity!"
Nazarian strongly disavowed the account. After discovering it, she filed a police report with the Beverly Hills Police Department. Public Information Officer Sgt. Giovanni Trejo told the Courier that the department is "investigating the incident."
The account has since disappeared from the site. Instagram did not respond to a request for comment.
In a blow to the civility of the race, political intrigue and speculation gave way to harassment and hate. Since the creation of the Instagram account, Nazarian says she has received online messages calling her "disgusting" and "a dirty Jew"–slurs reminiscent of the discrimination her family faced in Iran, she says.
"I want to unite all of our community, not just Persians, non-Persians, Jews, Gentiles. Everyone," she said. "That's why I'm running."