One of many new initiatives launched by Beverly Hills Mayor Lili Bosse came to fruition on April 25, where hundreds of people came out for the first Business with Bosse event held at Tommy's Beverly Hills. Roughly 250 community members, from school board members to city commissioners and nearby business owners, gathered with the mayor over complimentary sliders at the restaurant's outdoor patio and lounge. The Business with Bosse program is designed to spotlight and celebrate different Beverly Hills businesses, showcase city offerings, stimulate the local economy and foster a sense of community. Every few weeks, Mayor Bosse will visit a different establishment, inviting the public to join her.
"For me, this actually exceeded my wildest dreams," Bosse told the Courier. "It's the first time after two very challenging years, that we as a community can finally come together again. We can smile together again, touch one another together and just celebrate each other and celebrate what we love the most about our community, which is that it feels like an extended family. Tonight felt that way. Tonight felt like coming home again."
The relatively new eatery opened on Feb. 15 at 235 N. Canon Drive, occupying the two-story old Bouchon space at Beverly Canon Gardens, which closed in 2017. The restaurant comes from Tommy Salvatore, formerly the manager at Craig's in West Hollywood, and the kitchen is helmed by Executive Chef Vartan Abgaryan. According to Salvatore, Tommy's was "thrilled" to be the first participating business. 
"This is another outstanding event that Mayor Bosse is doing to bring the community together," Beverly Hills Fire Department Chief Greg Barton told the Courier. "It really shows off what the city has, what the restaurants are, and what's available." 
"It was a wonderful community event," Arts and Culture Commissioner Karla Gordy Bristol told the Courier.
"Just being able to look around and see faces that I used to see and meet new residents that have moved here over the last two years, and this is their first face-to-face experience with Beverly Hills," Bosse told the Courier. "It's a way to really showcase our incredible businesses and for the businesses to really experience what the Beverly Hills way is, which is an extended family. It's welcoming, it's loving, and you just felt this vibrancy and electricity tonight. So, the best is yet to come because this is the first, and it just feels magnetic."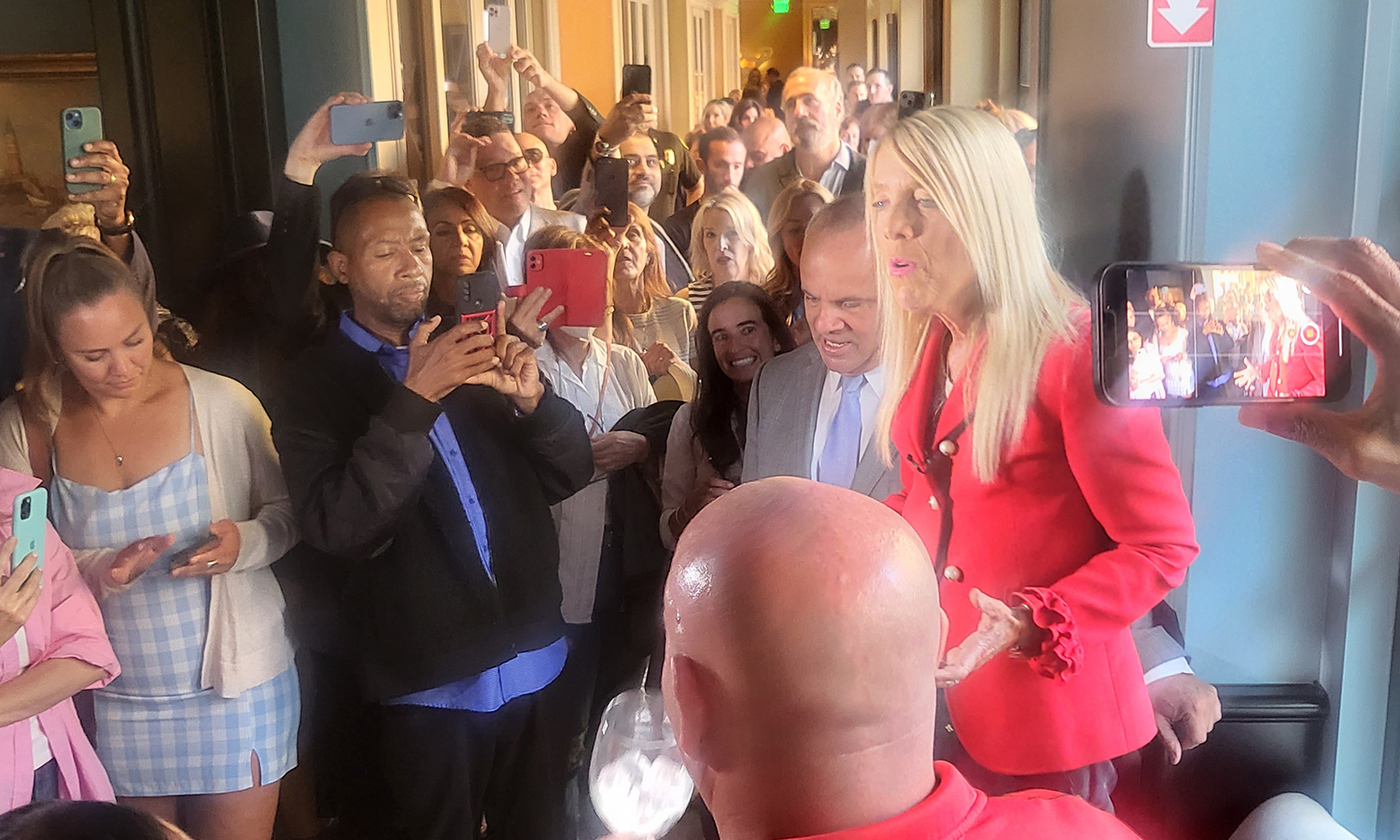 The next Business with Bossee events will be held on May 19 from 9 to 10:30 a.m. at Chaumont Bakery and on May 23 from noon to 1:30 p.m. at Alfred Coffee Beverly Hills. Special offering details are expected to be announced soon.