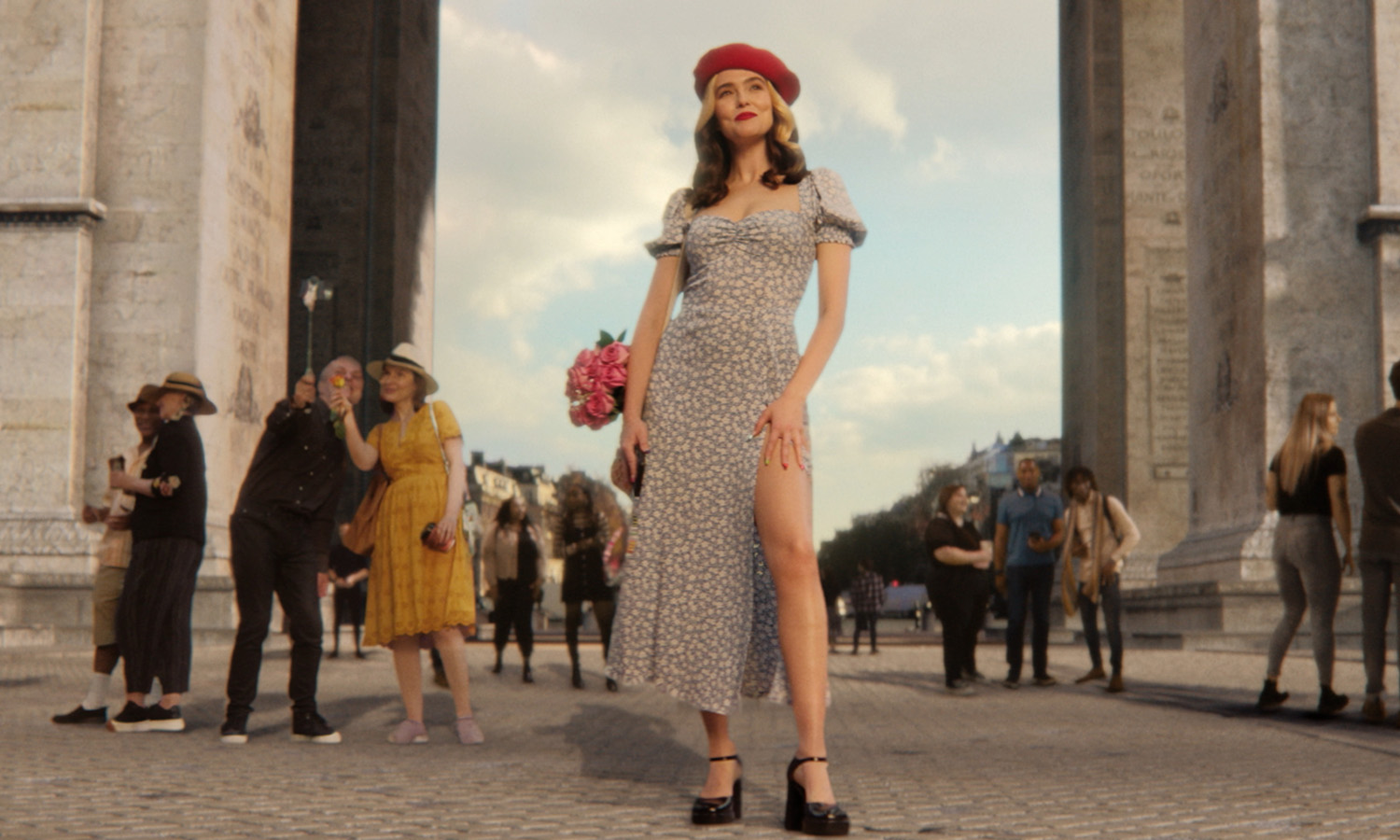 Neely Swanson spent most of her professional career in the television industry, almost all of it working for David E. Kelley. In her last full-time position as Executive Vice President of Development, she reviewed writer submissions and targeted content for adaptation. For several years she was a freelance writer for "Written By," the magazine of the WGA West, and was adjunct faculty at USC in the writing division of the School of Cinematic Arts. Neely has been writing film and televi- sion reviews for the Easy Reader for more than 10 years. Her past reviews can be read on Rotten Tomatoes where she is a tomato-approved critic.
Writer/director Quinn Shephard has made a startlingly prescient film about social media, entitlement, appropriation, cluelessness, and consequences, peopled it with characters of depth, and wrapped it in sparkly paper with a ribbon around it, and all at a fast-paced 100 minutes.
Danni Sanders, the very definition of a tone-deaf slacker with a job many would kill for, only sees what she doesn't have. As a photo editor at a hot online magazine, she wants what everyone else appears to possess. Harper is a successful writer with the ear and admiration of the editor who has recommended her for a writer's workshop. Danni wants to be Harper but doesn't want to put in the hard work that is necessary to achieve it. She also lusts after the magazine's media star, Colin, the hot boy influencer of the moment; the very embodiment of an older Jeff Spicoli from "Fast Times at Ridgemont High" but without the introspec- tion and humor (and we're talking about Spicoli, here).
Danni, the very epitome of a "Karen," devises a plan to steal Harper's thunder. She'll invent a workshop in Paris to which she's been invited and document her adven- tures on Instagram. There's only one thing standing in her way – the price of a ticket. In the time it takes to say "Eureka, I've found it!" she realizes that she can put her skills as a photo editor to work. She'll fake her trip, inserting her photo into various Parisian landmarks, and post a fake diary of her experiences. Mission accomplished. She doesn't have a lot of followers, but some are more than the none she had before.
But as the expression goes, "the best laid plans of mice and men…" Danni's "trip" is upended by a national disaster when Paris is hit by a spate of terrorist attacks, one of which occurs at the Arch of Triumph, from where she sent her last post minutes before the bombing. Pivoting quickly, she lets her family know she is safe and plots her "return" to New York.
Danni's Instagram blows up. She becomes a heroine, the face of survival. And because her superficiality knows no limit, she embraces her newfound fame. It yields her a top position and a private office at the magazine that had been set to fire her; and even better, she has the attention of Colin. The problem, and it's a big one, is that she has been commissioned to write about her experience as a victim and survivor of the trauma. The fact that she's not much of a writer isn't going to stand in her way.
Still clueless about the consequences of her actions, and riding the euphoria of her newfound fame, she searches for a way to communicate the trauma she is supposed to be feeling. She finds a victim's survival group and takes notes on their emotional states of mind. She is especially drawn to Rowan, a younger girl who survived a school shooting. Rowan is a leader in an activist group protesting gun violence. She is angry, articulate, sad, and emotional. Dani realizes that Rowan is the perfect embodiment of everything she should be feeling. Subtly, manipulatively, Danni co-opts Rowan's convictions. When Rowan proclaims that what has been happening with violence is "Not Okay," Danni uses that statement and many of Rowan's thoughts in her own article about surviving the bombing, gaining even greater fame and a larger platform. Rowan is as articulate as Danni is incoherent, and Danni appropriates more and more of Rowan's expressions.
As Danni becomes closer to Rowan, she begins gradually to understand the differ- ence between her imaginary pain and the real agony felt by her new friend. How can she extricate herself from the black hole she has created?
The question raised by this intelligent, surprising film is whether or not there are some things for which there cannot be redemption. Shepherd deftly presents a sce- nario that is all too common today. Is fame the goal or the outcome? How long does the news cycle run when social media keeps everything alive through posts, reposts, and retweets? In many ways, this follows the concept of "infinity," because it's always out there, it never disappears. As unacknowl- edged as it may be, there is always a price to pay for instant gratification.
Shepherd was graced with a terrific cast, led by Zoey Deutch as Danni Sanders, who brings depth to a shallow character making a genuine attempt at redemption. Mia Isaac as Rowan portrays her character's anger, tragedy, and hope so well that she becomes the anchor of the film. It is her Rowan against whom everyone else is measured and her final scene gives the film the depth that it was building toward. Isaac is a true power- house with the ability to seamlessly exhibit a range of emotions in what seems to be an eyeblink. I am now inspired to watch her latest film, "Don't Make Me Go," and any other she chooses to appear in.
Embeth Davidtz plays Danni's mother as a woman who is both protective of her daughter and dismayed at her lack of depth. Dylan O'Brien plays Colin as the perfect counterpart to Danni, similarly superficial but without any redeeming values. His poseur portrayal is purposefully obvious so that it can lead to a great punchline later in the film. Nadia Alexander is Harper, the rival to Danni whose genuine talent is upended by Danni's ruse. Essentially a means to an end, from the script standpoint, nevertheless, Alexander brings more to the character than was written. Even her role in outing Danni shows more depth than rancor.
Shepherd had given us a wonderful example of "be careful what you wish for." Even better, she asks us if there is such a thing as "unforgivable."
Streaming July 29 on Hulu.