Community News | News
New Beverly Hills Erewhon Opens Aug. 31
Named after Samuel Butler's novel of a utopian society, Erewhon was launched in 1966 as a stall in Boston dedicated to serving natural foods.
BY OMAR REYES-BENÍTEZ August 25, 2022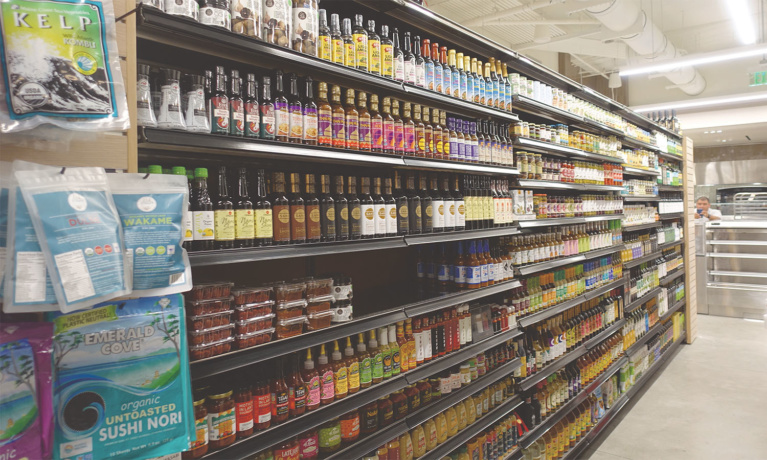 Reading Time:
2
minutes
On Aug. 31, Beverly Hills will officially welcome its own Erewhon, located at 339 North Beverly Drive, at the old Williams-Sonoma location. Named after Samuel Butler's novel of a utopian society, Erewhon was launched in 1966 as a stall in Boston dedicated to serving natural foods. The company then moved to Los Angeles in 1969 and opened the first Erewhon on Beverly Boulevard. In 2011, Erewhon was purchased by Tony and Josephine Antoci, who grew the business into a high-end grocery store focused on healthy-natural eating. 
Erewhon has expanded to seven locations in Southern California: the original on Beverly Boulevard, Calabasas, Venice, Santa Monica, Pacific Palisades, Silver Lake and Studio City. The growth won't stop after Beverly Hills. New stores are in the works for Culver City and Pasadena in the near future. 
During a pre-launch walk-through on Aug. 22, the Courier met with Erewhon executives. Vice President of Marketing Jennifer Santiago told the Courier that the company works hard to stay consistent across different stores and cities, always trying to deliver on its promise of quality. "What we're doing is building on health and wellness within communities," said Santiago. "We bring the best products so that people can enjoy all different types of healthy food."
The Beverly Hills location will also be home to a few edible exclusives of its own, like a build-your-own sandwich station, equipped with all the popular choices: rotisserie chicken, roast beef and veggie sandwiches. But rest assured, the familiar favorites are returning, such as pizzas, coffee and juices, all of which have become staples of the store, according to Santiago. "Our hot bar is really well known within the community, as well as our tonic bar," said Santiago. "People come to us and say 'Give me a drink that's going to make me feel good,' or 'Give me a drink for my post-workout.' We truly live by that if it's here, it's good for you."  
Beverly Hills has been in Erewhon's sights for quite some time, and now that they've secured its location, the company is excited to bring its services to the community. They're preparing for what they expect to be the busiest store in operation.   "The City was highly influential in helping us arrive at this location. When this property came up we jumped on it right away," said Chief Development Officer Yuval Chiprut. "This has more foot traffic than anywhere in our entire portfolio. The amount of people walking around here as we've been in construction is mind-blowing, based on what I've seen at other locations I've built. We know that people are going to want to go here for a quick lunch, and nothing better than making a sandwich here."
The store will also have two direct-access elevators that take customers to the store from the basement-level parking.  
Chiprut says the City of Beverly Hills has been incredibly easy to work with in the process of transforming Erewhon from a dream to reality. Beverly Hills Chamber of Commerce President and Chief Executive Officer Todd Johnson shares the same excitement about the upcoming opening and getting people back out on Beverly Drive. "We worked hard to bring new businesses to the city," said Johnson. "During the height of COVID, on Beverly, both North and South, vacancy was almost 50%, and today it's down to about 10 or 11%."
To celebrate the start of Erewhon's new chapter, the company will be giving free coffee while supplies last. Follow Erewhon on Instagram for the secret phrase and get your free cup of coffee on Aug. 31.