"The Banshees of Inisherin," written and directed by the incomparable Martin McDonagh and bringing back his dynamic duo of Colin Farrell and Brendan Gleeson from "In Bruge," is elegiac, humorous, and tragic, all at the same time. That the language is poetic and the setting ironically beautiful is to be expected because McDonagh, whether on stage or screen, writes visually and films verbally, putting him in a category of one.
The story is as deceptively simple as the main character Pádraic whose entire day is centered around dropping by his best friend Colm's cottage to walk together to the pub for their daily 2:00 drink. That his world is upended on the day that Colm unilaterally decides that the friendship has ended is an understatement. No warning, no explanation, no "it's not you, it's me." Just no answer at the door, no more communication, no more conversation at the bar or anywhere.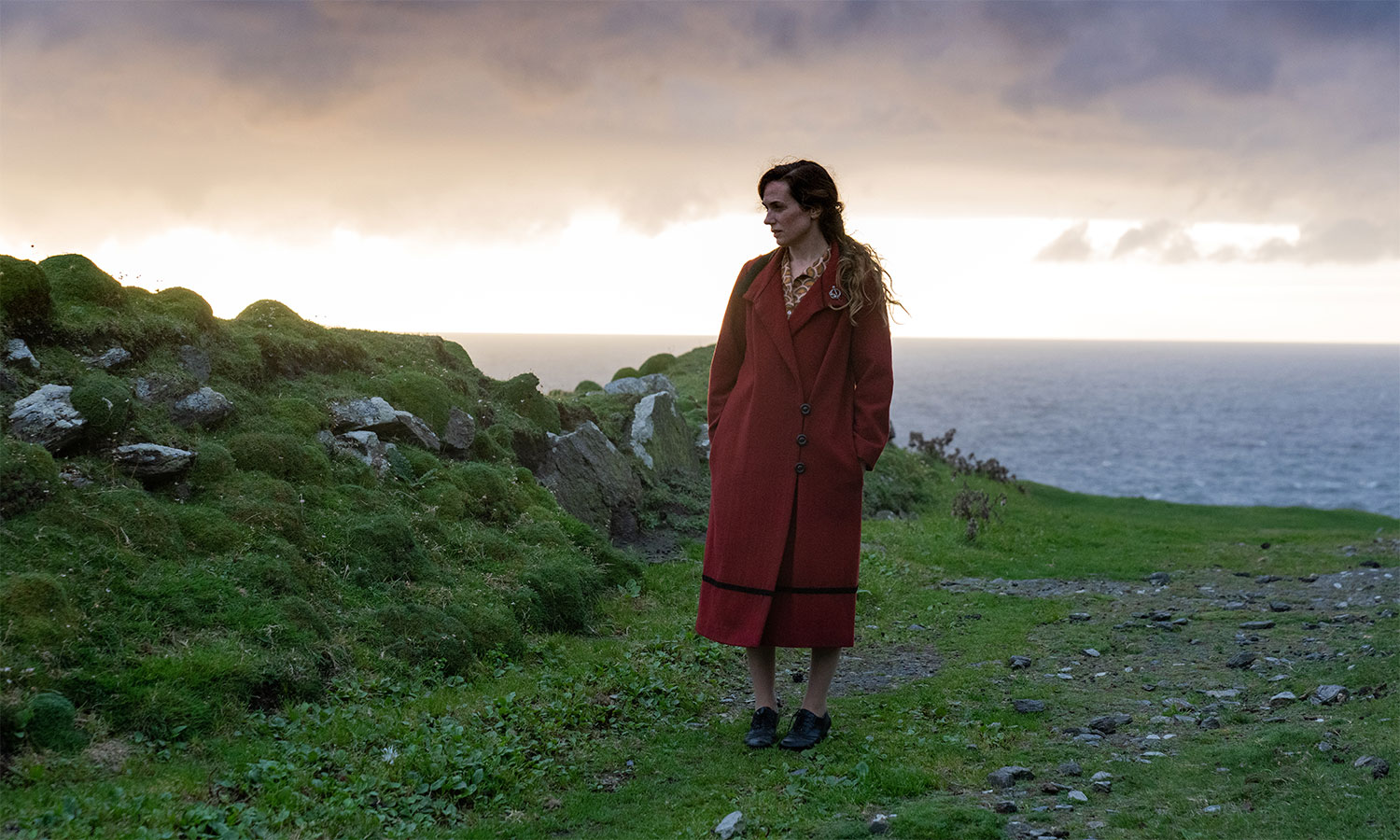 Pádraic, not the sharpest tool in the shed, prides himself on being nice. When is nice not enough? Colm, older, has had an epiphany. His life is a bottomless pit of nothing made occasionally more interesting by the music he plays on his fiddle. By his calculation, he has maybe twelve more years to live, and he wants them to mean something more than a pint (or several) of beer. Pádraic is part of that bottomless pit, the embodiment of Inisherin's arid coastline. When pressed about the reason he no longer wants to be friends, Colm is blunt. "You're dull," he tells Pádraic.
Pádraic lives in a cottage with his sister Siobhan, a wiser soul who buries herself in books. Puzzled and hurt, he asks her, "Am I dull?" Kindly, gently, she responds, "You live on a small island off the coast of Ireland. Of course, you're dull." "But I'm nice. Isn't it enough to be nice?" And therein lies the dilemma. Pádraic is nice; it's his whole identity. But, as Colm eventually tells him, a hundred years from now, no one will remember nice, but they'll still remember Mozart. "Who's Mozart?" asks Pádraic, proving the point that he's still missing.
Siobhan aches for her nice brother. Yes, he's dull; yes, he needs her. But the insular, tiny, close-minded Inisherin holds nothing for her. She longs for intellectual stimulation and will need to leave to find it. Again, something Pádraic will never understand. Siobhan understands Colm's dilemma but not his method. He has torn Pádraic's heart out from him; Pádraic who is kind to everyone even if he doesn't understand the world at large.
And what is that world at large? It's 1923 and close to the end of the Irish Civil War that doesn't seem to have touched the Islanders who just want to be left alone. It would seem that everything is going on in Ireland and nothing is going on in Inisherin. But even that is deceptive. Like the rest of the Republic of Ireland, about to lose the sovereignty of the northern part of the country, Inisherin is governed by a corrupt and violent policeman, Peadar Kearney, and the all-controlling Catholic church as represented by the local prelate who honors the confidentiality of the confessional only when it's convenient. Colm's self-mutilation is a metaphor for the Civil War, one hand destroying the other.
Playing out like a Greek tragedy, our hero, Pádraic has difficulty in reconciling what Colm views as a fatal failing, his dullness, with his belief in the value of niceness. The Greek chorus is personified in the character of Dominic, son of the brutal policeman and acknowledged village idiot who, despite his moronic outlook, often articulates things more clearly than the intellectual musings of Colm. This isn't "Oedipus" or "Agamemnon" or "The Trojan Women." This is about one man deciding not to be friends with another and the unexpected consequences on them and their neighbors.
Seemingly the very definition of a "small" film, "The Banshees of Inisherin" is about, as Colin Farrell states, "fidelity, friendship, separation, loneliness, sadness, death, grief and violence." It is these village characters, it is Ireland of 1923, it is the world in general. And it all started when one man said to his best friend, "I don't want to be friends anymore."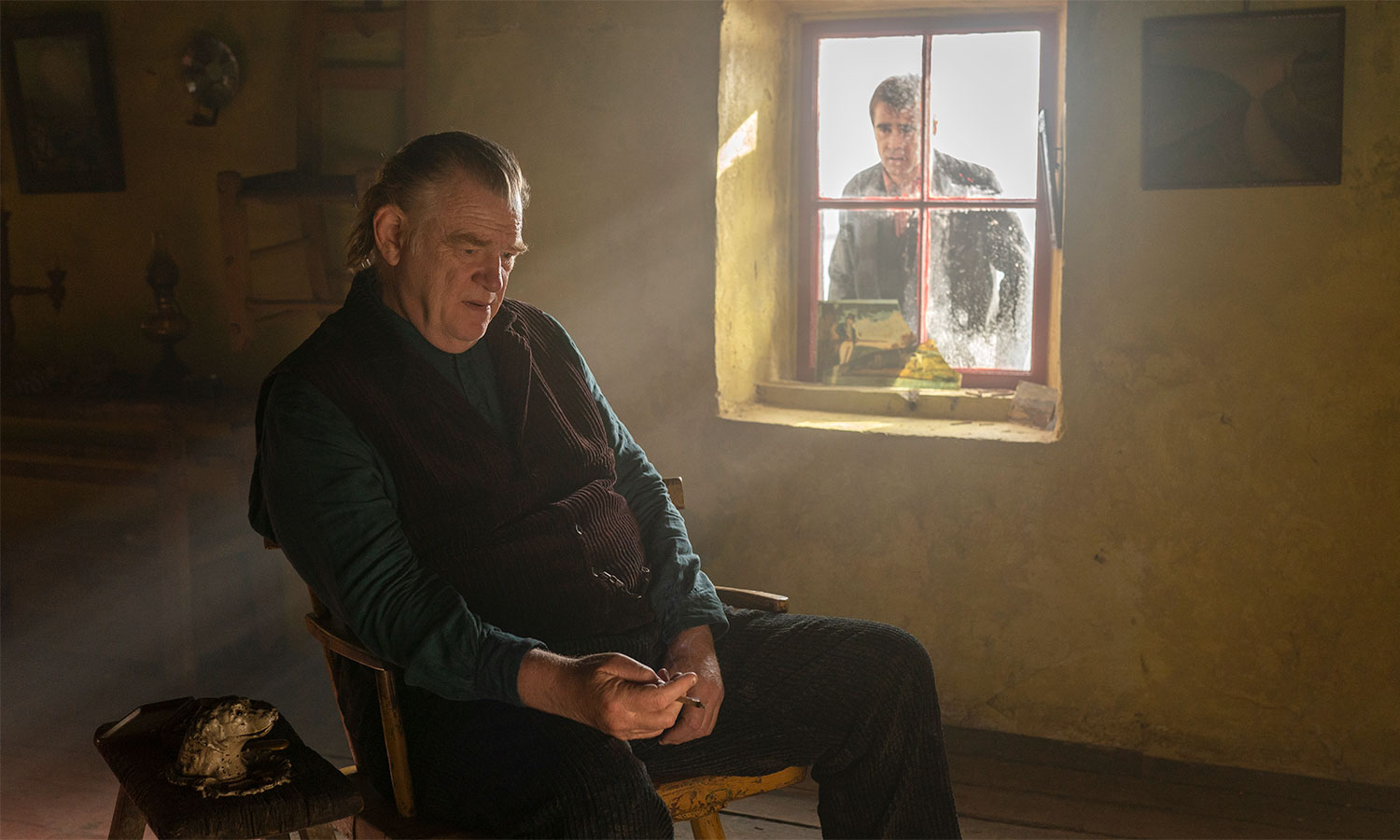 McDonagh's talent doesn't rest just on the words, as poetic and thrilling as they are, or the direction of the actors or filming of the backdrops, it is, in its own way, exemplified by the actors he chooses to say those words and direct in their physical interactions. From the minor, supporting characters to the leads, McDonagh has opened up a jewel box of treasures that make the island of Inisherin come alive.
David Pearse is the priest who comically withholds penance spitefully and Gary Lydon is the malevolent policeman who brutalizes the town as figuratively as he literally beats his son Dominic. Barry Keoghan is Dominic, the idiot who has moments of greater clarity than even the most brilliant villager, a tie between Siobhan and Colm. Kerry Condon plays Pádraic's sister, the very kind and intellectually frustrated Siobhan. That her future will never be in Inisherin is a future foretold.
Brendan Gleeson, Colm, inhabits his character without saying a word. His life's frustration, his aspirations, as dwarfed as they are, can be read on the worn, used roadmap that is his face. As incomprehensible as Colm's actions seem to be, they are projected on his slumped posture. That his reactions to Pádraic are as violent and destructive as they are speaks to his frustration and self-hate. He is meant to be incomprehensible and yet, in the end, he is understandable.
Colin Farrell gives the performance of his career as Pádraic. Having had a previous breakout performance in "In Bruges," also written and directed by McDonagh and starring Gleeson, he works with what he knows of Gleeson's approach to character to infuse his own character with added depth. Effortlessly using his eyes to convey his dashed hopes and lack of understanding, Farrell gives Pádraic a life that no one else could have done. He really makes you wonder why "nice" isn't enough if you're not gifted with intellectual strength. His "nice" is his depth and identity and Farrell's Pádraic makes you ache and identify with him. He does live, as Siobhan pointed out, "on a small island off the coast of Ireland." Dull is in the wheelhouse of everyone on that island but most lack the character of Pádraic. Farrell is a revelation. One can only hope that there are more McDonagh and Gleeson in his future.
The production values are excellent, from the cinematography of Ben Davis to the location of Inishmore Island to the period costumes of Eimer Ni Mhaoldomhnaigh and the underlying music by Carter Burwell.
But this is all Martin McDonagh. And I worship at his altar whether on stage or on screen.
Opening October 21 at the AMC Century City and the AMC Grove 14. 
Neely Swanson spent most of her professional career in the television industry, almost all of it working for David E. Kelley. In her last full-time position as Executive Vice President of Development, she reviewed writer submissions and targeted content for adaptation. As she has often said, she did book reports for a living. For several years she was a freelance writer for "Written By," the magazine of the WGA West and was adjunct faculty at USC in the writing division of the School of Cinematic Arts. Neely has been writing film and television reviews for the "Easy Reader" for more than 10 years. Her past reviews can be read on Rotten Tomatoes where she is a tomato-approved critic.