Introducing a new direction to the vast array of fare presented by the Wallis Annenberg Center for the Performing Arts right here in Beverly Hills, add to it the premiere of a musical with unusual creative origins.
So many things these days start with the disclaimer "This is a work of fiction based on a true story." "Invincible" should lead with the caution "This musical is a work of imagination loosely based on a famous play." But oh what a play they've chosen to reimagine, "Romeo and Juliet."
The back story, elaborated recently in the New York Times Dec. 1, 2022 edition of the Arts and Leisure section entitled "Romeo and Juliet Rock Out Again," may be even more interesting than the finished project. Bradley Bredeweg, a television writer, had just reread "Romeo and Juliet," so it was fresh in his mind when he slid a CD of his favorite Pat Benatar hits into the car player and had his Eureka! moment. As the songs spooled out of the speakers he connected them to specific moments in the play. They all fit. In no time flat he'd written the musical and was presenting it at a small theater in LA. Of course there's always that pesky problem of music rights, but who'd notice? It's not like the "Rockwell Table and Stage" in Los Feliz was on anyone's radar. But it was. Pat Benatar and her husband and creative partner Neil Giraldo had been working on a show that incorporated their catalog. They caught wind of Bredeweg's project (the entertainment world is smaller than you'd think) and soon cease and desist letters were flying across the country. Permission is sacrosanct when using anyone's material; well, anyone living (royalties stretch further back but that's another lesson entirely). But there's a bit of happily ever after for Bredeweg, Benatar, and Giraldo because they decided to collaborate. And now we have Bredeweg's reimagination of "Romeo and Juliet" with music by Benatar and Giraldo.
I say "happily ever after" mutedly because this show that they hope eventually to bring to Broadway still has a long way to go.
The idea is solid even if it reinvents characters, choices, and the substantive underpinnings. As laid out in the program, the action takes place in Verona, contemporary time unspecified, following a civil war between the Montagues and the Capulets in which the Capulets have emerged the victors. Although the head of each family has died, only Lord Capulet is celebrated a hero with the attendant laurels. Paris has been appointed Chancellor of Verona in his stead and is obsequiously served by Tybalt Capulet, a weasley hothead if ever there was one. Paris is actively pursuing fair Juliet, primarily for the additional political and financial weight she would bring in marriage. Her widowed mother is not opposed and she, too, would gain politically.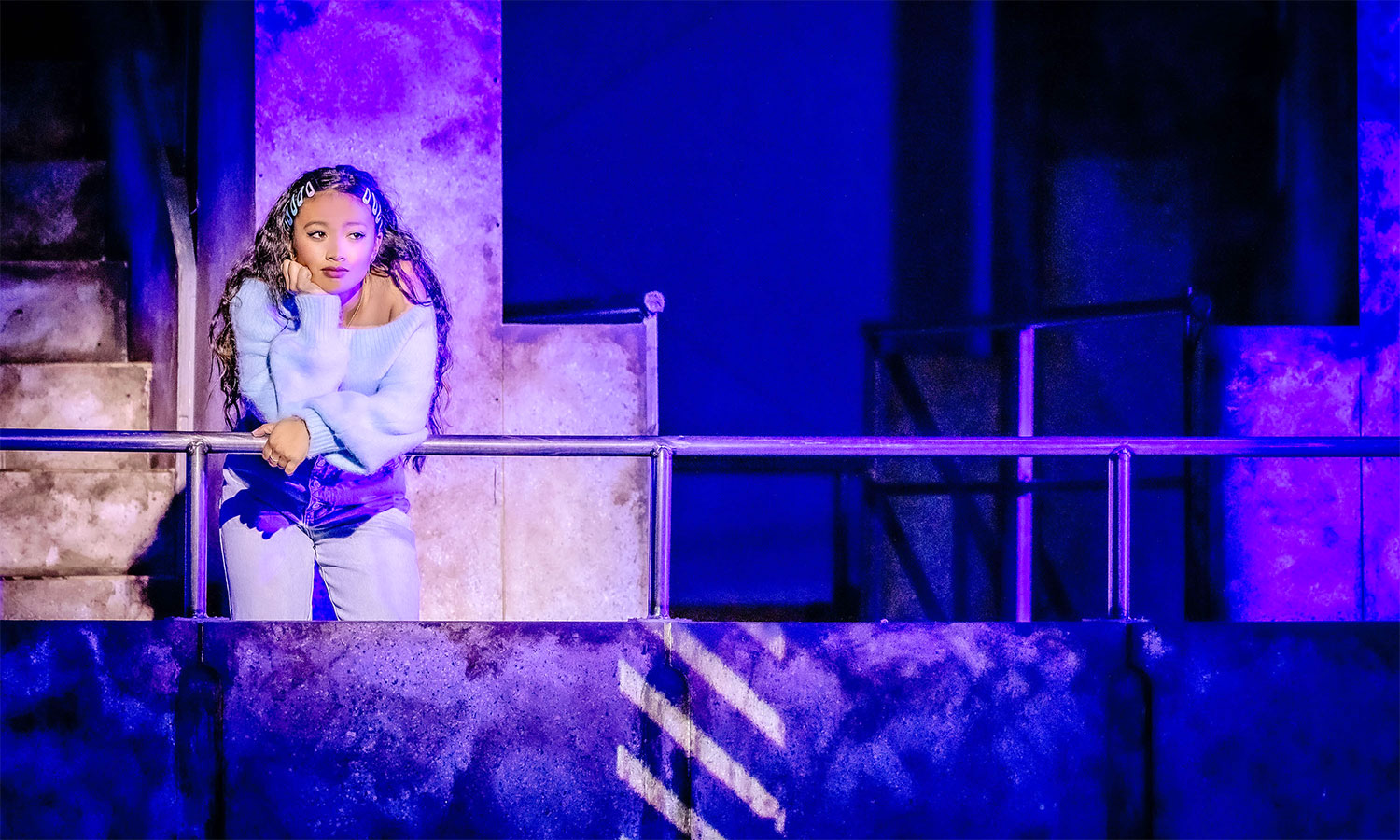 On the losing side are the Montagues, now without their leader, Lord Montague. Lady Montague, in mourning, is particularly protective of her son Romeo, a rather feckless teenager. He and his friends, Mercutio and Benvolio, are in and out of mischief, plotting constantly to embarrass and get back at the dreaded Capulets. An invitation to a masked ball hosted by the Capulets falls into their grubby hands and it is there that they are headed. Well you know the rest, at least you do if you've seen either "West Side Story" or read "Romeo and Juliet."
Bredeweg's stroke of genius was his ability to place Benatar's songs into the play without positioning it as a jukebox musical. Even for someone, or rather especially for someone, unacquainted with the music, it seems to fit the scenes organically, never stopping the action of the moment. He has also melded modern vernacular and sprinkled it with some of the more famous dialogue from the original. You have to admit, Shakespeare definitely knew how to capture a moment. What does jar, however, is the use of random profanity because saying s*** or f*** takes you completely out of the moment. So often today's writers confuse swear words with edginess. The use of profanity is a sign of laziness. Honestly, you couldn't think of another way to express anger or frustration?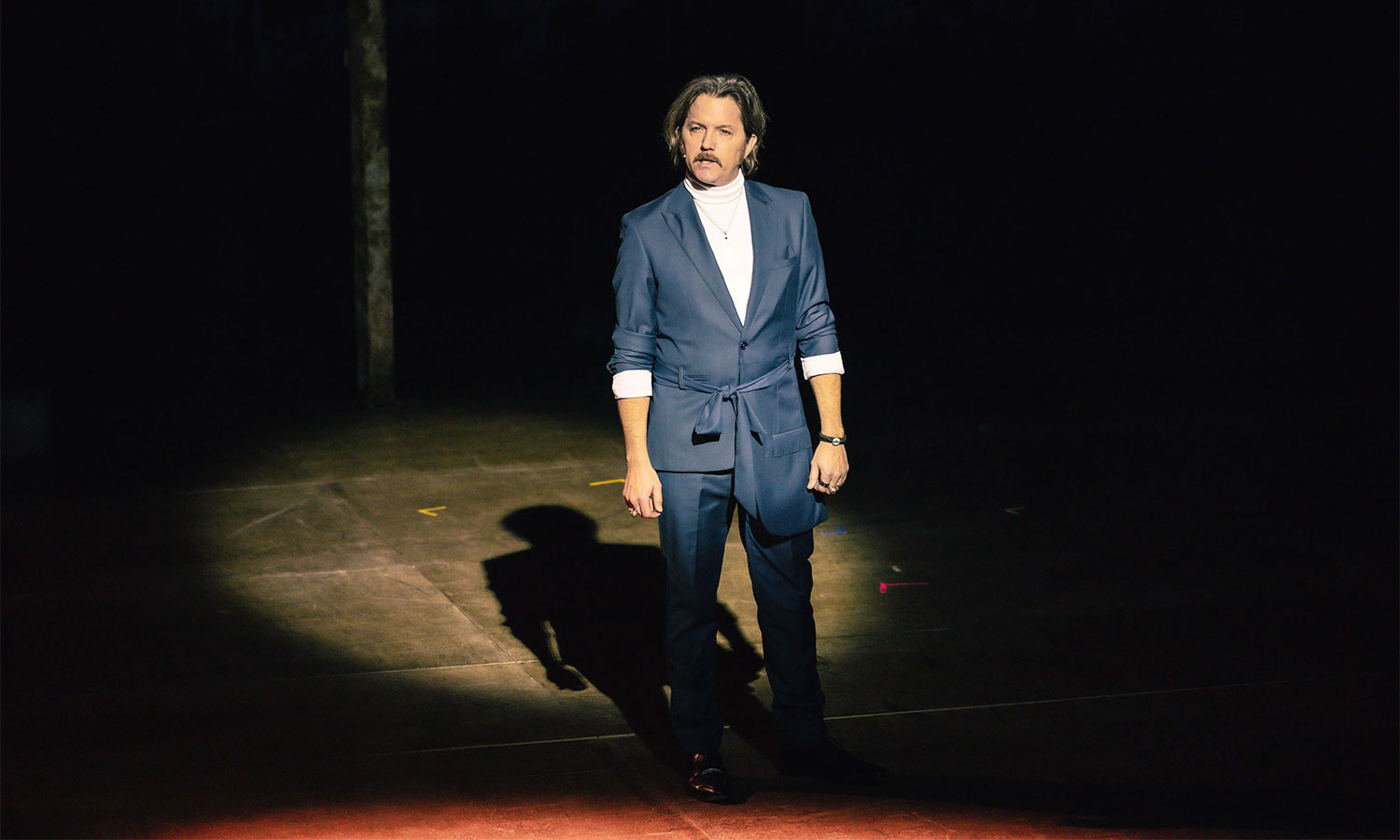 It grieves me to say that overall the production doesn't work well enough. Some of the fixes would be easy; some not. The easiest fix is the sound. The opening number was over-amplified and the orchestra drowned out the singing. One major weakness lies with costuming and production design. Costumes and production design are the keys to any show, theater or film. They literally set the scene and give the audience an anchor to "who, what, and where." The set is simple–a single three-story building that serves primarily to house the Capulets. There is a changing digital backdrop on the wall showing non-descript tenements and cathedral interiors, but these rotating photos do not tie the story to a time frame. This is perhaps a post-war apocalyptic era but the production design could make that clearer.
More troublesome was the costuming. If this is a dystopian war-torn city, as the riot police outfits would imply, then a modernistic, almost "Mad Max" costuming would have established the ongoing conflict and who the winners and losers were without exposition to set that stage. Instead there is a mishmash of leather jackets, sophisticated party dresses, jeans, Eurotrash micro minis, and skinny suits (Paris wears a red one and Tybalt's outfit is hard to place). Everyone is in something different and none of it speaks to the time frame.
But, these are the easy fixes. What is harder to rectify is the lack of chemistry between the characters. "Romeo and Juliet" is a play of passion–the passionate enmity, the passionate love, and there is a decided lack of passion in "Invincible." In fairness, some of it may be due to an under-rehearsed and somewhat inexperienced cast, some of whom are very good and others of whom are not. The lack of story and character development is almost fatal. The thunderbolt of love that should be evident in the meeting of Romeo and Juliet is entirely missing. They meet cute at a bar, he dances, she watches, and… That's all folks. Before you know it, he's asking the Friar to marry them and then he goes off to tell Juliet of his plans. That's sort of not how it works, certainly not in Romeo and Juliet. Whether it's "Invincible," or "Romeo and Juliet," or any love story, there has to be attraction, passion, and determination. It's not done in the telling, it's done in the action.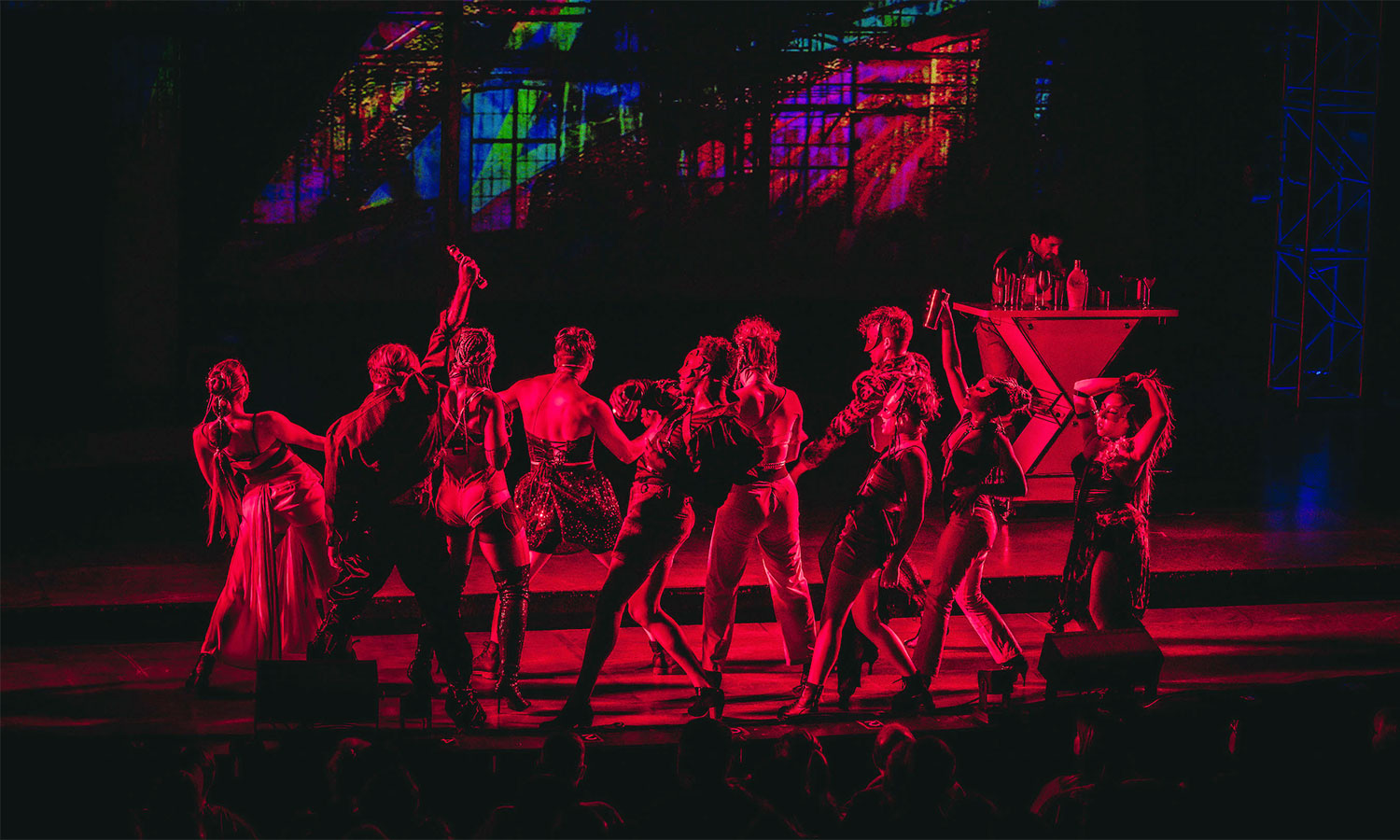 Director Tiffany Nichole Greene assembled an interesting, diverse cast, only some of whom were able to grasp their characters. Nevertheless, it would be unfair to fault the acting because if it's not on the page, it's hard to find a center. That being said, Sharon Leal as Madame Capulet and Dionne Gipson as Madame Montague are very good singers and grapple with characters that are ambiguously described. Kay Sibal as Juliet shines like a star. She has true stage presence and a voice that reaches into the soul. A recent graduate of UCLA's Musical Theater program, this should just be the start of a major career. Khamary Rose, Romeo, suffers most from the lack of definition in the script concerning his character. He has a great voice and when his mike failed him during a crucial love scene his singing still projected to the back of the house.
By far the most accomplished actor, giving a true star turn, is Jon Patrick Walker as the Friar. He is genuinely funny and empathetic. The stage comes alive when he's on it.
Special mention should also be given to Galen Hooks, the choreographer. The dance sequences did more to identify time, place, and character than any other element in the show. All the dancers executed the routines smoothly, professionally, and with that excitement that was missing in everything else.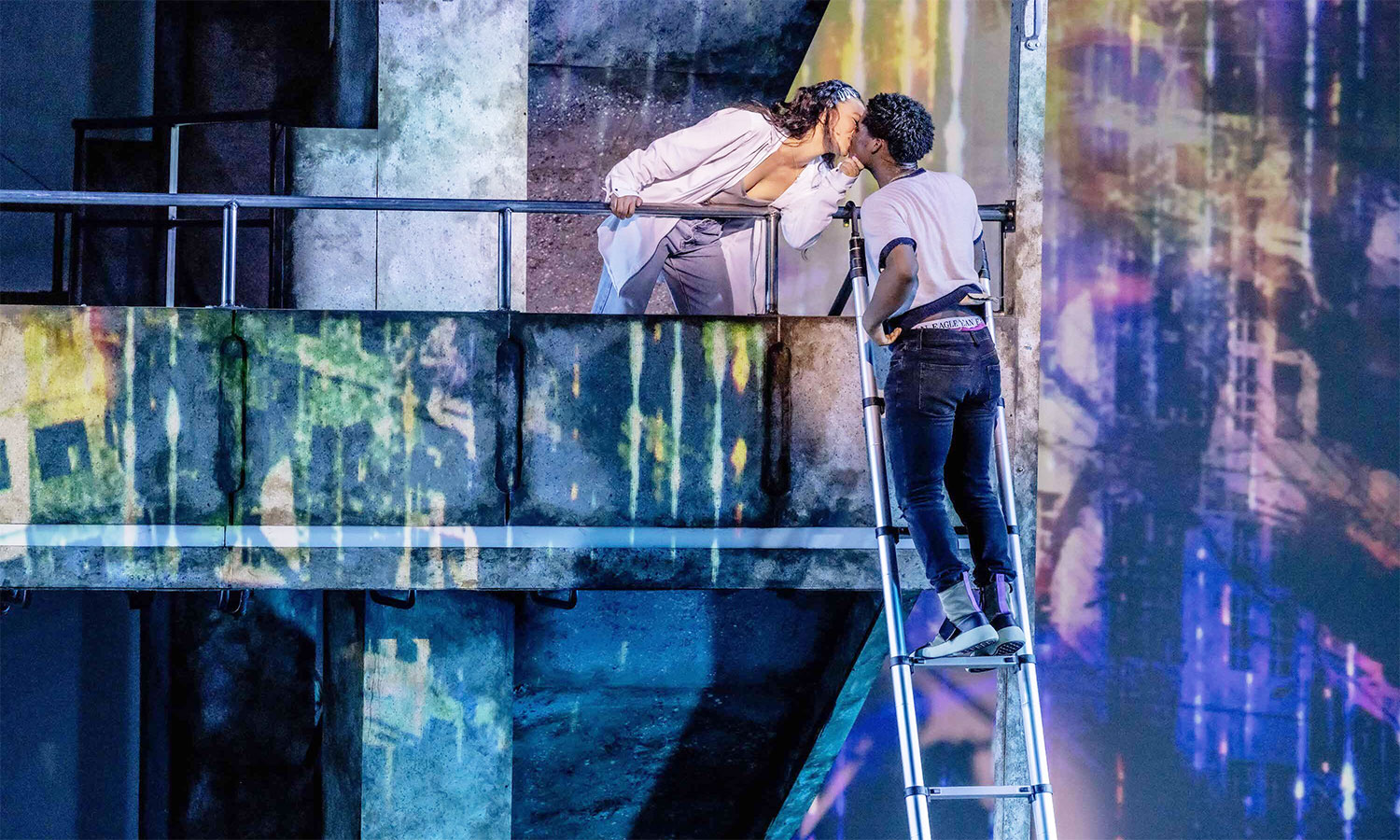 Despite all of my objections, I enjoyed the show. I saw what they were trying to do, and though I don't think they succeeded, it was an interesting exercise in imagination. Running an hour and 45 minutes without an intermission, they have two choices. Make it slightly longer with an intermission and expand the Romeo and Juliet scenes, or cut it shorter and eliminate some of the overly long, and not particularly well-executed fight scenes. But as all of the previous productions of the source material show, it's tough to tell the story of Romeo and Juliet in less than two hours.
Are they ready to move to a bigger stage? I think not; or at least not any time soon. "Invincible" is not yet invincible.
At the Wallis Annenberg Center for the Performing Arts; 9390 N. Santa Monica Blvd., Beverly Hills until Dec. 18. 
Neely Swanson spent most of her professional career in the television industry, almost all of it working for David E. Kelley. In her last full-time position as Executive Vice President of Development, she reviewed writer submissions and targeted content for adaptation. As she has often said, she did book reports for a living. For several years she was a freelance writer for "Written By," the magazine of the WGA West and was adjunct faculty at USC in the writing division of the School of Cinematic Arts. Neely has been writing film and television reviews for the "Easy Reader" for more than 10 years. Her past reviews can be read on Rotten Tomatoes where she is a tomato-approved critic.