The Beverly Hills City Council discussed a wide range of issues at its Regular Meeting on Jan. 24. The agenda included concerns about the new permit by plate system introduced by the Beverly Hills Police Department (BHPD); petitions to reconsider the Cheval Blanc Beverly Hills hotel project and persistent power outages.
Here were the key takeaways:
Cheval Blanc Beverly Hills
Two petitions intended to undermine the City Council's approval of the Cheval Blanc luxury hotel project on Rodeo Drive received sufficient resident signatures, City Clerk Huma Ahmed reported.
The first petition seeks to reverse the project's approval, while the second seeks to set aside the development agreement passed by the city. They were signed by 11.8% and 11.9% of registered voters respectively, clearing the 10% bar to qualify.
The City Council will decide in an upcoming meeting whether they want to set aside the approval and development agreement voluntarily or have voters determine the fate of Cheval Blanc via a ballot measure.
The 1.3-acre project from Paris-based luxury conglomerate LVMH features 109 rooms, a ground floor restaurant open to the public, a second-floor restaurant only available to hotel guests and a third-floor private club.
The project was approved by the City Council in a 4-1 vote in September 2022. Councilmember John Mirisch cast the sole dissenting vote and raised concerns about the proposed building heights (which max out at 115 feet) and the fact that the development agreement contains no provisions for LVMH to fund or build nearby affordable housing.
The petitions were initiated by labor union Unite Here Local 11, utilizing its statutory authority under the California Elections Code.
Beverly Hills resident Darian Bojeaux spoke during public comment and complained that the city didn't adequately inform residents about what the project would look like, didn't push hard enough for traffic mitigation measures and didn't require the developer to make a contribution to affordable housing.
"A lot of us, and not all of us of course, don't really feel like you're trying to represent the residents," said Bojeaux. "You should want the residents to decide, you should want to know if the residents want this or not."
Deborah Quick, Senior Counsel with the law firm Perkins Coie, spoke on behalf of LVMH. Quick reiterated her client's "strong and continued belief in this project, in the great deal of public engagement and support that we were happy to have built over multiple years to get to project approvals."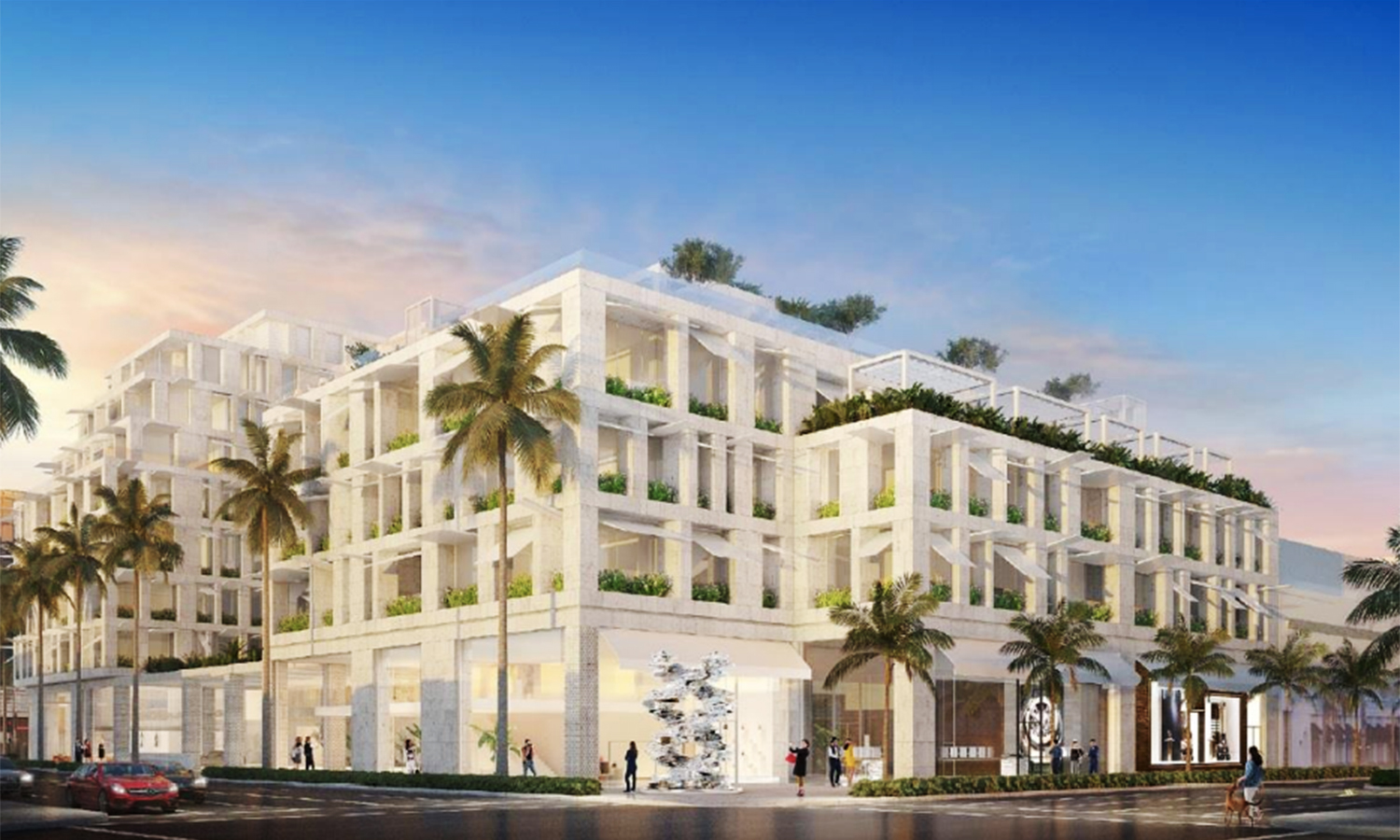 Permit by Plate Complaints
The BHPD recently introduced its new "permit by plate" residential parking program that replaces hangtags with license plate recognition technology, but so far, the rollout has been bumpy.
Residents had a litany of complaints during the Council meeting that ranged from poor communication about the new program, to glitches in the online registration system, concerns about fraud, confusion about how to secure guest parking permits and complaints that the tech focused program isn't sensitive to the needs of seniors.
"As the department head, sometimes I have to say there's times we could have done better," said BHPD Chief Mark Stainbrook. "You can see this program is very complex and large; we'll end up probably doing 5,000 parking permits, but there are some things we could have done better with the rollout."
So far only around 1,500 permits of the planned 5,000 have been successfully registered, reported Lieutenant Robert Maycott.
Stainbrook said that several of the problems stemmed from glitches in the online platform itself, but acknowledged that the department could have done a better job testing the platform and communicating with residents.
"Two years have gone by since we've had an actual parking permit plan in place," he said. "The dam built up and everybody was ready to get their permits and when the dam broke the system wasn't quite ready to handle it."
Despite these early stumbles, Maycott said the department stands firm in its belief that the new program will increase efficiency in enforcing residential parking rules and strengthen neighborhood security.
Mayor Lilli Bosse gave the police department firm instructions to continue troubleshooting and assisting residents with registration and then to provide a progress report at the end of February, prior to resuming permit enforcement.
"The goal is to is to fix all these glitches and to try and make this work for everybody as best as possible, but I also don't want people to feel a tremendous amount of anxiety if there's still many things that are that are not working," said Bosse, referring to the possibility of enforcement resuming before all of the kinks in the new program are ironed out.
Maycott assured Council that citations will not start until everyone is ready and that even when they do resume the first two weeks will consist of warning citations only.
Persistent Power Outages
Bosse and her fellow councilmembers took Southern California Edison, AT&T and Spectrum to task at the meeting, which came on the heels of sustained service disruptions to many residents during recent wet weather events.
The greatest amount of frustration was directed at Southern California Edison as residents in the Trousdale Estates neighborhood have been plagued by power outages for the last year and a half.
Unfortunately, there is little the Council can do to alter the situation as SCE has a monopoly on regional power.
"It is frustrating for our residents, frustrating for us. I wish there were something else we could do," said Mirisch. "My guess is at the end of next month, it's going to be Groundhog Day."
Despite the City Council's repeated calls for SCE to take action, the situation has not improved. In fact, it's only gotten worse.
An outage during stormy weather on Jan. 12 left scores of residents in the Trousdale Estates stranded in the cold and dark with no information on when power would resume. The city stepped in to meet the gap in needs by partnering with local hotels to provide overnight stays at discounted rates.
In light of this recent incident, councilmembers expressed their displeasure at SCE Government Relations Manager Diane Forte and their intent to continue banging on SCE's door until problems are resolved.
"You're not going to wear me down. You're not going to wear any of us down," said Bosse. "I have received calls from children who are petrified because their mothers are home alone in the dark, freezing, and they are afraid. And they have every right to be afraid."
Council also addressed representatives from AT&T and Spectrum, as their services were also partially disrupted during the storms.
AT&T representative Ursula Moran said that the rain damaged some of AT&T's cables in Beverly Hills, which teams are working to replace with waterproof cables.
"We are always investing in upgrading our network to make it more resilient, especially during severe weather like we recently saw," Moran said. "However, we do apologize for this inconvenience and I want to continue to proactively communicate with the city."
The representative from Spectrum, Stephen Sawyer, Director of Government Affairs for Charter Communications, shared his personal cell phone number, 310-990-3621, and said any resident can text or call him directly if they experience future outages.
Vice Mayor Julian Gold concluded the lengthy discussion by requesting that the Council receive a monthly or bimonthly report on outages from all three vendors, so it can monitor progress in addressing these problems.