Visionary Women launched its 2023 season on Jan. 25 with an evening salon spotlighting female founders and leaders. The sold-out event, held at the Brentwood Country Club, featured a Q&A with Los Angeles-based serial entrepreneurs Candace Nelson, founder of Sprinkles and Pizzana, and Alli Webb, founder of Drybar, Squeeze, and Canopy, moderated by Julia Boorstin, CNBC business and tech correspondent and bestselling author of "When Women Lead." The excitement in the club's spacious ballroom was palpable before the panel started, as more than 240 women gathered together, many reconnecting in person for the first time since the pandemic began.
Lani Fauvre, the new chair of the board of directors for Visionary Women, took the stage first to welcome attendees and speak about the mission of the nonprofit organization, which benefits L.A.'s Downtown Women's Center, among other local and international charities empowering women.
"We can make a far greater impact on the important issues that are facing women and girls around the world together than we can individually, and that's why we're all here," Fauvre said, noting recent crisis relief sent to women in the Ukraine and Afghanistan. Redonna Carpenter-Woods, a senior vice president for event sponsor Bank of America, followed, capturing the spirit and energy in the room with her two goals for the night: "I would be brief and I would be energized and inspired by all of the women in the room. And I am energized and inspired by all of you, so welcome!"
That energetic spirit continued in the Q&A, as Boorstin shared facts and statistics about how female leadership differs from male, and Nelson and Webb shared founding stories, pitfalls, and successes with authenticity and humor.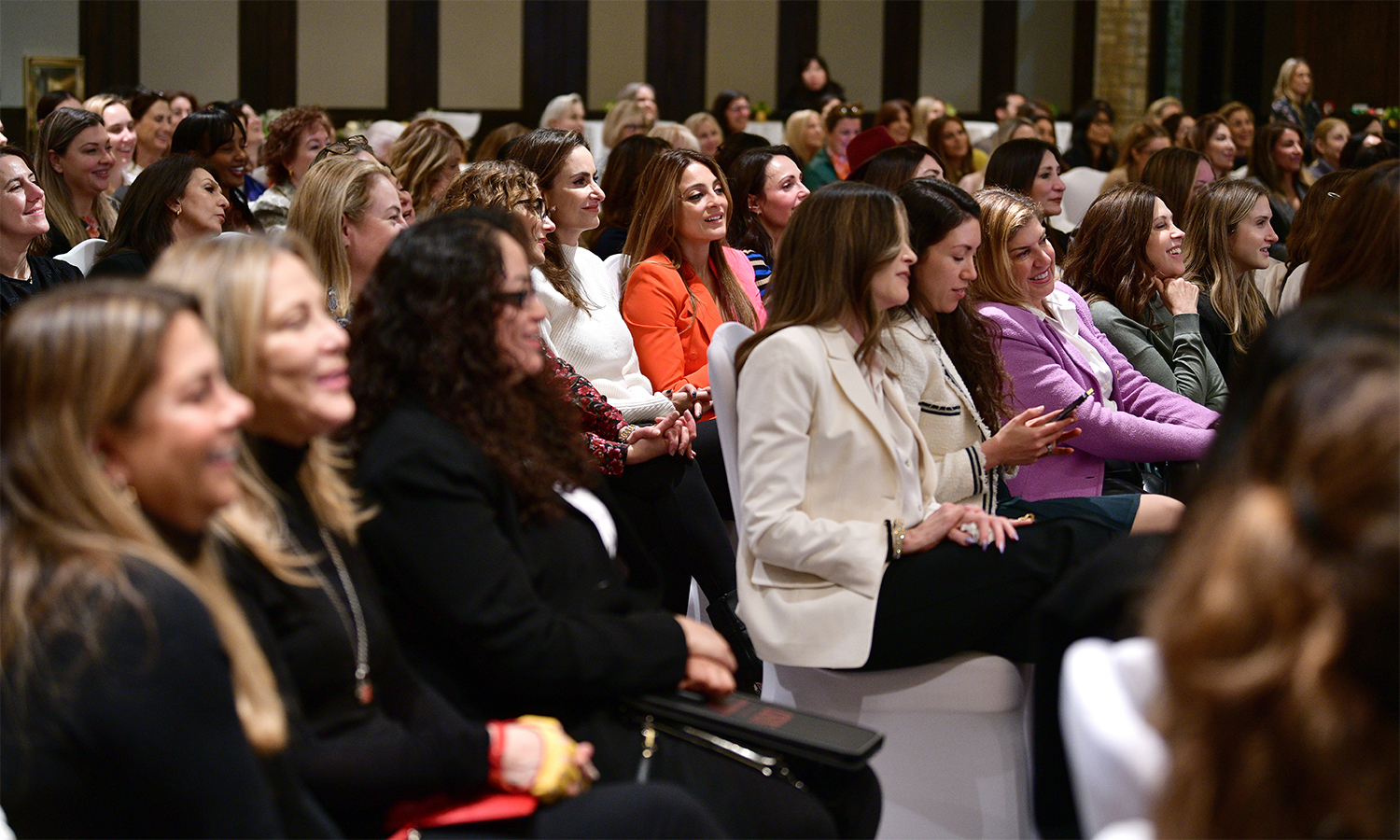 "I thought I was going to die," quipped Nelson, about the skyrocketing demand combined with a lack of staff during the early days of Sprinkles flagship store in Beverly Hills. Webb recalled would-be investors who didn't understand the Drybar concept, which started with a storefront in Brentwood. "They said, 'Will this work?" Webb said. "It worked." The panel concluded with questions from the audience, the last from Beverly Hills Mayor Lili Bosse, who co-founded Visionary Women with author and philanthropist Angella Nazarian. Movingly thanking the panelists for sharing stories that resonated with the audience, she then directed her question to Boorstin. "You wrote the book, 'When Women Lead,' and you interviewed thousands of women. I'm curious, especially as we are seeing these remarkable women, what is a common thread, if there is one, that you see among women leaders. I would love to know so we can try to find that within ourselves as well."
"There are so many, and the main thing is really breaking free from the stereotype that a leader is a white man that's dominated the narrative in the business world," Boorstin said. "But really what I think it is, is a combination of humility and confidence, and this idea about a growth mindset. This idea that if you have the humility to acknowledge what you don't know and the confidence to know you can learn, that combination is a growth mindset, and that can really enable you to do anything."
The evening was capped off by closing remarks by Visionary Women's new–and first–Executive Director, Ani Packard, in her first public appearance. Packard announced that the Visionary Women's 2023 International Women' Day Summit will be held on March 6 at the Waldorf Astoria and will honor Maria Shriver and her daughters, Katherine Schwarzenegger Pratt and Christina Schwarzenegger.