The Oscar nominations have been announced and there is as much hand wringing as celebrating. It's really a game of "you never can tell." We all understand Best Picture, the Best Acting categories, Best International Feature, and Best Animated Film. We also have our own favorites, some of which made the cut and others, in a teeth grinding sort of way, didn't. A rule of thumb, in the nominations process, with few exceptions, only Academy members in each specific division may vote on the nominations for that category. We'll discuss what was considered a surprise nomination and what was thought of as a snub, but not until the end.
What I thought would be of interest is all those categories that on one level we understand, and on a deeper level we don't. These are the so-called crafts categories and the first thing to consider when dealing with the various crafts is how they help define the story and/or characters in the film.
Cinematography: It's the camera. Point and shoot? Not quite so simple. The cinematographer or director of photography (DP) is an arm of the director. The director will often say what he's after in a scene, what look he's going for, or how he wants it shot. But it's usually the DP who is the guiding force, knowing how to achieve what the director wants or suggesting an alternative approach that may actually be better. Cinematography encompasses the lighting, framing, focus (wide or closeup) and composition of the shot. It's not just the placement of the camera, but how that placement helps define the action and tell the story. One of the best historical examples I can think of is the shot of Lawrence of Arabia (Peter O'Toole) appearing as a spec on a horizon of infinite sand dunes coming closer and closer into focus. That one shot tells you everything you need to know about how that character views himself and how that story will be told going forward. David Lean, the director, may have told F.A. Young, the cinematographer, what he wanted to see but it was Young, playing with light, shadow, and reflection who executed it. A great cinematographer leaves an indelible mark, improving poor material or further heightening great work.
Production Design: Also known as the Art Director, sharing the stage with the Set Decorator, they establish the overall look of the film. They define where the film is in terms of time, location, and even mindset. A good example from this year's films, sadly not nominated in this category, is "Living." First you see archival footage of London circa 1954 setting the time and locale. The train stations and tea houses are period perfect, but it is the interior office space, a dark wooden warren of small cramped cubby holes with paperwork piled practically to the ceiling that helps explain who Mr. Williams and his employees are, what the time period was like, and most importantly, highlighting the hierarchy within the job as illustrated by desk placement in the office. The mindset has been established, now comes further character definition through Costume Design along with Hairstyling and Makeup.
Costume Design: Costume designers belong to the Art Directors Guild, and, along with the Art Director, they work to establish character and enhance the overall look of the film. Working with the director, the costume designer helps come up with the concept of the characters through dress – who they are, where they've come from, where they're going, boundaries in terms of class or education, self-confidence or lack thereof. One of my favorite small films this year was "Mrs. Harris Goes to Paris." Not only did costume designer Jenny Beavan get to recreate Dior gowns of the late 1950s, more importantly she established character and class with the way she costumed Mrs. Harris transformed from drab cleaning lady to confident woman, no longer a wallflower. Costume design in film is truly a case where clothes do make the man, or rather the character.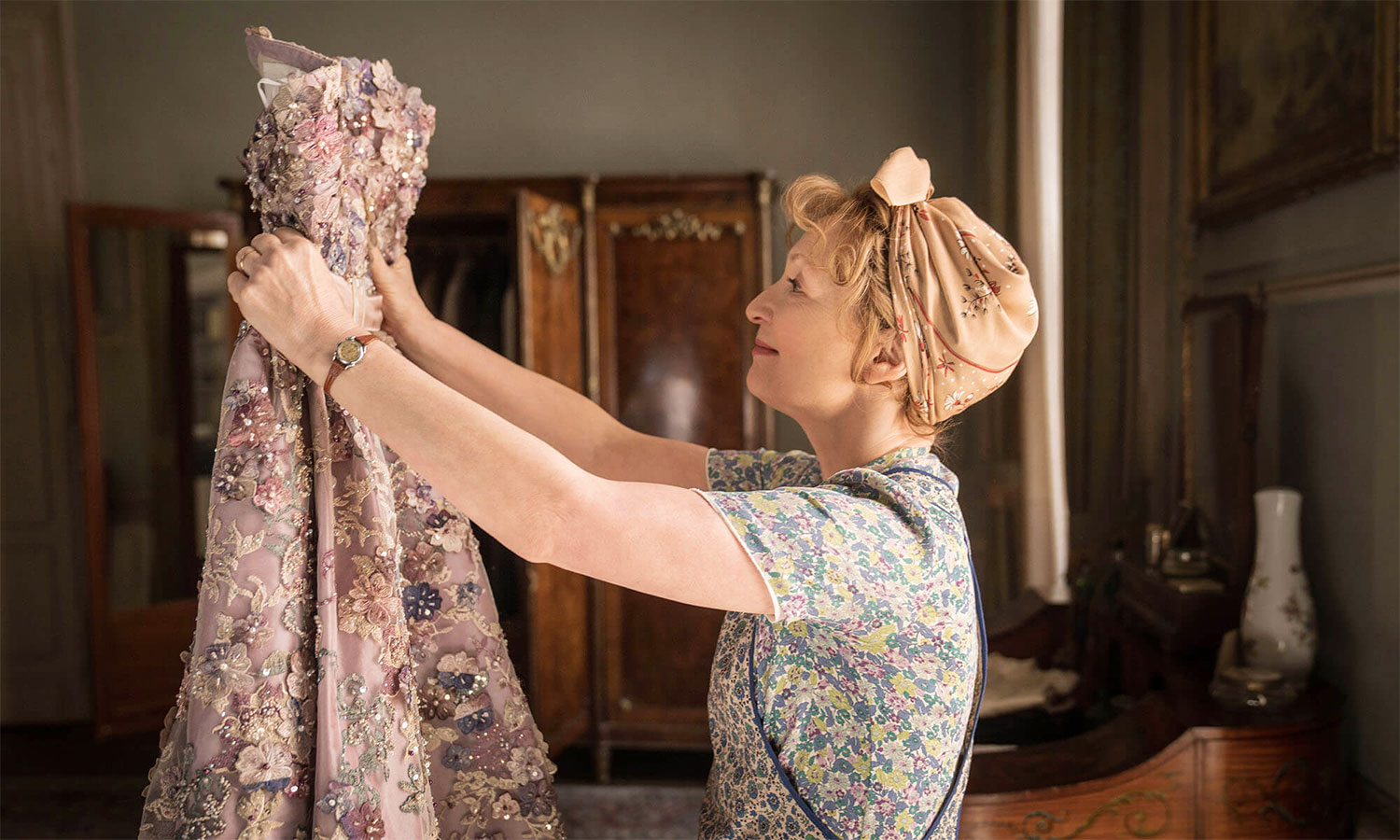 Documentary Category in general. Run by an opaque committee, no one is sure how they come up with their choices. I was certainly disappointed that "Viva Maestro" and "Turn Every Page," films that inspired and enthralled, did not appear on any lists. Maybe I'm missing something, but I'm not sure what.
In Cinematography, I must confess that I have not seen "Bardo, False Chronicle of a Handful of Truths," but I did see "Empire of Light." Roger Deakins' work was good, but it's sort of like the MVP rarely if ever comes from a bad team. A better choice might have been Ben Davis for his stunning and evocative photography of Ireland in "The Banshees of Inisherin."
I was very disappointed that Paul Dano ("The Fabelmans") was overlooked for his performance as the father. He's so good you can't imagine that he's acting. His character subtly and thoroughly underpinned the movie; the perfect counterpoint to Michelle Williams' self-involved mother. While I'm at it, it's too bad there wasn't room for Seth Rogen to be recognized as the catalyst in the parents' breakup. Long appreciated for his comedy, he wasn't just the comic foil but instead was a smiling, malevolent presence in that hearth and home. Again, like Dano, you didn't see him acting.
There were other surprise nominations, notably Paul Mescal in "Aftersun" for Best Actor; Brian Tyree Henry for Best Supporting Actor; Ana de Armas in "Blonde" and after a stunning social media and email campaign, Andrea Riseborough in "To Leslie," neither of which I've seen. But no nomination for Viola Davis? Really? And I'm extremely perplexed by the love fest given to "Triangle of Sadness." Best Picture? Hardly.
At the end of the day, and that day will come on March 12 when the ceremony is televised, it's all opinion, whether it's yours, mine, or theirs. I'll stay tuned to watch and I bet you will too.