After a whirlwind week, LA Art Week has come to a close. It was exhilarating seeing all the incredible art, from those both established and new to the scene. This year, women artists, gallerists, and founders made a particular splash. To wrap up, I wanted to spotlight some of my favorite shows, exhibits, and events–run by and featuring, of course, women.
Studio Tours
Emma Webster
Emma Webster is one of the most exciting new artists in LA. She moved to LA in 2018 after getting her MFA from Yale and is rethinking the tradition of landscape painting, by bringing in the use of virtual reality. In our studio visit, she demonstrated how she models and sculpts still-life references on a computer to create landscape dioramas, and translates the scenes into panoramic oil paintings. Emma Webster's upcoming solo show at Perrotin Tokyo opens next month, and locals can experience her work at Jeffery Deitch's Los Angeles gallery this September.
Helen Pashgian
We had a wonderful and inspiring visit at Helen Pashgian's Pasadena studio, which was led by the art world's favorite architect Kulapat Yantrasat.
Helen is one of the founding members of the California Light and Space movement in the 1960s, which included other renowned artists such as James Turrell and Robert Irwin. One of Helen's signatures is creating columns, spheres, and discs that create depth and form using light. The way she combines sculpture and light is truly mesmerizing, and anyone who gets the chance should definitely go see her iconic works in person.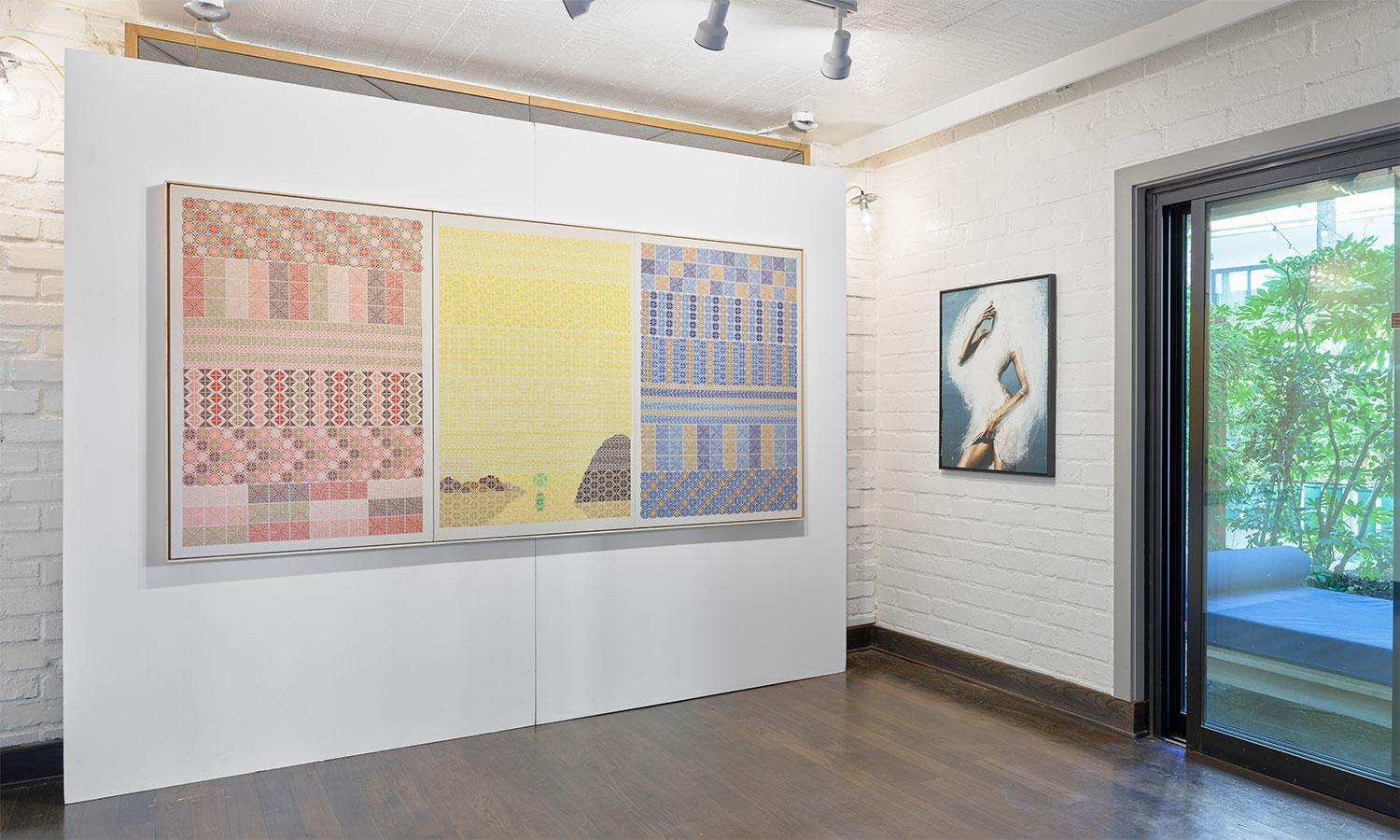 Fair Booths
Anat Egbi at Felix Art Fair
Felix Art Fair Los Angeles-based gallerist Anat Ebgi always makes creative use of her poolside cabana room at the Hollywood Roosevelt Hotel. I love the way Anat utilizes all available spaces. Everywhere you looked, the gallery had installed a work of art. This year, they turned heads with a painting by Caleb Hahne Quintana displayed in a shower, a gorgeous Greg Ito cityscape suspended in front of a mirror, and a vibrant multi-panel embroidery by Jordan Nassar across the room. Nothing was off limits–Anat hung several works outdoors on the patio including paintings by Alec Egan, Nigel Howlett, and a surreal landscape by Jen Hitchings which adorned a palm tree.
Sow & Tailor at Frieze LA
Not only is Sow & Tailor one of the most exciting galleries to pop up in LA over the past couple of years, but their booth at Frieze LA was, in my opinion, one of the best this year. Founded in Los Angeles in 2021 by Karen Galloway, Sow & Tailor supports an inclusive, diverse, and impressive program that champions multi-generational talent. At Frieze, they presented the work of a young and ambitious artist named Veronica Fernandez, who explored her personal hardships in deeply imaginative paintings and sculptures, and had her solo debut, "When You Hold Onto My Spirit, Will You Let Your Spirit Grow," last year.
In a little over a year, Sow & Tailor has managed to curate numerous exhibitions not only for local audiences, but also globally. I have no doubt that Karen and the gallery will continue to have a positive impact on the art world for decades to come.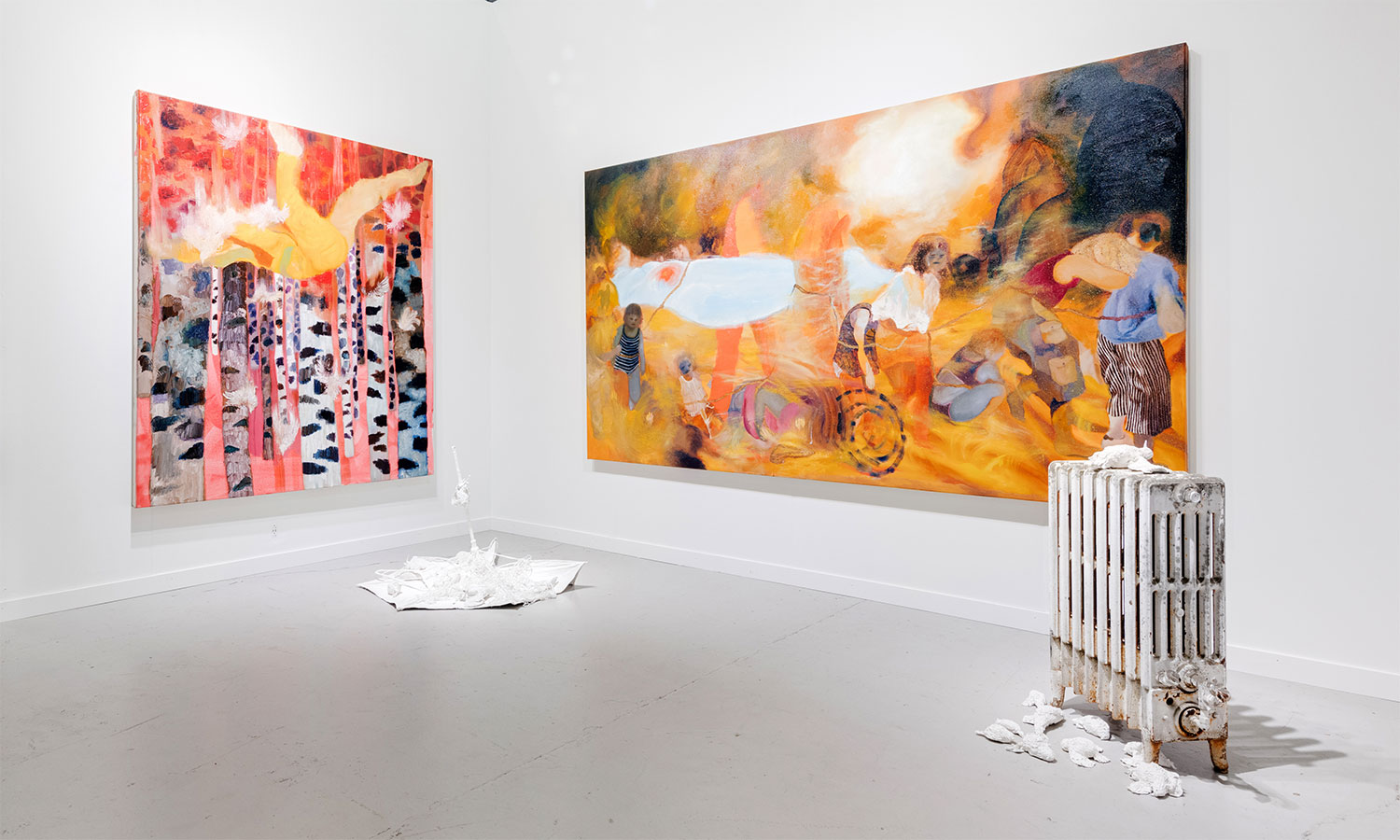 Galleries
Night Gallery
Night Gallery is one of my favorite galleries. Davida Nemeroff, who founded the gallery, always puts together diverse and exciting exhibition programs that reflect the energy of LA's art scene. They continuously show some of the most exciting and promising artists working today.
I especially love Han Bing's work, who has an exhibition up now at Night Gallery alongside Hayley Barker, Carla Edwards, and Shannon Cartier Lucy. The gallery also opened a newly expanded space in 2022, which has allowed them to show more installations and sculpture. The locations are across the street from one another, so you can see all the exhibitions without getting in the car–a real novelty in LA.
Make Room
Make Room is another incredible gallery. Founded by Emilia Yin, the gallery focuses on women, emerging artists, and artists of color. They're exhibiting some of the most exciting artists and serve as an incubator for young talent.
Currently, there are two incredible exhibits on display to inaugurate Make Room's new location in Hollywood. One is "In Search of Gold Mountain (Gum San)," a captivating series of paintings by the talented artist Yesiyu Zhao. This exhibition blends classical Chinese art and modern surrealism to delve into themes of identity, migration, and the pursuit of freedom, drawing inspiration from both the 16th-century novel "Journey to the West" and the California Gold Rush.
Artist Yoab Vera's new body of work is a series of "haptic-contemplative" paintings that explore the relationship between texture, color, time, and space. His work is influenced by his nomadic studio practice, training as an architect, and exposure to post-minimal, provisional painting. The paintings reference boleros, a type of romantic ballad, and aim to trigger a contemplative mood that allows tides of memory to wash over consciousness.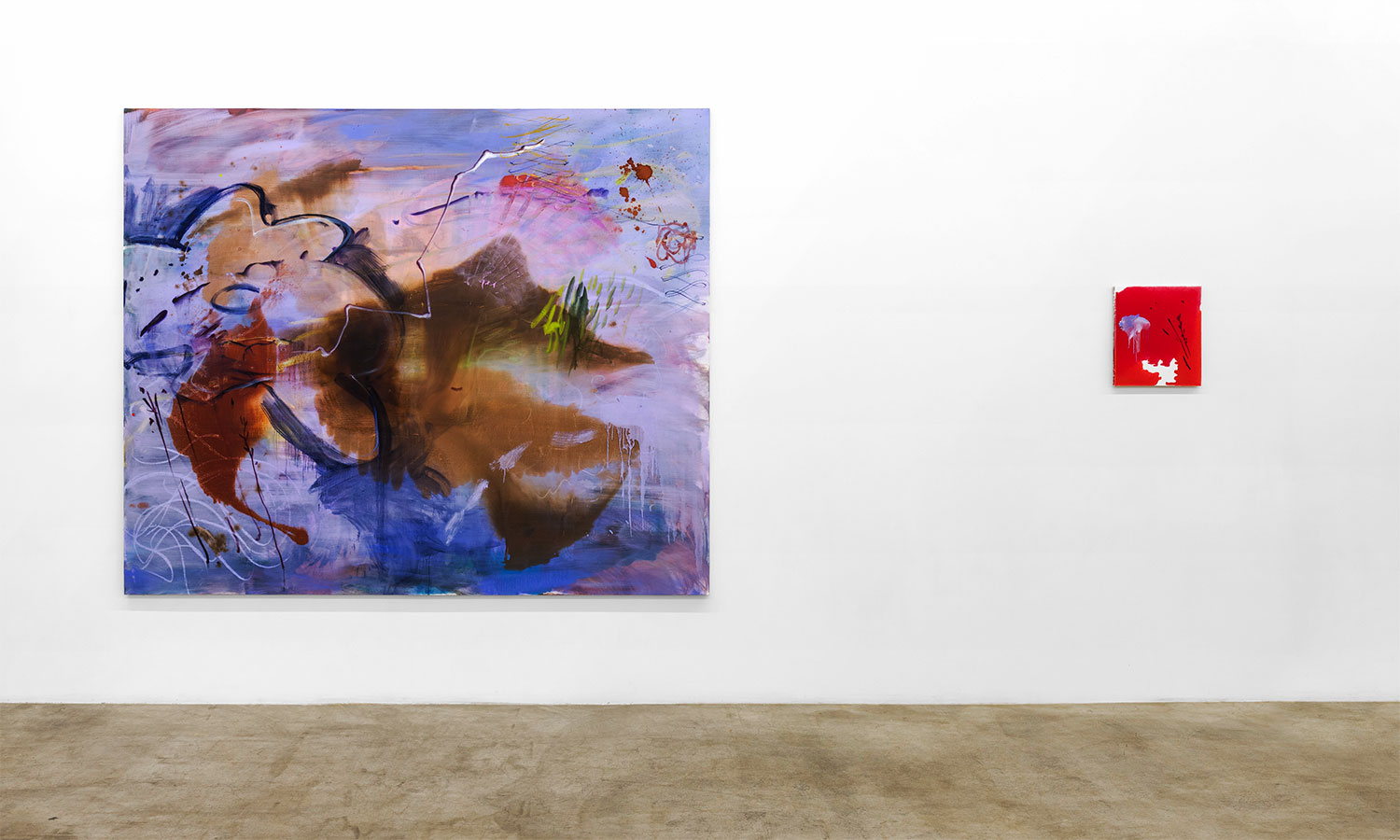 Château Shatto
Downtown LA has a thriving creative scene, and Château Shatto is at its heart. The gallery was founded in 2014 by Olivia Barrett and dedicates itself to ambitious exhibitions that consider both the physical and non-physical space. I love the hands-on way the gallery works with artists to realize projects outside of the gallery space. Château Shatto's scope is truly global: along with their year-round programs in Los Angeles, they participate in art fairs and collaborative exhibition formats around the world.
In addition to Château Shatto's program of represented artists, which includes Aria Dean, Zeinab Saleh, Emma McIntyre, the Estate of Jean Baudrillard, Jonny Negron, and Van Hanos – the gallery also stages historical exhibitions to showcase how past practices and ways of thinking have influenced present-day artists.
Last but not least, a very special dinner.
GYOPO
On the last Friday of LA Art Week, we celebrated a night of artistic and cultural connection at Kodo, a sleek and contemporary Japanese restaurant in LA's Arts District, for GYOPO, a nonprofit arts organization. The dinner, which I had the honor of co-hosting with GYOPO board members Christine Kim and Ellie Lee, aimed to build community and empowerment for Asian Americans in the art world. GYOPO is an amazing collective of Korean artists and cultural producers that provides free year-round cultural programs for a range of audiences. I would highly recommend checking out one of their many excellent programs.
Agnes Lew is East West Bank's Head of Private Banking, resident art aficionado, and self-described "concierge" for all things artsy and fun.