Social turmoil roiling Israel because of controversial judicial reform is causing angst among Jewish Federation of Greater Los Angeles leadership.
"I think the thing most American Jews do not realize is the depth of this separation, the depth of this discord, how torn apart Israel is over this issue really is more than political in that it is deeply existential about what it means to be a Jew, about what it means to be an Israeli, about what it means to be a Zionist," Rabbi Noah Farkas, president and CEO of the Jewish Federation of Greater Los Angeles, said in an interview after returning home from a two-day trip to Israel with other Federation leadership. "It really has uncovered some fault lines in the Israeli community that need to be addressed."
Those on the Federation mission, held in Jerusalem from March 14-16, included Farkas; Orna Wolens, chair of the board at the LA Federation; and approximately 20 Jewish Federation leaders from Boston, Chicago, Southern Florida, Denver, Washington D.C., and San Francisco. 
"There was a lot of questioning about what it means to be an Israeli, a Zionist, a Jew–what it means to be a democracy. There were a lot of questions," Wolens shared. "With that being said, as American Jews, we always tread lightly, but this is a moment where we felt we had to go and express our concerns."
Jewish Federations of North America, an umbrella organization for 150 federations, organized the mission, during which Farkas, Wolens and others met with protestors, business leaders, civic leaders and scholars to discuss the highly polarizing judicial reform being proposed in Israel, one which has prompted protests across the country. 
"We are part of a global Jewish community and what's happening in Israel is really challenging and troubling, no matter what your political views are," Farkas told the Courier.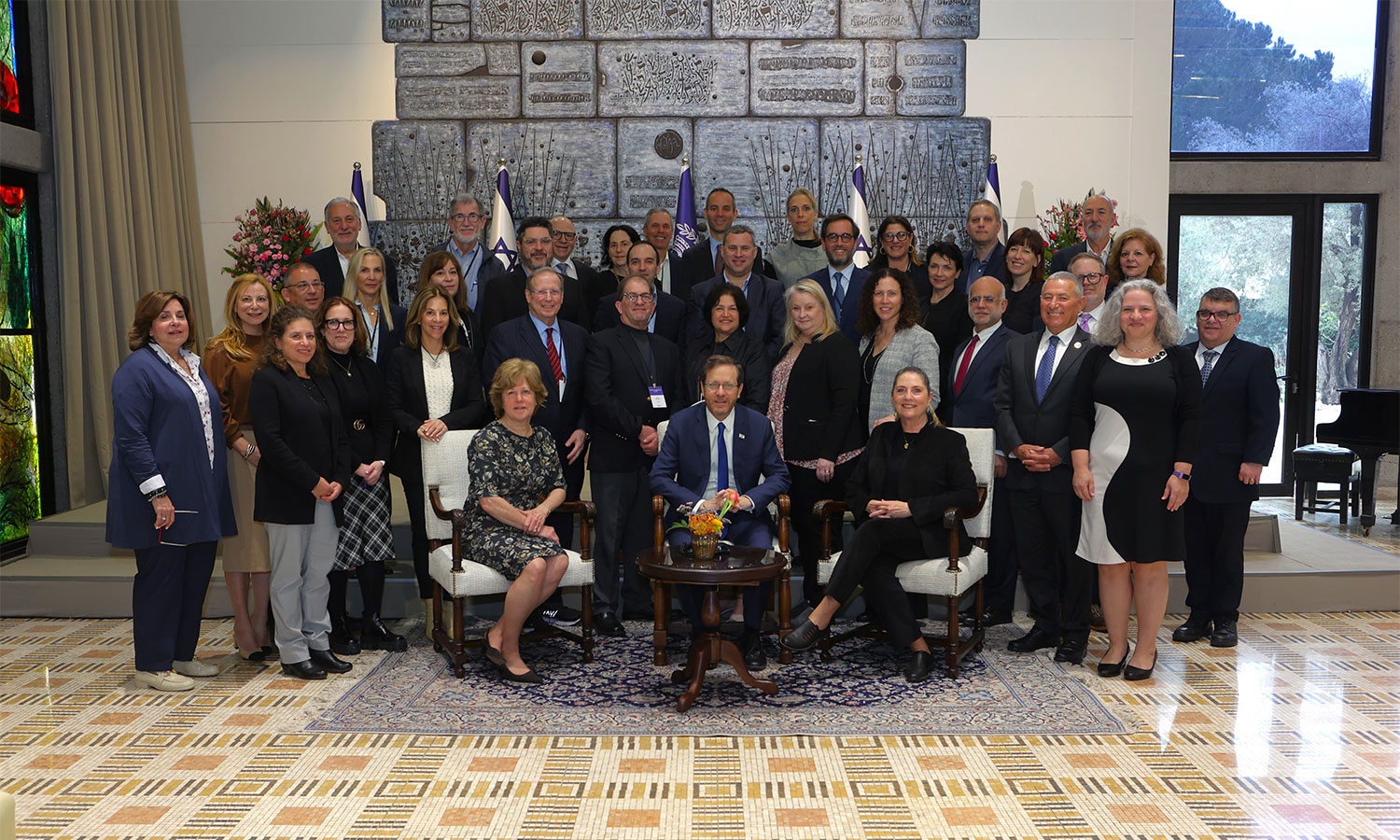 Mass street protests in Tel Aviv and other cities have been taking place since early-2023, galvanizing hundreds of thousands of people from all sectors of Israeli society, including the religious, Modern Orthodox, women, Arabs and the LGBT community. The unprecedented display of opposition is calling out the government of recently elected Israeli Prime Minister Benjamin Netanyahu. 
Netanyahu's far-right ministers have proposed plans to reform Israel's judiciary. The effect would, essentially, limit the power of the country's Supreme Court while giving members of the Israeli Knesset–Israel's version of parliament–the power to appoint judges and overturn court decisions, thereby eliminating checks and balances between the legislative and judicial branches of the government. 
With emotions running high, Farkas characterized the demonstrations as evidence of a healthy and vibrant democracy. Protestors, he said, have been waving Israeli flags instead of burning them, even selling flags to pay for their organizing efforts. 
Critics of the plan have said the current reform proposal goes too far. Many have embraced a compromise proposal put forth by Israeli President Isaac Herzog, but events inside of Israel are evolving rapidly.
Farkas declined to share what version of compromise the Federation supports, likening the role the Federation plays to a bridge-builder. 
"We went to advocate for compromise," he said. "What happens in Israel matters to the American-Jewish community."
His visit to Israel was a whirlwind of activity. 
"I was literally there on the ground for a day," Farkas said, describing meetings with top-level Israeli officials, the country's president and civil society activists. 
"The purpose of the mission was to show that Diaspora Jewry cares about Israel, express our concerns about the ramifications of the judicial reform process and to advocate for compromise," Wolens said.
Asked if they tried meeting with Netanyahu during their brief visit, "I'm not going to speak to that," Farkas said. "We tried meeting with as many people as we could."
Having returned from the trip, the Federation leadership is now attempting to inform the community about events in Israel. This effort includes organizing a three-part webinar series. The first discussion was held March 22, featuring two of Israel's leading tech titans and social activists.
"The whole purpose of these webinars is to teach people, connect them to what's happening in Israel on all sides of the issue," Farkas said. "We just think LA Jews, the LA Jewish community, and I suppose the Angeleno community writ large, before they make assumptions about what's happening, they should hear from people directly."
Rabbi Michal Morris Camille is a "sabra"–a Jewish person born in Israel–and she's distraught over what's happening there.
"This isn't about partisanship," she said. "This is about the future of Israel's
democracy."