The Beverly Hills City Council took up a varied agenda at its Aug. 1 meeting, including the upcoming League of Cities Annual Conference, a proposed Day of Wellness and more.
Councilmember John Mirisch was designated as the city's voting delegate to the 2023 League of California Cities Annual Conference. Councilmember Sharona Nazarian was named primary alternate voting delegate and Municipal Affairs Program Manager Cynthia Owens was named the secondary alternate voting delegate to represent the city at the annual conference, which is being held Sept. 20-22 in Sacramento.
Designating delegates allows the city to vote on resolutions that establish policies for the upcoming year.
The council also expressed support for the upcoming "Beverly Hills Day of Wellness," a new event that will bring health and wellness practitioners to Roxbury Park to provide complimentary sessions to the public at a time when community mental health needs are front and center.
"This event stands as a testament to the city's unwavering commitment to fostering a healthy
mind and spirit," Human Relations Commission Chair Noelle Freeman said in a statement. "Whether you seek to enrich your own mental health journey, or want to learn the impacts that stress has on our bodies with chair yoga, experience the therapeutic joy of playing with puppies, or discover the tranquility of meditation, this day welcomes you with open arms."
The event is scheduled to take place Sept. 10 from 10 a.m.-3 p.m., at the Roxbury Park Community Center. The gathering will be open to people of all ages and feature programming in the park's community center rooms and patio as well as the grass area near picnic tables.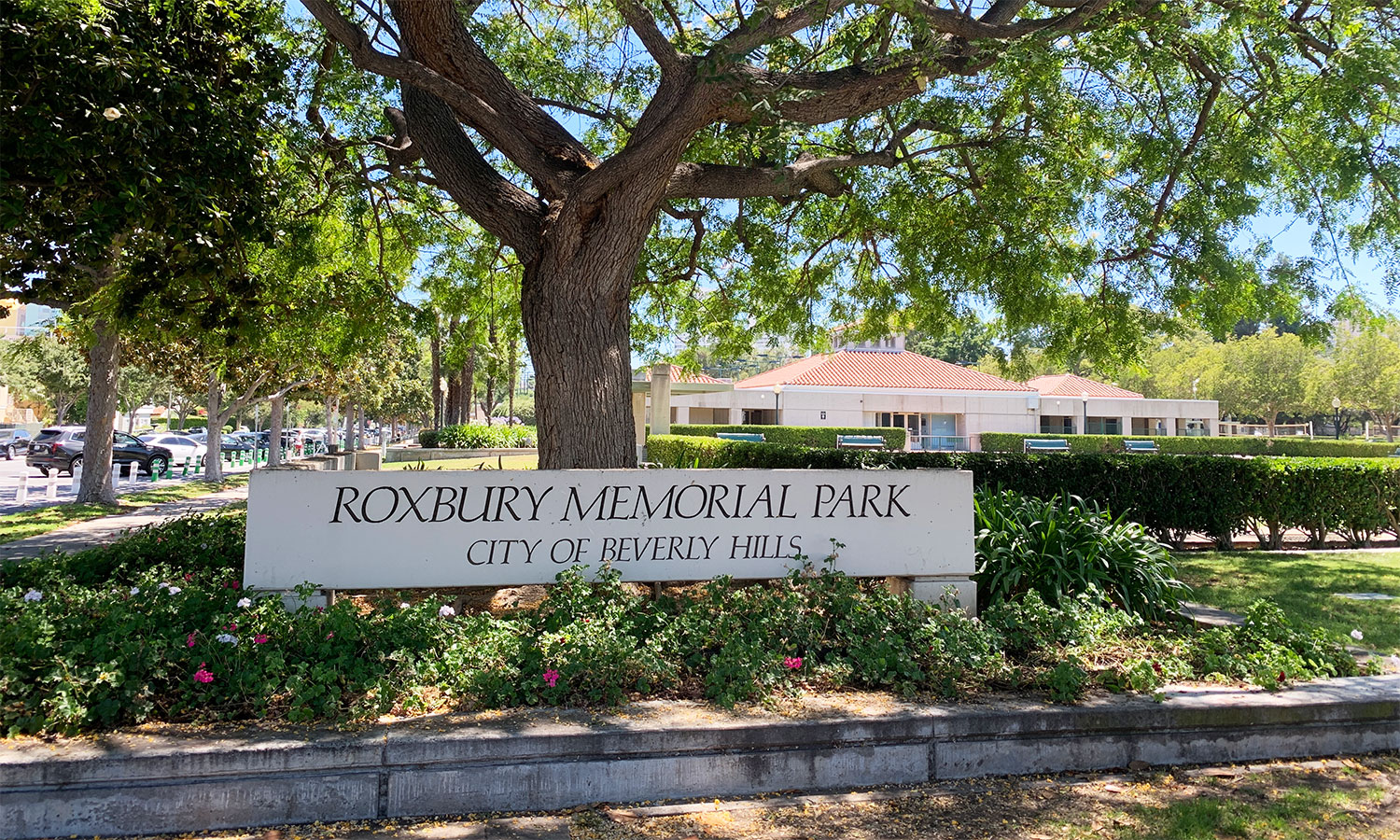 Day of Wellness is a collaboration between the Human Relations, Health and Safety and Recreation and Parks commissions. In May, Councilmember Lili Bosse and Vice Mayor Lester Friedman, serving as liaisons on the Beverly Hills City Council/ Human Relations Commission Committee, signaled support for the event.
The proposed activities for the day include a drum circle, hypnosis, tai chi, yoga, Pilates, sound baths and discussions examining teen mental health issues and social media safety. Additional programming will include a dream catcher station and therapeutic coloring. Also, information booths will be displayed by Our House Grief Support Center and Maple Counseling, among other organizations.
Vice Mayor Lester Friedman was particularly interested in programming focused on social media safety for kids.
"I think children have been subjected to things on social media that need to be highlighted," the vice mayor said. "I think we all have seen mental health issues in our community, and I think this is a great way to introduce solutions–or possible solutions–to those problems."
Recreation Services Manager Chris Paulson said the city was preparing a robust marketing plan that will include press releases, advertisements in print and online, social media outreach and spotlights in various city newsletters. The city plans to work with Roxbury Park staff, where there's already extensive senior programming, to publicize the September event, Paulson said.
Stephanie Harris, director of community services for the city, said they're preparing to accommodate a couple hundred people throughout the day. Meanwhile, the anticipated fiscal impact, according to a city report, is no more than $5,000 for special event needs such as printing, permits and supplies, along with the use of Community Services department budgeted-staff time.
As members of the Council provided their feedback, Bosse said she expects it will be an "extraordinary day for our community"—support that was echoed by her colleagues on the council.
Additional items included Councilmember Sharona Nazarian's recent meeting with Yousef Ahmed, deputy chief of missions from the embassy of the Kingdom of Bahrain. The two discussed marking the upcoming three-year anniversary of the Abraham Accords, which, signed during the Trump administration in Sept. 2020, normalized relations between Israel and several Middle East countries, including Bahrain.
While nothing has been finalized, Nazarian said, "I suggest we as a city celebrate that union."
Mayor Dr. Julian Gold also met with the Bahraini official. The two explored Beverly Hills and Bahrain identifying areas of useful cooperation and potentially entering a Memorandum of Understanding, a formal partnership between two parties. Currently, Beverly Hills and Israel enjoy such a partnership.
"At this point I'm inclined to wait for him to respond," Gold said, referring to the Bahraini representative.