On Aug. 27, Beverly Hills Police Department (BHPD) officers arrested three suspects in connection with the theft of two pairs of sunglasses, valued at approximately $2,000, from a store on the 400 block of N. Rodeo Drive.
The incident occurred around 5:45 p.m., according to BHPD Lt. Reginald Evans, the department's public information officer.
According to Evans, three individuals entered a store, where two of them stole two pairs of sunglasses. The third individual attempted to steal a third pair of sunglasses.
The suspects, in what BHPD described as a "grand theft investigation," were detained and ultimately arrested during a traffic stop. The sunglasses were eventually recovered and returned to the location, Evans said.
Police activity affected traffic around N. Santa Monica Boulevard and Bedford Drive.
BHPD identified the three suspects as Aleksanyan Harutyun, 39, a male from Mission Hills, CA who is being charged with grand theft; Karen Kirakosyan, 29, a male from Glendale, CA who's being charged with attempted grand theft; and Rafik Melkonyan, 34, a male from Glendale, CA who's being charged with grand theft.
According to the California Penal Code, grand theft occurs when anyone steals property or services worth more than $950.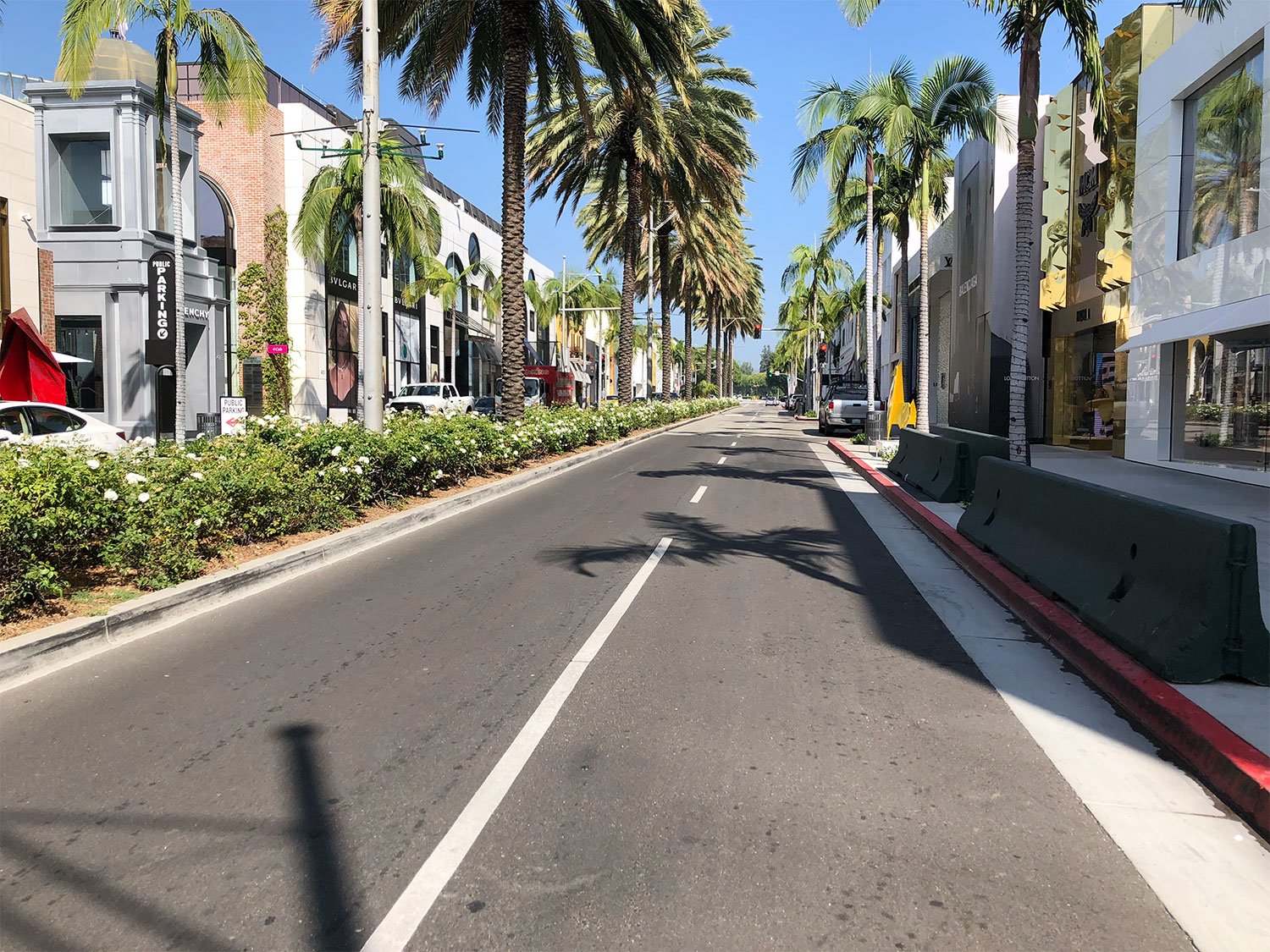 The incident occurred as the Beverly Hills community as well as those in surrounding cities are concerned about the apparent rise in organized retail theft at neighborhood shopping centers.
The BHPD uses several resources to prevent and address incidents of retail theft, including its Real Time Watch Center, which employs drones and automated license plate readers, among other tools, to enhance its surveillance capabilities.
The incident on Rodeo Drive was one of at least two robbery situations that resulted in police activity over recent days. A robbery situation resulting in police activity occurred on the evening of Aug. 30. The incident involved three masked individuals entering a retail business and selecting various clothing items prior to exiting without paying for the items.
According to BHPD, a confrontation with loss prevention occurred prior to police being notified. After police officers arrived, two suspects were quickly taken into custody following the commercial robbery. A third suspect fled and attempted to evade officers by hiding. A containment was quickly established on the 9600 block of Wilshire Boulevard.
The search for the third suspect caused street closures, which impeded traffic for drivers attempting to turn off Wilshire Boulevard and onto residential streets. 
After a systematic search, the suspect was taken into custody. In addition to BHPD resources, the Los Angeles Sheriff's Department and the Los Angeles Police Department assisted during the incident as well.   
The three arrested suspects were all juvenile males. Two of the perpetrators are 15 years of age. One is 17 years old.