Cultural Heritage Commissioner Craig Corman has declared his run for the 2024 City Council election, becoming the latest candidate to vie for one of two open seats. 
Corman is a lawyer by trade and served three terms on the Planning Commission. He believes his legal expertise, extensive civic experience and deep connection to the city of Beverly Hills will set him apart from other candidates. 
"I've lived almost all my life here, I love the city, and I want to help take care of the people who live here and work here and play here and shop here," Corman told the Courier. "I love seeing the city thrive and I'd like to help it continue to do so."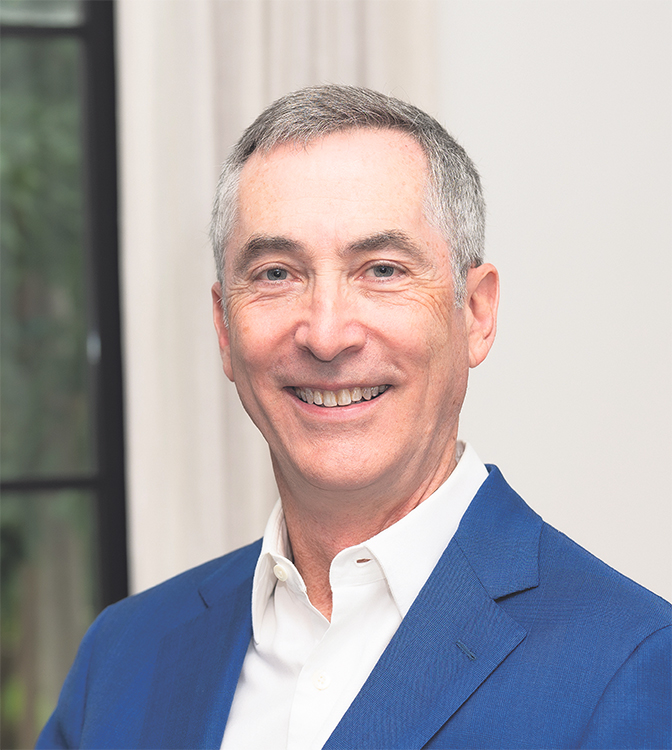 Corman hopes that his decade-plus of experience as a commissioner will instill confidence in voters.
"Planning Commission, more than the other commissions, has to make a lot of substantive decisions that can be controversial," he told the Courier. "I think my record on the Planning Commission shows that I listened to all sides and I try to make informed decisions."
One key lesson Corman learned on the Planning Commission was the importance of taking the time to address points raised by public commenters—even if he disagreed with them—in order to ensure everyone felt heard. This is a skill Corman intends to bring with him to council, he said.
If elected, maintaining and elevating the city's top-notch public safety would be Corman's number one priority. 
"We have a world-class police department, but we need to do more to keep our community safe  and protect our businesses," said Corman in his campaign announcement. "The best way to prevent crime is to make sure everyone knows that if they come to our city and commit crimes, they will be caught and punished."
Corman advocates for recruiting more sworn officers, minimizing administrative duties of patrol officers to maximize the time they spend in the field, deploying more patrol cars and private security vehicles, amplifying the city's camera surveillance system and utilizing AI to monitor live camera feeds. 
Corman would also like to push the District Attorney's Office to allow Beverly Hills to hire a local prosecuting attorney in order to file charges that the D.A. declines to. Corman said such an attorney could enable the city to more effectively deter repeat offenders by filing misdemeanor charges for offenses like shoplifting or trespassing.
Beyond public safety, Corman's priorities include engaging with the community to plan for future housing growth mandated by Sacramento, strengthening infrastructure and environmental sustainability, improving government efficiency and supporting local schools.
He is the son of two Beverly Hills High School alumni and a member of the BHHS Class of 1977. He earned his B.A. from Stanford University and his J.D. from the University of Michigan Law School.
Corman worked first for prominent local trial attorney Marshall Grossman and later at O'Melveny & Myers, where he focused on entertainment litigation. 
"I think my legal training and experience helps me spot legal and factual issues that others may not," he told the Courier. "In that sense, I think I can help the council reach more informed and hopefully better decisions."
Corman and his wife Karen raised their son and daughter in Beverly Hills. Craig managed and coached his children's baseball and softball teams for six years in Beverly Hills Little League and has been a member of the Rotary Club of Beverly Hills since 2016. 
"I love Beverly Hills, and it's been a privilege to grow up here and see my own children grow up  here, too," he said in his campaign announcement. "Now, I want to use my knowledge of the city, legal skills and public service experience to help take care of my fellow residents."