Sébastien Marnier's outstanding feature "The Origin of Evil," co-written with Fanny Burdino, will keep you guessing and riveted to the screen as its slow-motioned lava flow mesmerizes you, drawing you closer and closer to the magma of its inner core. It's not that you don't see some of the twists, or even all of the twists coming, it's just that with every twist there's a moment that sends you in a different direction making you question what it was you just experienced and wondering if somehow you'd gotten it wrong.
There is so little I can actually reveal without spoiling some of the fun, because it is fun in a chilling way. The lynchpin of this diabolical story is a young woman who works at an anchovy packaging plant. Is it ironically fitting that her specific job is to place the sliced olives on the finished product before the tin is sealed? Think of it as the cherry on top except this sundae is smelly, tedious and repetitive. It's no wonder that she longs for a better life than what she has, the one that just seems to be headed down an execrable slide toward oblivion.
Her longing for connection is reflected both in her relationship with her girlfriend, an inmate at the local prison, and her dependence on her landlady from whom she rents a room. But such small pleasures are fleeting. Her girlfriend has a tendency toward hostility and our "heroine" steps around the cause and effect of this love affair. The yardbird is there because she threw over her previous amour; threw over as in a balcony, and her anger management skills have not gotten much better. The tension is palpable and the rewards seem minimal, at least from our point of view. And the landlady? Despite their obvious closeness, our protagonist has been given the boot with essentially no notice. The landlady's estranged daughter has lost her job in a neighboring town and despite their mutual antipathy she wants her room back. Blood is thicker than water, or at least it's thicker than the attachment she feels toward her renter and out she goes, rolling suitcase trailing behind her. Respite, no matter how temporary, is at the apartment of a very reluctant friend. Charm is her secret weapon and she has a small network of previous associates who have a hard time saying no despite prior experience.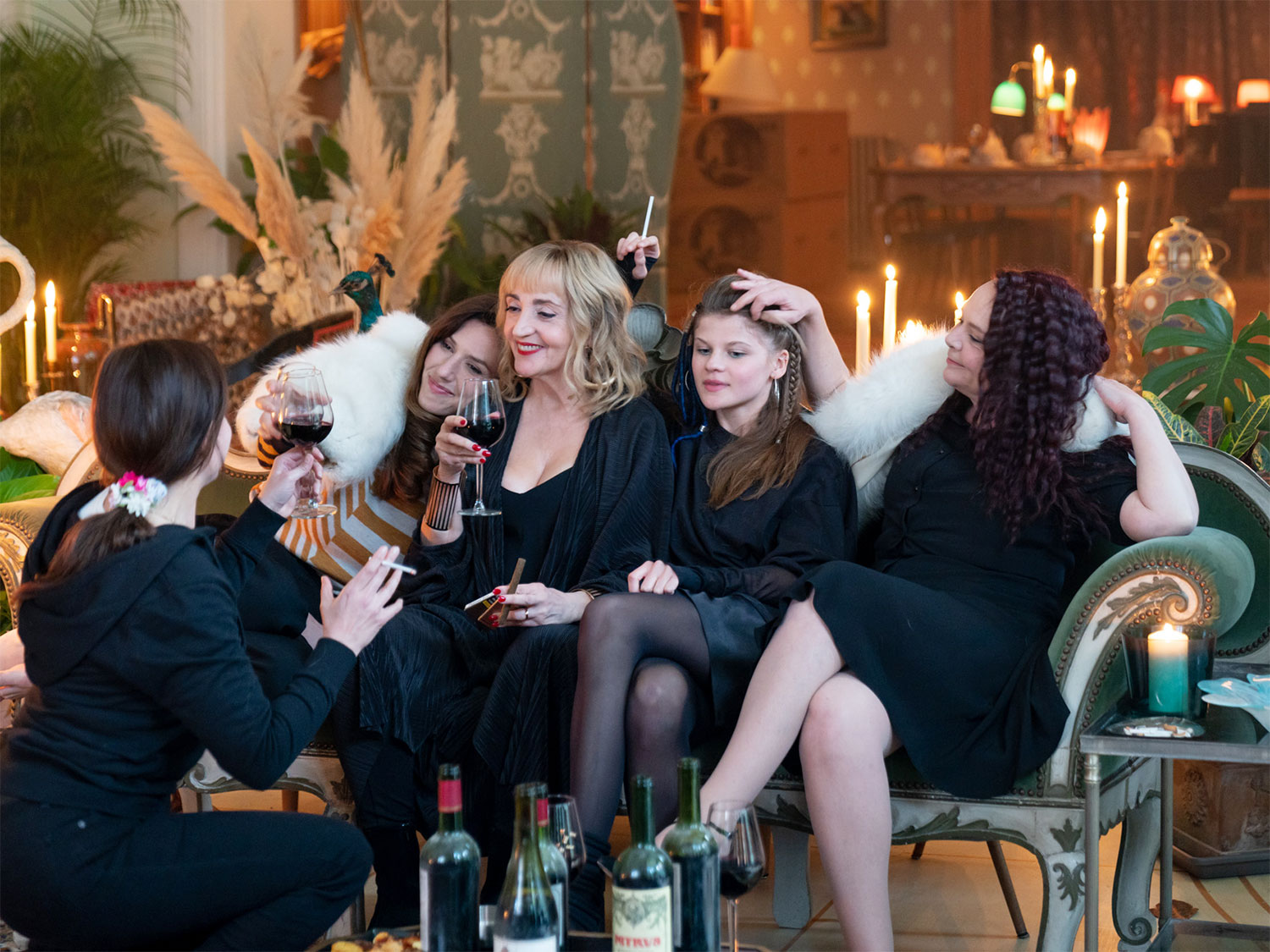 The sympathy she engenders has not led to the deep ties she so clearly needs and wants, but that will soon change when she enters the magnetic sphere of the wealthy and highly dysfunctional Dumontet family. And that is where I must end all further story points, instead focusing on the elements that make this thriller so effective.
For story, Marnier and Burdino have channeled the great noir thriller novelist Patricia Highsmith known for her mean streak, whose specialty was a deep dive into the off-kilter psyches of her characters, both the hunters and the prey. For direction, Marnier has created an homage to Hitchcock highlighting the black comedy elements found within the threatening situations faced and created by our pretty little anchovy packer.
The cinematographer, Romain Carcanade, varies his color palette according to situation and location. The packing plant is bleak and dreary; you can smell the fish aromas that she tries so hard to wash away. The streets traversed by our protagonist are dark and ominous, highlighting the differences between the living conditions of the laborers in the working-class neighborhoods of Hyères, a Mediterranean city so near and yet so far from the Riviera of St. Tropez and Cannes, and the bright colors of the yachts, beaches and villas of Porquerolles, the wealthy island a short ferry ride away and home to the Dumontet family that figures so importantly in this story. The underlying score underpins the ever-present tension.
But wealthy or poor, no one is content. As one character exclaims, "Family is a poison in your blood." Everyone is in a prison either created by society or by oneself. And family is everything.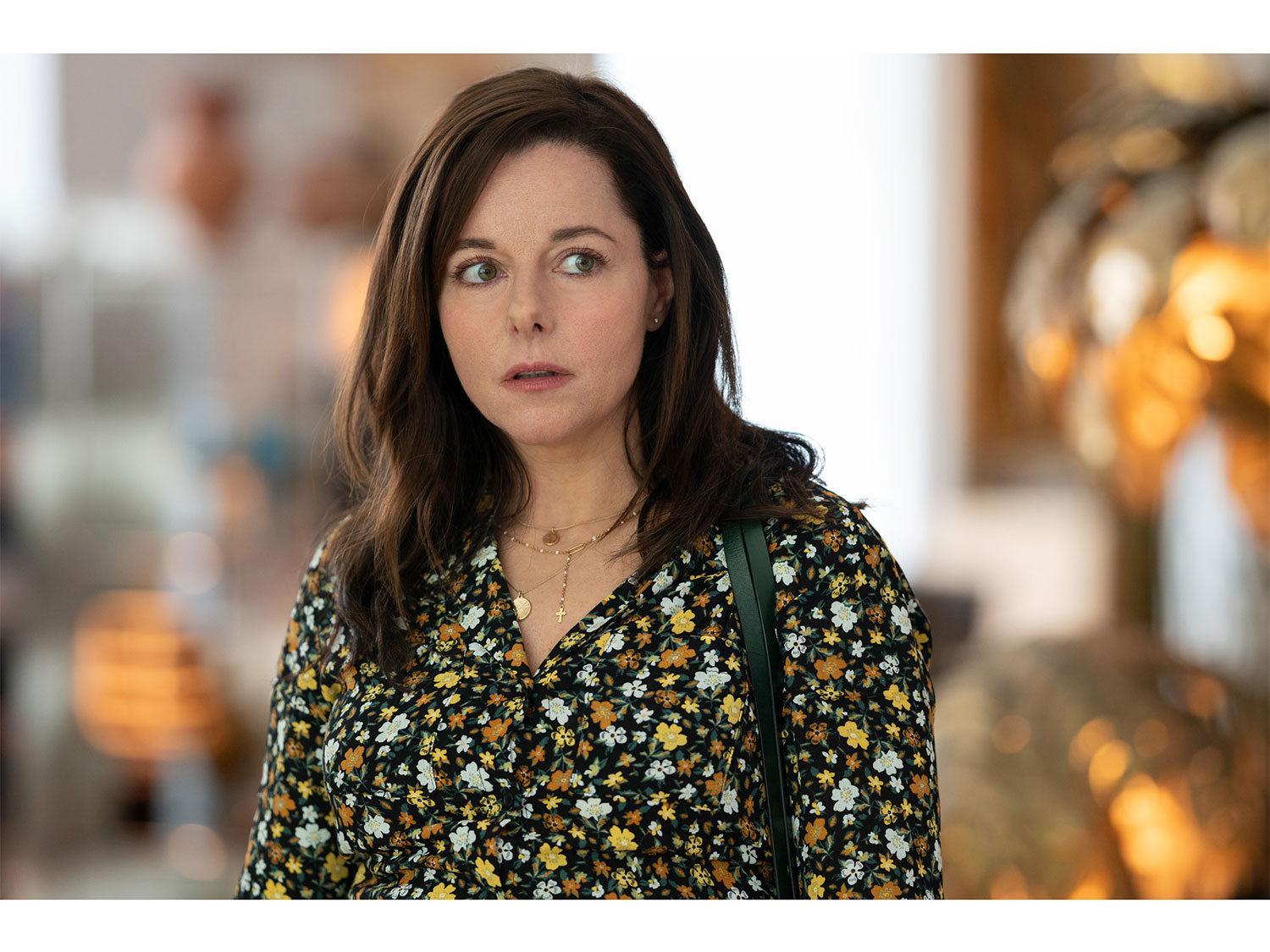 Reluctant to reveal plot points, I am happy to share information on the fantastic cast assembled by Marnier. Each of the characters portrayed by these actors is pivotal as the story lurches from one related arc to another. Every supporting role is a puzzle piece that plays an important part in understanding the main character.
Suzanne Clément plays the prison inmate whose reckless behavior and insecurity manifests itself in bursts of anger that unhinge her and her girlfriend. It is her character's inability to control her emotions that reveals the volcano about to erupt upon which so much will depend. She effectively subverts her natural beauty with the anger that explodes.
Doria Tillier, George, the willowy eldest daughter in the Dumontet family, is a beautiful, seething tornado of anger; an exterminating angel determined to wreak havoc and vengeance for sins of the father. Tillier, seemingly going over the top for the retribution she demands, manifests a cold control that becomes clearer and clearer as the story progresses. Véronique Ruggia is Agnès the factotum and spy for the distaff side of the Dumontet family. A servant, but one with a mysterious hold over her mistress, she's lurking around every corner waiting to pounce on the unsuspecting. Her dark scowl and off-kilter gait add weight to the ominous nature of this thriller, while the overall awkwardness of her character contributes to the black humor.
Her employer, Madame Louise Dumontet, is played by Dominique Blanc whose long career has included "Angels in America," the TV series "Versailles," and numerous César (the French equivalent of the Academy Award) nominations and wins over the years. Blanc, who has channeled the look and demeanor of both Bette Davis in "Whatever Happened to Baby Jane" and Gloria Swanson at the end of  "Sunset Boulevard," excavates the neediness of a neglected wife whose mania manifests itself in an addiction to the Home Shopping Network and the inappropriate dress of a woman long past the age of transparent attire. Watch for the moment when she is on the phone excoriating a customer service representative as she forcefully demands the delivery of a long overdue state of the art treadmill, an apparatus to be added to all the other purchases that remain unopened. The mere thought of this overwrought woman in grand Guignol makeup stepping onto a piece of exercise equipment in her backless slippers and diaphanous peignoir is one of many chokingly funny moments that center on her. But more importantly, she is the most sympathetic character in the film, one who understands much more than is acknowledged and displays a remarkable amount of empathy.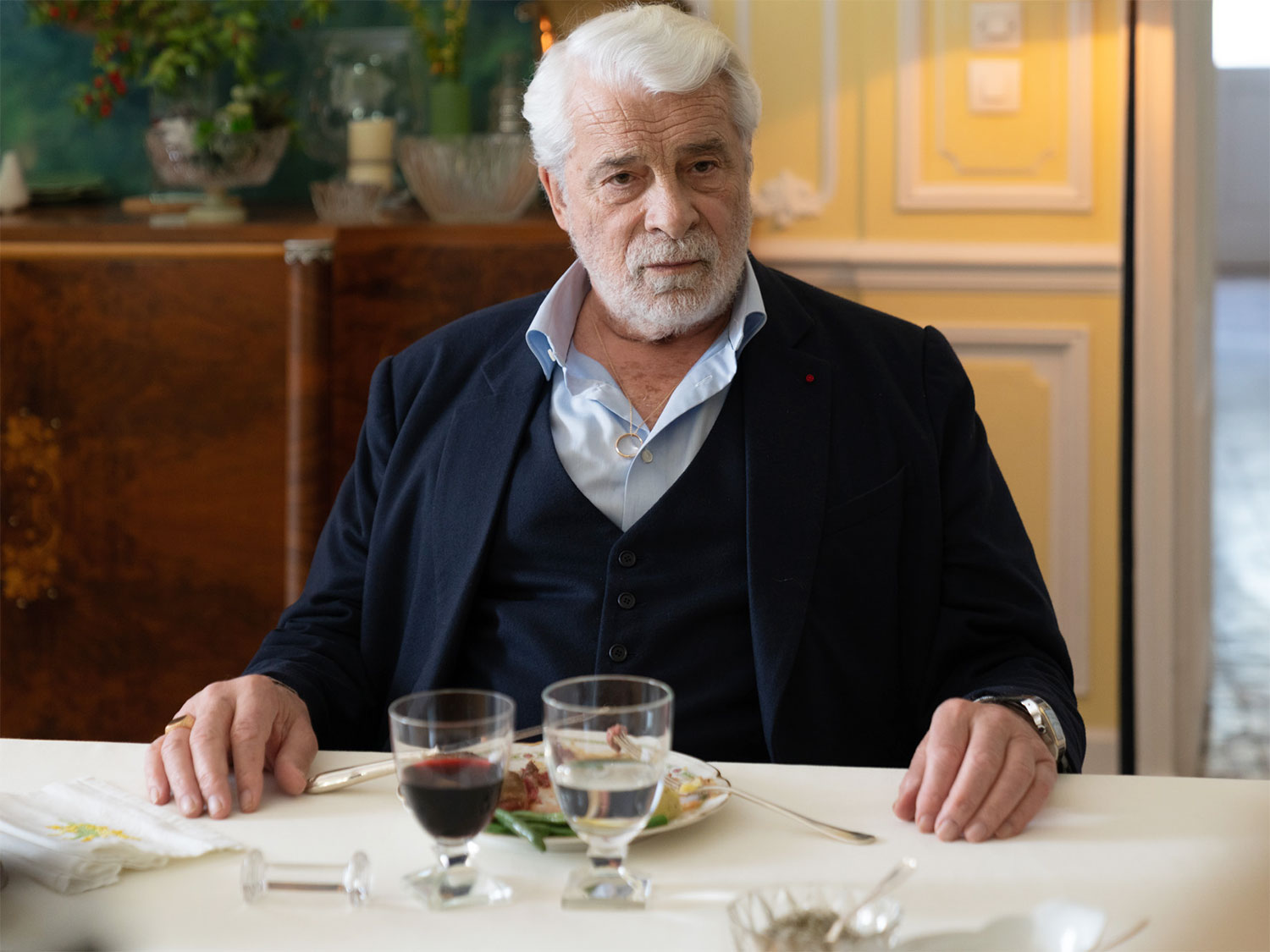 Jacques Weber as Serge, the patriarch of the Dumontet family, is the fulcrum on which the entire mystery hinges. Charming, diabolical, hated by his daughter George, tolerated by his quietly crazy wife, and displaying signs of dementia (or is he?), Weber skillfully and convincingly is the off-center soulless heart around which all things move.
But there is no film without Laure Calamy, the protagonist about whom I dare say nothing. You may recognize Calamy from her role as an assistant in "Call My Agent." She is an actress who subtly, quietly but assuredly becomes the person you can't ignore. Her piercing eyes, as likely to convey hope and joy as they are to show terror and insecurity, tight lips that open into a tentative smile, and lovely nose that doesn't quite fit with the rest of her features contribute to an overall look that is just short of conventional beauty. Her soft voice and awkward movement add to the feeling that she doesn't and never will quite fit in or be in control. And that is the beauty of her performance because she's both more and less than she appears. This creepily absorbing movie would be nothing without her presence, a presence that seeps into the pores of this film. She is the very definition of a tightly-wound cable that is constantly on the verge of unraveling. Calamy is an actress whose performances have a habit of sneaking up on you but they are highly regarded as measured by her starring roles on stage and her César nominations, one each year since 2018 including a win in 2021.
Pay close attention to every detail because every minor piece of dialogue, seemingly like a passing glance, reveals a key to the puzzle that is "The Origin of Evil."
In French with excellent subtitles.
Opening September 22 at the Alamo Drafthouse downtown and the Laemmle NoHo. Also available on VOD. 
Neely Swanson spent most of her professional career in the television industry, almost all of it working for David E. Kelley. In her last full-time position as Executive Vice President of Development, she reviewed writer submissions and targeted content for adaptation. As she has often said, she did book reports for a living. For several years she was a freelance writer for "Written By," the magazine of the WGA West, and was adjunct faculty at USC in the writing division of the School of Cinematic Arts. Neely has been writing film and television reviews for the "Easy Reader" for more than 10 years. Her past reviews can be read on Rotten Tomatoes where she is a tomato-approved critic.