A new nonprofit that announced its debut last week will help the Beverly Hills Fire Department connect with members of the community while placing a spotlight on firefighters' mental health.
Beverly Hills Fire Chief Greg Barton and Deputy Chief Alfred Poirier met with founding members and volunteers of the new Beverly Hills Fire Department Foundation at the Waldorf Astoria on Sept. 14 to celebrate its launch. The Foundation's board of directors includes chairman Marc Ackerman, co-founder Jules Ahmar, architect and designer Aida Madi, Dr. William Binder and former Beverly Hills Mayor Les Bronte.
"Having been firsthand, on the battlefield in hospital emergency rooms handling trauma and injury, you realize that the public generally doesn't really know the amount of physical and psychological trauma our first responders are exposed to," Binder said.
Data recorded over the past 10 years suggests firefighters are 72% more likely to die by suicide compared to the general working population, according to research published in June by the Journal of Safety Research. That may be related to stress from frequent exposure to traumatic events.
"What we would like to do about it is attack that through the lens of philanthropy and giving," Ahmar told supporters at the gathering last week. "We know through our experience and research that volunteerism, philanthropy and community engagement have real, positive, tangible effects on mental and physical health."
The Foundation plans to encourage emergency responders to take on leadership roles in charities they care about. As one of its first initiatives, the Foundation will provide up to $10,000 in contributions to Beverly Hills firefighters seeking board membership with vetted nonprofits.
Barton voiced support for the effort at the Waldorf event. Barton sits on the board of the Children's Burn Foundation. He said his involvement with that group gives him a chance to give back to his community, allows him to see firsthand the difference he and others can make in people's lives,
and more. It's also a way for him to come to terms with his own trauma, accumulated after decades spent on the front lines of crisis after crisis.
"You see people who get burned, and you think, 'What can we do to help,'" the veteran first-responder told the Courier.
The new nonprofit would also function as a gateway between the department and members of the community who want to support firefighters, much like similar organizations in other cities. This will enable the department to accept gestures of appreciation that they might have had to turn down, Barton said.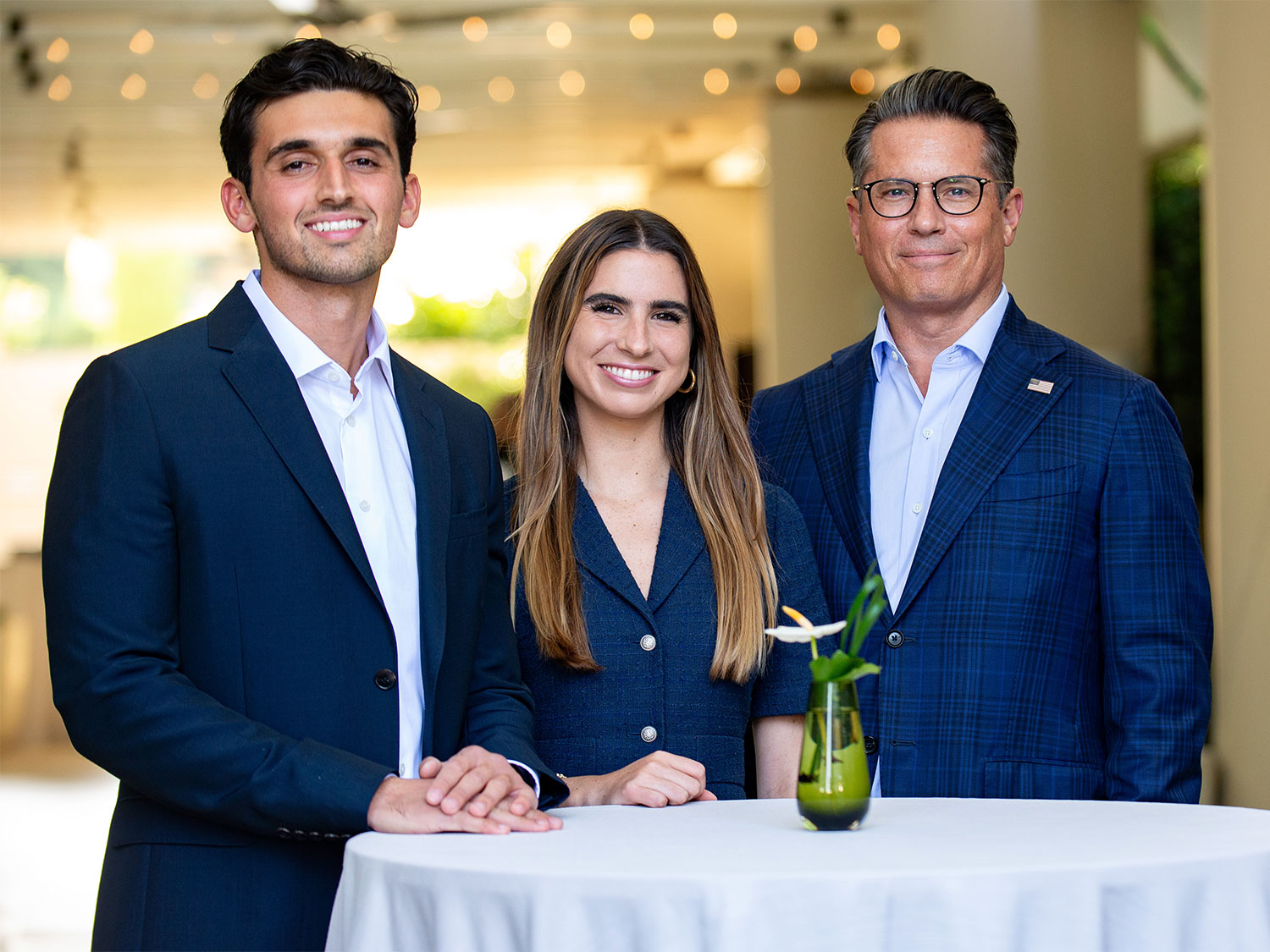 "There are a lot of community members who will come to me and say, 'What can I do for the fire department?'" he noted.
Last year, for example, numerous people offered to cover lunch and other incidentals for youth participating in the annual Beverly Hills Fire Department Empowerment Camp. But the department was unable to accept their generosity without a group willing to manage the receipt and expenditure of those donations.
"This fire foundation allows that to happen," noted Barton.
Ackerman and Ahmar acknowledged city officials' work over the years to make the Beverly Hills Fire Department one of the best equipped and funded in the country. However, the new Foundation plans to look out for firefighters in ways the city might not, traditionally, and hopes to make it easier for the community to step in if unforeseen expenses arise.
"Every city always needs things to either maintain or make its reputation better," Ackerman said. "I think this is a community, and we are a body, that won't rest just because everything looks ok. That's an important piece of continued success in any organization. You don't claim victory when everything is in good shape. You have to work hard to keep it there."