USC Shoah Foundation–The Institute for Visual History and Education (the USC Shoah Foundation) has announced that it will collect and acquire testimonies from survivors of the Oct. 7 terrorist attack on southern Israel. Survivor stories will be preserved in perpetuity within USC Shoah Foundation's Visual History Archive (VHA) where they will be accessible at more than 190 institutions around the world including museums, libraries, and universities and available to policy makers, NGO's, researchers, and content creators. Through the VHA, testimonies will be integrated into USC Shoah Foundation's award-winning educational programs and partnerships, which reach an estimated 10 million students around the world annually with classroom resources aimed at countering hate and building critical thinking skills and civic engagement.
"We have been gearing up for a major initiative to capture more testimonies of the victims of today's antisemitism, which has been growing year over year around the world for the last decade. After the hate-fueled terror attacks by Hamas, we had to mobilize even faster than planned," said Dr. Robert J. Williams, Finci-Viterbi Executive Director Chair of USC Shoah Foundation. While the initiative is still being developed, teams in Israel have already recorded the first testimonies, which will become part of the Contemporary Antisemitism collection and will help combat disinformation about the Oct. 7 attacks.
"This testimony coming from Israel is raw and unfiltered, and it is painful to know that the atrocities that the Jewish people have suffered for generations continue to happen," Wiliams said. "But these testimonies are essential for us to live up to our obligation to document antisemitic crimes in order to build understanding, awareness, and the resilience to push back. We know from our work that seeing and hearing from survivors can profoundly affect audiences in ways that can encourage the creation of cultures that value mutual respect and understanding," Williams said.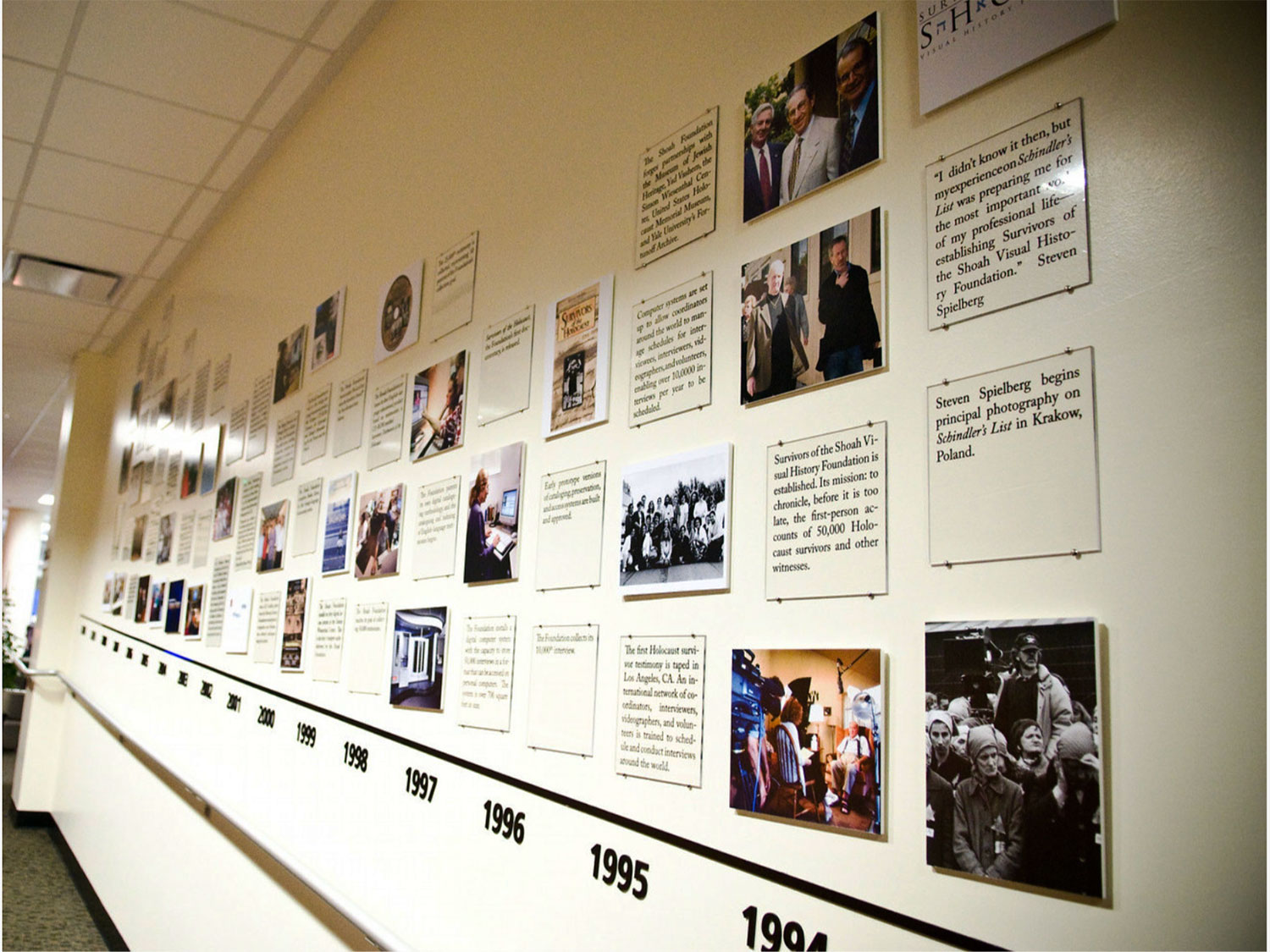 USC Shoah Foundation's VHA contains more than 56,000 video testimonies of survivors and witnesses of genocide, crimes against humanity, and related persecution. It is the largest digital collection of its kind in the world. Currently encompassing nearly 120,000 hours of video testimony, nearly every testimony contains a complete personal history of life before, during, and after the interviewee's firsthand experience with genocide. The Visual History Archive is digitized, fully searchable, and continuously updated to ensure the quality and integrity of the testimonies. This indexing allows students, scholars, researchers, and others around the world to retrieve entire testimonies or search for specific sections within testimonies through a set of 65,600 keywords, 1.99 million names, and 719,000 images.
The vast majority of testimonies in the archive—more than 55,000—relate to the Holocaust, with remainder coming from the Armenian Genocide that coincided with World War I, the 1937 Nanjing Massacre in China, the Cambodian Genocide of 1975-1979, the Guatemalan Genocide of 1978-1983, the 1994 Genocide against the Tutsi in Rwanda, and the ongoing conflicts in the Central African Republic and South Sudan, and anti-Rohingya mass violence.
Amid a global rise in anti-Jewish violence, the USC Shoah Foundation launched the Contemporary Antisemitism Collection in 2015, gathering accounts from victims of antisemitism as it occurred after 1945. The initiative to significantly expand that collection was in the works before the attacks in Israel.
"Holocaust survivors who entrusted their memories to us hoped that their words would help create a world without antisemitism, and certainly without the kind of antisemitic violence we just witnessed in Israel," Williams said. "Clearly, there is still work to do. This expansion of the VHA not only creates opportunities for millions of people to learn about and remember the Shoah, but also to understand the experiences of today's victims of the same irrational hatred that led to the Holocaust."
At present, USC Shoah Foundation is laying the technical groundwork and fundraising for its expanded initiative. In coming months, the Institute will announce additional details including subject experiences, partnerships, and instructions for how families can register for filming.