The runaway success of this summer's biggest hit, "Barbie," brought a wide swath of the public back into theaters. Certainly, "Mission: Impossible – Dead Reckoning Part One" got the summer ball rolling, but this holiday season is different, even though strikes by both the WGA and SAG-AFTRA slowed the momentum. The hope expressed in the massive grosses of "Barbie," a meaningful movie wrapped in a cotton candy wrapper, and "Oppenheimer," a serious film of depth and substance that proved audiences still have the attention span to absorb history when told compellingly, is a major relief, not just for studios but also for audiences who want more than superheroes on the screen. So here we are, on the cusp of winter and a flood of Oscar hopefuls. This year, because of the strikes, is something of an anomaly with release dates pushed and the number of major films that premiered earlier than usual. The box office results have been rather topsy-turvy, especially when you factor in "Barbie" and "Oppenheimer," but still dominated by superheroes and testosterone-driven muscle movies, with a little Disney animation thrown in.
A number of interesting films have already opened, and many are still in theaters. Martin Scorsese's "Killers of the Flower Moon'' was highly anticipated and will begin streaming on Apple TV+ later in the year. Sofia Coppola's recently opened biopic "Priscilla" about Priscilla Presley was nominated for a Golden Lion at the Venice Film Festival earlier this year. "The Bikeriders," a gritty road movie based on the book by Danny Lyon stars the immensely photogenic Jodie Comer and Austin Butler and Tom Hardy. Originally scheduled to premiere on Dec. 1, it has been delayed due to the actors strike but is anticipated to open before the end of the year in order to qualify for the Oscars. 
Hope springs eternal for the lasting power of the films that are opening just prior to Thanksgiving through Dec. 25. 
To the Holiday Season and beyond!
November
November 17
"May December" is by the always intriguing Todd Hayes. Through Gracie Aatherton-Yoo, a character based on Mary Kay Letourneau (the teacher who seduced her 12-year-old student), Hayes paints an uncomfortable picture of what happens when she is interviewed by an actress about to play her on screen. Starring Natalie Portman as the actress and Julianne Moore as Gracie, you can expect to be uncomfortable in the black humor universe that Hayes usually weaves.
"Rustin" is the long-ignored story of Bayard Rustin, civil rights activist and leader, and organizer of the 1963 March on Washington. Instrumental in the fight, he was left behind by the leaders he helped because he was gay. Directed by George C. Wolfe and written by Julian Breece and Oscar-winner Dustin Lance Black, the all-star cast, led by Colman Domingo as Rustin, includes Glynn Turman, Chris Rock, Jeffrey Wright and Audra McDonald. This is a must-see for me. Having opened in theaters on Nov. 3, it has just begun streaming on Netflix.
"Next Goal Wins" is from the always off-beat Taika Waititi, this time directing a feel-good movie about the American Samoa soccer team whose claim to fame is their savage 31-0 loss in 2001. Another World Cup is approaching, and a new coach has been hired to turn them around. Michael Fassbender as the put-upon coach is always worth watching. The film is based on a 2014 documentary of the same name.
"Trolls Band Together" is another entry in the Troll world. Poppy (voiced by Anna Kendrick) discovers that her best friend Branch (voiced by Justin Timberlake) was once part of her favorite boy band. They go on a search for the other members of the band facing obstacles all the way (not the least of which is that the other members of the band are not NSYNC). 
"The Hunger Games: The Ballad of Songbirds and Snakes" is a prequel of sorts. Minus those you love (Jennifer Lawrence) and those you hate (Donald Sutherland), this Hunger Games takes you back to the youth of Coriolanus Snow who would, someday in the far future, become the evil President Snow. But for now, Coriolanus must team up with Lucy Gray to turn the odds against them in the Hunger Games.
"Saltburn," directed by Emerald Fennell in her sophomore outing, stars the quirky Barry Keoghan ("Banshees of Inisherim") as an Oxford student out of his depth the summer he's invited to the home of a very posh classmate. With Rosamund Pike, Carey Mulligan and Richard E. Grant in support, expect eccentricity at the very least.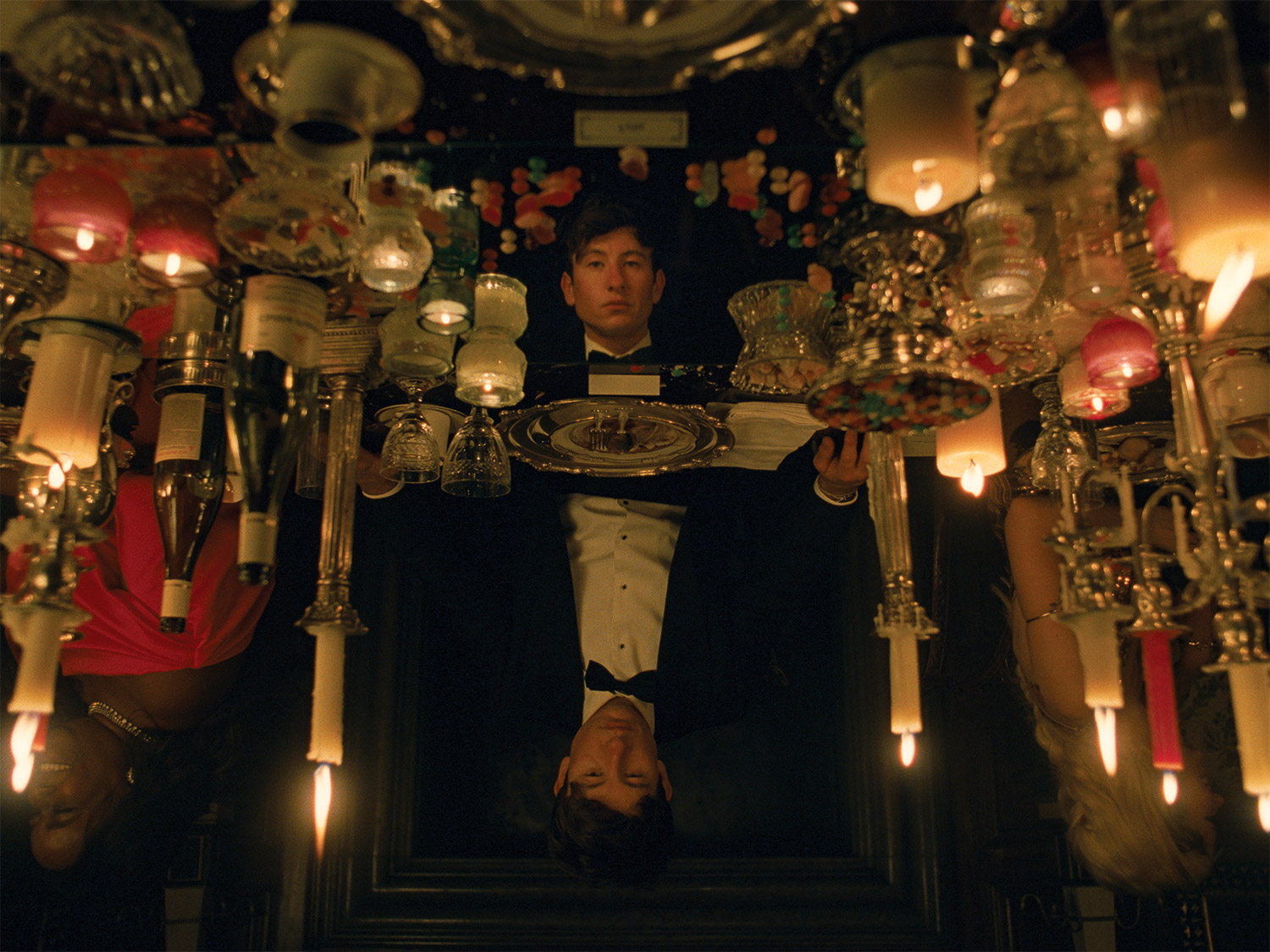 "Thanksgiving" is Eli Roth's newest slasher film. Never lacking a sense of humor, Roth's film is based on a fake trailer he made for "Grindhouse," his 2007 entry in his favorite genre. Inspired by a Black Friday tragedy, a mysterious serial killer (aren't they all mysterious?) arrives in Plymouth, Massachusetts to set up his own buffet platter piled high with the town's denizens. Where will it end?
November 22
"Maestro" is Bradley Cooper's controversial biopic of Leonard Bernstein, controversial primarily because of the prosthetic he uses to portray the conductor. Cooper, who acquitted himself well in his feature directing debut with "A Star is Born," tells this tale through the prism of his complicated marriage to his wife Felicia, played by Carey Mulligan, over a period of 25 years.   
"Napoleon" is Ridley Scott's long-awaited tour de force about the man who has, thus far, eluded all who approached him, whether Marlon Brando, Rod Steiger or Charles Boyer. This larger-than-life character whose rise from obscurity to the height of power is here portrayed by Joaquin Phoenix. The love of his life, Josephine, played by Vanessa Kirby, is a witness to most of his post-revolutionary history. It's a lot of ground to cover in 2½ hours.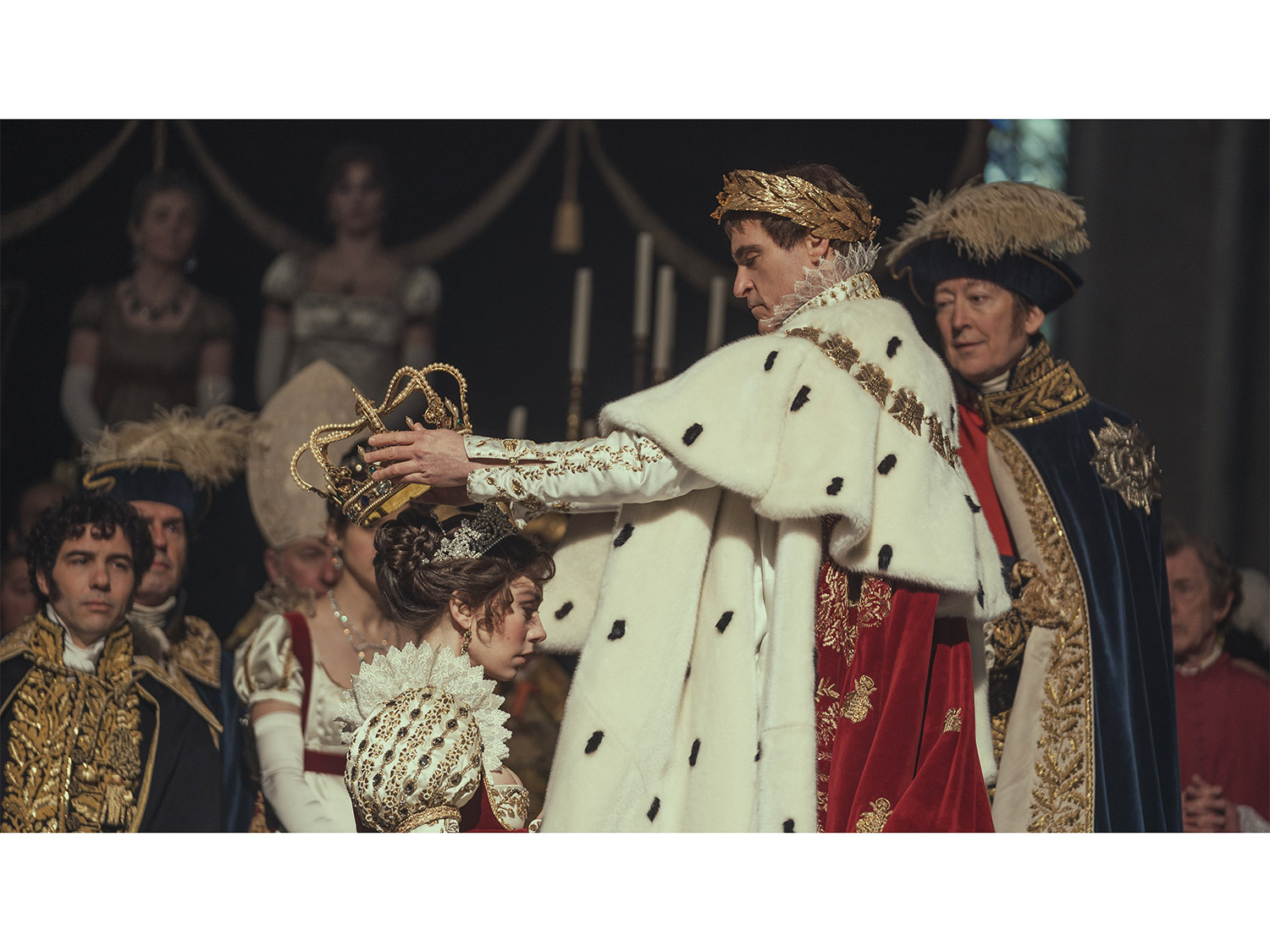 "Wish" is Disney animation's holiday gift to families. Asha (voiced by Ariana DeBose) wishes upon a star and gets more than she bargained for when the star decides to join her down on Earth. With music by "Frozen" songwriters Robert Lopez and Kristen Anderson-Lopez, expect Asha to break out in song.
"The Boy and the Heron" is written and directed by master
storyteller Hayao Miyazaki, the renowned creator of "Spirited Away" and "Princess Mononoke." He tells the tale of young Mahito Maki whose mother has died and father has remarried. Still mourning, he encounters a gray heron on the estate who leads him into an alternative universe filled with magic.
December
December 1
"Candy Cane Lane," although streaming exclusively on Amazon Prime, deserves mention for no other reason than its star, Eddie Murphy. Definitely aimed at joining the Christmas genre club, mayhem ensues when a rogue elf casts a spell on the family.
"Shayda" stars Zar Amir Ebrahimi (who was so good in "Holy Spider") as the survivor of an abusive husband whose life is turned upside down when the Australian judicial system gives that husband visitation rights, and he schemes to take their child back to Iran.
"Silent Night" is there for you fans of revenge thrillers. Directed by John Woo, there will be blood.
"Godzilla Minus One"— because nothing says the holidays like a retro Japanese monster movie. This is the 37th film in the Godzilla series, if you're counting.
December 7-8
"Leave the World Behind," written and directed by Sam Esmail, based on the brilliant novel by Rumaan Alam, is a view of a coming apocalypse set on Long Island where race, class and privilege take front and center. With Julia Roberts, Ethan Hawke and Mahershala Ali, one has high hopes that it can capitalize on its stars and underlying material. Streaming on Amazon Prime after a short theatrical run that began on Nov. 22.
"Poor Things," winner of the Golden Lion in Venice,  is a much talked about Frankenstein-style film, this time where a young woman, played by Emma Stone, is brought back to life by an eccentric scientist after her suicide and then escapes to a life of debauchery and self-discovery. There will be sex.
"Zone of Interest," based on the Martin Amis novel, written and directed by Jonathan Glazer, is about Rudolf Höss, the commandant of Auschwitz and his wife Hedwig as they strive to create an idyllic life for themselves next to the camp. Winner of the Cannes Grand Prix, it stars Sandra Hüller who is this year's must-watch actress. Hüller starred
earlier this year in Justine Triet's Palme d'Or winning "Anatomy of a Fall," an absolute must-see.
December 15
"Wonka"—the prequel. How did he become the go-to guy for the Oompa Loompas? This will be difficult to pull off, but the cast is first rate with Timothée Chalamet starring as the young Willy Wonka, along with Olivia Colman, Hugh Grant and a slew of other excellent British actors in support.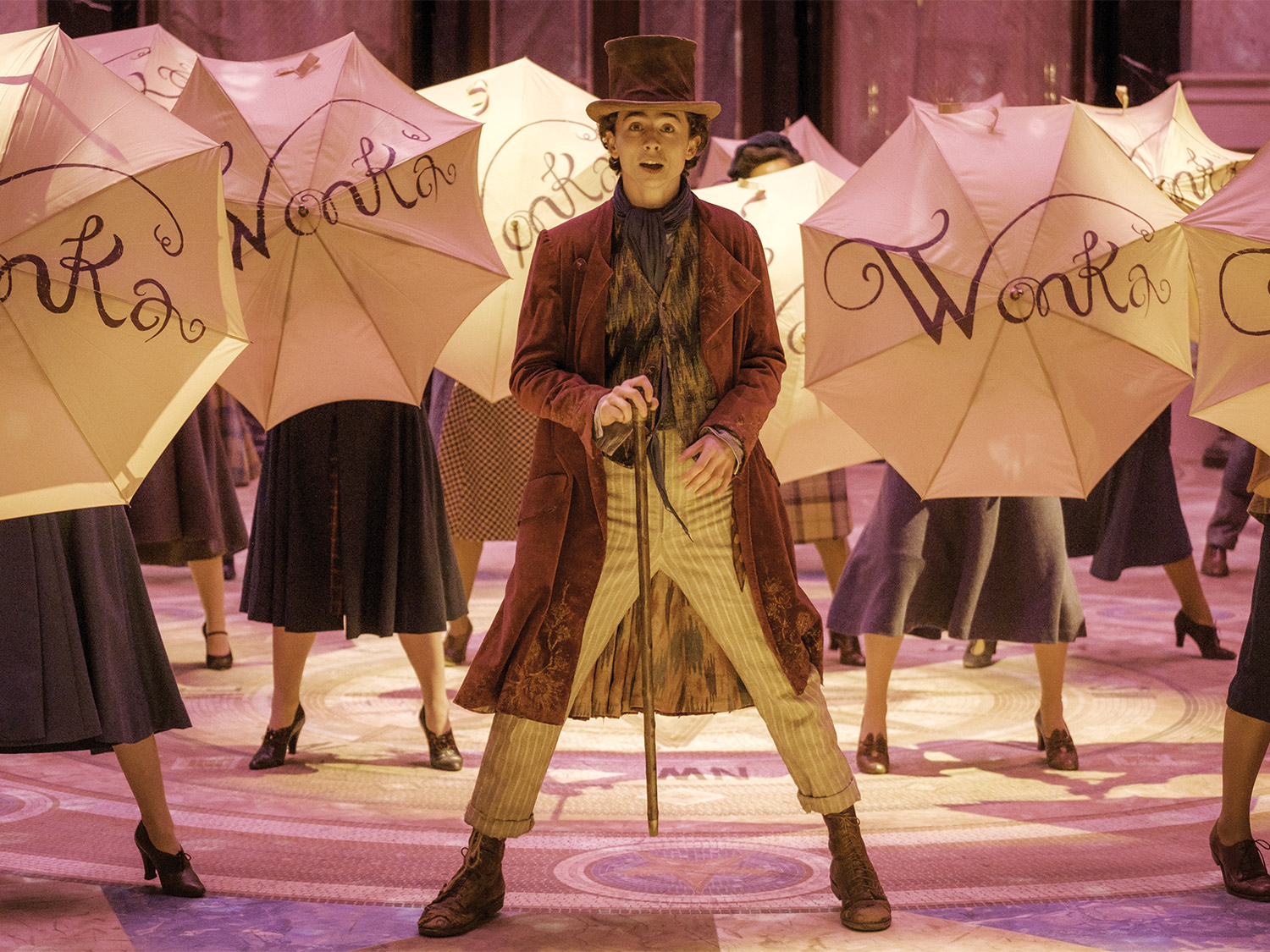 "American Fiction" is a film that comically approaches the acceptance of "style" over substance. When a serious and incisive Black writer's book is lost in the acclaim for a shallow tome called "We's Lives in Da Ghetto," he decides to write his own outrageously stereotypical novel, under a pseudonym of course. Starring the always terrific Jeffrey Wright, Sterling K. Brown and Issa Rae, directed by Cord Jefferson, the highly regarded television writer in his feature debut, also wrote the screenplay based on the Percival Everett novel "Erasure."
"Chicken Run: Dawn of the Nugget" is a film about a chicken named Ginger who has found peace at last for her brood after escaping Tweedy's farm. But chicken-kind is still in danger, and Ginger and her team must break back into the farm to save them. Look for it to stream on Netflix after its theatrical release.
December 20-22
"Aquaman and the Lost Kingdom" is back. Jason Momoa as Aquaman/Arthur Curry must join with King Orm (Patrick Wilson) to protect their kingdom. Returning with him will be those below sea and earthbound inhabitants played by Nicole Kidman, Yahya Abdul-Mateen II, Dolph Lundgren and yes, Amber Heard, with a special appearance by Ben Affleck as Batman.
"The Iron Claw'' is, on the surface, a wrestling movie about the Van Erich brothers who dominated the sport in the 1980s. But they face difficulties inside the ring and out. This starry cast includes Zac Efron, Jeremy Allen White and Lily James.
"Rebel Moon—Part One: A Child of Fire" is the latest film from the directorial wand of Zack Snyder, best known for "Man of Steel" and "Army of the Dead." When a peaceful colony on a fictional moon is threatened by a warring army, a mysterious stranger in their midst may be their best hope for survival. Watch for this to stream on Netflix in the near future.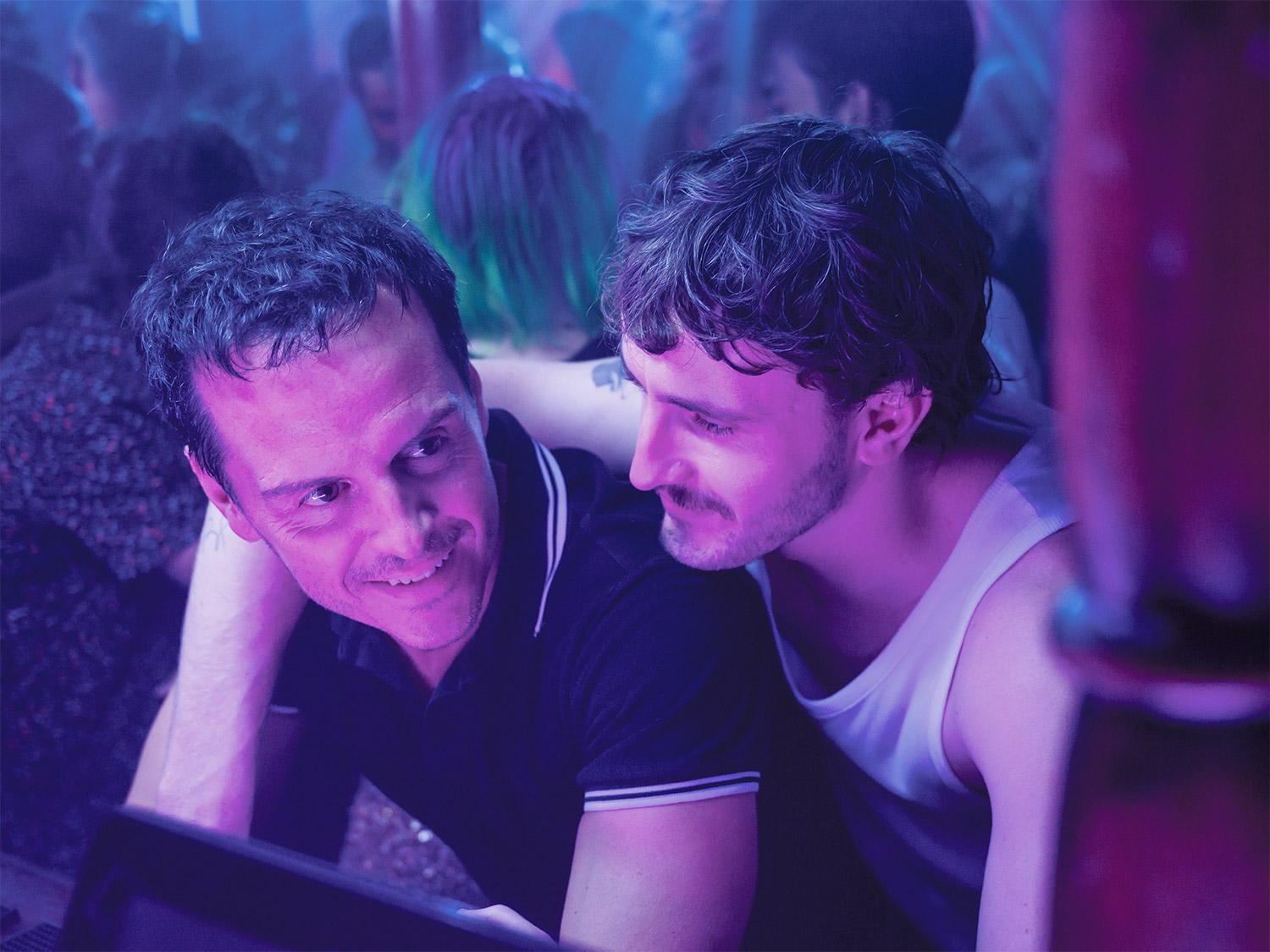 "All of Us Strangers" is the film I'm most looking forward to. A romantic fantasy, of sorts, a chance encounter with a mysterious
neighbor leads Adam back to his past, finding his parents alive, just as they were when he last saw them. A bizarre encounter because they died 30 years before. Starring Andrew Scott, Paul Mescal, Claire Foy and Jamie Bell— the cast alone makes this a must-see.
"Migration" is an animated holiday gift to the kids. Think "National Lampoon's Christmas Vacation" but with ducks.
December 25
"The Boys in the Boat," directed by George Clooney and based on the best seller of the same name, is the ultimate underdog story about the ragtag rowing team from the University of Washington during the Depression. Joel Edgerton leads the cast.
"The Color Purple" takes the 2005 Broadway musical based on Alice Walker's novel and brings star power to bear. Produced by Steven Spielberg, Quincy Jones, Scott Sanders and Oprah Winfrey, the latter three also produced the Broadway musical upon which this is based. The heat in front of the camera is impressive with Taraji P. Henson, Colman Domingo (who's having quite the year), David Alan Grier and Fantasia Barrino, to name just a few. It will be wonderful to see the
multitalented Danielle Brooks ("Orange is the New Black") reprise her role of Sofia from the stripped-down 2015 Broadway version of the
musical. She will amaze you.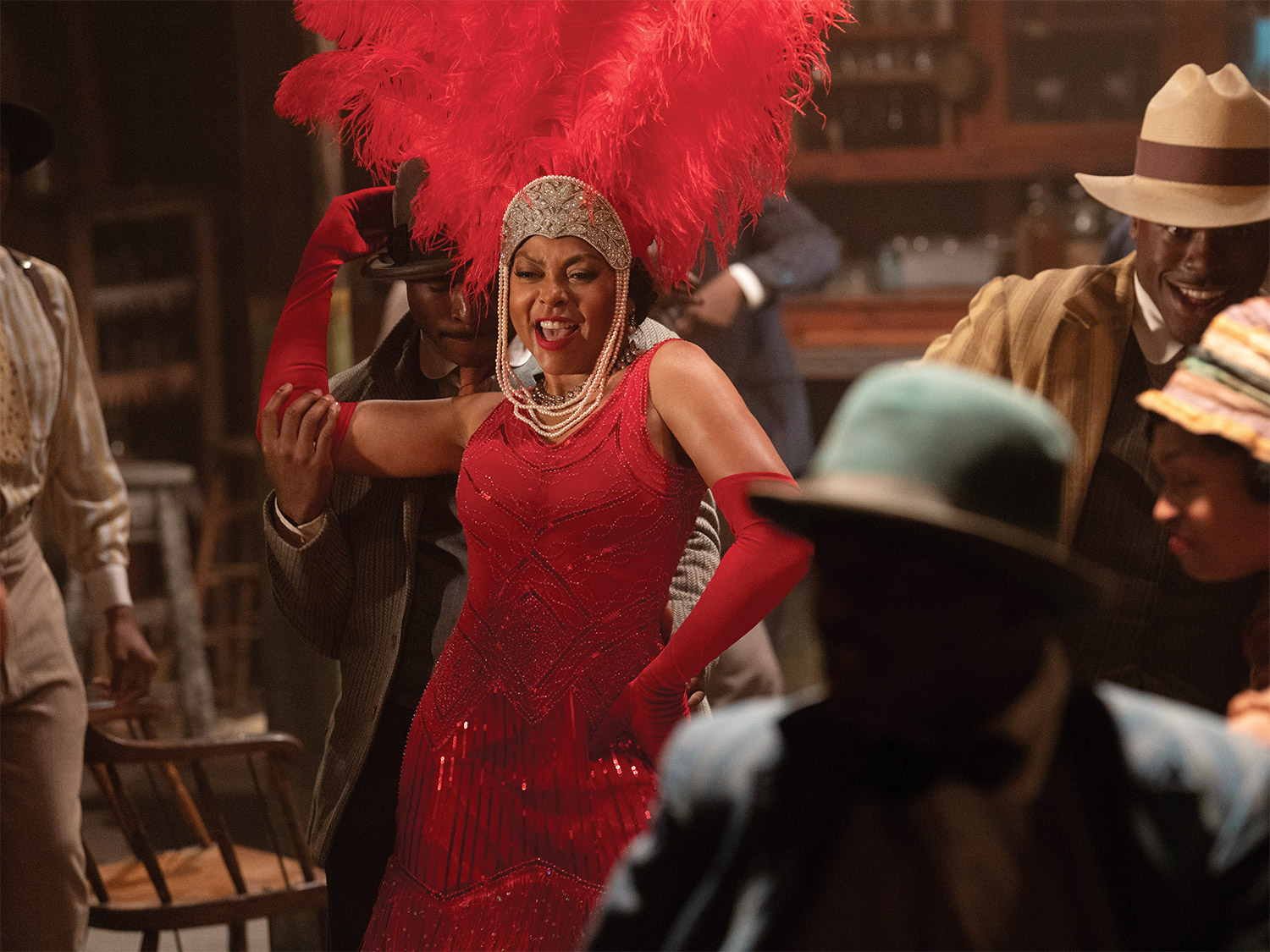 "Ferrari" takes a critical year in the life of Enzo Ferrari, 1957, and the Mille Miglia (the 1,000-mile race) and explores the factors he had to overcome personally and professionally. Directed by Michael Mann, you can expect great visuals and hairpin turns for both the humans and the cars. The A-list stars are Adam Driver as Ferrari and Penelope Cruz as his wife, with Shailene Woodley and Patrick Dempsey in support.
So, start your engines and get back into those theaters. Happy viewing!