JLo at AllBright for "Hustlers" & "Booksmart"
On the evening of Monday, Nov. 25, the leading ladies of "Booksmart" and "Hustlers" toasted in celebration at AllBright, a venue for women created by women, with specialty crafted cocktails provided by RedBull. Looking casually chic Jennifer Lopez joined Lorene Scafaria, Beanie Feldstein, Kaitlyn Dever, Jessica Elbaum and Katie Silberman who were also in attendance.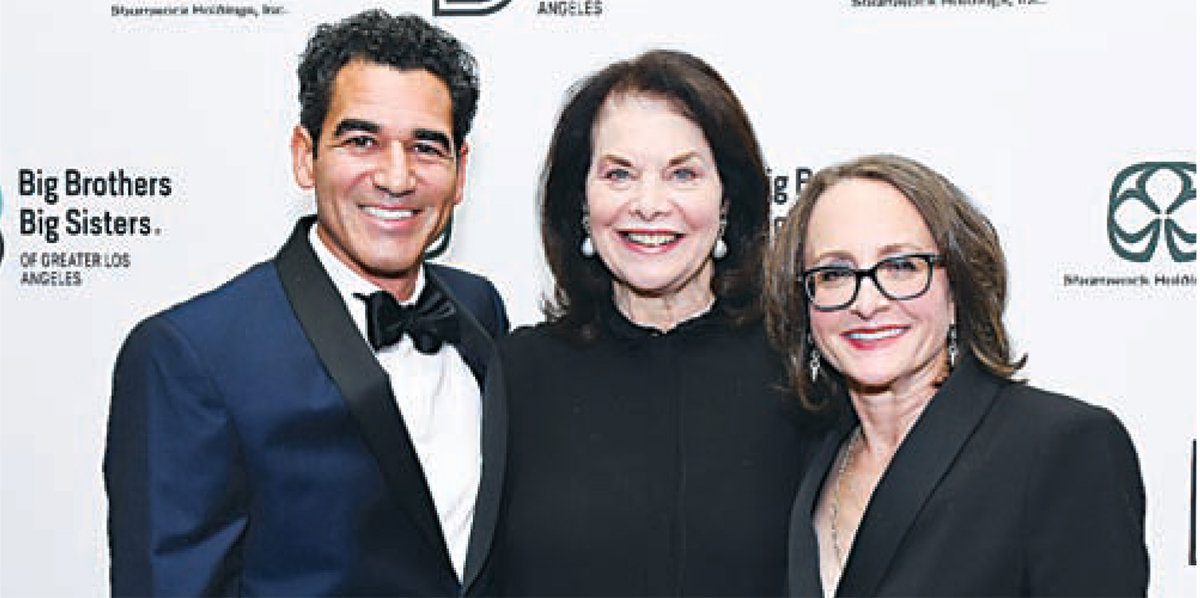 Big Brothers Big Sisters of Greater Los Angeles (BBBSLA) honored outstanding members of the Los Angeles community at the annual Big Bash Gala recently at the Beverly Hilton Hotel. Nina Jacobson, Founder and CEO of Color Force Productions, received the 2019 Sherry Lansing Award, entrepreneur Michael Green received the 2019 Walt Disney Executive of the Year Award, Anthony Lynn, Head Coach for the Los Angeles Chargers, received the inaugural Defender of Potential Award in absentia. Kim Baldonado, KNBC's Emmy Award winning reporter, was honored as the 2019 BBBSLA Big Sister of the Year. Mike Shumard was the evening's emcee and led the fundraising appeal. Actress Heather Hemmens ("If Loving You Is Wrong;" "Roswell, New Mexico") presented her testimonial as a mentor and 'Big Sister'. The BBBSLA Big Bash Gala benefits youth facing adversity from underserved communities in Los Angeles.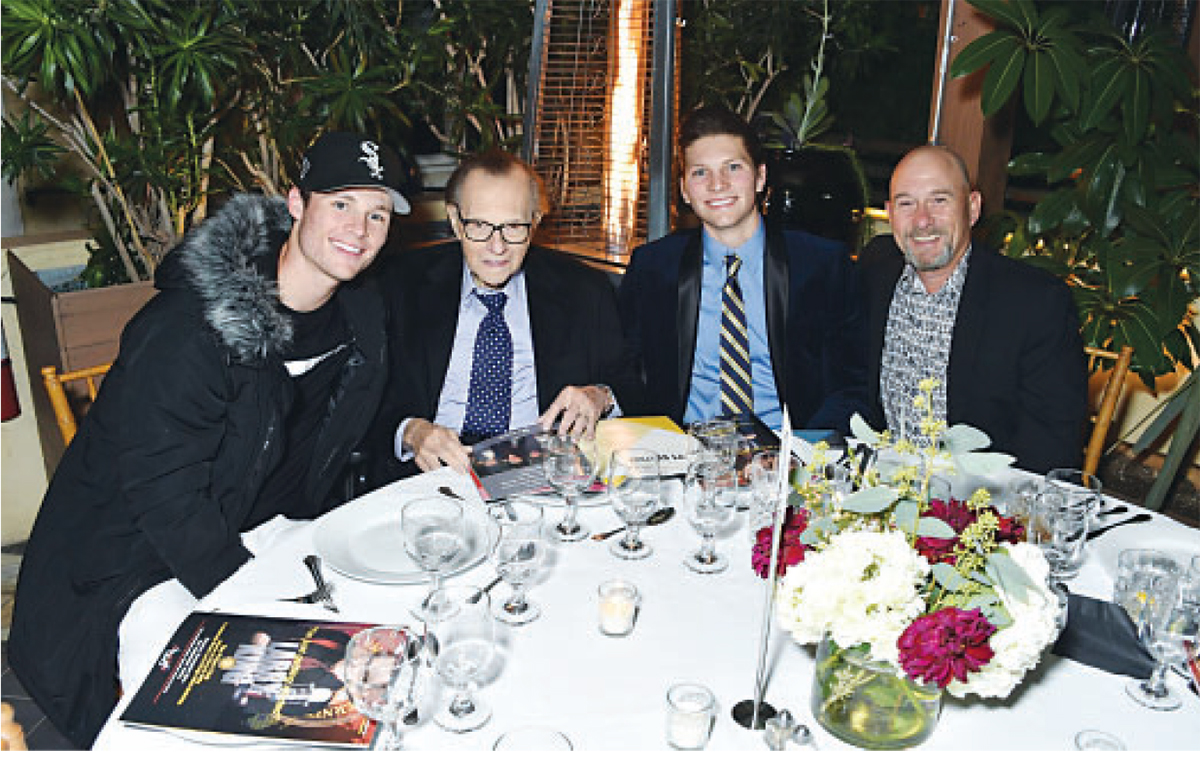 Larry King Honored at Friars Club
The Friars Club and the Crescent Hotel honored television and radio star Larry King in conjunction with his 86th birthday last week. Larry King enjoyed the celebratory evening with his family along with Billy Crystal, Bill Maher, Joan Collins, Frankie Valli, Steve Tyrell, David Steinberg, George Hamilton, George Schlatter, Bruce Charet, Marvin Scott, Friars Executive Director Michael Gyure and Crescent Hotel Owner Susan Cronin.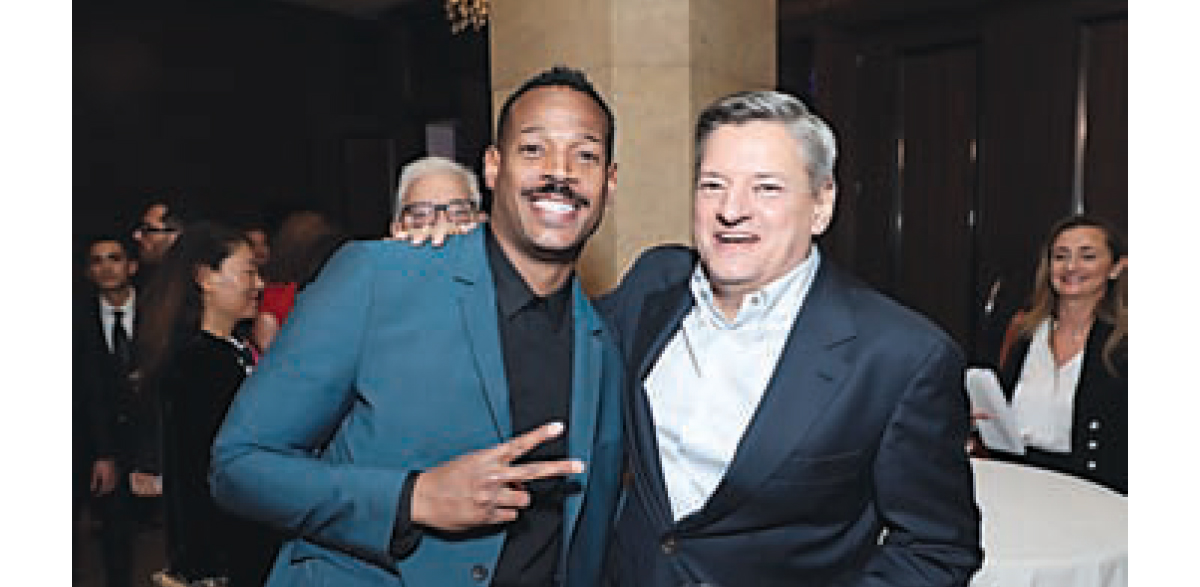 Saban Free Clinic Gala at Hilton
Death Cab for Cutie headlined a record breaking fundraising dinner on Nov. 18, for the 43rd Annual Saban Community Gala, which supports the Free Clinic at the Beverly Hilton. Host James Corden led the evening's honor of Greg Berlanti and Warren Littlefield. Also in attendance, Ted Sarandos (Netflix), Jeffrey Katzenberg, Richard Weitz, Marlon Wayans, Ellen Hoberman, Yvonne Strahovski, Peter Roth, Paul Haas, Steven Levitan, Lou Pitt, Rick Rosen, David Nevins, and Mayium Bialik, among others.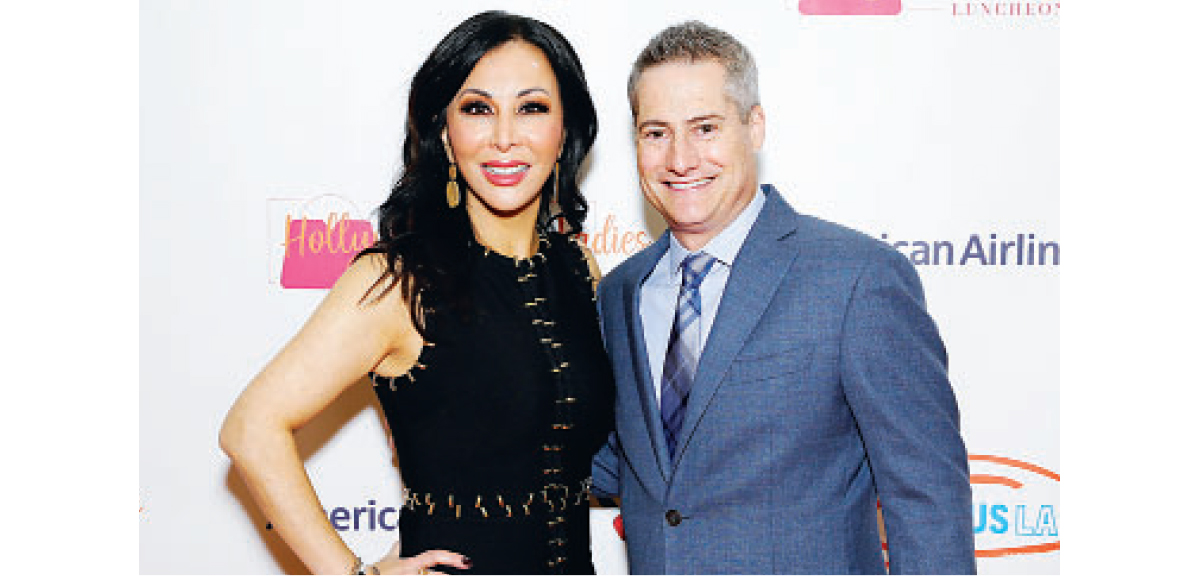 Lupus Bag Ladies Luncheon at Beverly Hilton
Lupus LA raised over $250,000 at this year's annual Hollywood Bag Ladies Luncheon. "Lupus isn't something that happens to people in some other place or another part of the world, it happens to your neighbor, sister or friend. There are over 5 million patients in the world who carry the lupus diagnosis, and that's not including those who don't even know they have it," said Dr. Sheila Barbarino, who received the Lupus LA 2019 Woman of Achievement Award.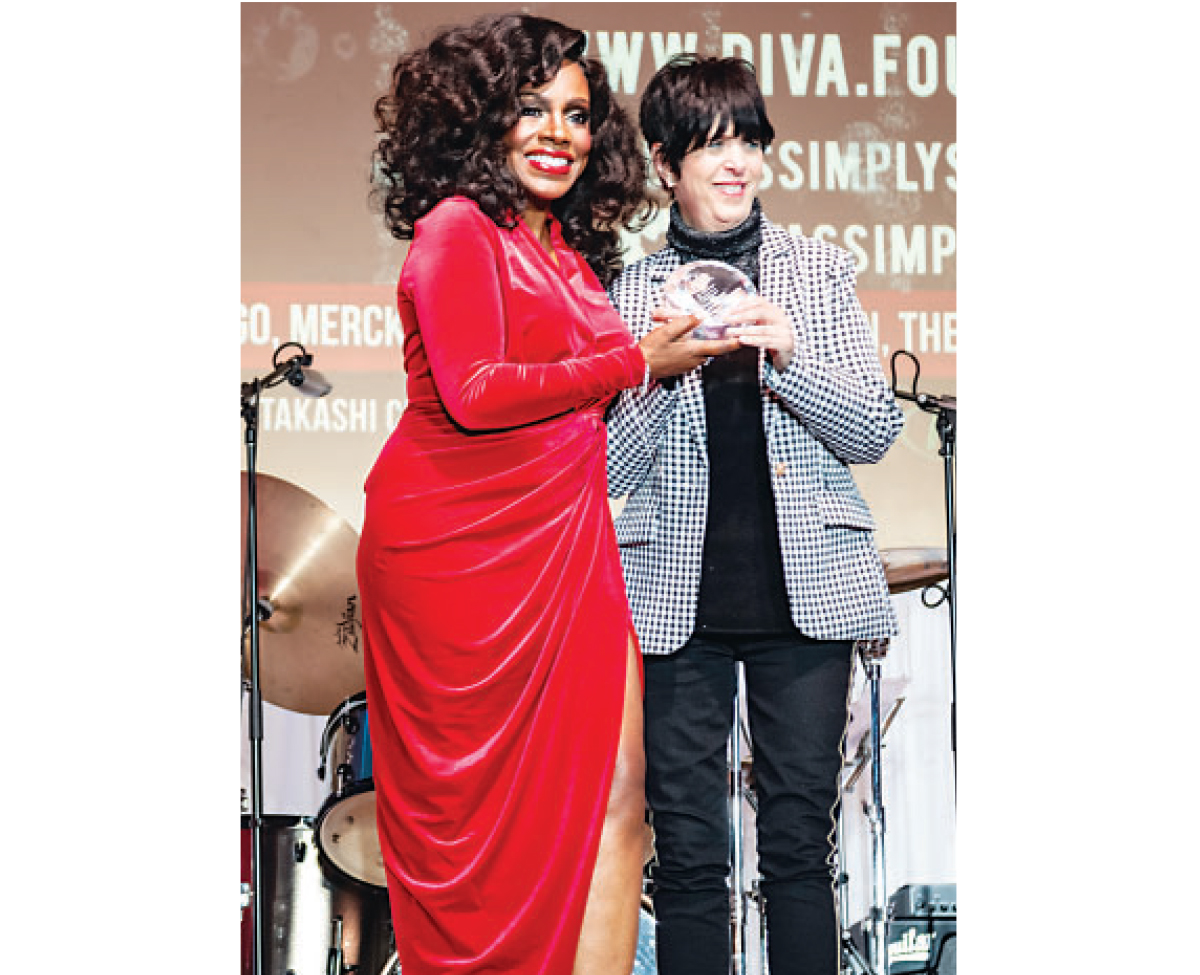 DIVAS Honors Diane Warren
DIVAS 2019 honored Grammy, Golden Globe, Emmy winning, and 10-time Oscar nominee, legendary songwriter Diane Warren with the DIVAS Legacy Award at the 29th Annual DIVAS Simply Singing, featuring spectacular performances of her many hits. Project Angel Food was a proud beneficiary of the longest-running musical benefit of its kind in the country.