As the busy editorial director for Organic Spa Media, New York-based author, public speaker, and industry expert Rona Berg is frequently on the road combing the exotic corners of the globe for the best treatments, products and wellness retreats. 
Every year, Berg and her team at the magazine host a wellness event on the roof of the Viceroy L'Ermitage in Beverly Hills where brands, properties, and holistic leaders are on hand showcasing the latest must-haves for everything from relaxation to sore muscles or younger-looking skin, followed by an informative panel discussion. We decided to ask Berg to look back on the past year, help navigate the vast new CBD landscape, and prepare us for a stress-free 2020. 
What were some of the wellness trends that surprised you in 2019? 
Well, it's my job to peer into my crystal ball and foresee what's coming around the corner, so there really wasn't anything too surprising for me. Anyone who travels as much as I do could see that over-tourism (too many tourists in too few places) was a problem, and that the wellness travel trend would provide a solution, by promoting the benefits of tourism destinations that are off the beaten path. For example, Japan Tourism's attempt to shift human traffic jams away from crowded corridors like Tokyo and Kyoto, by focusing on hot spring and onsen wellness destinations, and multi-day immersive forest walks, in less-developed parts of the country. 
With stress levels skyrocketing, it makes good sense that nature is "trending" as more of us are making an effort to spend time outdoors in nature, and reap the benefits of "forest bathing," "mindfulness walks," and "grounding," as well as outdoor workouts. 
And speaking of stress, meditation and mindfulness are two trends that hit critical mass this year. Hand-in-hand with the explosion of self-care, we saw a growing move toward one-to-one customization: all sorts of bespoke and custom nutritional programs, wellness travel initiatives, meditation and mindfulness workshops that tailor to you. 
Any personal favorites? 
For 2020, I am happy to see the beginning of a shift that is very close to my heart: a move toward wellness in fashion, i.e., ethical and sustainable textiles. The fashion industry is the second most polluting on the planet (oil and gas is the first). Aside from water waste and carbon emissions that come from making clothes, the average American throws away about 81 pounds of clothing every year, which adds up to billions of pounds of textiles in landfill. The saddest thing is, according to the EPA, 95 percent of that is recyclable. 
What many of us don't realize is that a lot of synthetic fabrics are made with plastic. With all the attention on plastic straws and bags, plastic in textiles is a much bigger problem. We need to think about this, along with the polluting effects of synthetic dyes and toxic chemical compounds in our clothing, as well as the nine-year-old in a sweatshop in South Asia who is manufacturing fast fashion. "Slow fashion" is slowly moving into the spotlight, with incredibly talented designers working with natural fibers and sustainable sourcing, and consumers focusing more on quality, not quantity. 
Speaking of trends, what advice can you give us for wading through all of the CBD options available on the market now? A new one seems to be coming out almost daily. 
Yes, ever since Congress passed the 2018 Farm Bill, which allowed hemp to be grown legally in all 50 states, CBD is booming. And the science on CBD is good: oral CBD can help with sleep issues and relieve pain and anxiety, and topicals can be very effective in treating muscle pain and skin inflammation–i.e., eczema, rosacea, dermatitis, and breakouts. But it is largely unregulated, marketing claims can be out of control and consumers are very confused, especially about what to look for and how much to take. 
In fact, the FDA recently issued warning letters to 15 CBD companies for illegally selling products that contain CBD in ways that violate the Federal Food, Drug and Cosmetic Act. Plus, the FDA published a revised consumer safety update with general concerns about CBD products. 
To start, look for full-spectrum hemp extracts, which means that the product contains more than one cannabinoid, important because CBD seems to work best when interacting with other elements in the plant. If possible, shop organic and pesticide-free. Ask the company for third-party lab results, where independent labs ensure the product is what it purports to be. Find out how it was extracted (info should be on the company website) and look for one of these means: organic, pharmaceutical grade ethanol (grain alcohol) or supercritical CO2 extraction. Most important, if you are taking prescription medication, consult with your doctor before taking CBD, as certain meds can interact poorly with CBD. 
What do you think will be the big wellness news or trends in 2020? 
Climate activism will continue to grow, thanks to leaders like Greta Thunberg, because addressing climate change can no longer be a want, it's a need. This is relevant to wellness because human health is inextricably tied to the health of the planet. 
"Spiritual wellness" is on the rise. I'm seeing more "spirit guides" leading wellness retreats, and programs geared toward helping us make a greater connection outside ourselves. Self-care has been a strong movement this past year, so it's natural for us to evolve outward toward enlightenment and compassion for the greater good moving forward–especially in an election year! Also, what I call "cultural wellness" is starting to grab hold in spa and beyond, and that is so important–the idea that immersion in arts and culture can be healing, which, of course, it can. Wellness travel journeys that nurture mind, body and spirit; ocean cleanups; increasing bans on plastic straws and bags. And an increasing shift toward ethical and sustainable textiles and fashion. 
Wellness needs context, it is not as powerful when it lives in a bubble. We need to look outside ourselves to find greater connections with people and planet, because that is true wellness. 
What is your 'go-to' for relaxing after a long day? 
Ah, well, when I'm home, I love to take long walks in New York City or Central Park, even though that is just as stimulating as it is relaxing. Spending time with family and friends, reading a book–I just rediscovered the joy of Willa Cather's "My Antonia," and I'm reading "The Sixth Extinction" by Elizabeth Kolbert, which is important, though terrifying. When I'm not on the road, I love to cook and enjoy a glass of wine. I am also a news junkie, but that is most certainly not relaxing!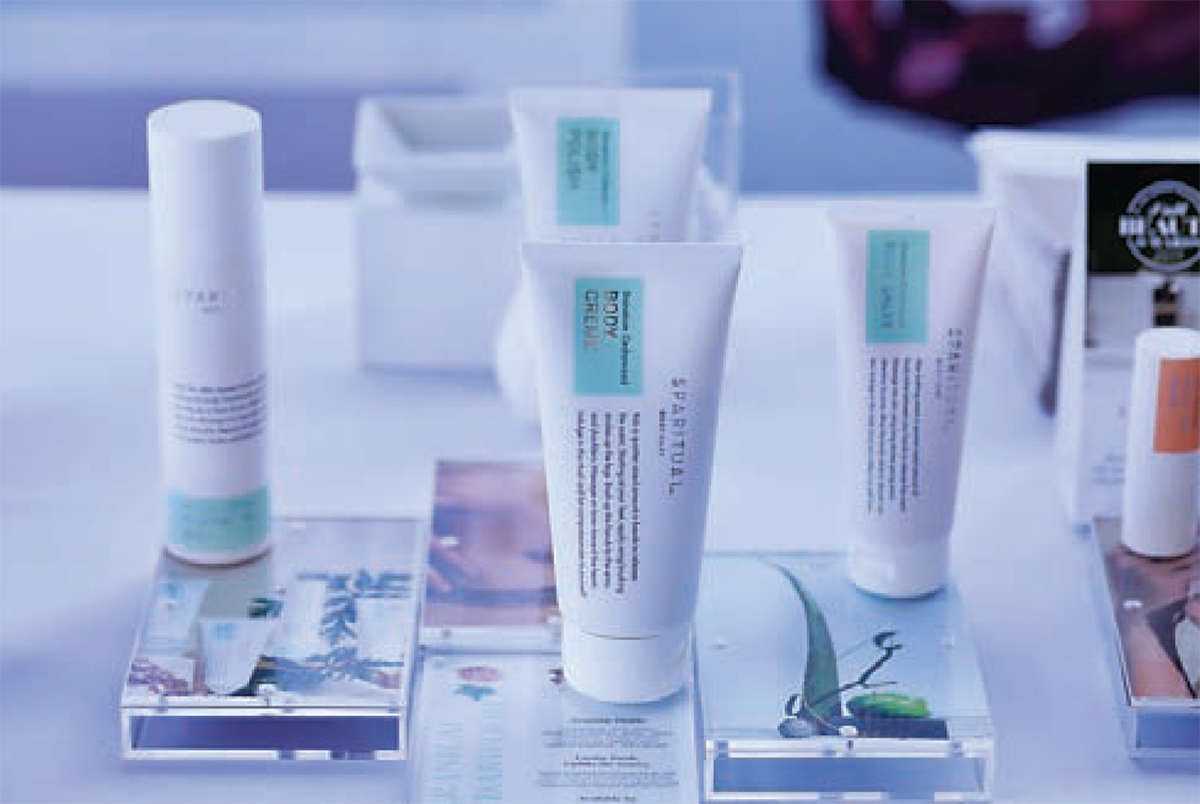 Any exciting new locations on the horizon for you to visit? 
I look forward to visiting Madeira, South Africa and Southeast Asia this year. It is my fervent desire to see Antarctica, Greenland, the Faroe Islands and get back to Copenhagen (I love the North.) I also want to write about the Bolivian salt flats, Japanese onsen, the mountains of Bhutan and the Tibetan Plateau. And I hope to spend more time on boats and trains, which I enjoy.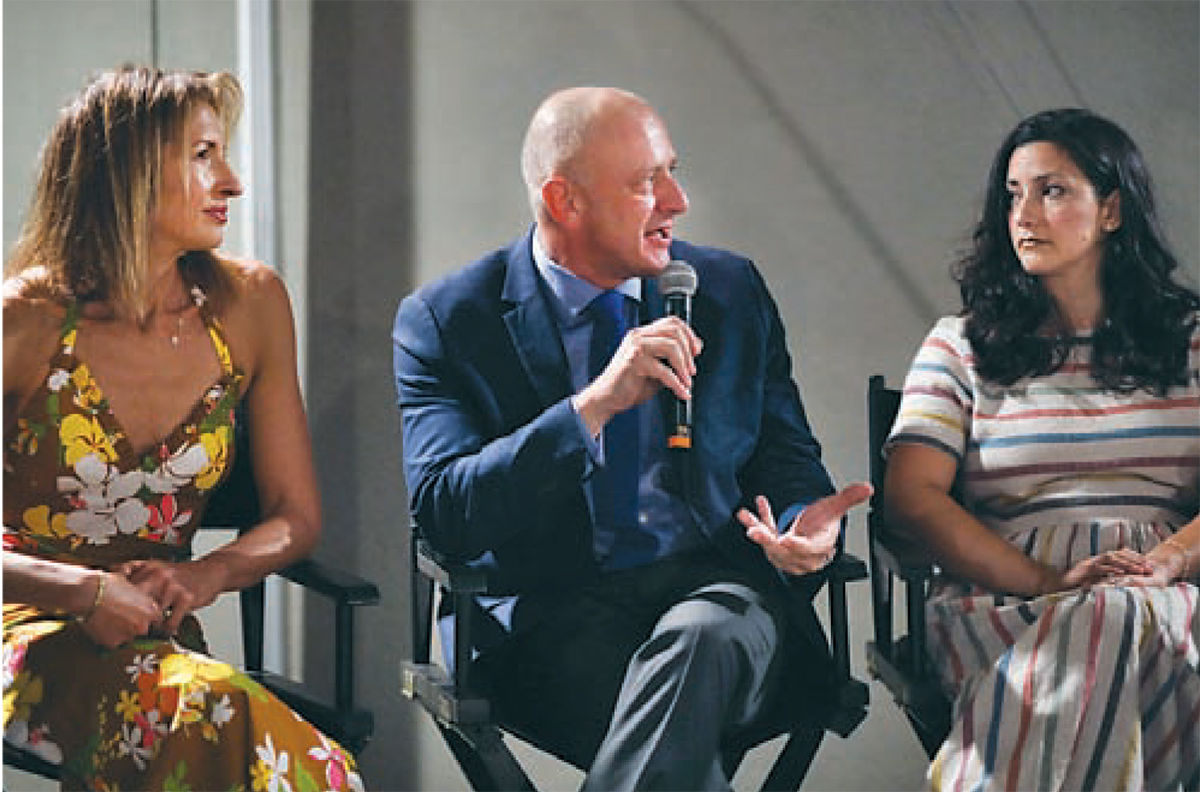 Do you have a tried and true spa that you like to frequent? 
Most of my spa visits take place when I'm traveling. New York City is, surprisingly, a bit of a spa wasteland. There aren't as many great spas here as you might expect, probably because spas need a lot of space, and that is precisely what we don't have in Manhattan. 
My go-to in NYC is the Great Jones Spa. They have a wide range of beautiful natural skincare, their massage therapists and aestheticians are stellar and the spa features a three-story waterfall in the relaxation area, where you can sit and be lulled by the sound of the water. 
Where do you like to go for pampering when you visit L.A. or Beverly Hills? 
My LA go-to is the Four Seasons on Doheny, it is so cozy and charming. The spa is a little jewel, and I always look forward to making time for a treatment when I'm there. If I can, I grab lunch outside at the Cabana Restaurant [menu by Matthew Kenney], it's just lovely. The hotel just launched a new Wellness Weekend, and it's divine!