Community News | News
Beverly Hills Suspends Services, Declares Emergency in Response to COVID-19
BY Laura Coleman March 20, 2020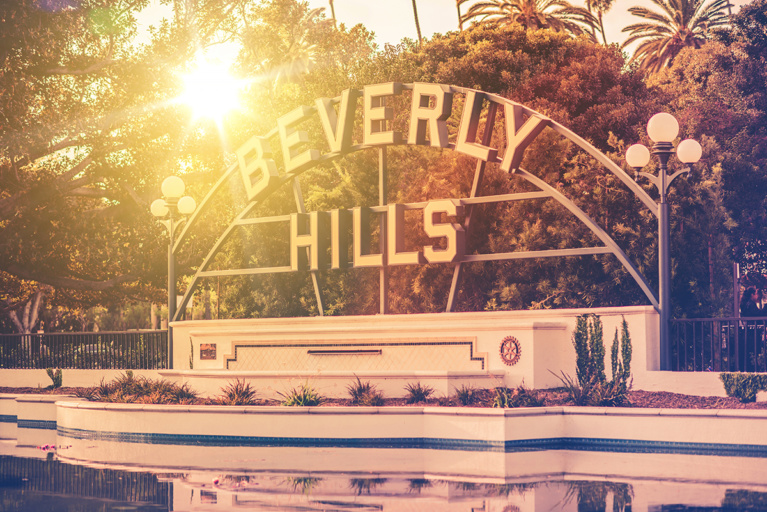 Reading Time:
2
minutes
With the L.A. County Department of Public Health declaring four cases of COVID-19 (Novel Coronavirus) in Beverly Hills this week (11 in West Hollywood, including the Mayor, John D'Amico), the pandemic is closer to home than ever before. At over 237,000 COVID-19 cases worldwide as of March 19, including over 230 reported cases in L.A. County, and over 9,800 dead from the virus, governments around the globe are taking increasingly stringent actions to curb the disease from continuing to spread. 
On March 16, the Beverly Hills City Council declared a local emergency in response to COVID-19 at the start of a televised eight-hour-long Emergency Public Session meeting. 
Mayor John Mirisch was the only member of the City Council physically present for the meeting at City Hall with the other four City Council members participating via teleconference. 
"We are in absolutely unprecedented times," underscored Assistant City Manager Nancy Hunt-Coffey when presenting a report about public health to the Council just before the unanimous vote. "It is very important at this time that people continue to self-isolate in their homes as much as possible." 
Those facing the greatest risk for COVID-19 complications are people over the age of 65, those with chronic conditions, and pregnant women, all of whom are strongly urged to self-isolate. Those who are sick also need to stay home in order to not infect others and become well. Emergency services continue to be available. 
Beverly Hills City Hall is now closed to the public and operating as a "Virtual" City Hall. Many City services may be accessed at www. beverlyhills.org or by calling 310-285-1000. And the City has announced that residents in need of immediate assistance (for example, with groceries or medication) can call the Human Services Division at 310-285-1078. 
In voting to declare a local emergency, the Council also approved allocating $1.7 million from the General Fund reserve to respond to COVID-19. The City further adopted an urgency ordinance directing the closure of non-essential retail stores to the public. Drug stores, pharmacies and grocery stores are still permitted to remain open, with City restaurants now limited to delivery or take-out only. 
In addition, all movie theaters, live performance venues, gyms ,and businesses providing physical health and beauty services that do not provide medical care are closed to the public. La Cienega Tennis Center, Roxbury Park Tennis courts and Greystone Mansion and Gardens are also closed. Local schools are closed and all activities of the City's Recreation and Parks Division have been canceled. 
The City Council also approved the temporary suspension of utility shutoffs and the temporary suspension of certain parking regulations. Further, the Council approved a moratorium on evictions for non-payment of rent by residential tenants and businesses impacted by COVID-19. 
Residents can visit www.beverlyhills.org/novelcoronavirus for the latest information on the COVID-19 crisis.