While many COVID-19 restrictions still loom over Los Angeles County, there are plenty of creative ways to celebrate Valentine's Day that incorporate romance, gastronomy, wellness and adventure.
Mobile Mixology from Maybourne
The Maybourne Beverly Hills is bringing hand-crafted cocktails from some of London's finest hotels (and fellow members of the Maybourne Hotel Group family) right to your door. The Mobile Mixologist program incorporates a large black SUV with a portable bar set up in the back. It arrives to your home, ready to serve a menu of classics that include The Connaught Martini and Claridge's Flapper plus a local Maybourne Margarita. Bar snacks include olives, mixed nuts and cheese crisps, with additional food items such as cheese and charcuterie or caviar available as well. While the white-gloved mixologist is preparing your drinks, sip a glass of Champagne, which is also provided from the roving bar. Order within a 10-mile radius of the hotel on Canon Drive every Wednesday through Sunday for $150 per person. maybournebeverlyhills.com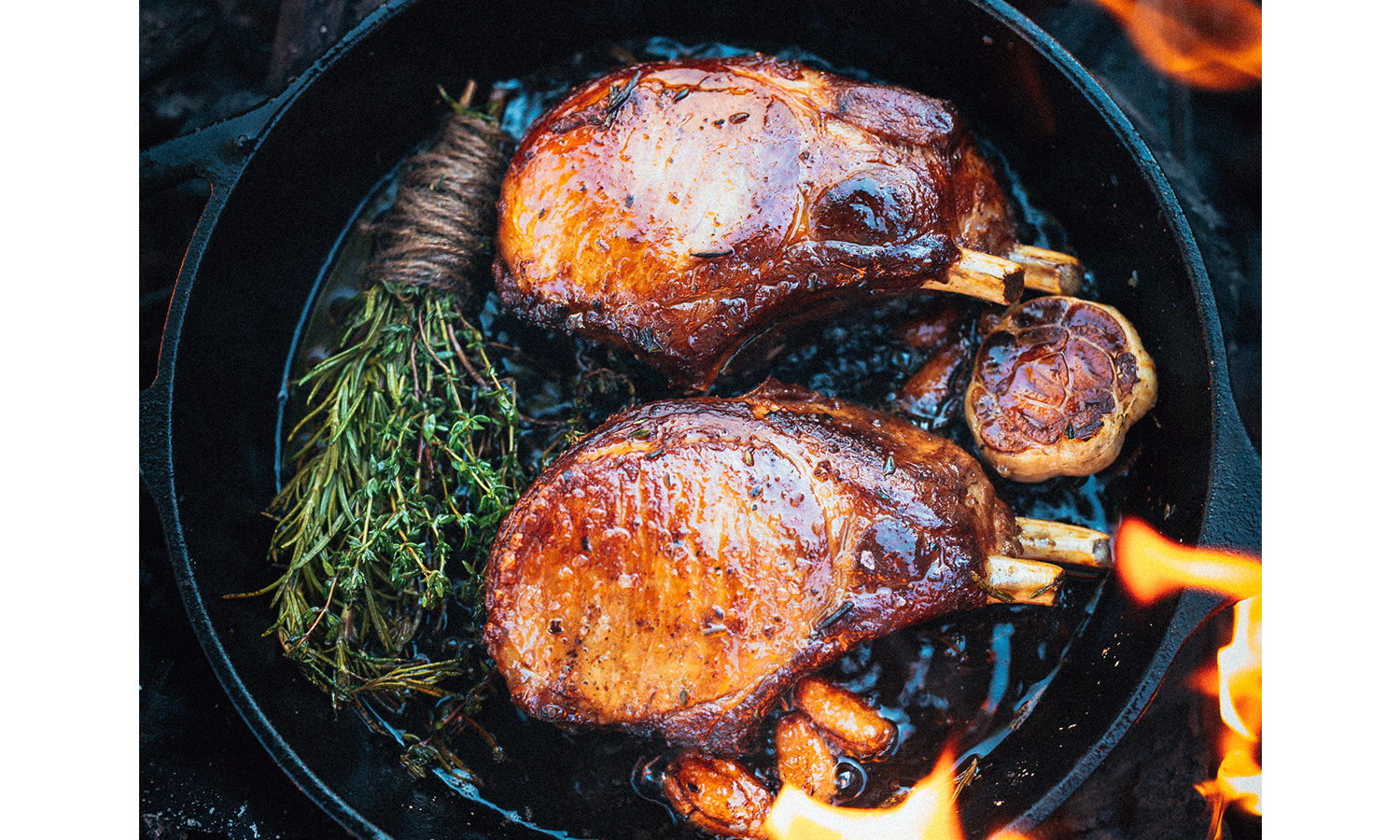 The Finishing Gourmet
In the past year, ho-hum delivery in plastic packaging has morphed into inventive meal kits. The Finishing Gourmet is a step above both concepts. The company delivers a fine caliber steakhouse experience from Bocuse d'Or Chef Robert Sulatycky. Meticulously pack- aged steaks, seafood, salads and sides arrive with condiments organized in servable glass jars. Boxes also include cooking utensils and a quality knife to slice into a juicy 38-ounce cowboy steak (should that be your cut of choice). All you need to do is quickly sear the meat, open a bottle of wine and light the candles. Prices start at $125 per person. thefinishinggourmet.com
Chocolate Tasting Classes
The old-fashioned heart-shaped box of chocolates with a red bow is a perennial favorite, but why not try a more creative option this year? Impress your love with a virtual chocolate tasting or chocolate making class by chocolate expert Ruth Kennison of The Gourmandise School and The Chocolate Project. Spend an hour learning about the origins, craft-making process while eating rare, small-batch chocolates from around the world or Zoom into her two-hour livestream classes where you'll make "The World's Best Chocolate-Caramel Tart" and other treats. The chocolate trivia challenge adds a competitive twist for some fun with other couples or friends. Prices range from $100 per household (ingredient lists are ordered separately) or group classes (with tasting kits sent in advance) starting at $35 per person. chocolate-project.com
If you'd rather opt for store-bought confections, try the rare but increasingly popular ruby chocolate, crafted from ruby cocoa beans. This newer, pink-hued option was created by Belgian-Swiss company Callebaut in 2017, but you can find it closer to home now at Compartes in Brentwood or West Hollywood. compartes.com
Flower Arranging Class or Club
Instead of gifting a single Valentine's Day arrangement, extend the gesture for an entire year with a monthly subscription from the Bouqs in Venice (bouqs.com), which start at under $50 for a variety of peonies, roses, lilies, orchids, and sunflowers. Or gift a flower arranging class from Alice's Table (alicestable.com), featuring farm-fresh flowers delivered nationwide to your door before a virtual class ensues. Tickets start at $65 each.
For a floral pièce de resistance, add a one-of-a-kind hand-blown vase from Saban Glass. Owner and philanthropist Cheryl Saban handcrafts the works of art in over 22 colors at her local studio. After taking a recreational class and falling in love with the artistic process of glass blowing, Saban's "hobby" became a full-time endeavor with partial sales from her highly sought-after works of art supporting various charities. "Valentine's Day has always been a special day for me, beginning in grammar school, with the sweet hand-written Valentine notes we giggled about, and the colorful candy hearts we gave one another," said Saban. "As adults, Cupid still inspires us to declare our love. One special way to do that is by giving your loved one the gift of beautiful flowers in a colorful vase. Our Flora vase is the perfect shape and size for your Valentine's bouquet." Prices start at $150. SabanGlassware.com. (Allow at least three weeks for delivery.) The vases are also available through Sonny Alexander florists on Pico Boulevard, known for their stunning rose arrangements. Sonnyalexanderflorists.com. Anthropology also carries a small assortment of Saban's best-selling drink wear and tabletop items if you are on the hunt for more items quickly.
Pen a Love Letter Contest
Find your inner Shakespeare or Neruda with the Peninsula Beverly Hills and award-winning artisanal tequila Mijenta. The pair have teamed up for the "Every Rose Has Its Thorn" cocktail collaboration and the "With Love" social media campaign. The public is invited to submit a letter to or from someone they love. The prize is either a stay for two at the hotel, dinner at The Belvedere or a couple's spa treatment. For more details, visit www.instagram.com/thepeninsulabh, then e-mail your love letter to marketingpbh@peninsula.com to be considered. Three winners will be announced on March 15.
Sensory Perfume Experience
Instead of simply presenting your beloved with a bottle of their favorite scent, book a private appointment at the renowned French fragrance house that opened a museum-worthy boutique at Two Rodeo. Parfum Henry Jacques embraces the concept of building a fragrance wardrobe from 50 signature scents that are housed in chic bottles and custom-designed collectible boxes of wood, fabric and lacquer. Prices start at $500. parfumshenryjacques.com
Couples Massage in Malibu
A drive out to Malibu is a relaxing and romantic pursuit any time of year. CURE is a private medical wellness center situated just across the road from Nobu Ryokan on Pacific Coast Highway. This healing spot offers guests expansive deck cabanas and couples treatment rooms with ocean views for massages from reiki (perfect if you prefer no-touch therapy) to reflexology. Of course, gloves and masks are worn by the therapists. Massage prices start at $210 per person. curedaily.com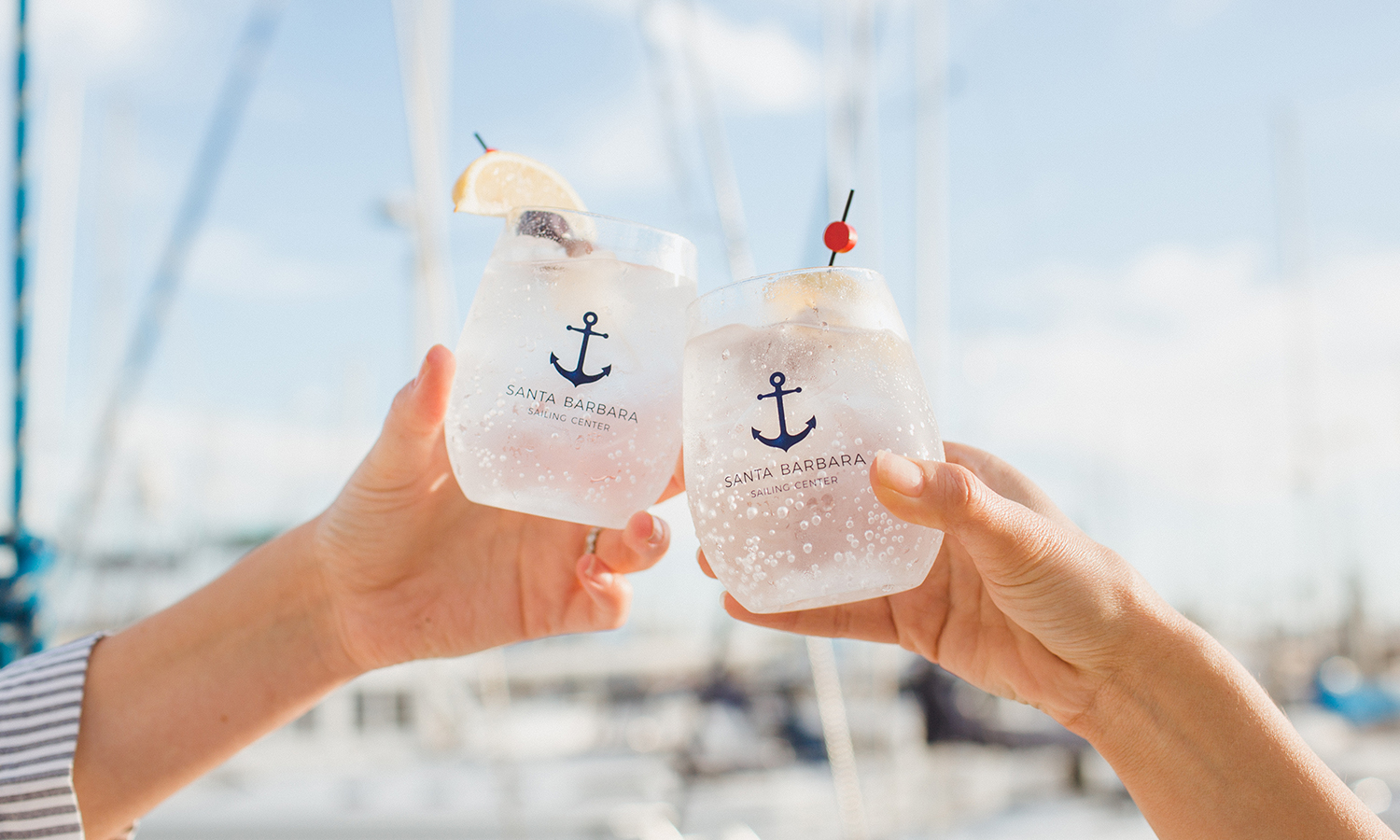 Dining at Sea in Santa Barbara
If you'd rather get out of town, head north to the Santa Barbara Sailing Center for a new Dining at Sea excursion. The nautical experts have partnered with Spanish eatery Loquita for a three-hour outing with Chef Nikolas Ramirez. This private dining experience is held on an open-air yacht in the Santa Barbara Harbor with the restaurant's specialties from tapas to paella with wood-grilled seafood. Sip your signature gin and tonic as panoramic views of the American Rivera float by at sunset. Prices start at $275 per person. sbsail.com/dining-at-sea-2/
Take a Romantic Stroll
If you're looking for a romantic place to take a stroll, consider the tranquil Self-Realization Fellowship Lake Shrine. It's a hidden 10-acre garden in Pacific Palisades for meditation and self-reflection, and it's free. You can walk the peaceful grounds hand-in-hand with a pathway that surrounds the lake dotted with statues and small waterfalls. You can also get a workout in by hiking up 105 steps to the temple with a stunning panoramic view. Who couldn't use a little bit of inner peace and healing in nature after 2020? Parking is available in front and reservations are required at yogananda.org. And, if you're longing to get back to familiar haunts, Will Rogers State Park, Griffith Park and Runyon Canyon hiking trails are open, but make sure to abide by social distancing requirements.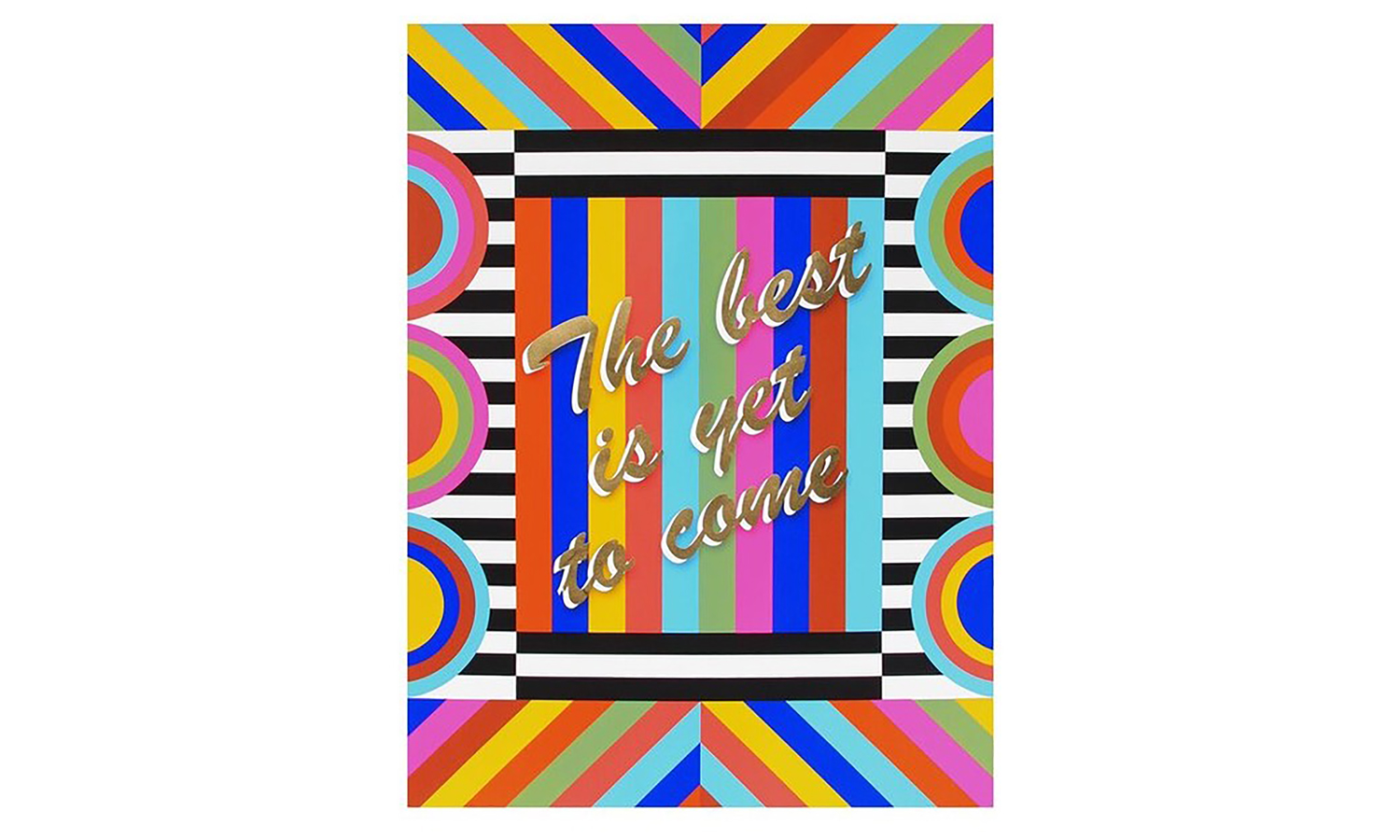 Create an Artistic Card
For a fun and creative family pursuit, you can join a Zoom art class to make Valentine's cards. The Brentwood Art Center is hosting a one-hour free Valentine's Day card workshop on Feb. 13 at 1:30 p.m. The positive Manifesto of London-based artist Lakwena Maciver serves as the inspiration for the class and instructor Kira Lynn Caine invites you to use some of those messages (found on the website registration link), but now is the time to add your own personal sentiment to your one-of-a-kind creation. You will need to have handy colored pencils, markers, a glue stick, scissors, construction paper and old magazines for creating collages, and graphic patterns. Your kids will love it and it might even take you back to your old school days. A hand-crafted card will mean so much more to the recipient than the generic store-bought variety this year. brentwoodart.org/workshops/valentinescards-workshop