As of February 1st, Los Angeles is now home to the first contemporary art gallery from the African continent. Neighbored by pinnacles of Los Angeles culture, from Decades to Alfred's, Rele Gallery from Nigeria stands proudly on Melrose Avenue as a source of visibility for artists working across diverse media in Africa and the diaspora. Rele Gallery seeks to promote appreciation, followership and engagement of art from Africa by making it accessible to both a local and global audience. The female owned, operated, and supported gallery is shifting the art scene to a more inclusive arena while simultaneously enhancing Los Angeles' international cultural profile. 
Founding director Adrenrele Sonariwo saw opening the gallery as an opportunity to harness and facilitate social change while allowing African artists a space of validation and potential growth within the ivory towered art world. Sonariwo has a long history in the art world, with experience running numerous galleries and curating exhibitions internationally for the past decade. After returning to her hometown of Lagos in 2015 following stints in the U.K. and U.S., Sonariwo opened the first Rele Gallery in Lagos: the word 'rele' is Yoruba for 'coming home.' 
Since its inception, Rele has served as a critical interface between the art world in Africa and the international sphere. The original gallery in Lagos has become the leading space for contemporary art and artist development in Nigeria. Its expansion overseas is another step in the long-term goal of continuously developing, advocating for and representing today's most talented African artists. Though Rele Los Angeles is more than 7,500 miles from Lagos, the two locations are united in their mission to bring Nigerian art to the forefront of the art scene.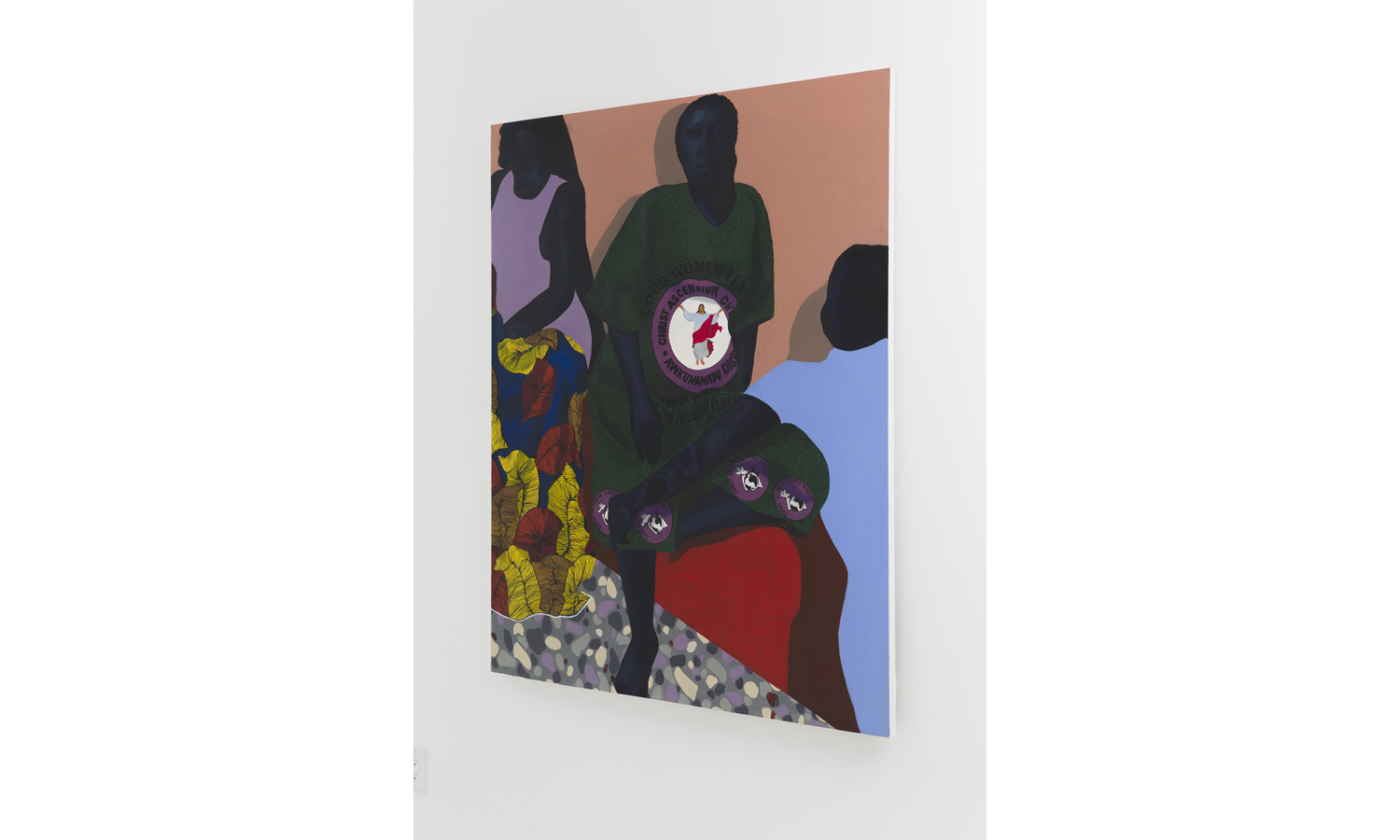 Los Angeles was Sonariwo's first choice for international expansion because of its diversity and welcoming response to her previous L.A.-based work. "I'm an art lover who has run galleries in Africa and curated exhibitions internationally. I have worked in the art space for years and have always wanted to open a space in Los Angeles, which is such an important center of global multicultural art and culture. The love and support that the gallery has found within the L.A. community is at the core of why we chose to open our first international space here. L.A. is such a beautiful city with a truly multicultural population that cares deeply about the arts and culture. I've lived in different parts of the U.S., but always felt the most welcome and happy in LA. We exhibited at the 2020 L.A. Art Show and we found really strong levels of interest," said Sonariwo. 
In its white walled, one room space on Melrose, Rele Gallery presents a blank canvas for Contemporary African artists to share their stories and engage with a new kind of audience, and vice versa. "Traditional African art is mainstream and well understood the world over. It has been for decades, maybe even centuries. Contemporary African art however is coming into its own at this moment and we are seeing so much work being created by artists whose influences are at once local and global. Their voices are being shaped by events and experiences both deeply personal but also public and international. It's a unique perspective of storytelling that might otherwise not be available to an international audience were it not for our efforts," explains Sonariwo.
Rele Gallery's debut exhibition presents Orita Meta-Crossroads. Loosely translated as "a junction where three roads meet," Orita Meta references a book and painting by Nigerian artist and writer Peju Alatise. Like Alatise's work, the exhibition explores the dialogue on gender and femininity between three exciting women artists presently working in Nigeria: Marcellina Akpojotor, Tonia Nneji and Chidinma Nnoli. The featured artists utilize their own unique experiences through varying artistic methods to explore pre-existing Nigerian notions that contrast and inform perspectives held by an American audience.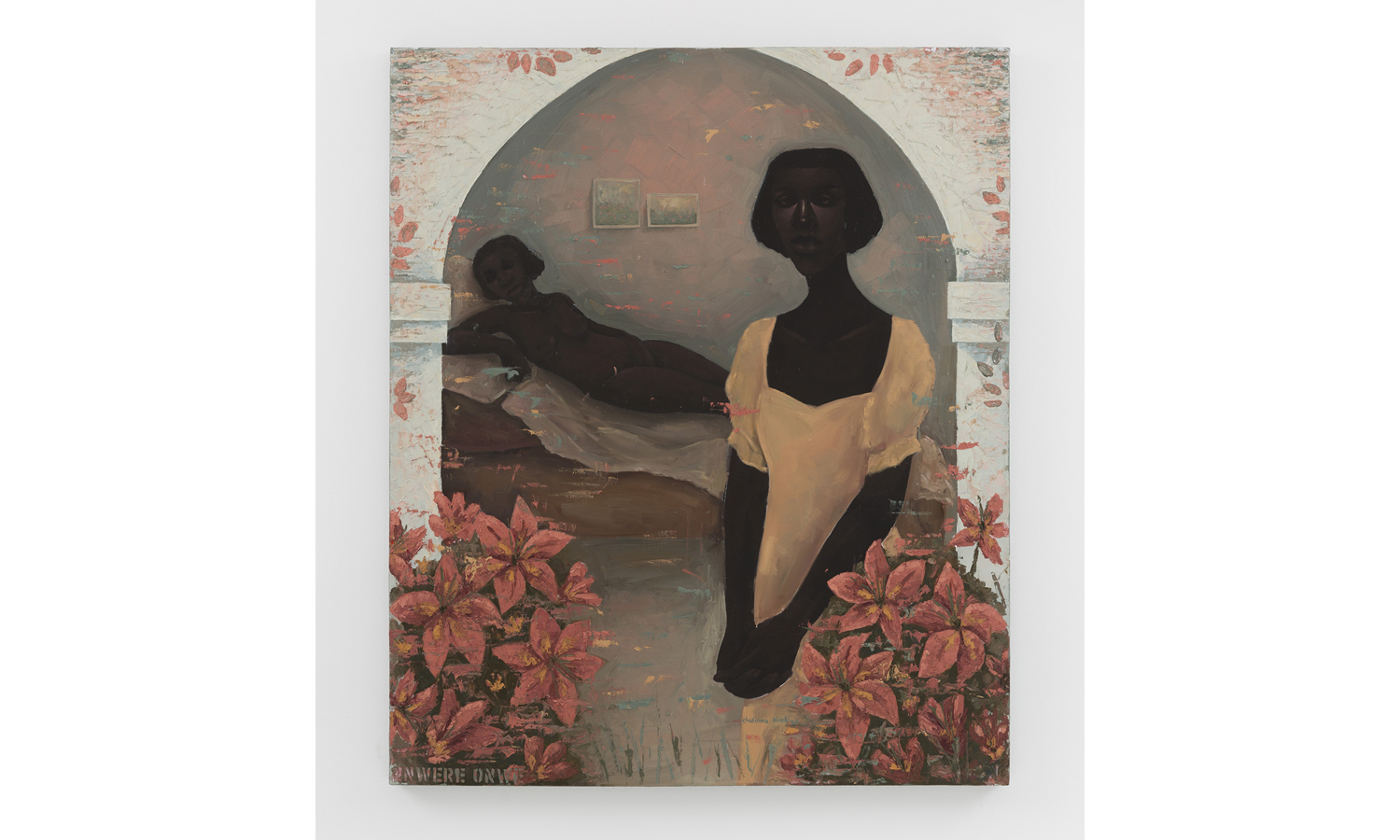 The exhibition's strength lies in its powerful female Nigerian context, one that has been seldom explored in recognized art. Nenji's works explore a culture of suppression and silence on issues surrounding women's mental and physical health, bodily autonomy and sexual harassment through intimate scenes embellished with bold colors and intricate patterns. Nnoli's series "A Poetry of Discarded Feelings" contrasts the idea of purity culture by conveying the hidden against the visible to draw attention to the overwhelming silencing of female sexuality within Nigerian societies. Akpojotor's work from her "Conversation" series incorporates pieces of Ankara fabric to build up her intricately layered scenes that emphasize the importance of communal discourse as a tool for driving change and interrogating existing narratives. The exhibition ignites an emotional response by demanding consideration of the hegemonic forces at play in both Nigerian and international societies, while simultaneously offering a sense of solace through images of female communion, solidarity and empowerment. Vibrant color schemes and large canvas' artistically lure the viewer in, then forces them to confront the heavy topics existing behind the beautifully adorned scenes.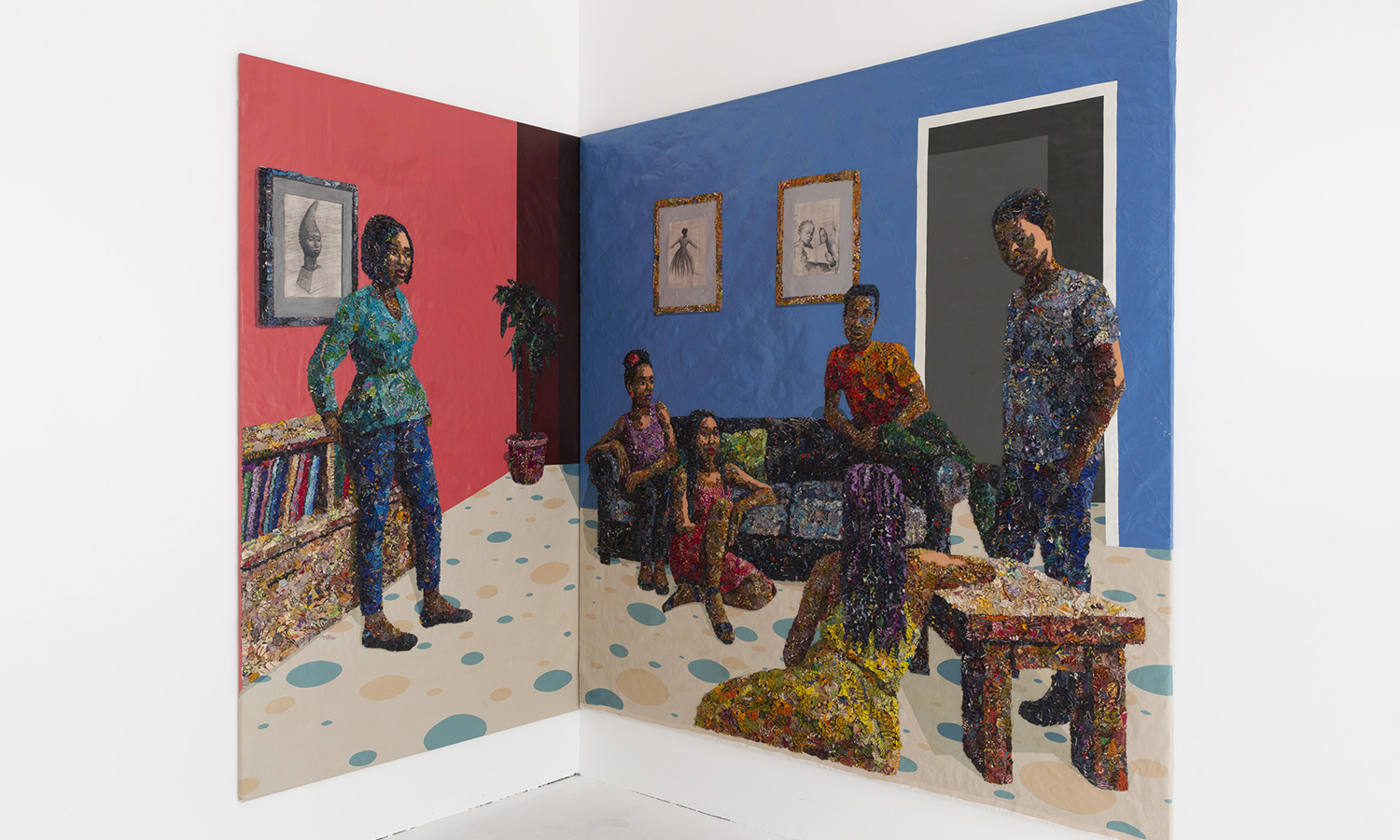 As for the future of Rele Gallery, Sonariwo intends the space to be a continual opportunity for intimate encounters with the works of Africa's finest. "We are delighted to join the thriving community of multi-cultural artistic encounters that already exist in an established international hub such as Los Angeles," she said. Rele Gallery's upcoming full year of programming will include waves of African artists working in diverse mediums. Sonariwo hopes they will trigger a newfound followership and engagement with arts from Africa. She looks forward to welcoming and enlightening lovers of art and Africa alike. 
Orita Meta – Crossroads is now open at Rele Gallery, 8215 Melrose Avenue, through March 28th. Due to COVID-19 restrictions, the gallery is open by appointment. www.rele.co/
Cameron Crews is a freelance writer for numerous L.A.-based galleries, fashion houses, and publications. Originally from Texas, Crews moved to Southern California after earning a distinguished degree in joint honors Art History and Modern History at the University of St. Andrews in Scotland in 2019. Her book, "To the Monsters of My Past," was published in November and reads as an unconventional autobiography, written in verse, of the heartbreaks, struggles, triumphs, and epiphanies she experienced over an eight-year period.