The Courier's Fine Autos Contributor Tim Lappen is the Fine Autos Editor for Haute Living, Haute Time, Haute Residence and Haute Auto and a partner in a Century City law firm, where he chairs his firm's Family Office Group and the Luxury Home Group. He can be reached at TLappen@gmail.com, and his website is www.LifeInTheFastLane.org.
"May you live in interesting times." Based on your age and where you went to school, that phrase can mean several different things. But it's used here to reflect that we are on the cusp of a new age, a time when "electric car" or even "hybrid" doesn't mean "counterculture" or "eco-freak" or any of the many slightly pejorative connections which these cars may have had in the past. Today's offerings include hyper-luxury and ultra-sophisticated options which can meet, and even exceed, what the best of the "normal" ICE (internal-combustion engine) choices can provide.
This piece covers some of the newest and most-sophisticated cars around and includes several vehicles which are fully–or partially–motivated by electricity. And note they come from a disparate group of manufacturers worthy of a United Nations meeting: America, England, Italy and Germany. And, when you consider from where some of their major components were sourced, even more nations are at the party.
Here are six of the latest and greatest worthy of your consideration. And to make things easier for you, most of these cars have Westside showrooms so you easily can stop by and see them for yourself.
Lucid Air – Lucid is a relatively new entry to the car world. Originally a battery-manufacturing firm, it morphed into a car company and, most recently, had a public offering. Based in Newark (Northern California), this firm decided that having the first vehicle be a luxury version, called the "Air," was the way to go. Four variants have been announced–the Air Pure, the Air Touring, the Air Grand Touring and the Air Dream–and their base prices range from just over $77,000 to about $170,000. With a projected range (depending on battery, body size, etc.) of up to a whopping 520 miles, they aim to make "range anxiety" a thing of the past. Lucid opened a sales office on Wilshire Boulevard in Beverly Hills to show the world that they, indeed, had a real car for the real world. The electric motor can produce up to 1,111 horsepower (not a typo) and can move one model of this luxury car from 0-60 in 2.5 seconds (yes, that's quick!) on up to a top speed of a reported 186 mph. (Put that in your hemp pipe and smoke it!) Battery charging has been improved, too, so you can add about 300 miles of driving with a high-speed charger in about 20 minutes. (Note that, with electric cars, range, performance, charging speed and other metrics can vary depending upon a variety of issues, including choice of battery, temperature, driving conditions and type of charger used.) The Lucid Air definitely is a four-door sedan worth checking out.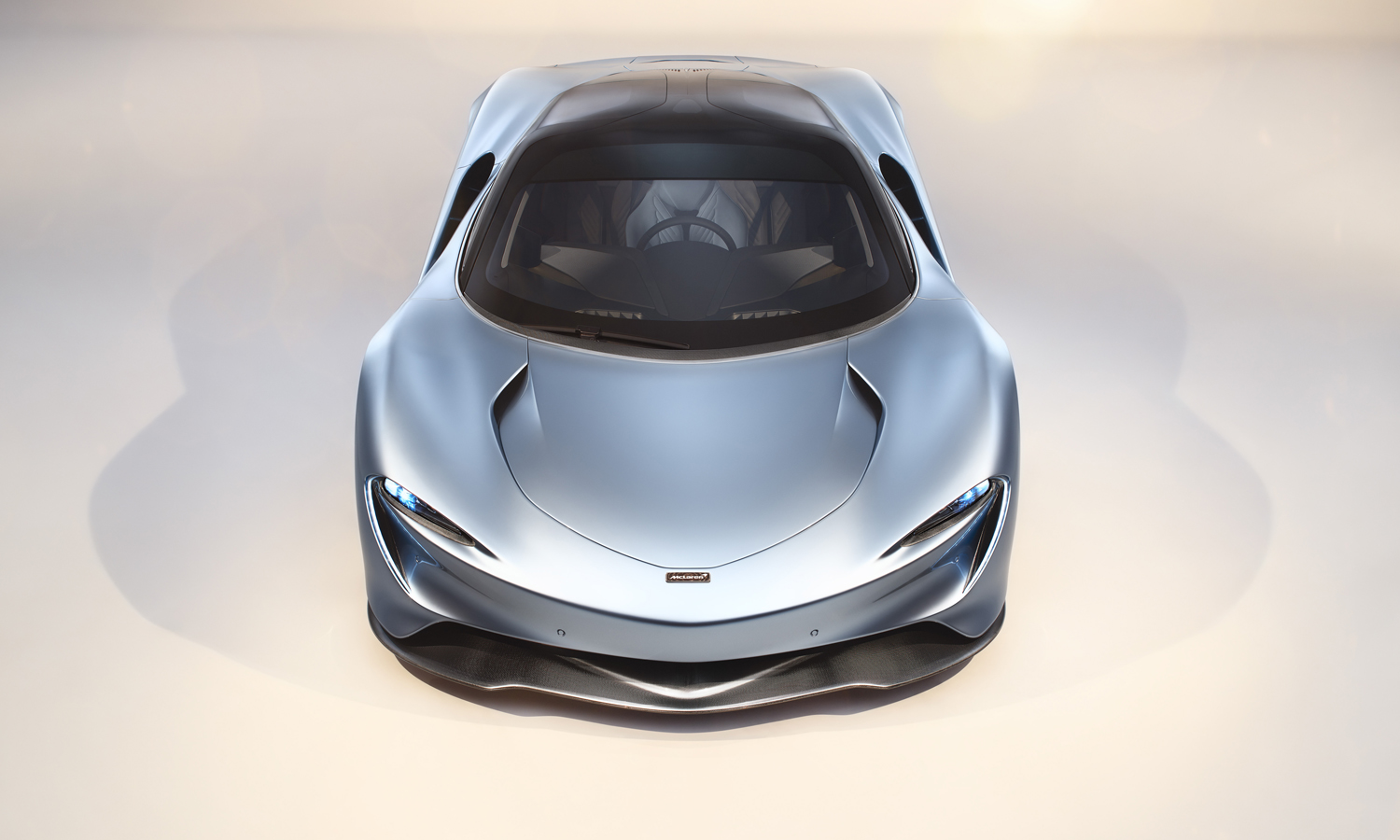 McLaren Speedtail – The McLaren brand, as an automotive manufacturing company, only dates back some 30-plus years, but they were involved with the industry long before that. New Zealander Bruce McLaren started his eponymous company in 1963 as a racing team. In the mid-1980s, McLaren Cars (later McLaren Automotive) was formed and that led (to the delight of hypercar aficionados everywhere) to the 1990 creation of the F1, a supercar that sold for close to $1 million (back when that was a lot of money for a car) and which today can fetch in the $20 million range. A few McLaren supercars have shown up since (here's looking at you, P1 and Senna), but the Speedtail is considered the worthy mantle-wearer to the F1's crown. A hypercar with both gasoline and electric motors to get it going, it boasts a total of 1,036 horsepower (!) and has the street cred to back it up. With 0-60 in 2.8 seconds, the top speed is 250 mph, all at a price of over $2 million. Just a glance at the extremely-long rear tail and the fully covered front wheels gives you an idea that this is a car going places, and quickly. While some of the other cars in this article are a little more about Point A-to-Point B driving, perhaps even spiritedly, the Speedtail is about Point A to anywhere with lightning speed and razor-sharp handling.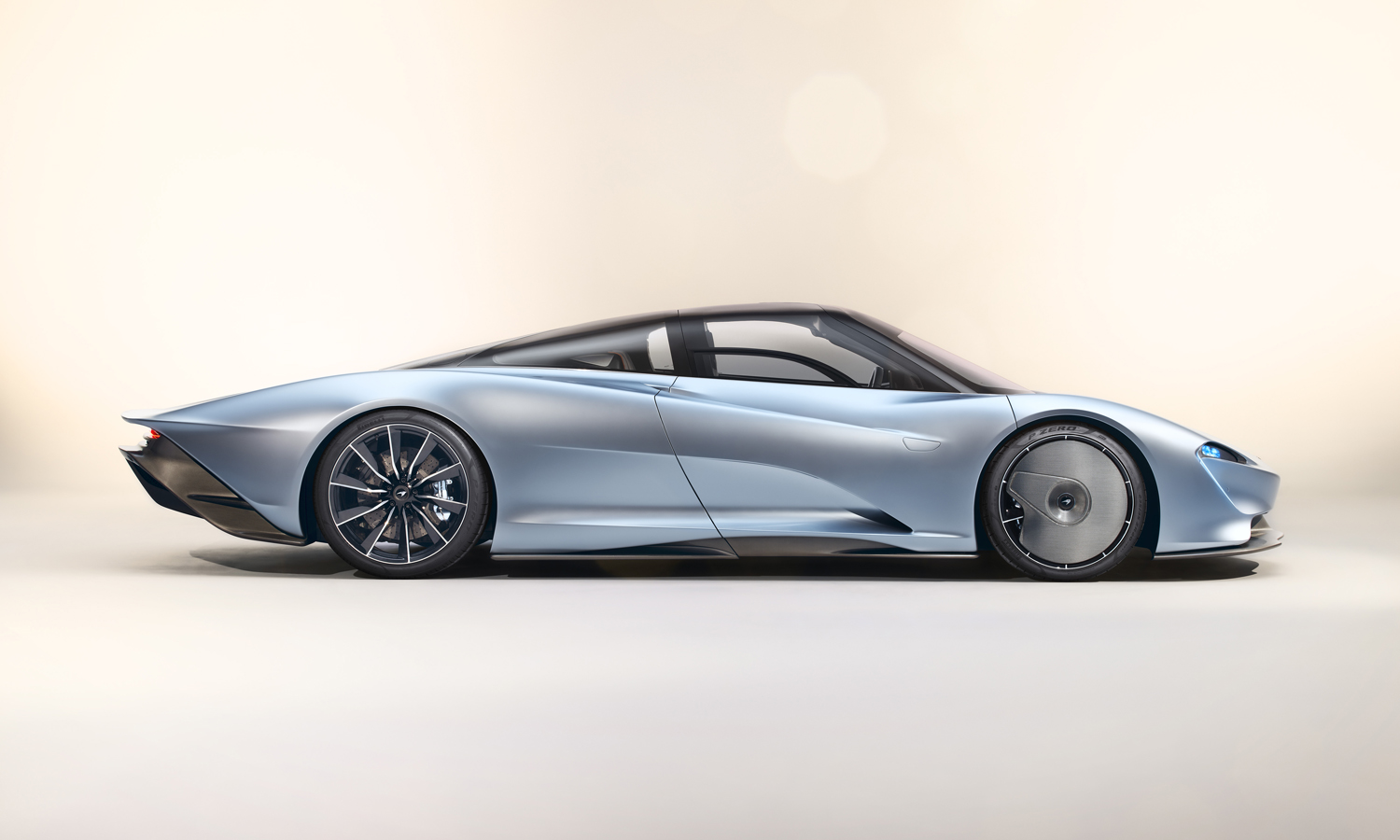 Cadillac LYRIQ – This definitely isn't your father's–or anyone else's–Cadillac as it's not yet available, but it will be soon–an all-electric Cadillac four-door crossover starting with the 2023 model year (though deliveries are scheduled to commence during the first half of 2022). Reservations opened in September and sold out in 10 minutes! Why? Well, it's great looking, has a ton of special features and people (finally) are loving (or at least are accepting) fully-electric cars. The specs–a Cadillac-estimated 340 horsepower and a Cadillac-estimated over 300 miles of range with a full charge. With high-speed DC fast charging for properly equipped public stations, owners can add an estimated 76 miles of range in about 10 minutes of charging time and with home charging, it offers a segment-leading 52 miles of range per hour of charge. Special features? Here's a teaser: Available Super Cruise, the industry's first true hands-free driver-assistance technology for compatible roads; a brilliant 33-inch-diagonal advanced LED display with the ability to emit over 1 billion colors; Cadillac's next-generation Active Noise Cancellation system; Slim-line LED headlamps with choreographed lighting sequence; and an AKG Studio 19-speaker audio system with headrest speakers. Sound good? Get to your local Cadillac dealer.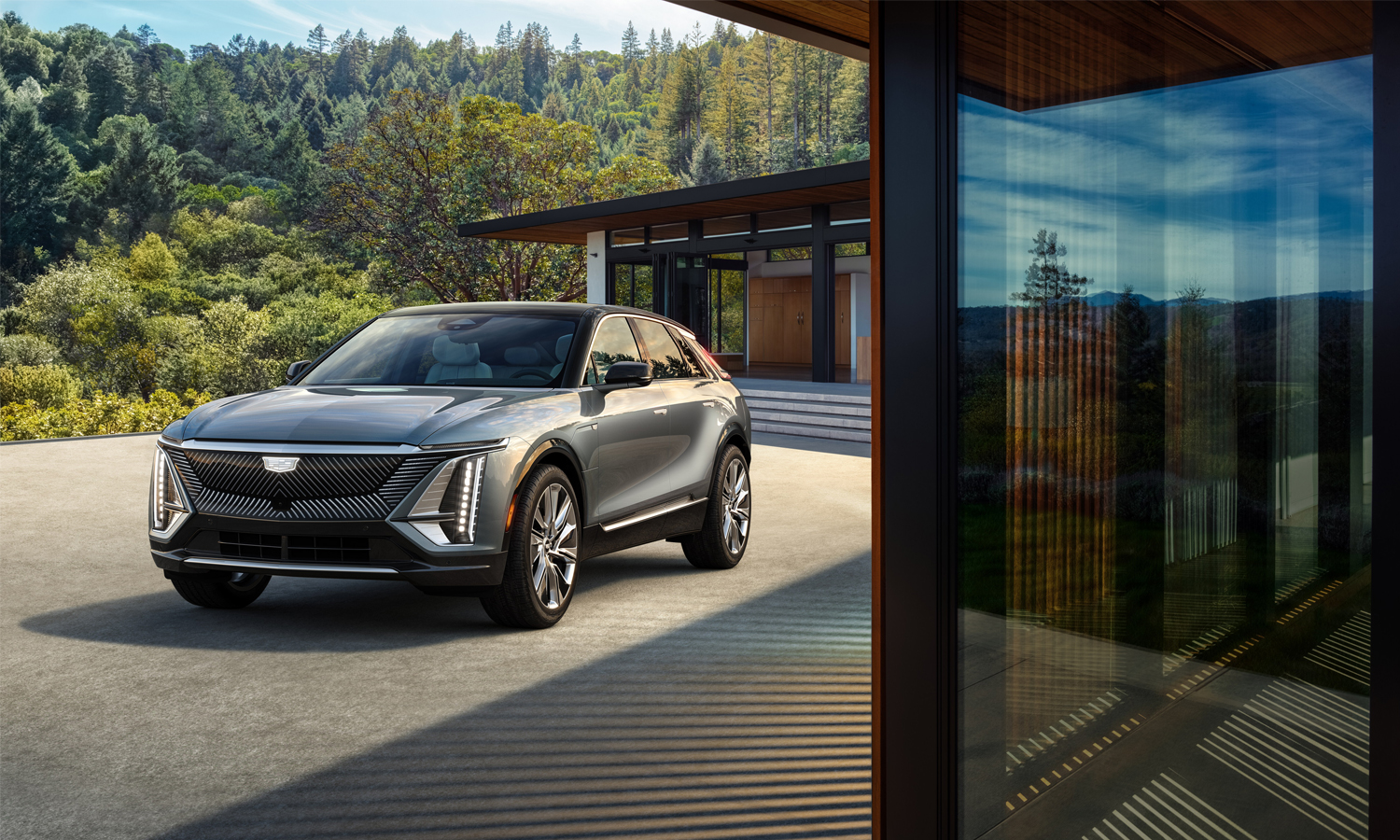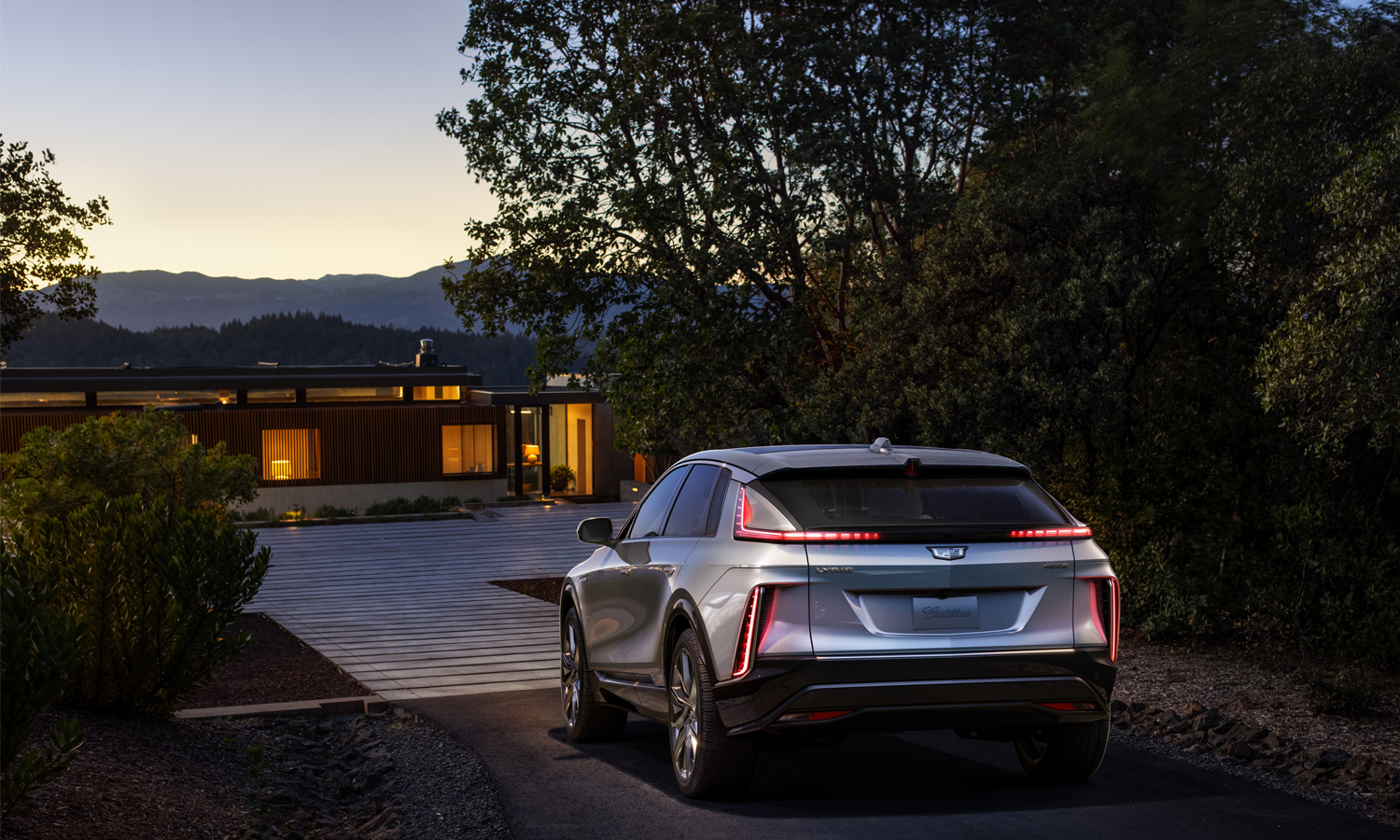 Maserati MC20 – Many of us have seen the two and four-door Maseratis around town, mostly the Quattroportes, Ghiblis and Levantes. However, the far rarer MC20 is right at home with its supercar competition. Developed with a mid-engine twin-turbo 3.0-liter V6 developing 621 horsepower, 530 pound-feet of torque, the MC20 knocks off 0-60 in under 2.9 seconds and has a top speed of 202 mph. A hand-built production supercar, it gets its name from "Maserati Corse," which means "Maserati Racing" in Italian. Twenty have been built so far and deliveries are scheduled to start right around the date you're reading this. Pricing starts at $212,000, but the typical U.S. buyer adds the carbon fiber package and a few other options, bringing the average sales price to about $275,000. So far, the most popular color combination is the launch color, which is Bianco Audauce ("Bold White"), a special matte warm white with a blue mica iridescent sheen, which gives the car the look of a marble when sun hits it.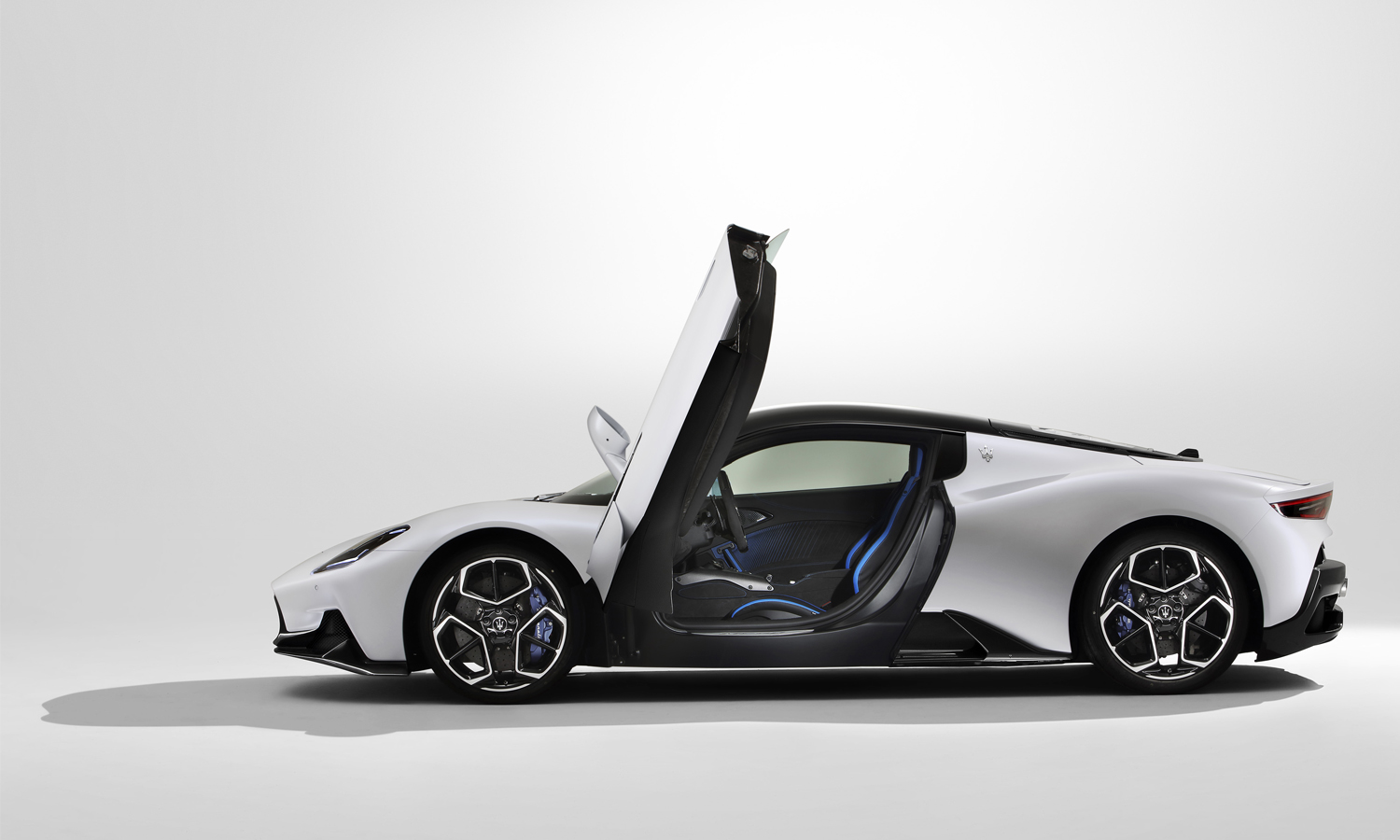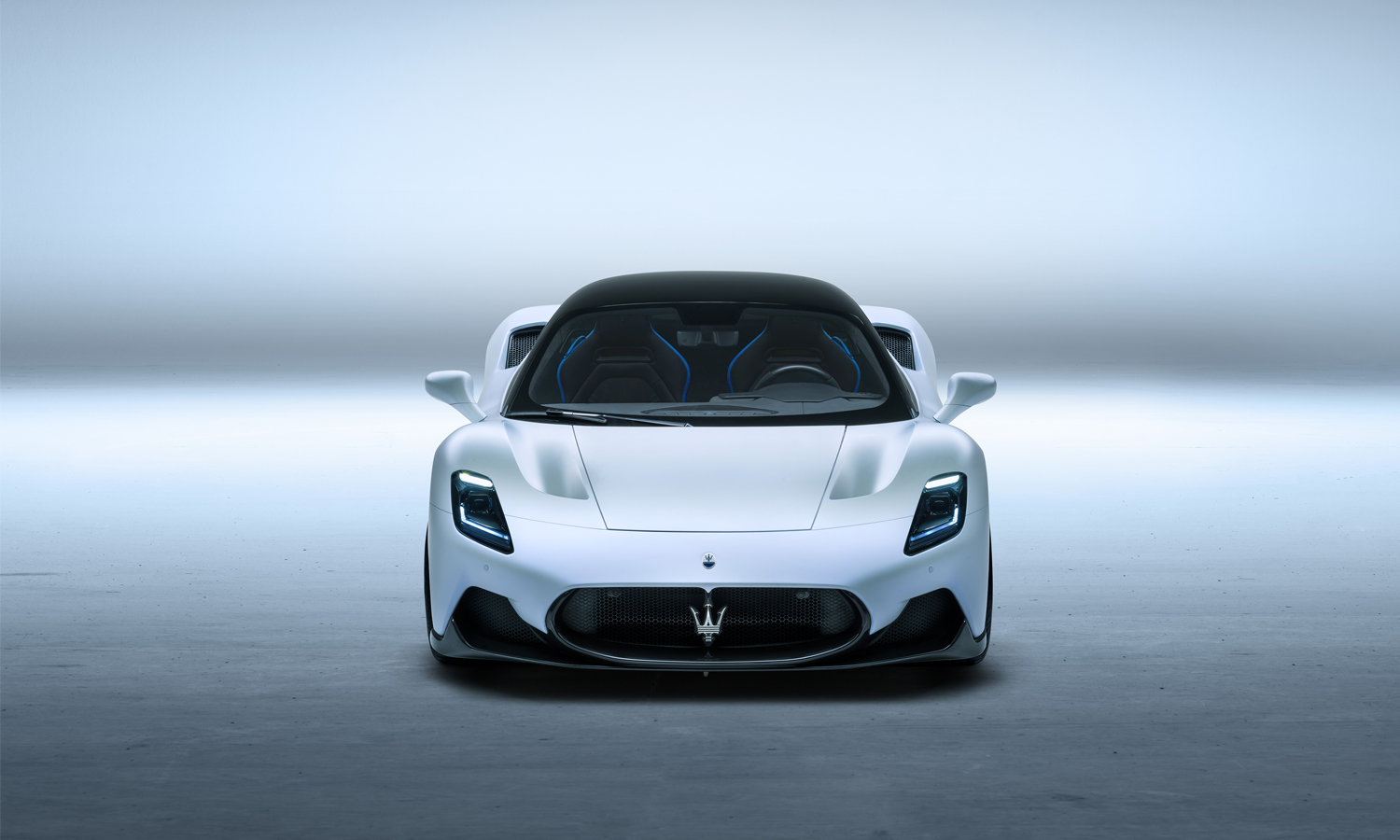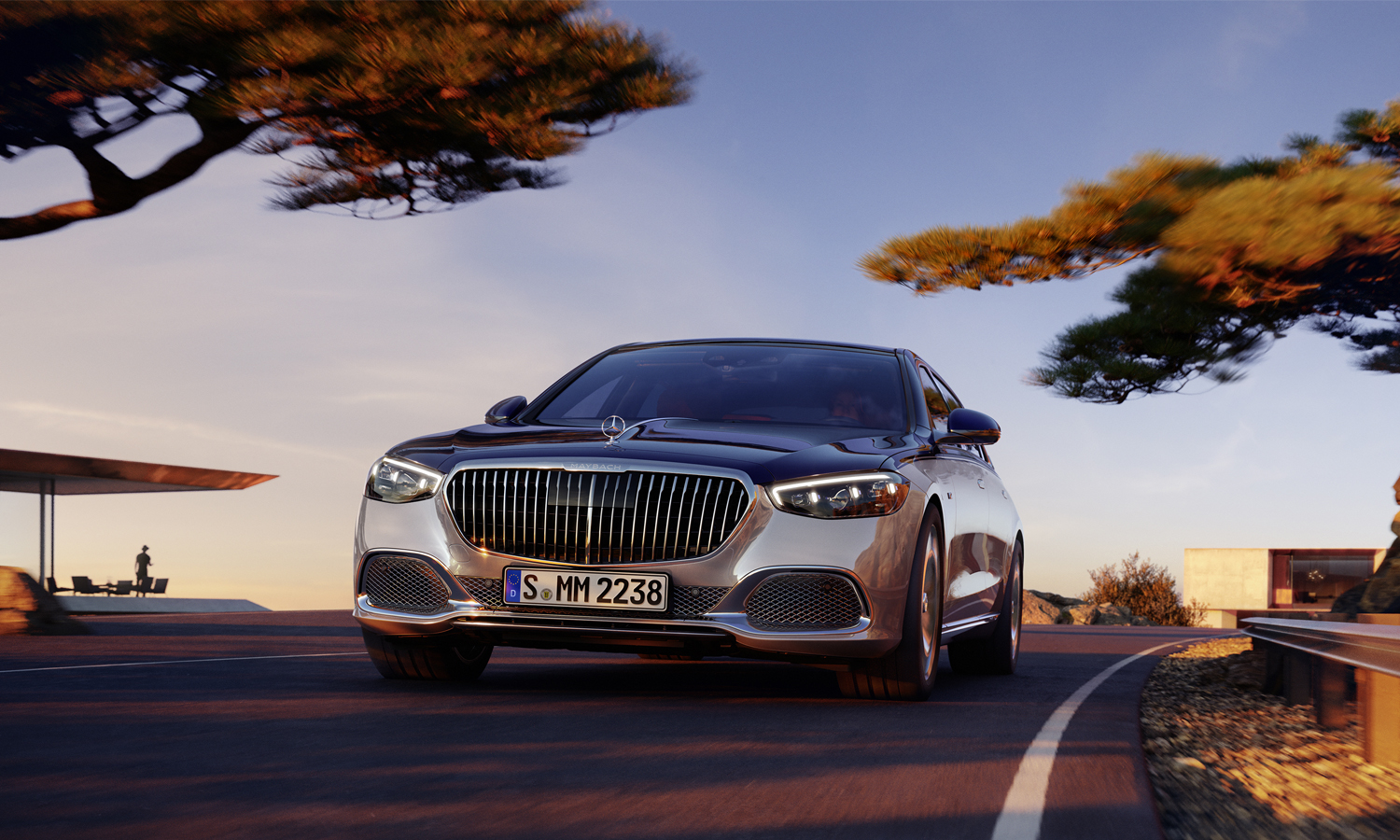 Mercedes-Maybach S580 – You may recall the Maybach (pronounced "My-bach") name from when, in 2002, Mercedes decided to create an upmarket sub-brand, perhaps to compete with the BMW/ Rolls-Royce family of vehicles. However, that foray was not overly successful and production stopped a few years later. Then, a few years ago, Mercedes brought back the name (it's the last name of William Maybach, Mercedes' chief designer in the early years), and the model profiled here is the Mercedes-Maybach S580, a high-end S-class (and they also are offering a Mercedes-Maybach GLS, a very high-end SUV). With a price starting at $184,900, it's certainly near the top of the S-class sedan price range, but the creature comforts available on this car – fully-reclining rear seats, wine refrigerator, crystal goblets, etc. – put it in a class by itself. Its closest competitor would be a rolling palace. As expected, it drives like a dream, rides like a cloud, and coddles the occupants.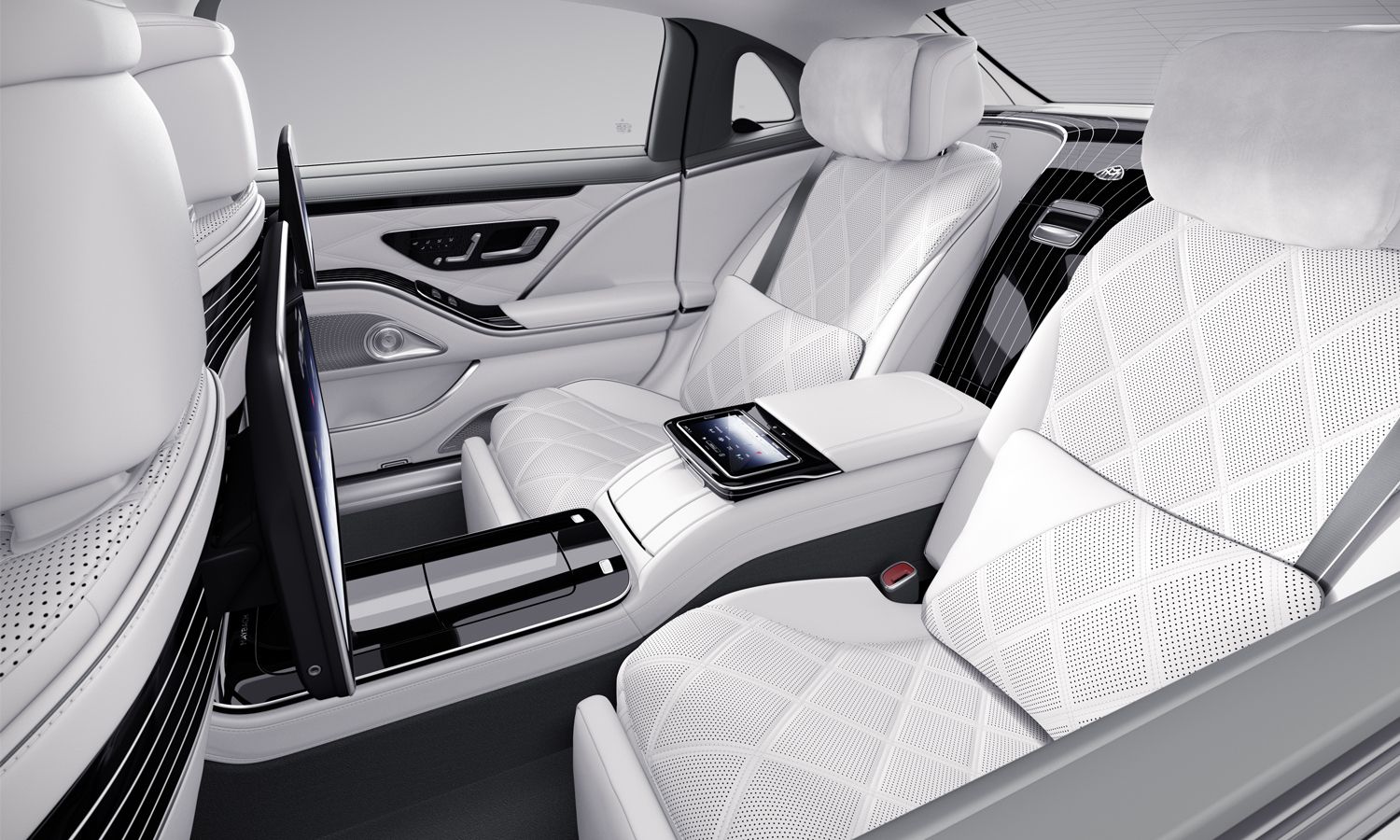 Ferrari Purosangue – Last but certainly not least (and certainly not yet here), this latest offering from Maranello is so new that it's really little more than a well-leaked secret. There's no official photo or drawing, and the only available pictures are ones created by artists (and we can't use those here). The company's leadership was famous for saying that Ferrari never would create an SUV, but time changes (and pronouncements sometimes pass with their proclaimers). The luxury-SUV segment of the industry has been a huge success for Porsche, Audi, Bentley, Lamborghini, Rolls, Range Rover, BMW, Mercedes, Aston Martin, Alfa Romeo and Maserati, so it seemed inevitable that Ferrari would join this rolling party at some point. The rumor is that the Ferrari Purosangue (which literally means "pure blood" but colloquially means "thoroughbred") will arrive late in 2022 or in 2023 with a price in the mid-$300,000s. It presumably will be an all-wheel drive SUV (as most of today's SUVs are) with a front-engine, possibly with a hybrid component but likely to have a Ferrari V8 or even V12 to motivate it (and also to provide a soundtrack that Ferraristis have come to know and love). That's all we have so far, but at least you now know that it's coming to a driveway near you.
We hope that you've enjoyed this little sojourn into the land of luxury and exotica. If you hurry, you may be able to have your holiday dream delivered on time to enjoy it for the New Year.
Photos courtesy of Lucid Motors, McLaren Automotive, Cadillac/General Motors, Maserati North America, and Mercedes-Benz USA