Arts & Entertainment | Columnists | Neely Swanson
How to Navigate Streaming Services: Part Two
Part I of "How to Navigate Streaming Services" gave you the basics on what to look for and how to make your way through the most commonly watched streamers: Netflix, Hulu, Amazon, HBO Max, Disney+, and Apple TV+. Here, we will go into a deeper dive on the plethora of services available. 
BY Neely Swanson September 10, 2022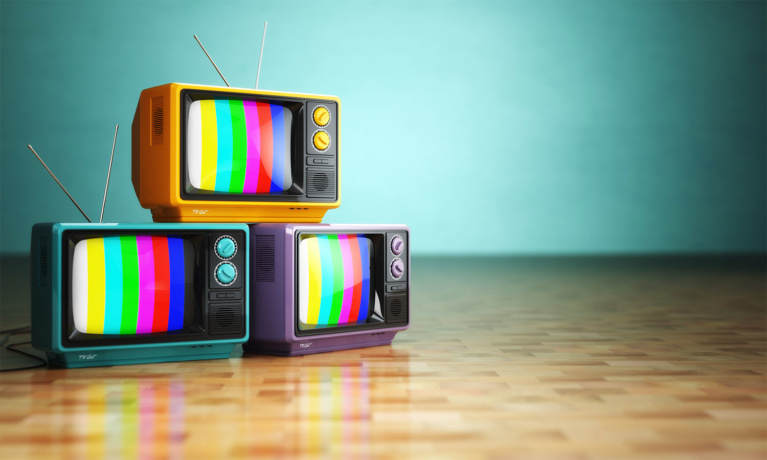 Reading Time:
7
minutes
 

Courier Series: Part Two of Three
Part I of "How to Navigate Streaming Services" gave you the basics on what to look for and how to make your way through the most commonly watched streamers: Netflix, Hulu, Amazon, HBO Max, Disney+, and Apple TV+. Here, we will go into a deeper dive on the plethora of services available. 
FREE TO YOU AND ME
As mentioned in Part I, there are two wonderful, and essentially free, streamers available to you. The first is PBS Passport that opens up almost the entire library of shows, past and present, from the Public Television repertory, including live streaming of "NewsHour." And it's all available for a mere $5.00 per month tax deductible donation. Log on at PBS.org, scroll down to PBS SoCal/KCET Passport, and click on "become a member."
The second is Kanopy.com, available for free through the L.A. County (and City) Library systems of which the Beverly Hills Library is a member. Kanopy offers an extremely wide range of American and International film and television. With your membership, you are entitled to 10 free films per month. This is the one channel that I enjoy scrolling all the way through to cherry pick for "My Watch List." Unlike the other services, they don't have a financial stake in directing you to certain choices. If you don't have a library card, you can sign up online and get instant access, not just to Kanopy but also to the thousands of eBooks that can be sent directly to your multiple devices. Simply go to lacountylibrary.org and click on "Get a Library Card" on the top banner.
TRICKS OF THE TRADE
Here are a few more tricks to honing your choices. The categories you should check first on any streamer that has them are "Leaving Soon," or "Leaving This Month." The "New Releases" classification is trickier because only the first few films or series listed under that banner will actually be new. What they actually mean is "new to us." If you really want an unbiased view of what the most popular streaming shows are, Nielsen.com/top-ten lists the streaming numbers. You'll probably be as disappointed as I was.
IMDB.com
Sometimes the old-fashioned ways work the best. I will sometimes make a list of films or TV shows I'd like to see and then do a search for them. I previously suggested a Google search, but a more efficient way is to enter the name in the search bar of IMDb. IMDb.com is a must have app, and unlike IMDb Pro, it is free. Although it is wholly owned by Amazon, it is fairly even-handed when it comes to reporting information. As an example, in the search bar at the top, I entered "Indiana Jones and the Raiders of the Lost Ark." When it comes up, there is a yellow banner that appears on the bottom right of the screen that says: "Watch on Showtime." (It also says "with Prime Video Channels" because one way to subscribe to Showtime is as a hub on Amazon.) To see if any other streamer carries this title, click on "More watch options'' below the yellow banner. In this case the only non-Showtime option was, of course, renting or buying it from Amazon. This is, obviously, where the conflict of interest appears because Showtime can not only be purchased at Showtime.com, but also as part of a hub offered separately by Apple TV+, Hulu, as well as Amazon.
FIND YOUR SHOWS
Using the streamers, you already subscribe to, you can also do searches for individual actors whose work you like. You will then see a list of the films shown by that channel featuring your targeted actor.
Here's a helpful hack that I have used successfully many times. When I click on a film that interests me, I can scroll below it and find films that are similar, many of which I also add to my list. Netflix ("More Like This") and Hulu ("You May Also Like") are the most accurate; Amazon ("Customers Also Liked"), with a base of product similar to Netflix and Hulu, is not quite as on point with their recommendations. With HBO Max it's "More Like This;" and Apple TV uses "Related," but because Apple does not have a large library of free content, the "related" offerings are often for an extra charge.
Most importantly, with any subscription you are thinking of purchasing, browse the catalog to see how relevant it is to you. With the majors like Netflix, Amazon, Hulu, and HBO Max, it's more a question of what the budget will bear because they all have extensive libraries with lots of product you'll want to see. Apple TV+ has limited content, but the ability to watch "Ted Lasso," "Coda," "Schmigadoon," and "Pachinko," makes the $5.00 per month a bargain. For any streaming purchase, check the benefits offered by your credit card. American Express Platinum offers limited time rebates on several streamers including Hulu and HBO Max.
Now on with the smaller streaming services, or what I refer to as hubs. Subscriptions to these smaller channels can sometimes be purchased through larger streamers like Amazon, Hulu, and Apple TV+ and wrapped into your monthly charge, but can also be bought separately. Each of them offers a free trial of varying lengths, depending on how you subscribe to them. 
Showtime offers a wide range of current and past favorite movies, television series, and documentaries, with some offbeat indies thrown in for good measure. This is where you will find the Emmy-nominated series "Yellowjackets" and perennial favorites like "Billions" and "Dexter." Hulu offers a very limited selection of past Showtime titles for free. If you purchase directly from Showtime.com, you will receive a 30-day free trial after which you will pay $10.99/month. Subscriptions to Showtime as a hub from Amazon, Hulu, or Apple TV+ offer shorter free trials, but sometimes at a lower monthly price for the first 3-6 months. If you bundle Showtime with Paramount+, it's only $3.00 a month.
FIND YOUR NICHE
There are enough small streaming services to feed an addiction and are as different as they are similar. All offer free trials with pricing that ranges from a low of $1.99/month (a special deal running right now for Peacock) to $10.99 for larger services like MUBI and Showtime. Most, but not all, are ad-free. A list of some of the more interesting and popular sites will follow, although my bias toward foreign and classic films skews the list slightly. Personal favorites, BritBox and MHz Choice, were mentioned in Part I.
The Criterion Channel (Criterion.com) offers a wealth of important classic and contemporary films from around the world. Many of these films can also be found on Kanopy, so be aware of that before signing up.
MUBI.com streams slightly offbeat international films, some of which I have reviewed favorably in the past like the French "My King" with Vincent Cassel, and "Transit," a German film I loved by Christian Petzold's who also directed the amazing "Phoenix." You can also find all three of these movies on Kanopy, so always check.
Topic.com specializes in more contemporary international films. I particularly liked a French series called "Nox," and the Israeli series called "Hostages." Both were true nail-biters.
Film Movement Plus (filmmovementplus.com) offers an offbeat collection of independent films from around the world. I recently enjoyed a quirky Indian film entitled "Adieu Godard," and a documentary called "Fanny: the Right to Rock'' about the first important all-girl rock and roll band that was revered by David Bowie.
The so-called Sundance Channel is more complicated because there are actually two channels, one of which is recommended and the other of which is not. Sundancetv.com appears to be a repository for a combination of old television series and a few quirky current shows all of which seem to feature Isabella Rossellini. Sundancenow.com is considerably more interesting, offering an array of American as well as international films and television. I will at some point use the free seven-day trial to sample "The Bureau," a French series with lots of buzz and a top-notch cast led by Mathieu Kassovitz. Again, some of their offerings like "The Fall," a stunning crime thriller, and "River," can be found on other streamers, in this case on Netflix.
Brief mention should also be made about the broadcast networks that have started their own streamers with varying degrees of success. Paramount+ is the umbrella streamer for Viacom, and Peacock is from NBC/Universal. Paramount+ offers shows from CBS, BET, Comedy Central, Nickelodeon, and MTV, as well as CBS Sports, Football, and UEFA League soccer. Peacock and its various permutations (plus, premium, etc.) contains content from USA, Bravo, NBC, MLB, Premier League soccer, horse racing, and the Olympics. Neither is particularly transparent in exactly what and how much they include. Do you get day and date or day after offerings of their respective Broadcast networks, CBS and NBC? How many seasons of their shows are included? Both have tiered prices that feature ad free content (although there are exceptions). Both offer premium plus-type plans that are essentially ad-free and also more expensive.
I could continue endlessly about streaming channels. There is definitely something for every conceivable ethnicity, demographic, language, and orientation, from fitness buffs, royalty fans, Broadway shows, romance movies, gangster movies, horror films, Bollywood, old TV shows from the 50s and 60s, as well as specialty film brands like Cohen Media, IFC Films Unlimited, AMC+, Flix Latino, and Cinemax. And for those in love with learning there is the "Great Courses Signature Collection."
CAVEAT EMPTOR
And then there's YouTube. YouTube is an endless source of free entertainment but keep in mind that much of it has been illegally posted. Nevertheless, you can find almost anything with the click of the search button. They will always try to steer you to their Pay TV service, YouTube TV, which like Hulu + Live, Philo TV, Sling TV, fubo TV, and DirecTV Stream, models itself after cable TV offerings, necessitating individual add-on subscriptions to your individual streamers of choice. If you want Cable or Satellite TV offerings, you could subscribe to their lowest tier, giving you access to local stations, and then do your own add-ons.
It's all there, for a price.
DID ANYONE SAY EMMYS?
In anticipation of the Emmy Awards Sept. 12, go to IMDb and click the Menu at the top left. This will bring you to a page with a column entitled "Awards & Events." Click on "Emmys "and scroll down to "Where to Stream This Year's Nominees." Click, and "Open Sesame:" a complete list of shows that have been nominated in at least one category and on what platform(s) they can be found. If you want a list of nominee categories, you will have to go to Emmys.com and follow the prompts that will eventually lead you to Awards/nominees-winners/2022. The Creative Emmy winners will already be listed. I will probably just subscribe to the lower rung of Peacock at $1.99 just to watch. After all, I can unsubscribe at any time, although at $1.99/month, what's the point?
In Part III of this series, we will take a more in depth look at the shows that won Emmys in the various categories.