Whether you're looking for a spectacular view or an elevated beverage, these hotels in Beverly Hills serve up a luxurious cocktail experience.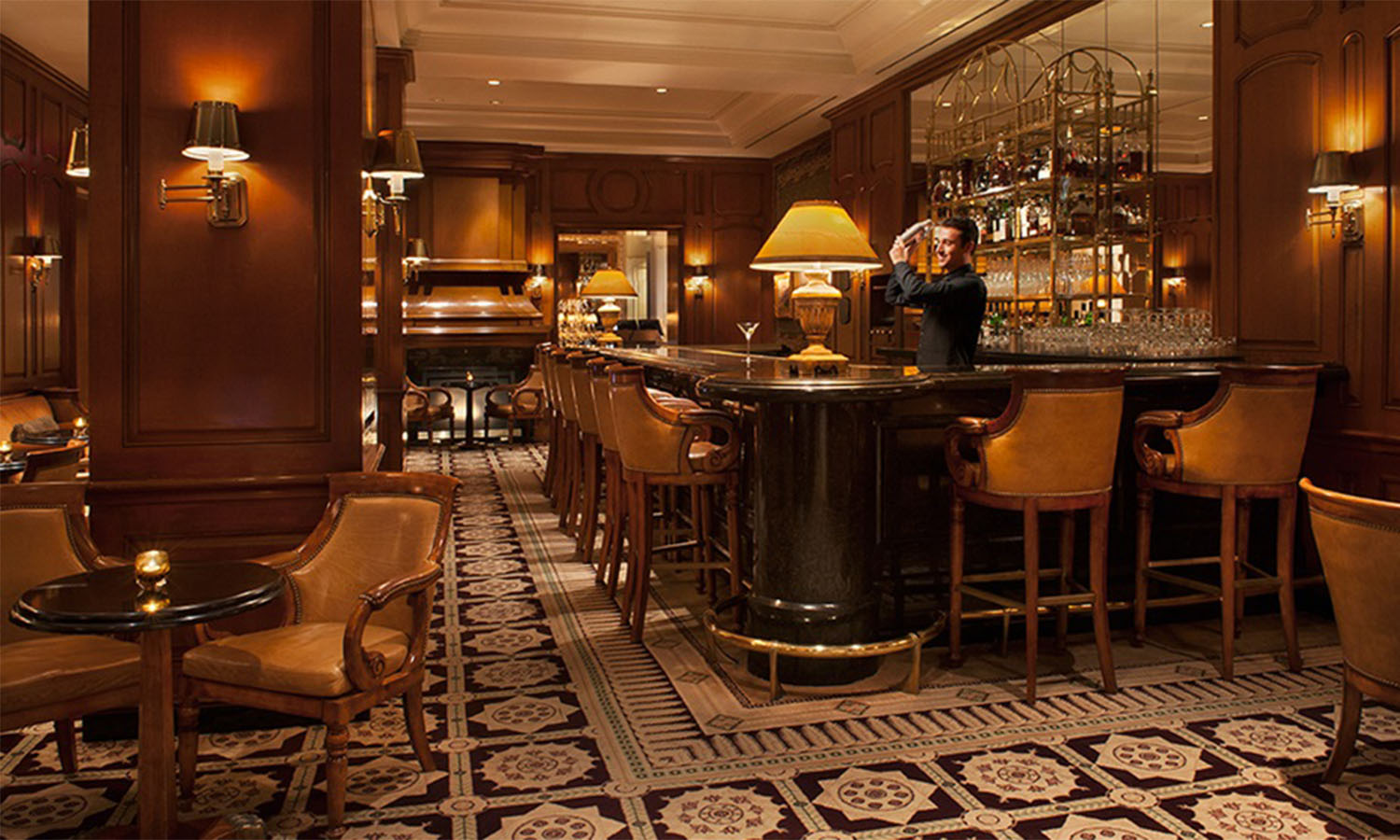 The Club Bar at The Peninsula Hotel
This elegant, wood-paneled lounge seems like it's straight out of a bygone era, but the exclusive drink menu and innovative cocktails give it a modern edge. It offers the perfect ambiance for settling into one of the deep leather chairs with a scotch cocktail, like the "My Buddy Bolden," or choosing a drink from the list of rare single malt whiskies, scotches, tequilas, cognacs and more. There's also an extensive wine list of high-end pours, including the hotel's private-label Keller The Peninsula Sonoma Pinot Noir. Whether your evening is just starting or is coming to a close, this is the perfect spot to sit back and enjoy the finer things in life.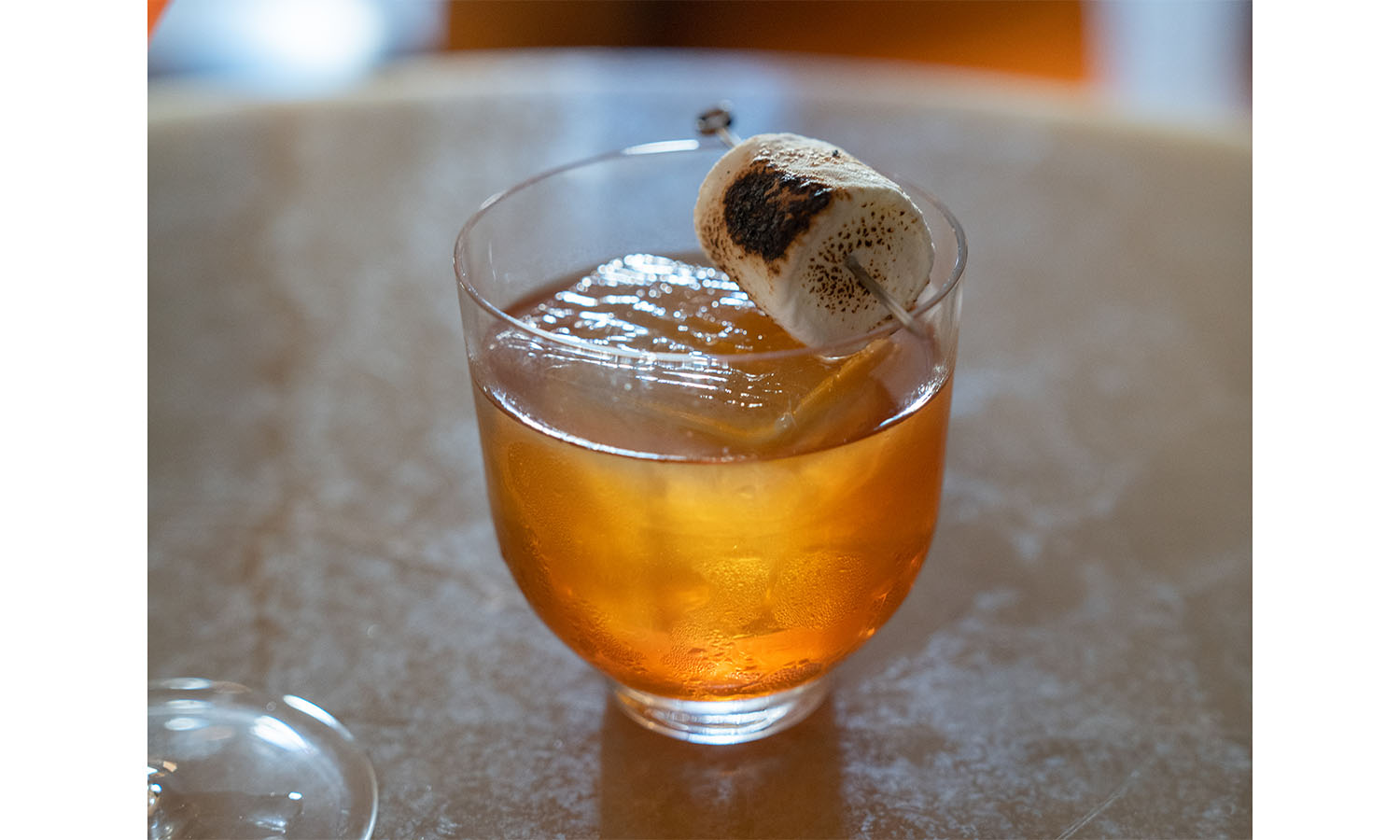 The Maybourne Bar at The Maybourne Beverly Hills
Head mixologist Chris Amirault is in a mission to revolutionize the cocktail, one clarified infusion at a time. His culinary background is apparent throughout the innovative menu that categorizes drinks according to the five elements of Earth, Air, Fire, Water, and Space, featuring layered flavors and unique ingredient combinations. "It's important to use an ingredient when it's in season and more importantly, how to utilize it in its best form," says Amirault. And sure enough, each stunning drink incorporates unique forms of ingredients like lime, black tea, even mandarinquats (a hybrid of mandarin and kumquat). From the delicious zero proof mocktails, to the black tea infused Old Fashioned "Salute Your Shorts", to the crystal-clear cucumber margarita "Mirror Mirror," the drinks are never what they seem, and consistently overdeliver on flavor. When it comes to Amirault's craft, the simpler it looks, the more complex the flavors.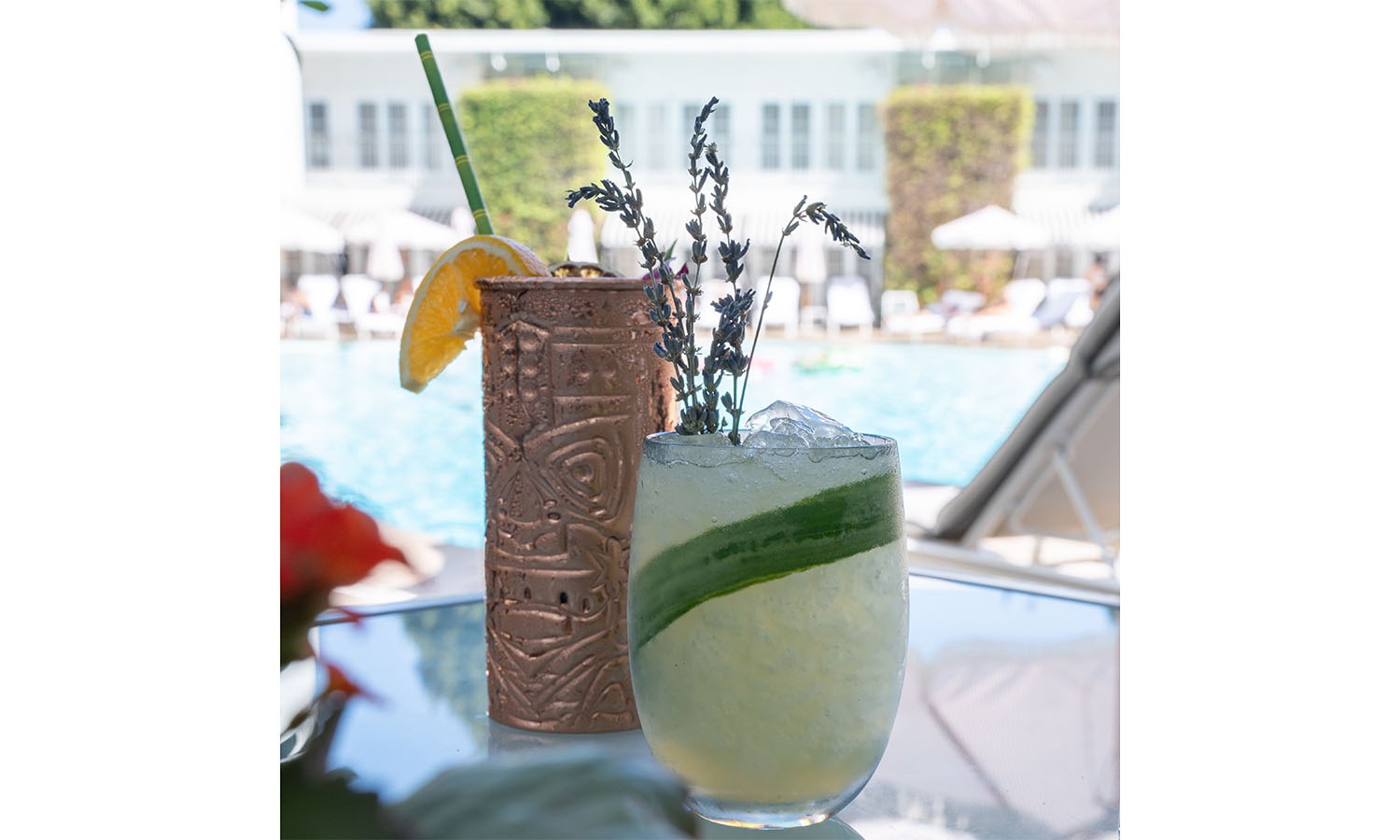 The Pool Bar at the Beverly Hilton
What better place to lounge by a pool, sunglasses perched on your head, with a fabulous cocktail in hand? With colorful fruits, refreshing drinks, and a menu that pays tribute to their tiki bar roots (this is the former home of Trader Vic's after all), the Pool Bar is the ultimate destination for relaxation if you also take your cocktails seriously. You can go all out and order the signature copper tiki bar drink, or get the "Poolside Swizzle" with green chartreuse and a touch of herbaceous flavor. Either way, you'll get the full star treatment and feel like Beverly Hills royalty.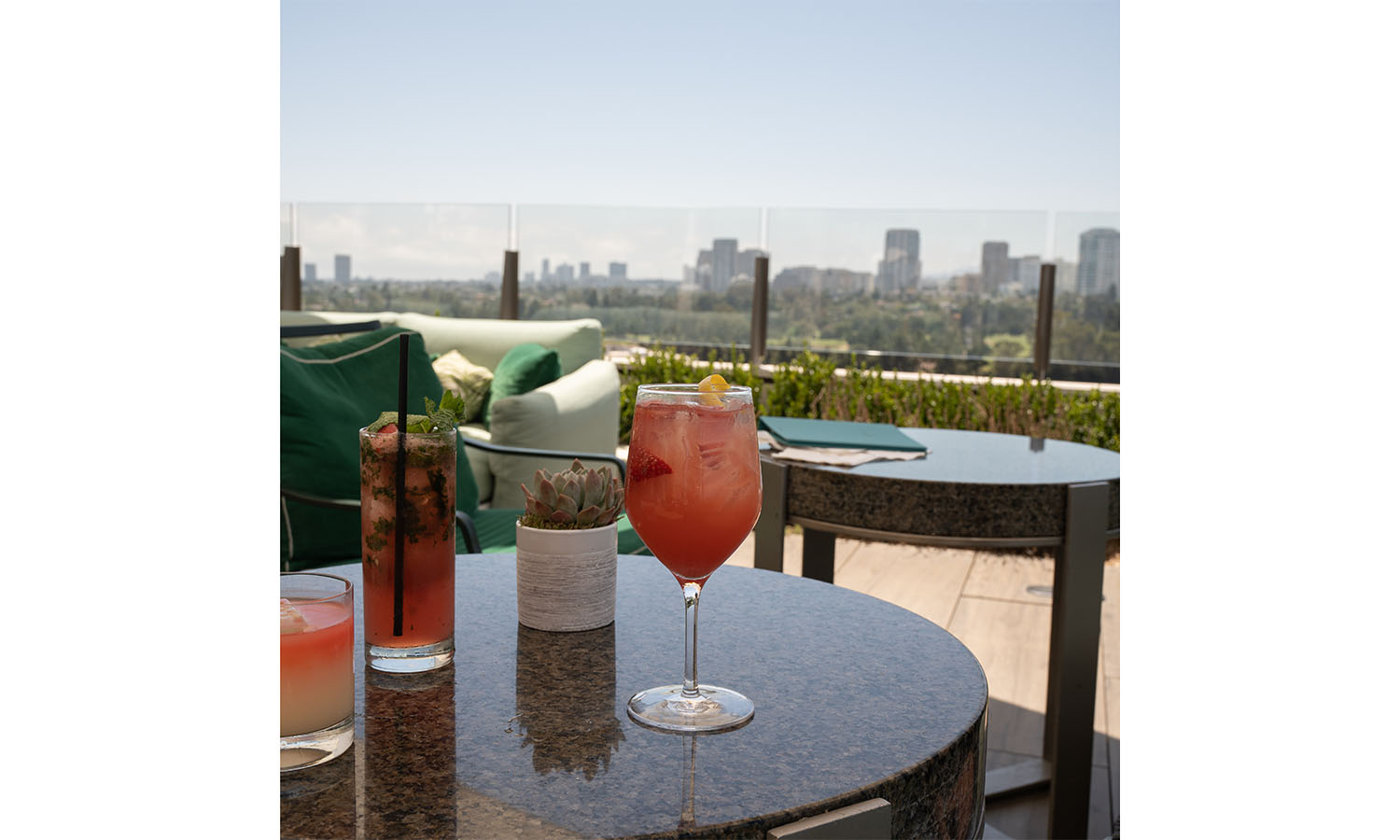 The Rooftop by JG at Waldorf Astoria
"Our menus are very seasonally driven," says Maykel Escalona, Director of Food & Beverage. "I emphasize with our team to really source everything locally, too." The bar team is also very detailed about collecting guest feedback, regularly asking for opinions and tweaking new cocktail recipes until they are palate-perfect. And with the panoramic views, this may be the best rooftop destination you can find in the city. Order one of the refreshing, seasonal cocktails to enjoy at the bar or the lounge outside the restaurant, with stunning views of the city surrounding you. Whether you're celebrating a special occasion or need a break from the everyday, a beautiful rooftop with a great menu is always a good idea.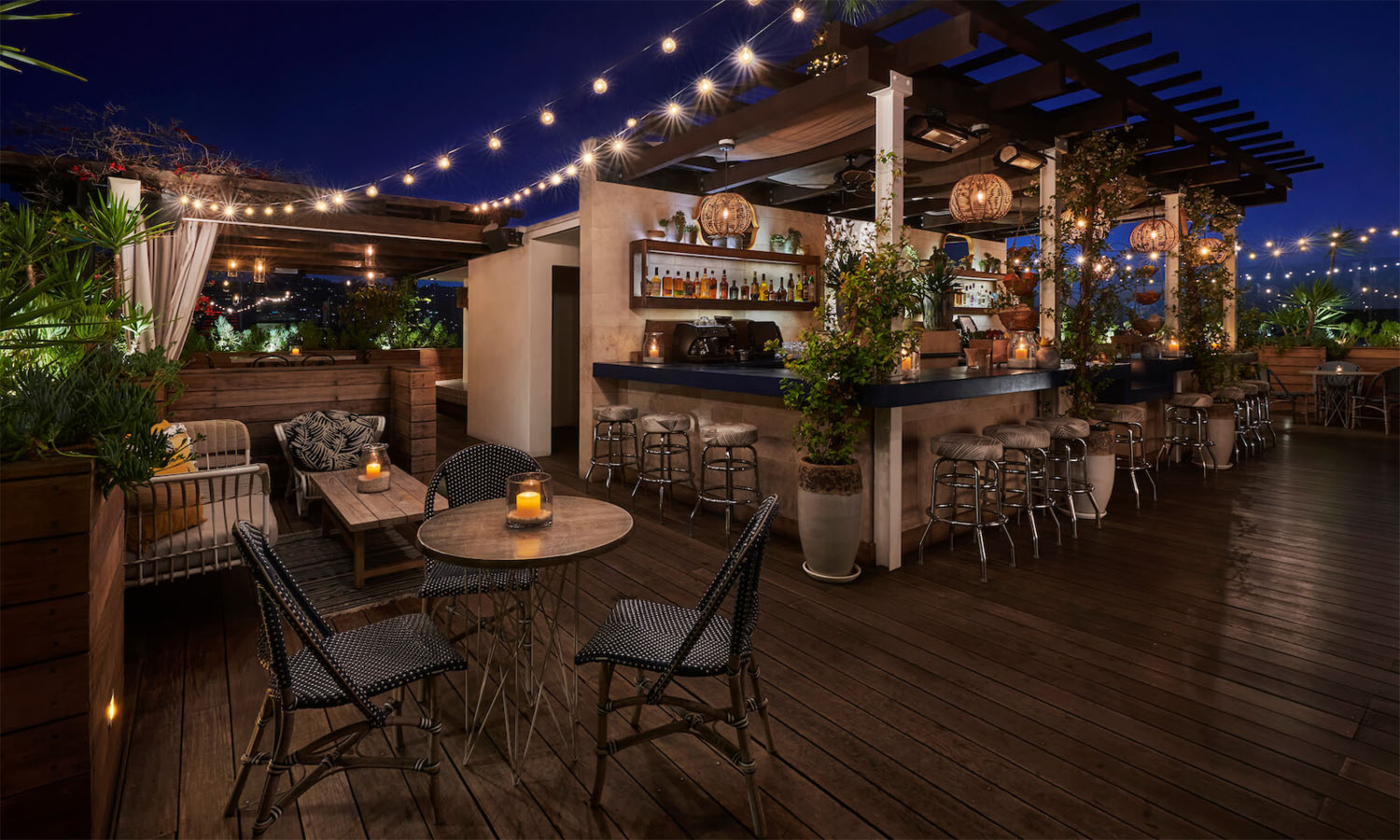 Umbrella Social Club at SIXTY Beverly Hills
Enjoy elevated sips and bites on the Umbrella Social Club deck. The food features a California-centric sustainable organic and vegan-friendly menu, alongside plenty of crafted cocktails and a vibrant atmosphere. With cozy fireplaces, hanging wicker chairs, and a bar set amongst luscious greenery high above the glittering city, you can experience 360-degree views of Beverly Hills seven days a week. Order a classic Mai Tai or the tequila-based Calle Sesame, then find a spot on this beautiful rooftop terrace to take everything in.