City of Beverly Hills
Great Outdoors Event to Take Place at Greystone Mansion
On Sept.17, the city is encouraging community members to spend a day at Greystone Mansion to celebrate its anniversary as a dedicated public park and the month the Doheny family moved in. The city has planned an entire day filled with activities that highlight the park's natural beauty and relaxing landscape, called "The Great Outdoors at Greystone: A celebration of nature in the heart of Beverly Hills." 
BY OMAR REYES-BENÍTEZ September 13, 2022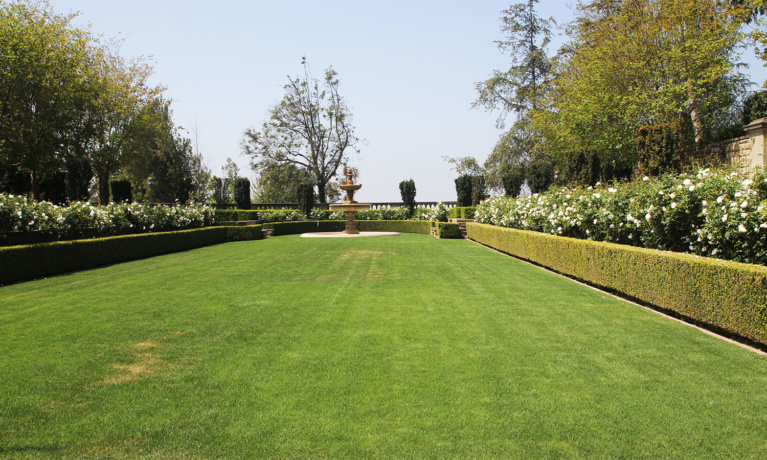 Reading Time:
2
minutes
On Sept.17, the city is encouraging community members to spend a day at Greystone Mansion to celebrate its anniversary as a dedicated public park and the month the Doheny family moved in. The city has planned an entire day filled with activities that highlight the park's natural beauty and relaxing landscape, called "The Great Outdoors at Greystone: A celebration of nature in the heart of Beverly Hills." 
 "Greystone Mansion and Gardens is a true gem in our community, and we are thrilled to be offering this day as a unique way for visitors to enjoy this historic space and beautiful grounds," Manager of Community Services Arts and Culture Ben Johnson told the Courier. "We hope this day will inspire the community in a variety of ways, to engage with arts and nature, or to just simply enjoy the beauty of the park and the majestic views from the house terrace."
Greystone Mansion was built in 1927 and took three years and over three million dollars to complete. The mansion is recognized as a historic landmark and belonged to Edward Laurence Doheny Jr., who was heir to the largest oil production company at the time. He moved into the home in 1928 with his wife and their five children. 
As part of the celebration, the city will guide attendees through a full itinerary of crafts and classes. Guests will have the opportunity to participate in a scavenger hunt, write a poem and crochet on the grass. The event will hold seminars about water conservation, planting, taking better pictures and field sketching. Additionally, Theatre 40 will be performing a reading of Arthur Miller's "Elegy for a Lady."
"This day will be a celebration of all that Greystone has to offer," Community Services Venue Coordinator Sara Scrimshaw told the Courier.  "A shuttle running through the park will encourage visitors to experience the breadth of the grounds, from the demonstration garden, where they can plant a seedling to take home, to the site of the original pool, where drought-friendly gardening classes will be offered, and Theatre 40 will be doing a play reading. Guests are encouraged to wander the paths, enjoying the mental health benefits of spending time in nature and perhaps find inspiration to sketch or write a poem."
The event is scheduled to run all day, with activities planned from 10 a.m. to 5 p.m.