The November releases have debuted and so far, it's been good news for moviegoers and studios alike. "The Banshees of Inisherin," "The Menu," "She Said," and "The Fabelmans" (still in limited release) have earned high marks with both critics and audiences. But it is "Black Panther: Wakanda Forever" that is an early Christmas present, on track to be one of the top grossing movies of the year. 
As you sit on the couch fully recovered from your holiday meal, let's look at the films coming to a screen near you in December.
12/2
"Violent Night" is one that completely escaped my radar. When the home of a wealthy family is invaded by mercenaries on Christmas Eve, they are surprised by Santa who saves the day armed to the teeth, and not just with sugar plums.
 "Lady Chatterley's Lover," in a new adaptation, has received extraordinary reviews from critics given early access. Considered salacious in the past, this is a beautiful, sensitive story with, I grant you, lots of fairly graphic sex. It had a very limited run in November. Now streaming on Netflix.
"Emancipation" is the Antoine Fuqua film recounting the story of a slave who, against all odds, escapes to freedom. Unfortunately, the buzz about this film centers around its star, Will Smith, and whether he should be eligible for an Oscar nomination. Streaming on Apple+ Dec. 9.
"EO" won the 2022 Cannes Jury Prize. EO, a circus donkey, escapes and begins a trek across Poland to Italy, taking you on that trip through his eyes.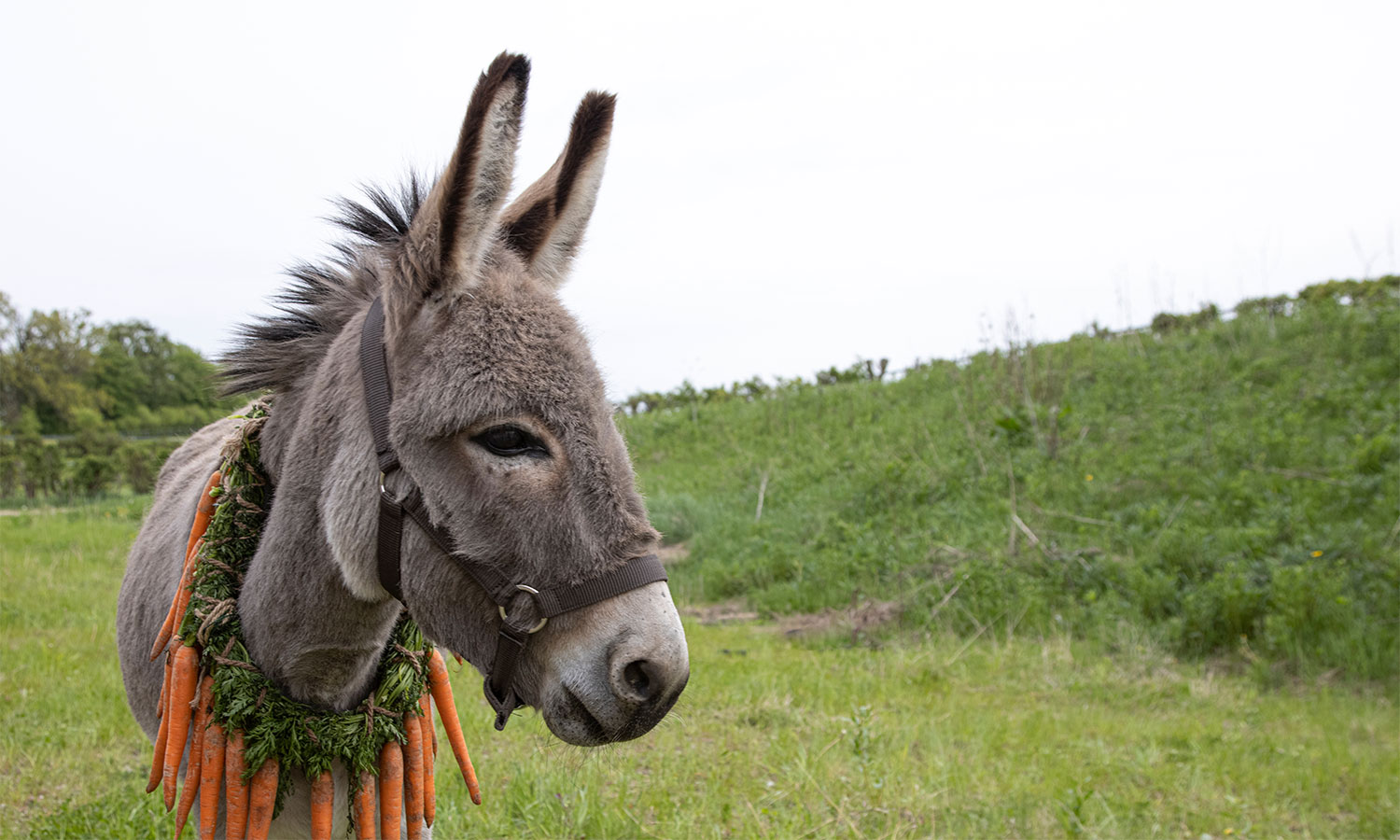 12/9
"Empire of Light" is the much anticipated (at least by me) latest film written and directed by Sam Mendes as an ode to cinema. It stars Olivia Colman in one of her only 2022 films. 
"The Whale" is based on a play by Samuel D. Hunter about a father trying to redeem himself in his daughter's eyes. Directed by Darren Aronofsky, this movie has received a lot of early press because of the now-heavy Brendan Fraser's comeback as an obese teacher (he wore additional padding for the role).
"Matilda The Musical." This comedic "Annie"-like musical with darker undertones has good bones and is directed by Matthew Warchus who brought it to life in the West End and on Broadway. He has made a somewhat troublesome replacement by using Emma Thompson in a fat suit to play Miss Trunchbull who has traditionally and hilariously been played by a man. It would be like replacing Harvey Fierstein in "Hairspray" with Meryl Streep. This opening date is theoretical because I can find no theater listings for it, but take heart because it streams on Netflix on Dec. 25.
"Guillermo Del Torro's Pinocchio" is quite a mouthful for a beloved tale. Filmed as a musical in stop-motion animation, it sports a topflight cast of actors voicing and singing the various parts. It will be released day and date in theaters and on Netflix.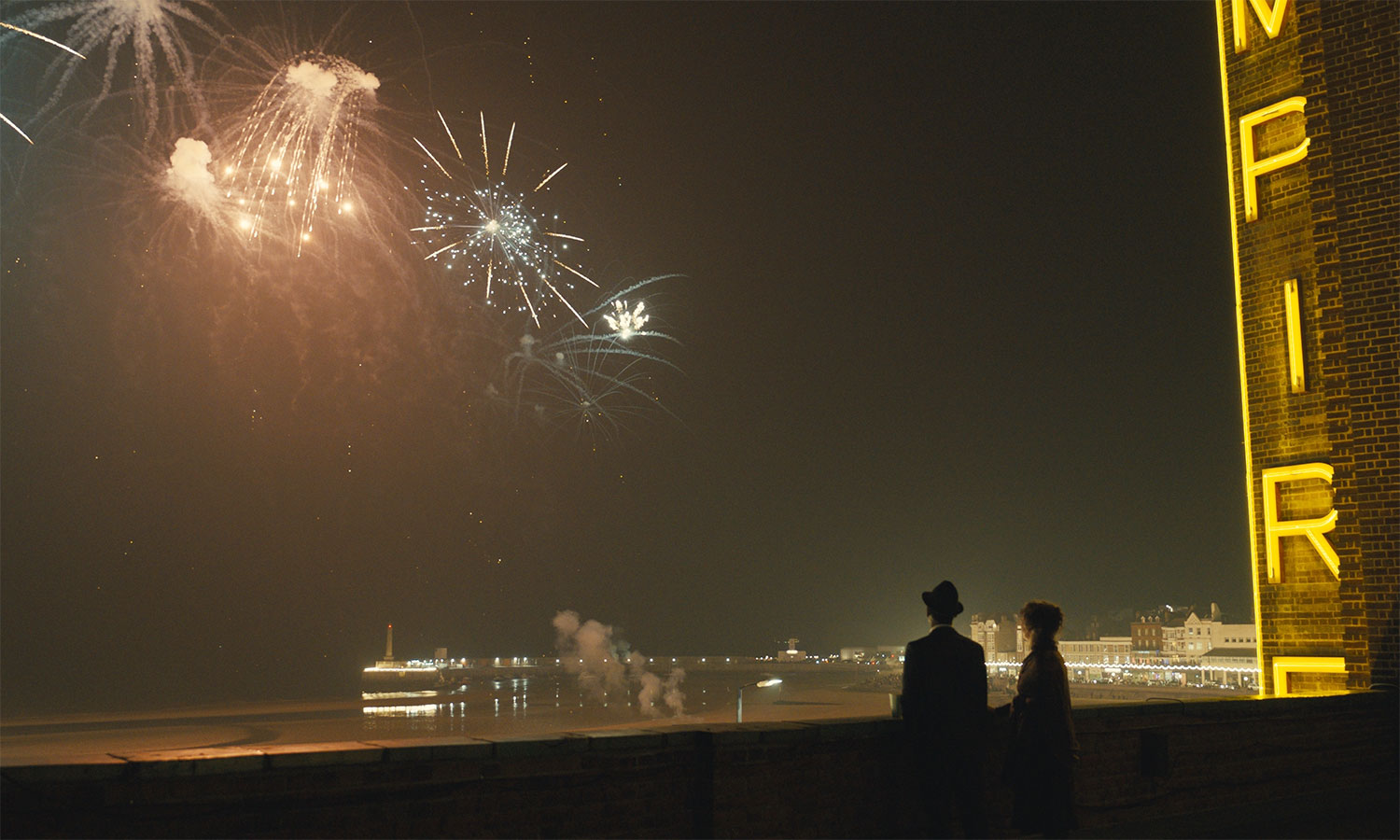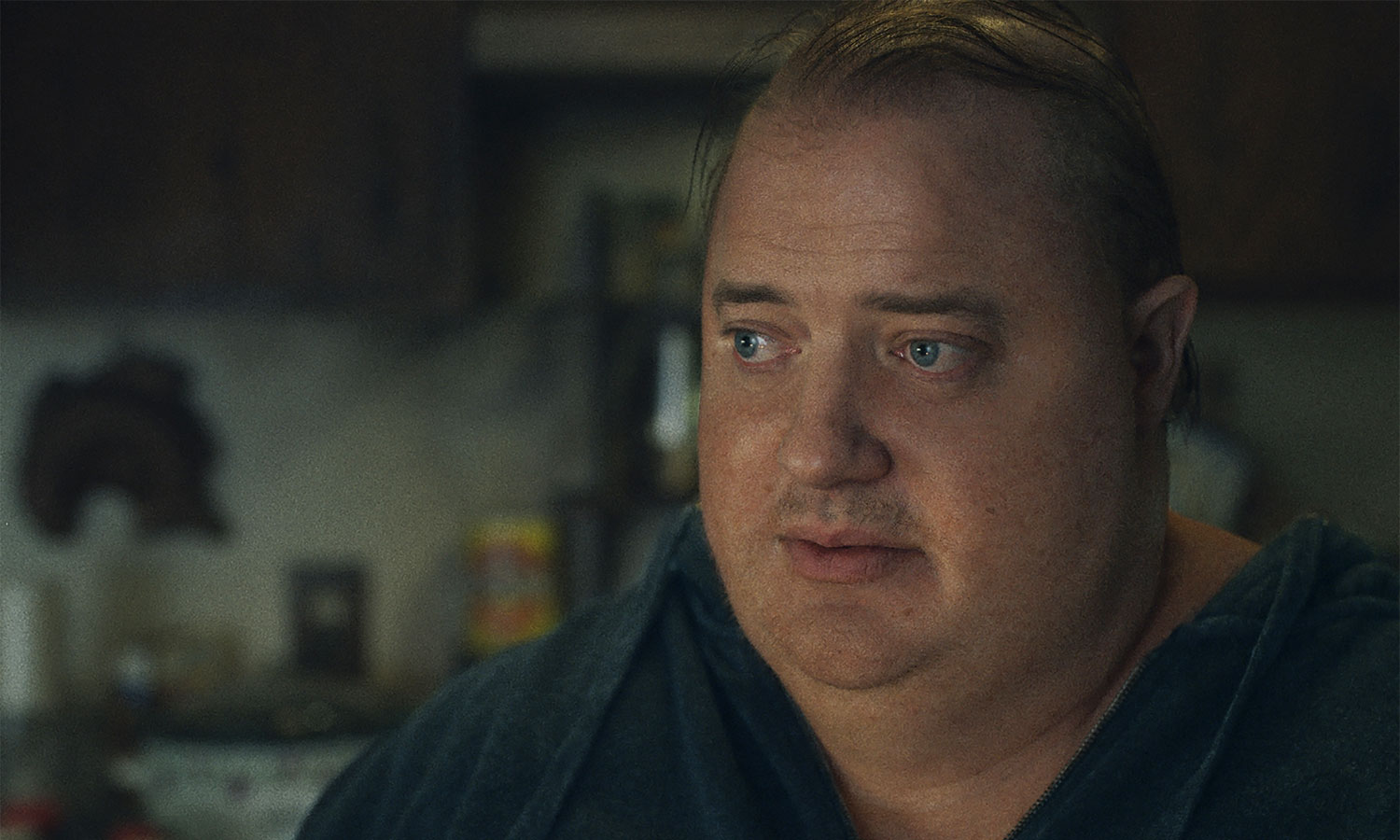 12/16
"Avatar: The Way of Water" finally arrives on the scene, long after the original premiered in 2009 with the promise that more "Avatars" were on the way. A mega budget, state-of-the-art computer graphics (which have improved leaps and bounds since the original gorgeous visuals), and a topflight list of cast members including Sigourney Weaver and Sam Worthington make it worth consideration. This is a Christmas season tentpole.
"Spoiler Alert: The Hero Dies" is based on the book of the same name. When one man falls terminally ill, it is up to his partner to try to deal with it. Based on the memoir of Michael Ausiello, it recounts the last months of their relationship. The cast of Jim Parsons, Ben Aldridge, and Sally Field will make sure that there will be lots of humor and humanity.
"Bardo: False Chronicle of a Handful of Truths" is by multiple Oscar-winning Mexican director Alejandro Iñárritu. The title alone portends the existential crisis that the lead character undergoes as he returns to his native Mexico. Perhaps a bit autobiographical, but initial reviews describe it as opaque. Premiering day and date in theaters and on Netflix.
12/21
"I Wanna Dance with Somebody" is the Kasi Lemmons-directed biopic about Whitney Houston and her glorious rise and ignominious fall. Lots of music, lots of highs (literally and figuratively) but with Clive Davis (portrayed in the movie by Stanley Tucci) as a lead producer, alongside Pat Houston, Whitney's sister-in-law and longtime manager, there is already a built-in bias.
"Puss in Boots: The Last Wish" will be a family crowd-pleaser. This Dreamworks Animation follow-up to the original "Puss in Boots" is still voiced by many of the original actors, gratefully including Antonio Banderas as the devious Puss and Salma Hayek as Kitty Softpaws. He's on a quest to restore his nine lives and will encounter his fair share of storybook characters along the way. Relax and enjoy, plot is inconsequential.
12/23
"Babylon." Writer-director Damien Chazell revisits "La La Land," the film that "almost" won the Best Picture Oscar. This time he zeroes in on Hollywood and the transition to talkies amidst the excesses of that era. What's not to like with a great director and actors like Brad Pitt and Margot Robbie in the leads?
"Corsage." A pivotal year in the life of Empress Elisabeth of Austria, popularly known as Sisi. Turning 40, she must find a way to protect her legacy. Romy Schneider became famous playing this melancholic young woman who wed Emperor Franz Joseph, a marriage dominated by his mother. Vicky Kreips ("Hold Me Tight") stars as the Empress. She, alone, is enough reason to see this film. Austria's submission for the Oscars.
"Living," a film adapted from the classic Japanese film "Ikiru" that was, in turn, based on Tolstoy's "The Death of Ivan Ilyich," is about a "company man" facing his mortality after being diagnosed with a fatal illness. Written for the screen by Kazuo Ishiguro, the 2017 Nobel Prize winner for literature, widely known for his novel "The Remains of the Day." Bill Nighy stars, which is reason enough to see this movie.
"The Pale Blue Eye." Based on the novel by Louis Bayard, Edgar Allan Poe, a West Point cadet, is a character who helps the lead detective, played by Christian Bale, solve this mystery. Streaming Jan. 6, 2023, on Netflix.
"Women Talking," written and directed by Sarah Polley and starring Frances McDormand and Claire Foy, among others, is about the women in a religious community trying to grapple with the collision of reality and their faith after a series of sexual assaults by the men in their colony.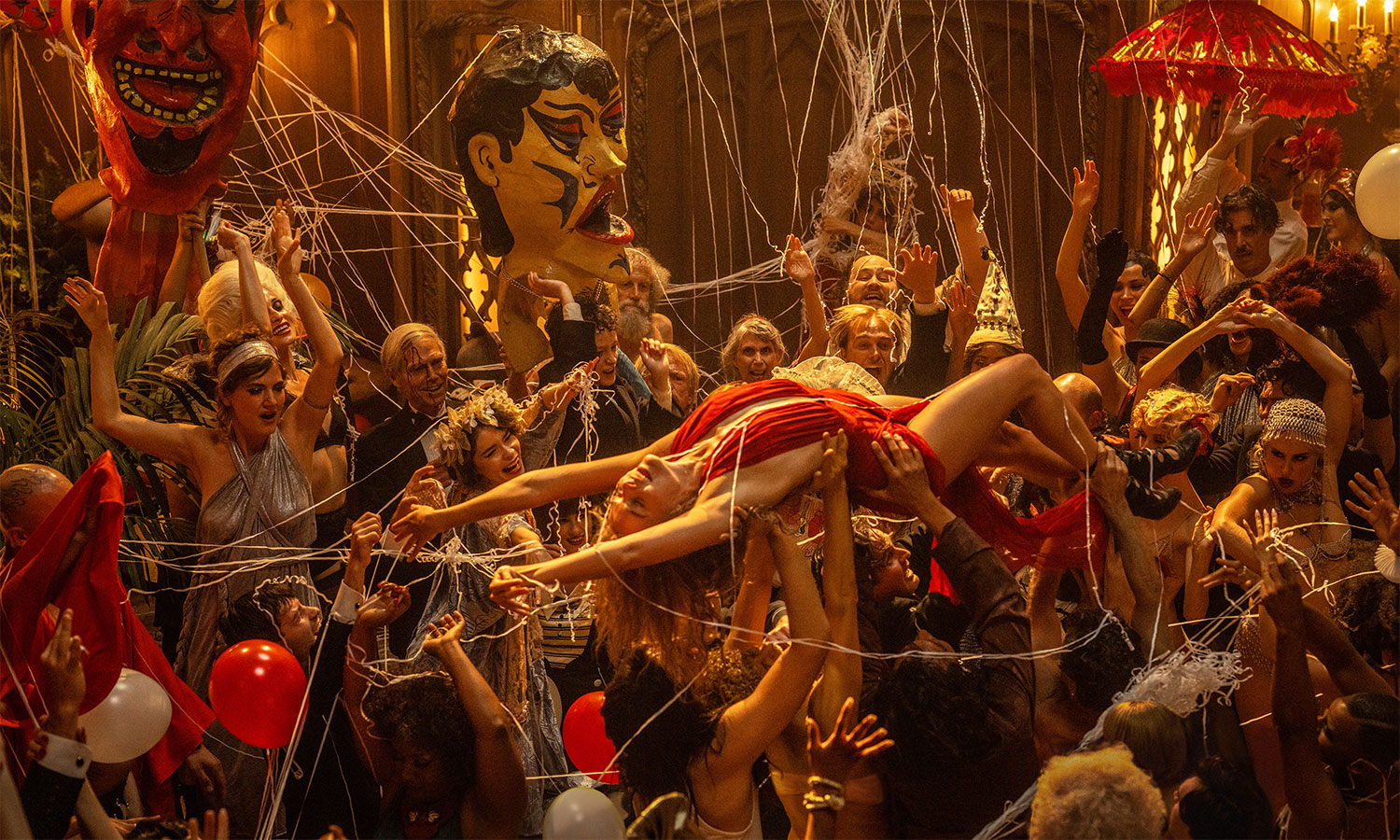 12/25
"A Man Called Otto" stars loveable Tom Hanks playing a grump. Based on the excellent Swedish book and the Oscar-nominated film "A Man Called Ove," the mere fact that they're premiering this on Christmas day is an indication that the unlikeable characteristics of Ove/Otto will be soft pedaled. Hedge your bets and see the original on Amazon Prime.
12/30
"Turn Every Page" is a documentary about the close relationship and friendship of famous book editor Robert Gottlieb and Robert Caro, the biographer in his 90s who has written the five-volume definitive biography of Lyndon Johnson and is working on the sixth and final volume. Although this would seem to be a very niche market film, it is about two individuals who, each in his own way, have made history come alive.
"They Cloned Tyrone" is a pulpy mystery that straddles the line between comedy and Sci-Fi conspiracies. The presence of Jamie Foxx and David Alan Grier guarantee some laughs at a minimum. Netflix.
Some films were given a limited release and will be reappearing, either before the end of the year or in January to remind Oscar voters of their presence. Count among them the following: 
"Decision to Leave" is one of the best reviewed and admired recent releases. It is a Korean neo-noir mystery where the suspect is also the object of love by the man investigating her. South Korea's submission for Best International Film.
"Tár" is the engrossing story of a complex female composer-conductor played by Cate Blanchett in a formidable star turn.
Intriguing movies that were previously released and are now streaming are:
"Causeway" features Jennifer Lawrence as a soldier who struggles to adjust to civilian life after sustaining a head injury in Afghanistan. The always interesting Brian Tyree Henry and Jayne Houdyshell give support. Apple+.
"People We Hate at the Wedding" is that evergreen tale of tensions leading up to a country wedding starring Kristen Bell, Ben Platt, and Allison Janney. Amazon Prime.
Well, I would say that this is an embarrassment of riches, or maybe it's an embarrassment of wishes. It's in the eye of the beholder and I behold a lot of movies in the future. Studios are counting on the ghosts of Christmas seasons past and hoping for the big numbers they're getting for "Black Panther: Wakanda Forever." "Avatar" will have to pull a rabbit out of a hat to get beyond its production costs, but James Cameron has done it before, and "Top Gun: Maverick" has shown it's possible.
Some of the probable "big" movies may be undercut by their streaming dates, but Hollywood is a place that's built on hopes and dreams.
Happy viewing.