Albert H. Lightfoot, or "AL" as he was commonly called, has been described by longtime Beverly Hills Police Department (BHPD) colleagues as a "kind-hearted, sweet, stand-up, and most decent guy." The retired detective and reserve police officer, who dedicated more than 49 years to public service in Beverly Hills, passed away on Sun., Nov. 27.
"It is with great sadness that we announce the passing of retired BHPD Detective Albert 'AL' Lightfoot after a long, courageous battle with cancer," Lieutenant Giovanni Trejo told the Courier. "The Department lost a friend and a brother, and our city lost a protector and a dedicated public servant "
An alumnus of Santa Monica High School, class of 1962, Lightfoot worked a myriad of jobs before joining BHPD, including as a cook at a restaurant and as a parts salesman at a motorcycle shop in Los Angeles, according to Trejo. Once he landed with BHPD, Lightfoot found his life's calling. He began his career in law enforcement as a Jailer in 1973 and was sworn in as a Reserve Officer in 1976. Lightfoot moved on as an Identification Technician in the Identification Bureau (Crime Lab) in 1978, a BHPD Police Officer in 1980, and, finally, a Detective in 1983. He later served as a Patrol Officer in 1985 before returning to serve the Department as Detective in 2003.
The BHPD awarded Lightfoot the Felix Rothschild Award in 1988 for Meritorious Service, and he won the Rotary Club of Beverly Hills Officer of the Year Award in 1992. Lightfoot retired in 2011, after 38 years of serving full-time at BHPD. He then spent considerable hours as a part-time employee and volunteer. In 2014, the BHPD created the Albert H. Lightfoot Award to recognize his tireless work ethic and commitment to the Department. A plaque at the station displays the names of those who have been awarded the honor in Lightfoot's name since then. Lightfoot continued to volunteer with the Department until 2022, for a combined 49 years of total service with the BHPD.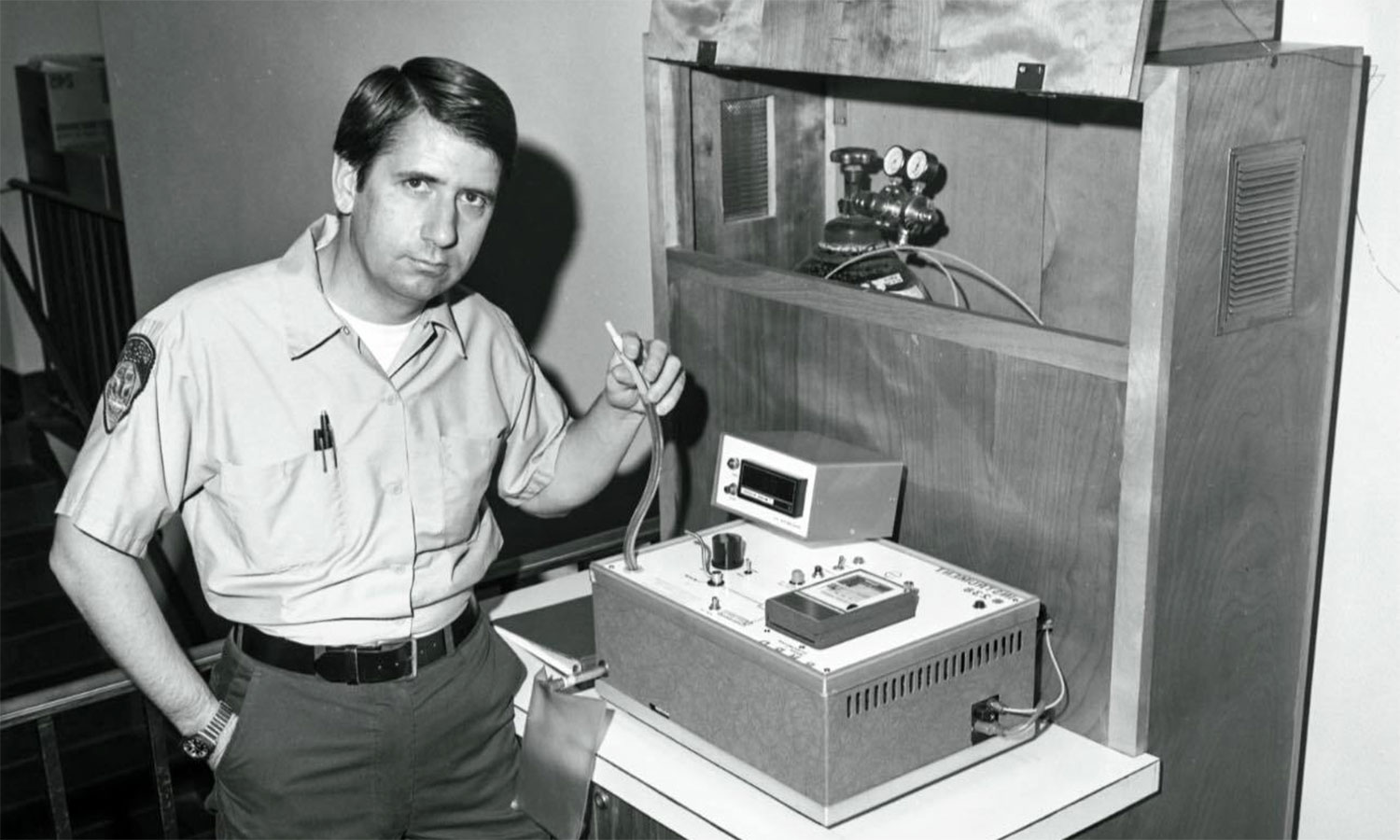 "AL was an amazing role model for me when I was a young police officer. He taught me to do police work with compassion and respect for everyone," Lieutenant Renato Moreno, a close friend of AL's and his family, told the Courier.
Since Lightfoot's passing, the Department received personal emails from several employees, who provided memories of their beloved friend and colleague. One retired officer wrote, "I remember AL as probably one of the most understated guys in the department." A retired captain recalled, "AL's work ethic was incredible and BHPD benefited from his countless hours of volunteer work."
Lightfoot's brother, Todd, shared that AL enjoyed working so much that he had no time for hobbies. "BHPD work was his love. The people he worked with were his friends and family," Lightfoot told the Courier. "This place was his second home."
Lightfoot also recounted that AL would often tell him that he never found anything more satisfying than working for BHPD. "Even during the most difficult days of his battle against cancer, he expressed the desire to go back to his volunteer work at BHPD, because he said that the detectives had a lot of work that he could help with."
In the comments on a BHPD Instagram tribute post, Beverly Hills Mayor Lili Bosse expressed gratitude for Lightfoot's service and Beverly Hills City Clerk Huma Ahmed wrote, "We thank Ret. Detective Lightfoot for his service. May he Rest in Peace."