The Beverly Hills Police Department (BHPD) has a brand-new team member with super speed and insanely good vision – its high-flying drone named "Hawkeye."
Hawkeye was first deployed by the department in March and was formally introduced to the public via a BHPD Instagram video earlier this month. It joins Beverly Hills' existing fleet of 14 drones, which have been flying for the department since December 2021.
Beverly Hill's drone program uses unmanned aerial devices to gather intelligence on a scene and track subjects from the air. Drones are a key part of the department's efforts to clamp down on crime, including a recent uptick in smash-and-grab robberies. The Department also relies heavily on its Milestone program – a network of real time cameras placed around the city.
Hawkeye, a specialized tactical drone, takes the drone program to a new level and is capable of entering dangerous and tight areas, flying at 35 mph, reading a license plate from half a mile away and seeing in the dark. 
"From burglaries, robberies, grand thefts, assaults and officer assistance calls, the drone has really provided BHPD with a new capability to quickly respond to crimes in progress and quickly identify and apprehend suspects responsible for those crimes," said BPHD Lieutenant Todd Withers in a written statement to the Courier. 
And while Hawkeye is new to the department, the device is certainly getting its hours in.
Since its March launch, Hawkeye has completed 3,366 flights, responded to 1,932 calls for service and was the first eyes on scene 1,034 times, according to data provided by BHPD.
The drone unit currently flies for 10 hours per day, seven days a week. And, when Hawkeye is not responding to specific incidents, it can also be used to patrol strategic areas such as the Business Triangle.
Not everyone thinks it's a good idea for drones to be used by police departments so frequently.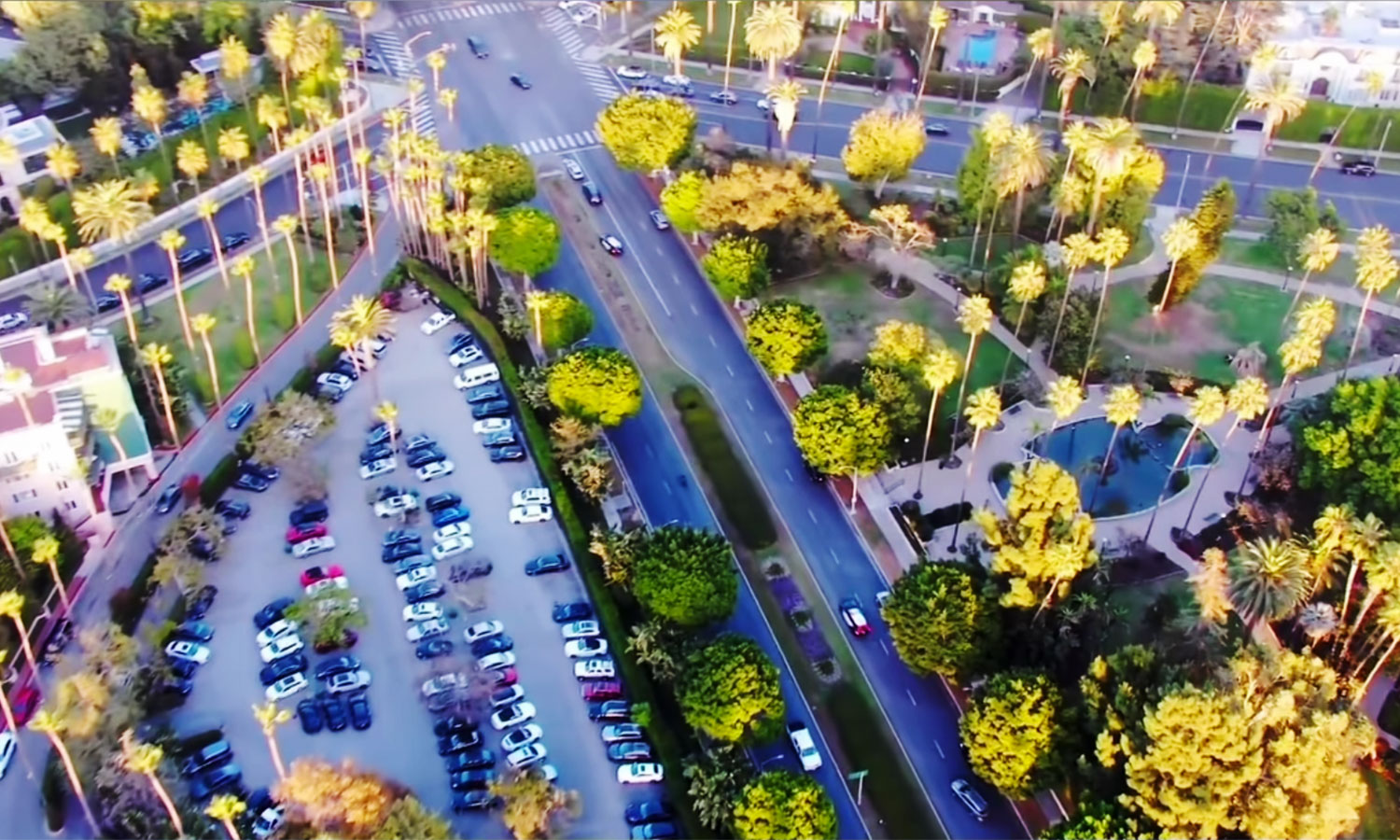 EFF Director of Investigations Dave Maas said that he understands the benefits of using drones to respond to specific incidents. But he worries that having them constantly in flight may lead officers to investigate things they would normally pass by. 
"You may see an increase in policing, particularly of minority communities, and of using it to police homelessness and crimes of poverty rather than more general public safety issues," said Maas in a Jan. 3 interview with the Courier. 
The BHPD, for its part, says it is aware of privacy concerns and takes them very seriously.
"Our pilots are well aware of the expectation of privacy and the drones are only used to patrol public areas unless there is a specific call for service that would necessitate the use at a private residence or other area where there would be a normal expectation of privacy," said Withers.
In addition to increased policing of certain groups, the EFF has concerns about police using drones to monitor protests.
"People do have a First Amendment right to march and to demonstrate and using drones to gather footage of people engaged in their First Amendment rights just kind of leaves a bad taste in our mouth," Maas said.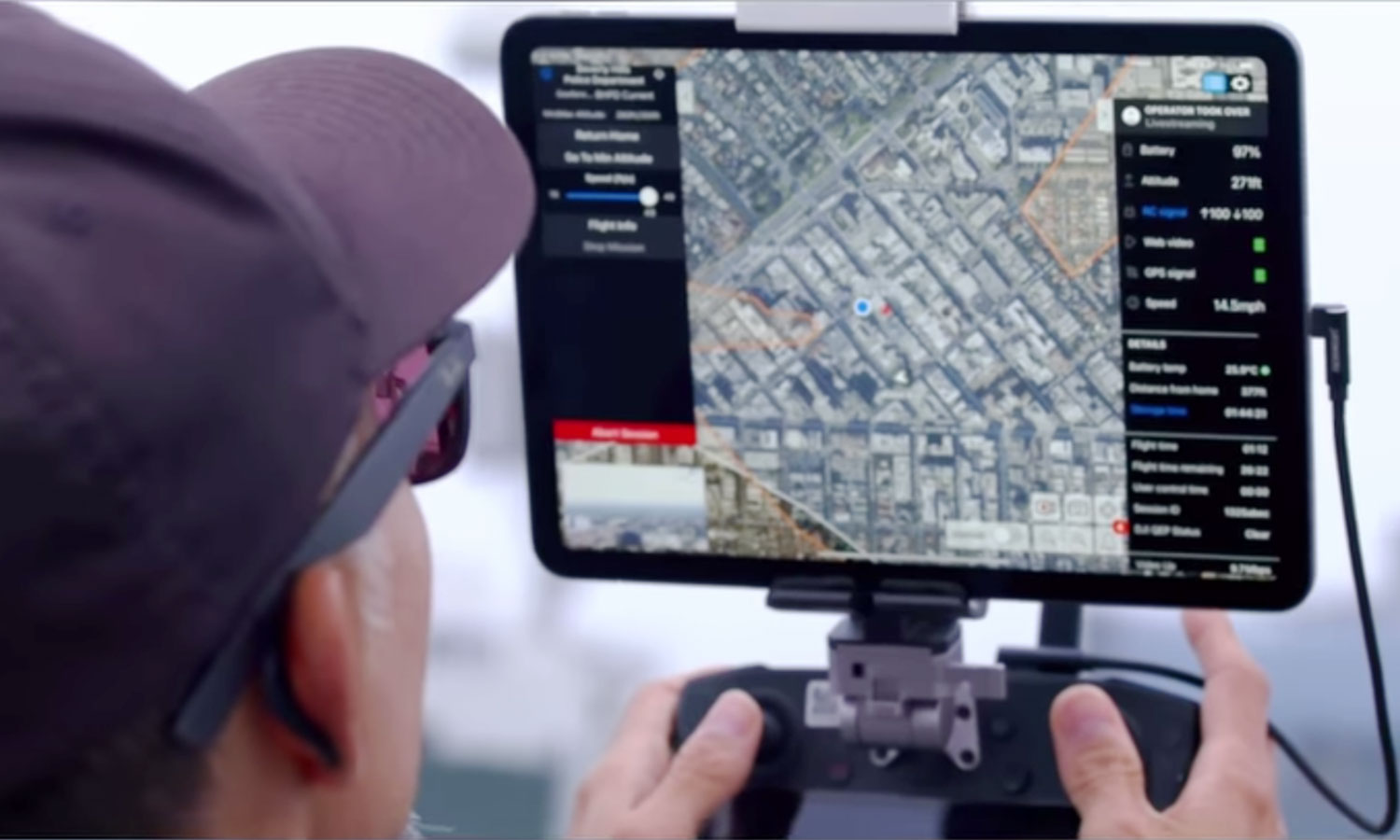 For example, groups like EFF helped get AB 841 passed in October 2021. This law requires police departments to publish use policies for all military equipment – such as drones – that they seek to acquire. Their applicable governing body must then approve that policy and purchase, and the department must provide regular reports on how the devices are being used. 
Beverly Hills has a detailed policy on the use of all its drones with a strong focus on privacy concerns, Withers said. In addition, drone pilots frequently receive reminders and training on privacy rights, he added. 
Even with privacy concerns in the air, police use of drones has grown "exponentially" across the nation in recent years, Maas said. 
There are currently over 1,200 police departments in America utilizing drones, according to EFF's database. Locally they are used by the LAPD, L.A. County Sheriff's Department, Culver City Police Department and Santa Monica Police Department, among others.