"The Lonely Few," a musical premiering at the Geffen Playhouse in the tiny Audrey Skirball Kenis Theater, was commissioned by the Geffen. Ambitious and audacious, "The Lonely Few" is a play about hopes, dreams, successes, failures, disappointments and love in all its permutations and boundaries.
Opening in an intimate bar/club, the house band, The Lonely Few, revs up with a loud raucous number led by Lila on guitar and vocals, Dylan on bass guitar, Paul on drums and JJ on keyboard. This is their release from the day-to-day stultifying existences they lead in the tiny Kentucky town from which there doesn't seem to be an escape. Dylan manages his father's Save-A-Lot discount store where Lila restocks the shelves. Each is stuck in their own version of hell. JJ is a recent high school graduate whose curiosity exceeds the norms of small town Kentucky; Paul, the elder statesman of the group, is a mystery; Dylan's freedom is now tied to his pregnant girlfriend; and then there's Lila, the truly talented member of this group. She's irrevocably attached to home by an unemployed brother with substance abuse issues. Their parents are dead and she feels compelled to save her brother from himself. Her dreams of stardom and exploration were shelved long ago because family will always come first. So it's off to the dead-end job during the day and the club at night where the audience is as limited as the population in this no-future hamlet.
Then one fateful night, (it's always a fateful night) into the club walks Amy, as much of a country and western star as has ever appeared in their town. Amy, too, has a tie to this small town in the guise of Paul. He was, for half a moment, her stepfather until he took off one day without a word. Paul was her one glimpse of stability in an otherwise chaotic and painful existence. Amy's presence exhilarates the band, especially when she agrees to sing her most recent song about the breakup with her wife.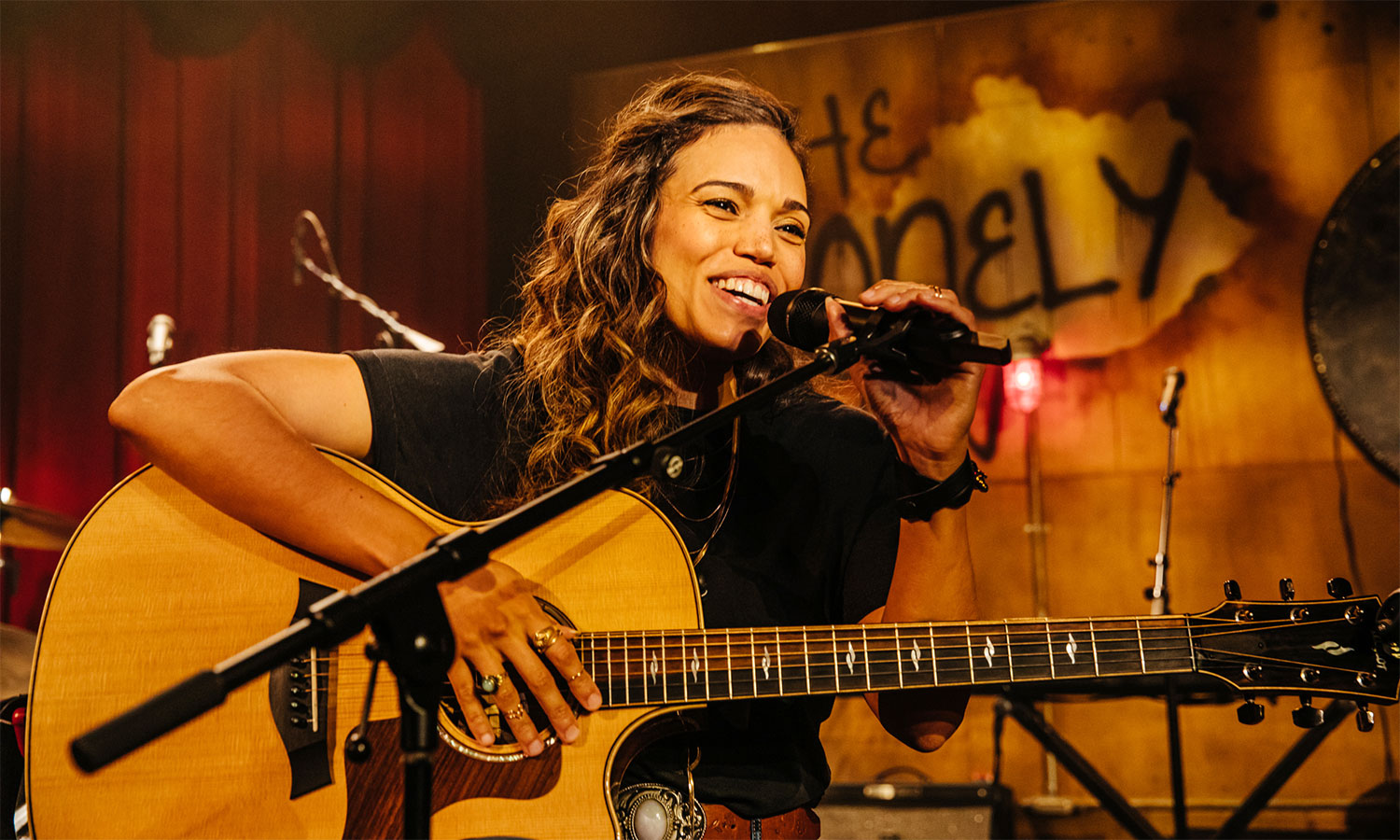 The mutual attraction Amy and Lila feel goes beyond Lila's musical talent. Soon an offer is made for The Lonely Few to accompany Amy on her small-town Southern tour; one that will end in Nashville. This could be the boost she needs to prove to her record label that she is more than just a backup singer who writes, and it's a once-in-a-lifetime opportunity for The Lonely Few, especially Lila who may have the talent to propel her forward.
"The Lonely Few" is a play with the aspiration of being a rock musical where the songs reflect the roadblocks faced by the protagonists. Lila's group is a throwback to the kind of '80s heavy metal groups like Metallica and contemporary punk rock of today with a touch of country. The music is part of the real estate of the play and should be a reflection not only of the scene but should also be moving the story along. Now I'm not looking for a "Some Enchanted Evening" moment that introduces true love, but a song called "God of Nowhere" should have been understandable enough to push the thematic framework of the play forward, but it wasn't. Certainly, the over-miking of the band may have been deliberately intended to enhance the immediacy of being in a small club, but not at the sacrifice of the lyrics.
Better were the country ballads in establishing relationships and past history; but even so, in many cases they only underscored the lack of earned emotions in a story that doesn't cover unexpected ground. It is, unfortunately, too easy to see what will come next in each dramatic scene.
Zoe Sarnak, the composer and lyricist, has not yet hit but has won several awards for her original theater music and had works developed with major New York venues like the Public and the New York Theater Workshop. Based on "The Lonely Few," she still has bridges to cross.
It will be difficult for "The Lonely Few" to overcome its deficits. As it is now, the music is not quite good enough. It's not necessary for a musical to be packed with hummable tunes. I don't recall any of the songs from the Tony Award-winning "Fun Home" or "Hedwig and the Angry Inch," but I do remember that both had music that effectively moved the story forward and helped define their characters. Without defining music, the triteness of the plot is more obvious. Girl meets girl, girl loses girl is still the same saga even when the gender is changed. Telling a story of aspirations, roadblocks, codependency and fear of failure or success has been done many times before and will be done many times again. But to tell this story successfully, the author needs to dig deeper into character. The audience needs to feel the losses and/or triumphs personally.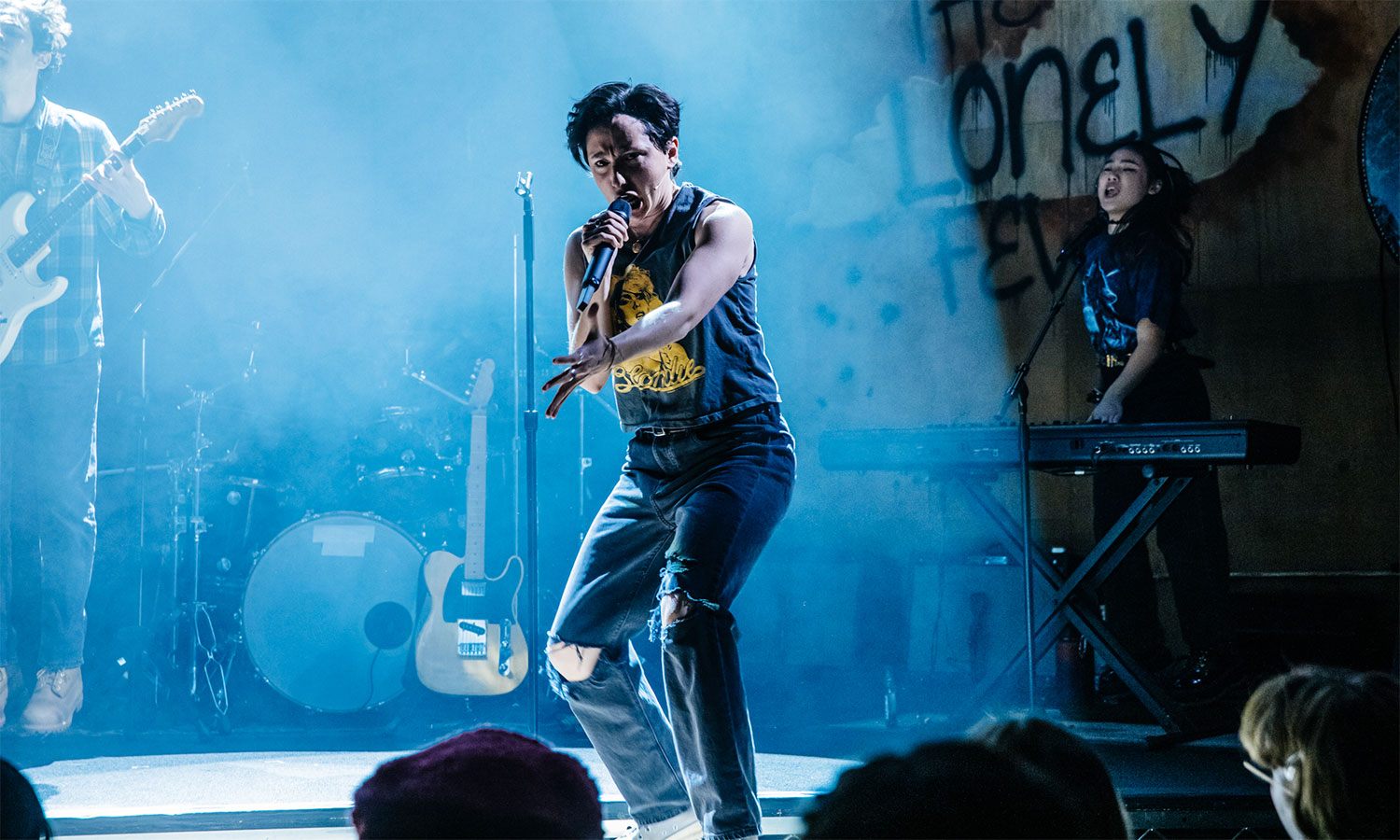 Rachel Bonds, the book writer (theaterspeak for playwright), has developed and written many plays and has been very interested in probing the theme of familial relationships, betrayals and unfulfilled lives. "The Lonely Few" covers similar ground, but the character development necessary to excavate her themes has not been fully explored.
Lila and Amy are the focus and best developed, and that is as it should be. But the supporting characters are not elaborated. Maybe there are too many of them. Paul is merely a device to get Amy in the picture. Dylan wants to be a rock star but will his pregnant girlfriend change his trajectory? And who is JJ and what is her purpose? Lila's codependency with her brother Adam needs more depth because it is on this relationship that her future lives or dies. We need to feel her visceral connection to him and we don't. All of this ends up being a case of too much with too little.
Some of these problems are not immediately visible because the actors are able to bring more to the story than is on the page. And this is where "The Lonely Few" excels. Even given little to do, Thomas Silcott as Paul, Helen J Shen as JJ and Damon Daunno as Dylan are excellent. We care about them because they bring more to their characters than the writing deserved. Even Joshua Close who plays Adam is compelling as the derelict brother, but I suspect it's Joshua we care for and not Adam.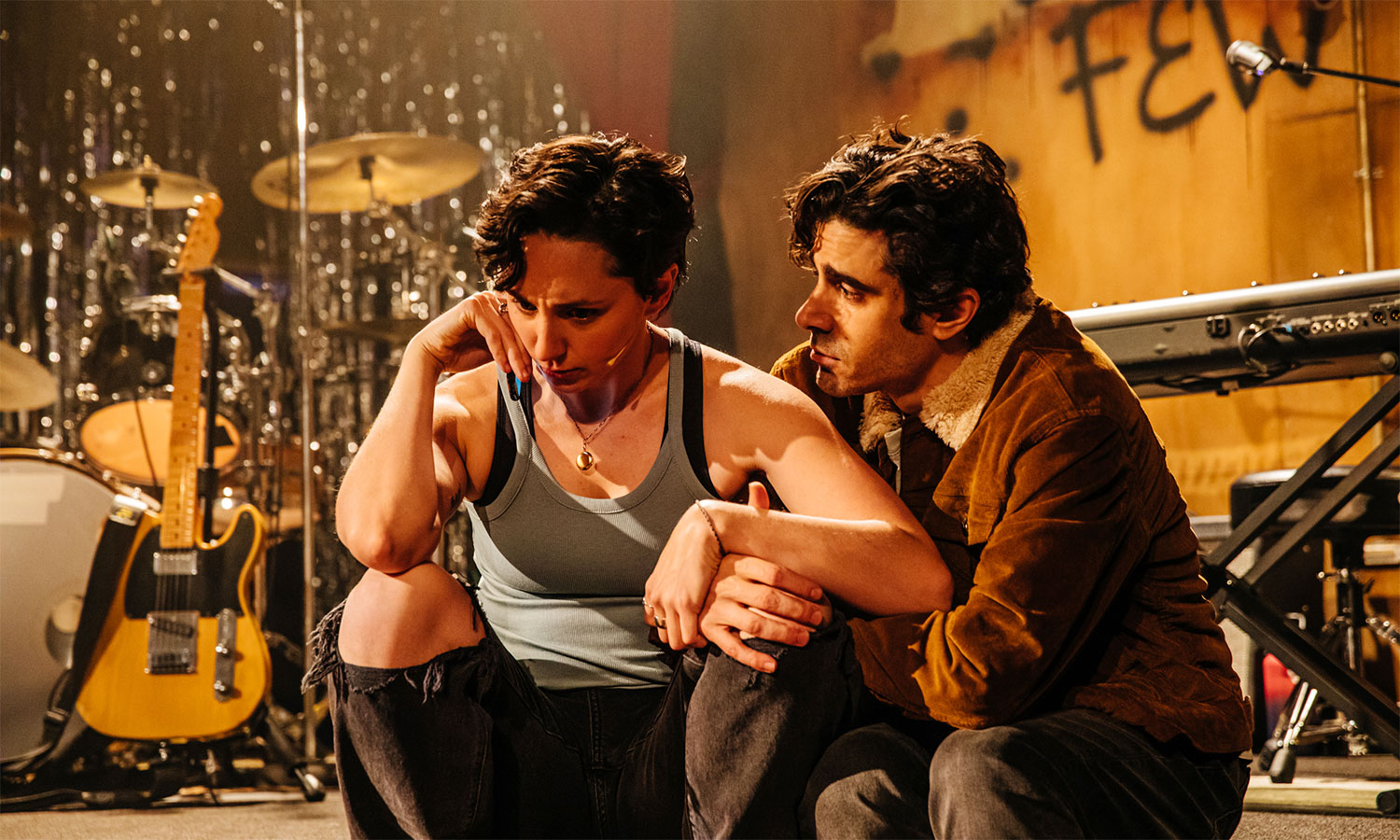 This brings us to the two best reasons to see this musical. Beth Lipari and Phyllis Schuringa, the casting directors, scored a major coup in getting Ciara Renée and Lauren Patten, Amy and Lila, respectively. Both are seasoned Broadway musical actresses; Patten received a Tony for her role in "Jagged Little Pill." Their voices are transcendent and they power you into believing in their characters even when the script leaves voids in their actions. Patten is both winning and ambivalent. Her voice aches with unfulfilled yearning. If her actions are sometimes inexplicable, she does her best to fill in what the script has left blank.
For me, however, Ciara Renée is the star, tipping the balance of the play in her favor even when she's not in the scene. Renée has the kind of power that creates a glow around her and elevates the others on stage with her. She conveys loss, disappointment and betrayal with a tremor in her voice and a hardness in her eyes.
Like the acting, the scenic design by Sibyl Wickersheimer is outstanding, bringing the nightclub and stage into the audience and creating a loft for Lila and Adam's apartment without diminishing the already minuscule square footage available to the set. "The Lonely Few" was co-directed by Trip Cullman and Ellenore Scott.
Despite my ambivalence about this musical, it's important to note that the audience was wildly enthusiastic.
"The Lonely Few" is on stage at the Geffen's Audrey Skirball Kenis Theater Tuesdays through Sundays until April 30. Check with the theater for times and availability. Runtime: 2 hours and 15 minutes including one intermission.
Geffen Playhouse
10886 Le Conte Ave., Los Angeles 
Neely Swanson spent most of her professional career in the television industry, almost all of it working for David E. Kelley. In her last full-time position as Executive Vice President of Development, she reviewed writer submissions and targeted content for adaptation. As she has often said, she did book reports for a living. For several years she was a freelance writer for "Written By," the magazine of the WGA West and was adjunct faculty at USC in the writing division of the School of Cinematic Arts. Neely has been writing film and television reviews for the "Easy Reader" for more than 10 years. Her past reviews can be read on Rotten Tomatoes where she is a tomato-approved critic.