The City of Beverly Hills Community Services has announced the return of Music in the Mansion to historic Greystone Mansion and Gardens as a four-day classical music festival from April 20-23. Tickets are now on sale to Beverly Hills residents and will go on sale to the general public on March 27. Tickets are $22 per day for residents and $30 per day for non-residents.
The Music in the Mansion Festival has been celebrating extraordinary music-making for 29 years, showcasing the winners of the annual Beverly Hills National Auditions and supporting the careers of outstanding emerging talent from all over the world. This series is curated and produced in partnership with Laura Schmieder, Director of iPalpiti Artists International, Inc.
The Festival's opening night on April 20 will feature the Shining Sound Ensemble. Armenian sacred folk music and European repertoires will be performed by artists Marina Hovhannisyan, soprano; Grygori Koval, guitar; Braley Bascon, baroque violin; and, Eric Tinkerhess, viola da gamba. Following Shing Sound Ensemble, artists Giorgi Latso and Anna Federova-Latso will perform their duo-piano repertoire that has critics calling their performance as "thrilling and flamboyant," and their performance of Mozart "impeccable by any standard, highlighted with exquisite thrills, drizzling runs and precise Mozartean dynamics."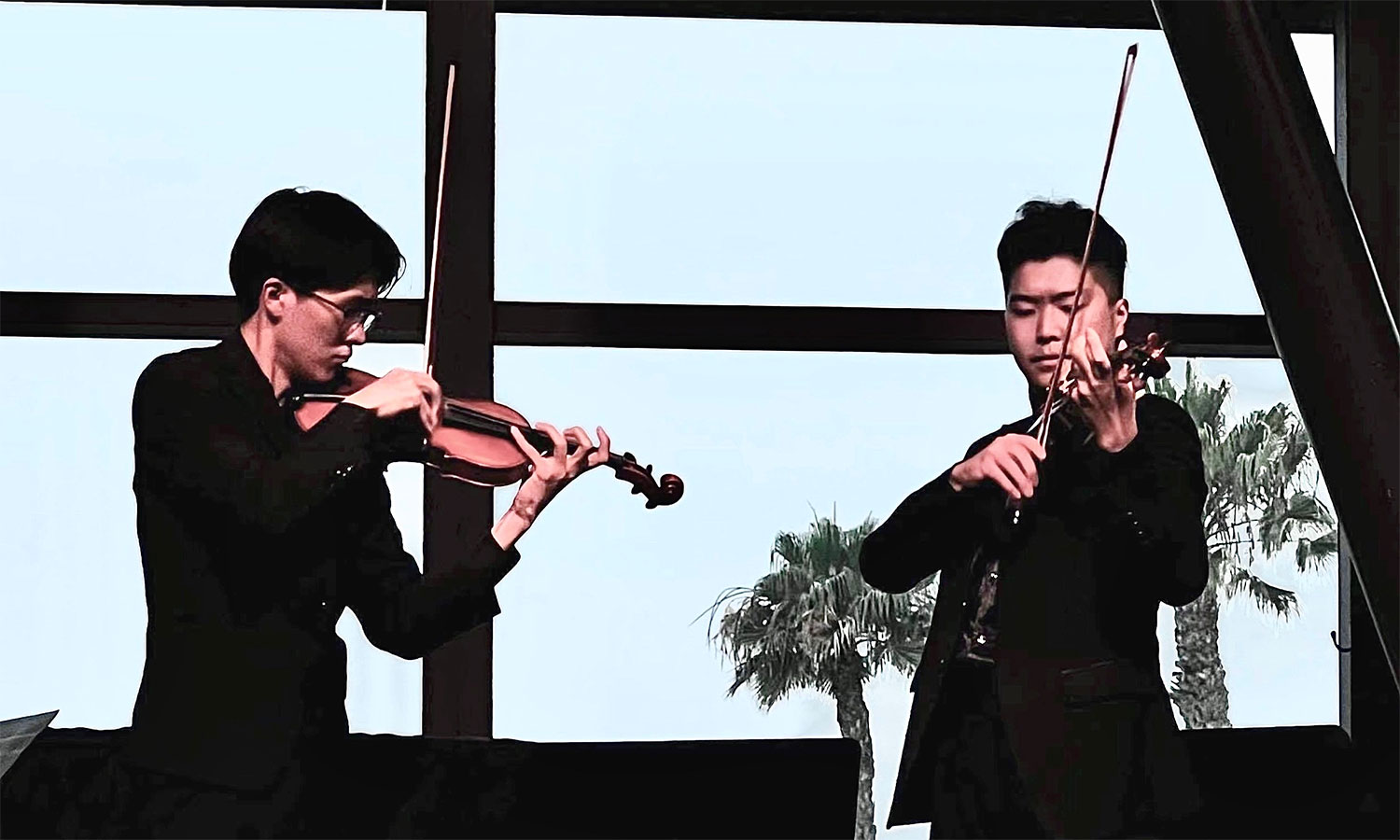 On April 21, The OC Classical Trio will make their debut at Music in the Mansion, featuring artists Antonina Styczen, flute; Pola Benke, cello; and, Philip Matsuura, piano. These three artists have performed independently in numerous competitions around the world and each has received rave reviews among music critics. Following The OC Classical Trio is Duo Violino, with violinists Yuan Tian and Zi Zygmund Wang, two highly-acclaimed violinists who came together out of friendship, and have performed together with great success throughout the United States and in Italy.
On April 22, three performances will take place, starting with Seraphour Voice Ensemble with artists Heidi Vass, soprano 1; Melissa Birch, soprano 2; Emma Grace Roche, alto 1; and Dana Route, alto 2. These artists together will take the audience on a journey through iconic works of Palestrina, Brahms, and Thompson, paired with contemporary composers from the new world – all inspired by ancient Latin texts. Following Seraphour Voice Ensemble is Alexander Boldachev, a virtuoso-harpist and laureate of more than a dozen prestigious international competitions, who has performed at Carnegie Hall the Gaveau in Paris and the Great Hall of the Philharmonic in St. Petersburg and will inspire audiences with his musical journey through war and peace . Tandru Trio, The Clarinet Muse with artists Yasmina Spiegelberg, clarinet; Katelyn Vahala, piano; and Javier Iglesias Martin, cello, play with great energy and charisma through Southern California and were selected as the only ensemble from the USC Thornton School of Music to participate in the 2019 Harmos Festival in Porto, Portugal.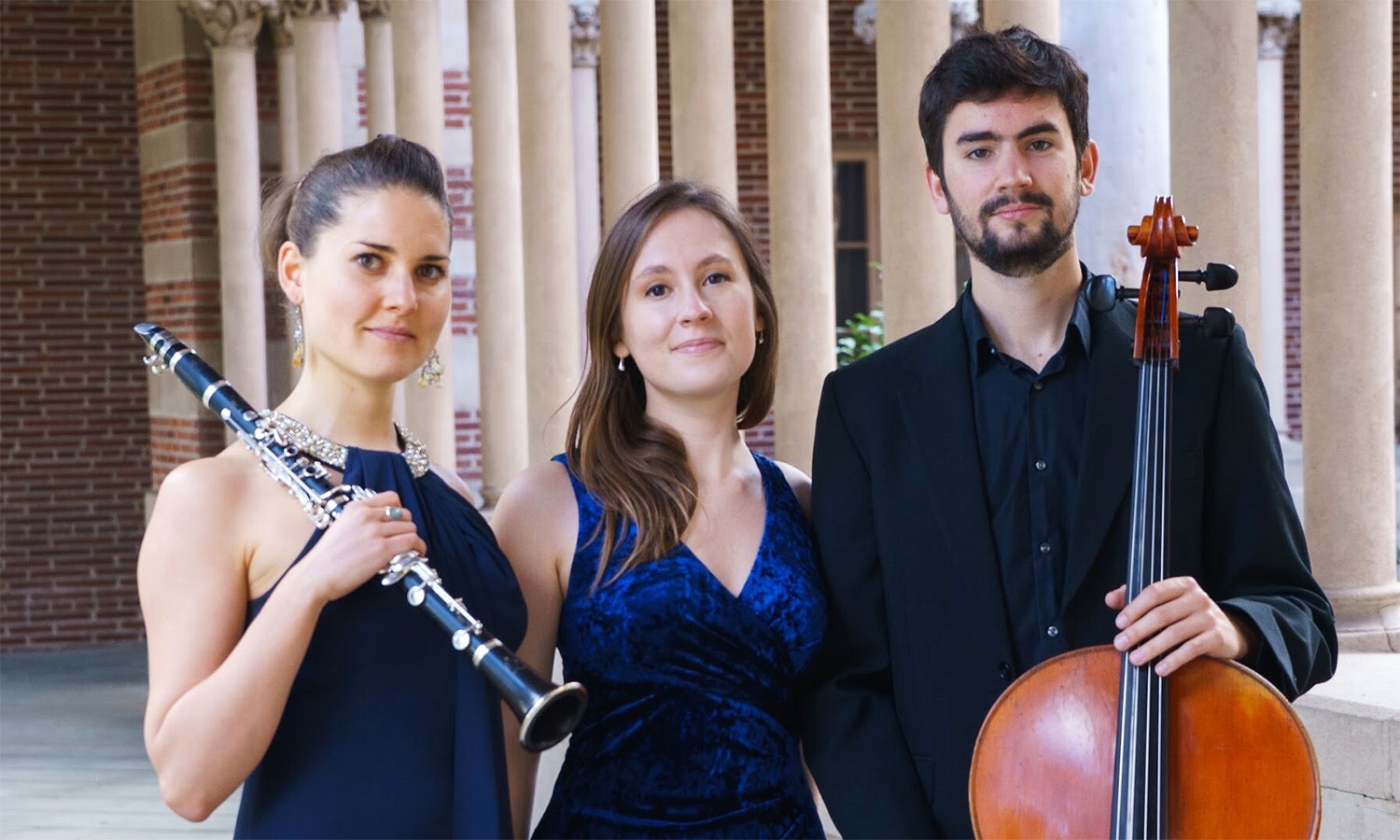 On April 23, the afternoon performances will feature Fiato String Quartet with artists Carrie Kennedy, violin; Joel Pargman, violin; Aaron Oltman, viola; and Ryan Sweeney, cello. They will celebrate the intersection of two most universally beloved art forms: film and music. This performance brings classical music via composers who influenced Hollywood. The finale with Sejin Park, baritone, an opera singer and Korean baritone, is the winner of numerous competitions and alumni of Palm Beach Opera Benenson Program, and will be singing Germont in La Traviata in New York this year. Park will be accompanied by pianist Hyemin Jeong and they will perform pieces from Rachmaninov, Ravel, Korngold and more.  
Seating is limited. For more information and tickets, visit www.beverlyhills.org/musicinthemansion. For more information on the artists, visit www.beverlyhills.org/musicinthemansion for artists' biographies.