The Rodeo Drive Holiday Lighting Ceremony returns on Nov. 16 with a star-studded musical and theatrical lineup. Headlining the celebration is actor and singer Sheryl Lee Ralph, who first rose to fame in the original Broadway production of "Dreamgirls" and recently stole the spotlight with her Emmy award-winning role on ABC's "Abbott Elementary."
This year's holiday lighting theme, "Up, Up and Away Holiday!," is designed to whisk viewers away into a magical world of whimsy and charm. It will feature fanciful hot air balloons, sweeping piles of presents and cascades of sparking lights.
"The reveal of this year's decor themed 'Up, Up and Away Holiday!' celebrates the start of the holiday season and brings together our community and visitors on Rodeo Drive," said Kay Monica Rose, president of the Rodeo Drive Committee. "We are delighted to welcome Sheryl Lee Ralph to our iconic street, where each magical encounter promises to be a gift, unwrapping our hopes and dreams for everyone."
During the ceremony, the street will be transformed into a winter wonderland animated by interactive roaming performers, towering peppermint stilt walkers, and roller-skating holiday gifts.
Mayor Dr. Julian Gold and members of the City Council will lead the countdown to illuminate Rodeo Drive. Santa Claus will parade down the street led by the Beverly Hills High School marching band on a Beverly Hills Fire Truck, followed by a dazzling fireworks finale.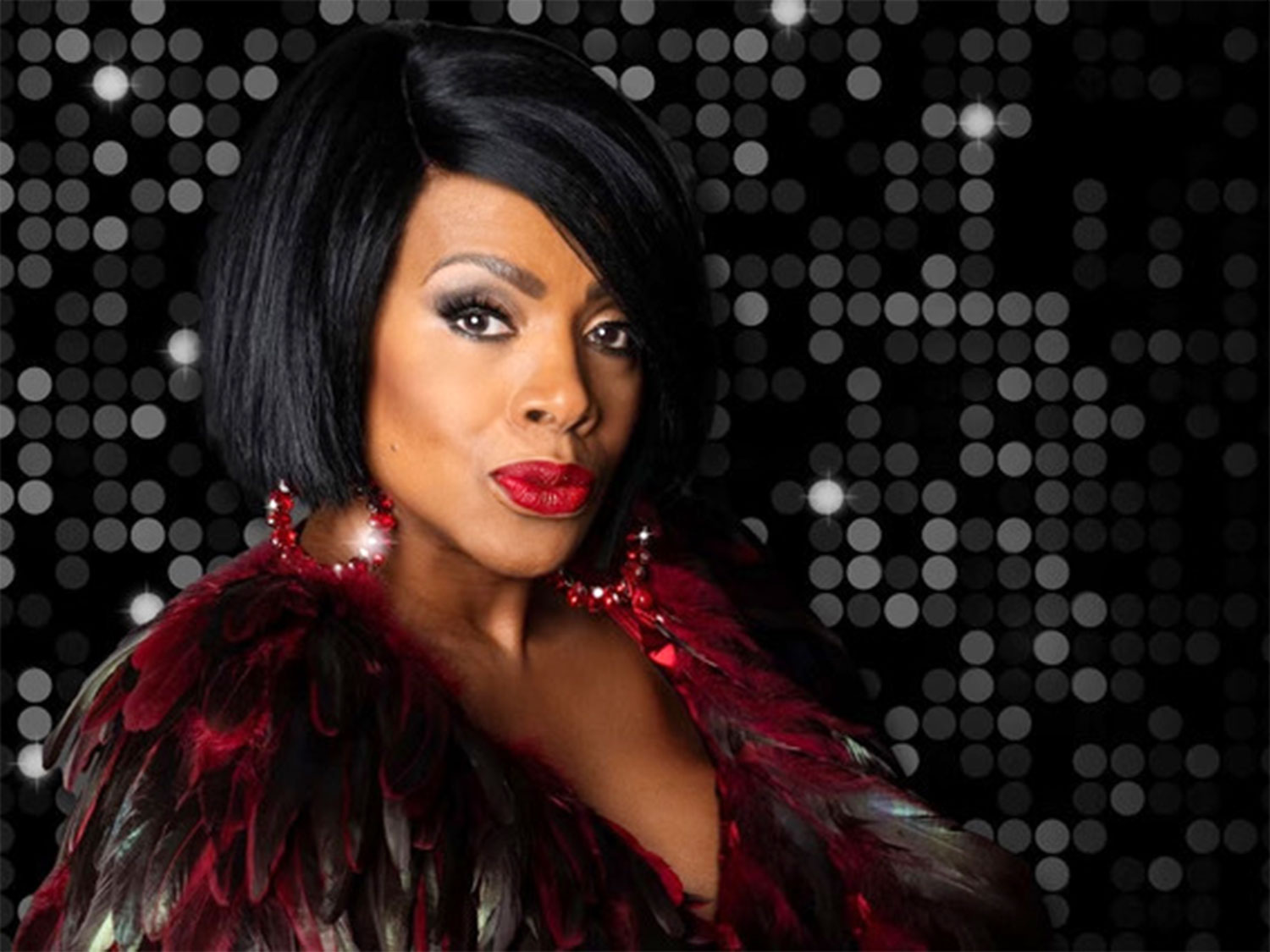 "Our Holiday Lighting Celebration is an opportunity for us to come together, recognize how fortunate we are, and begin this year's holiday season—a celebration of our city and a hopeful beginning for the New Year," said Gold.
"At the same time, we recognize the impact of world events and our thoughts are with those here and abroad as we approach the holiday season," he continued. "We hope they can find a sense of hopefulness and strength as we all overcome darkness with light."
Throughout the evening there will be no shortage of songs, dances, treats and surprises.
Performers will include the Jewish a cappella group The Maccabeats; Bollywood dance star Nazara; the duo of Broadway performer Terron Brooks and American Idol contestant Vonzell Solomon, Cajon drummer Nick Adams, the Holiday Rhythm Tappers dance group, The Four Parts Barbershop Quartet and Winter Wonderland Carolers, DJ Z, and the Holiday Helpers dance group.
Additionally, three stages along the street will host sets from The Wallis's critically-acclaimed theatrical experience "LOVE ACTUALLY LIVE." Featured performers include cast member B.Slade, Emmy award-winning actor and singer Madison Taylor Baez and The Gay Men's Chorus of Los Angeles.
The Holiday Lighting Ceremony marks only the beginning of the festive season in Beverly Hills. Residents and visitors are welcome to view holiday light installations across the city through Jan. 1.
These include the "Glowing Gardens" at Beverly Canon Park; the "Lights on the Lily Pond" show at Beverly Gardens Park, which takes place every 15 minutes beginning at 6 p.m. to 9:30 p.m.; and the "Unwrap the Magic" projection show viewable nightly every half hour from 6 p.m. to 9:30 p.m. on the Beverly Hills City Hall Tower.
In addition, the city's "Jolly Trolley" will take visitors to the "Unwrap the Magic" projection show every Thursday through Sunday evening from 6 p.m. to 9 p.m., from its stops at Rodeo Drive and Dayton Way and N. Crescent Drive and N. Santa Monica Boulevard.
Finally, there will be family-friendly holiday celebrations at Greystone Mansion and Gardens from 10 a.m. to 4:30 p.m. on Dec. 2 and 3.