Director Alice Troughton's new film, "The Lesson," is as deceptive as it is flawless. Writer Alex MacKeith, in his feature debut, borrowed from his own experiences. I'm amazed he lived to tell the story. But then again, his hero lives to write another day.
Liam Somers makes ends meet by tutoring the sons and daughters of the well-to-do whose aspirations are high marks on final exams that will lead to entrée into the most elite schools. He is an aspiring novelist just finishing his doctoral studies at Oxford, a thesis analyzing the work of contemporary great J.M. Sinclair. Imagine his surprise and delight to learn that his next assignment is to tutor Sinclair's son Bertie for the English Literature entrance exam at Oxford, a supremely difficult exam but one he knows well.
This will not be a normal tutoring assignment as Hélène Sinclair explains. He will be required to live at the manor and be on call at all times. The master, Sinclair himself, is skeptical and aloof, convinced that son Bertie is, at the root, mediocre and incapable of succeeding. Bertie is more than uncooperative with Liam. His bitterness alludes to deeper problems. In many ways, Bertie is living out "Hamlet," one of the texts he must study. Something is definitely rotten in the state of the Sinclairs. 
At the heart of many British stories is class—distinction, division, aspiration, entitlement and wealth. Liam comes from a working-class background, one that has afforded him none of the luxuries. His native brilliance and ability to read a situation is his ticket to status, if, in fact, that is what he wants. Finding chinks in the armour and recognizing them is a strength and when Hélène explains that Bertie's educational success is imperative, she reveals that she cannot help because her education was in France and America and her husband had none. It's a statement that is easily missed but is the key to Sinclair's need to dominate and star in every situation. His brilliance, so recognized in haute society, comes with its own caveat. Should Bertie gain entrance to such a prestigious program it would, in its own way, take away from his shining dominance; or at least that might be his interpretation. The quiet, observant Liam is a quick study and sympathetic to Bertie's plight. One cannot miss the irony that Hélène's desire for Bertie to succeed at Oxford to assure his place in the world is offset by Bertie's choice of English Literature, a subject that rarely yields a place on the stock exchange.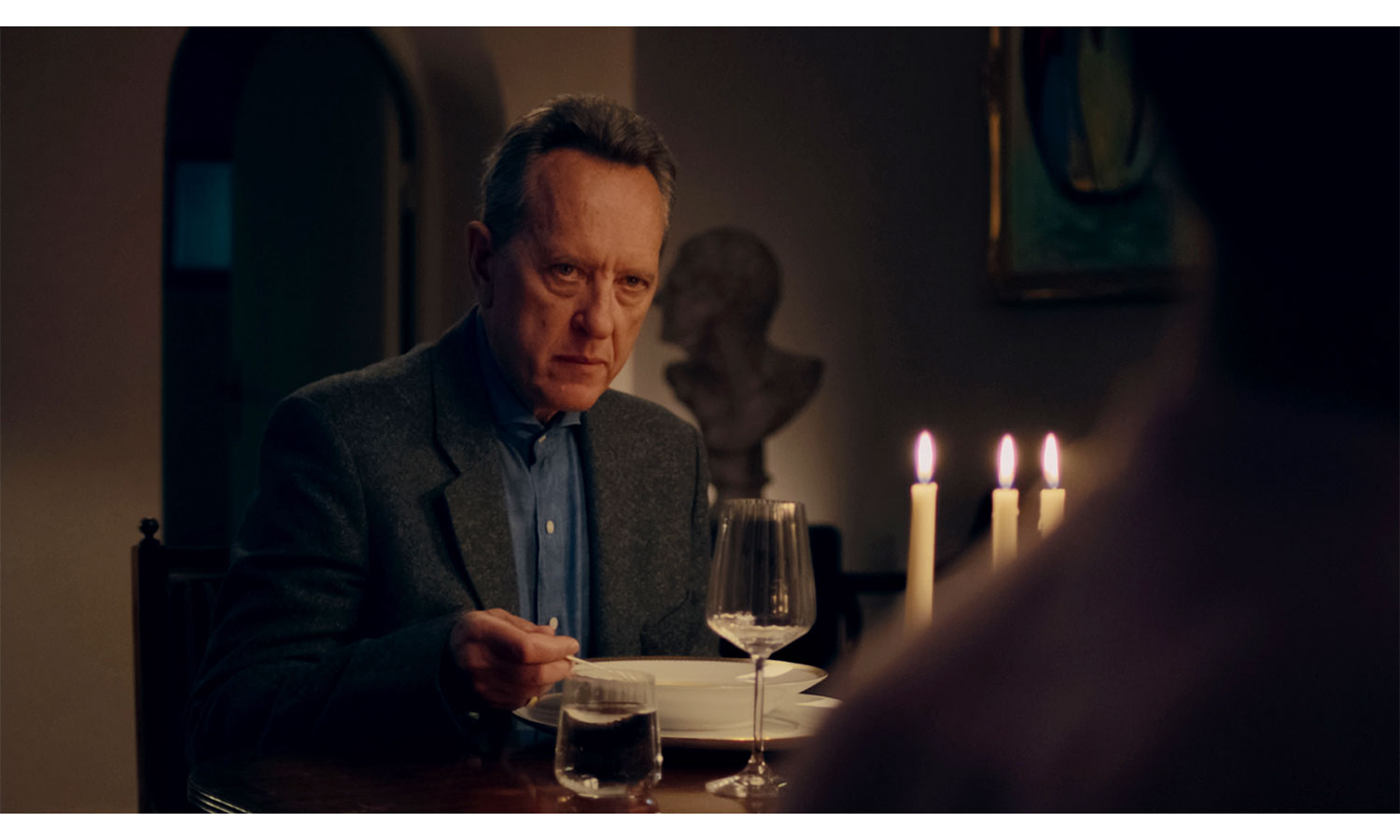 But there's more to this family story, a tragedy still playing out in unspoken grief. Alternately pulling Liam into the family and then pushing him away, he must navigate these waves of emotion and the mystery that surrounds them. It is the discovery, slowly, surely, almost chillingly of that secret that envelopes the viewer, seeing everything through the preternaturally calm eyes of Liam. To reveal more about this alternately gothic and noir tale would be tacitly unfair. Better to discuss character, something of which this cup overfloweth. There is nothing here that doesn't have a deeper, or at least a secondary meaning.
Troughton has very stealthily conducted this film as she would a symphony. Beginning slowly, the story and characters worm their way into your subconscious as you make decisions about their personalities, motives and goals. Gradually she picks up speed and your assumptions blur into a melding of the characters' bitterness and hopes. The denouement is of desperation, deception and cynicism, all wrapped in a crescendo finish that you can't possibly see coming. The coda is both the ending and the beginning. Everyone is everything and nothing that you expected. Troughton has presented us with a film that is a subtle bucolic analysis of class structure, becoming almost gothic in its underlying subject matter and slowly but surely turning into a classic film noir, its heroes and villains hidden in plain sight.
"The Lesson" is a superb character study. Liam is cool, calm and observant; entirely self-taught. It is through him that we experience almost every moment, narrating our journey almost wordlessly. With an eidetic memory, Liam has the ability not just to memorize text but also to analyze and understand it on a level equal to his recall. When, one evening, his unfamiliarity with classical music is revealed, this inadequacy yields a sneer from Sinclair. Undisturbed, Liam moves on and remedies his deficit, another note to be added to the "Evidence Board" he keeps in his room. His deflection of humiliation infuriates Sinclair but earns him respect from the others. He is, truly, the hero of this story of stops, starts and turns. He champions Bertie and recognizes the pain and self-doubt that plague him.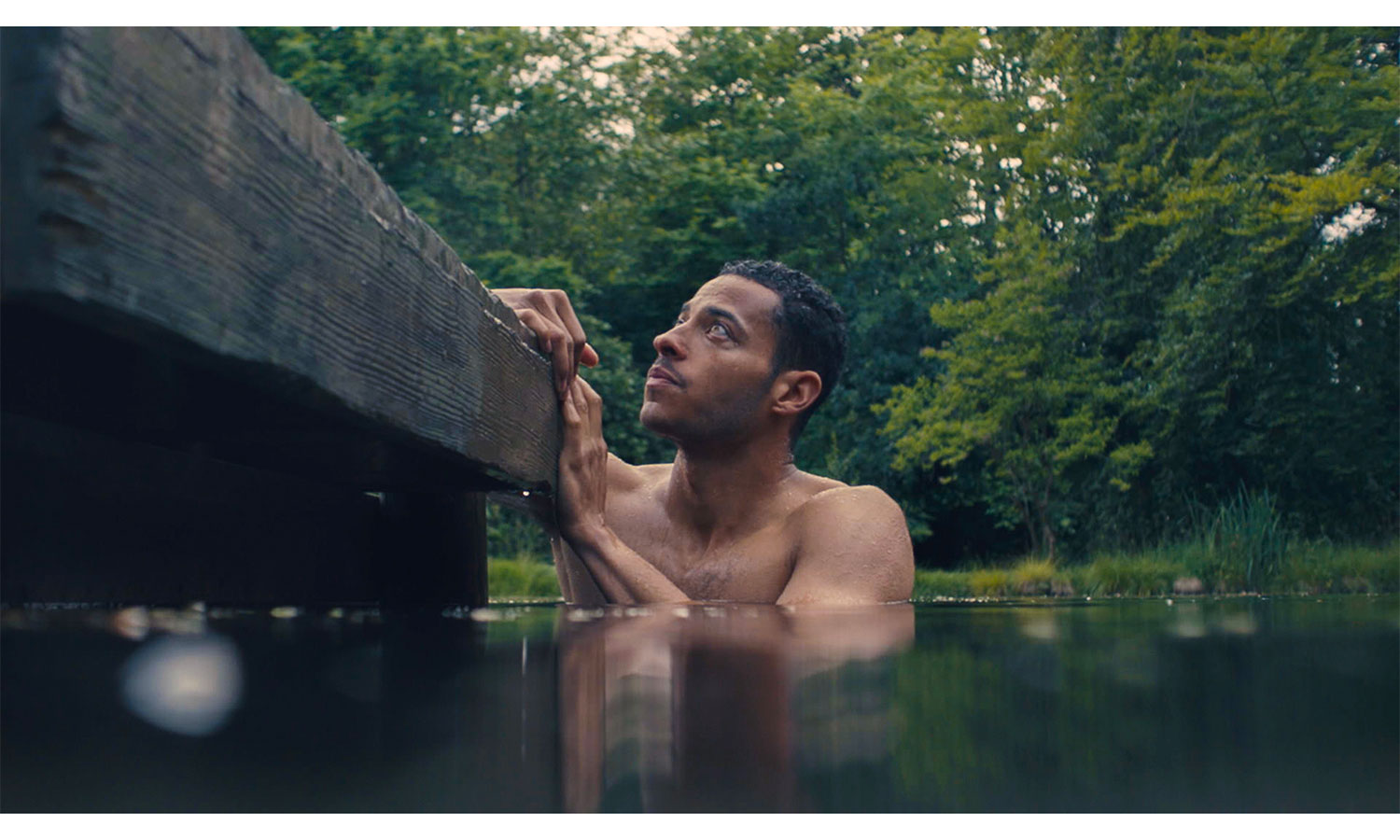 Hélène, sphinx-like, is more difficult to parse. She is caught between a son's future success, an unspoken tragedy, and her husband's irascible nature and legacy. Watch this blonde carefully; there's both more and less than meets the eye. Son Bertie is a conflicted and suffering teen, brilliant and immature, denigrated by his father whose destructive motives are in full view. Sinclair, haughty, aloof, self-confident, is someone who can only win if everyone else loses. In many ways, he is less complex than the others. Clearly he is overcompensating for a suspect background as alluded to previously by his wife. Self-made, widely regarded as one of the greatest living novelists, he struggles to finish his first novel in many years. Working in secret, he jealously guards his work, letting up only briefly when he asks Liam to proof it for him. Liam, whose comments are trenchant and on point, earns the master's anger. Having read Liam's novel, he haughtily declares that Liam has no talent and should give up now before he publicly humiliates himself. But Liam's comments are on target and Sinclair must find a way to incorporate them without acknowledgement. Soon this heavily gothic atmosphere begins to morph into film noir. It's all about collateral damage and everyone and everything in Sinclair's life is collateral damage. Our hero is caught in a web, partly of his own making. Like Icarus, is he flying too close to the sun?
The cast that Troughton assembled is like a finely sculpted work of art. Stephen McMillan is Bertie. Pitch perfect from his scowling expressions and hurt-filled eyes, McMillan gives us classic teen angst caused by the constant abrasions of a dysfunctional family. Julie Delpy is Hélène. No doubt a major beauty in her youth, as was Delpy herself, Hélène is the no longer glamorous glue holding this collapsing family together. Her mysterious presence over the household and the strength she exudes allow her to both encourage her son and support her increasingly erratic husband. Her quiet sexuality expands and contracts depending on who the victim of her attention is. There may not be a man with a gun but there is definitely a Blonde Fatale.
Crispin Letts is the previously unmentioned butler, Ellis. No, the butler didn't do it, but he's ever-present and is totally aware of everyone's movements and their significance. Like most servants, he is invisible but all knowing. It is a wonderful, enigmatic performance.
Richard E. Grant is J.M. Sinclair. Charming to the outside world, he harbors secrets, resentments and insecurities that he showers on all around him. Grant's voice exudes upper class origins, but it is a learned accent and a cultivated presence that yields only occasionally to his wife's all-knowing manner. Grant imbues Sinclair with a nastiness that makes you wince, while occasionally revealing a flash of vulnerability that keeps the viewer hoping for both retribution and resurrection. That serpentine smile of his is unforgettable. A key to the relationship between Sinclair and Hélène lies in a quote from Martha Gelhorn, one of Hemingway's wives: "A man must be a very great genius to make up for being such a loathsome human being."
Finally there is the miraculous Daryl McCormack. McCormack has imbued Liam with a placidity that carefully masks the depths within. His beautiful face reveals little but his eyes carry with them his cool assessment of the situation while simultaneously hiding the hurt and horror he feels momentarily. His Liam has an inner strength that has to be witnessed. McCormack, recently seen in "Good Luck to You, Leo Grande" and "Bad Sisters," will surely be a major star who can handle any platform. He is a pleasure to watch as he soundlessly narrates the film with his presence alone.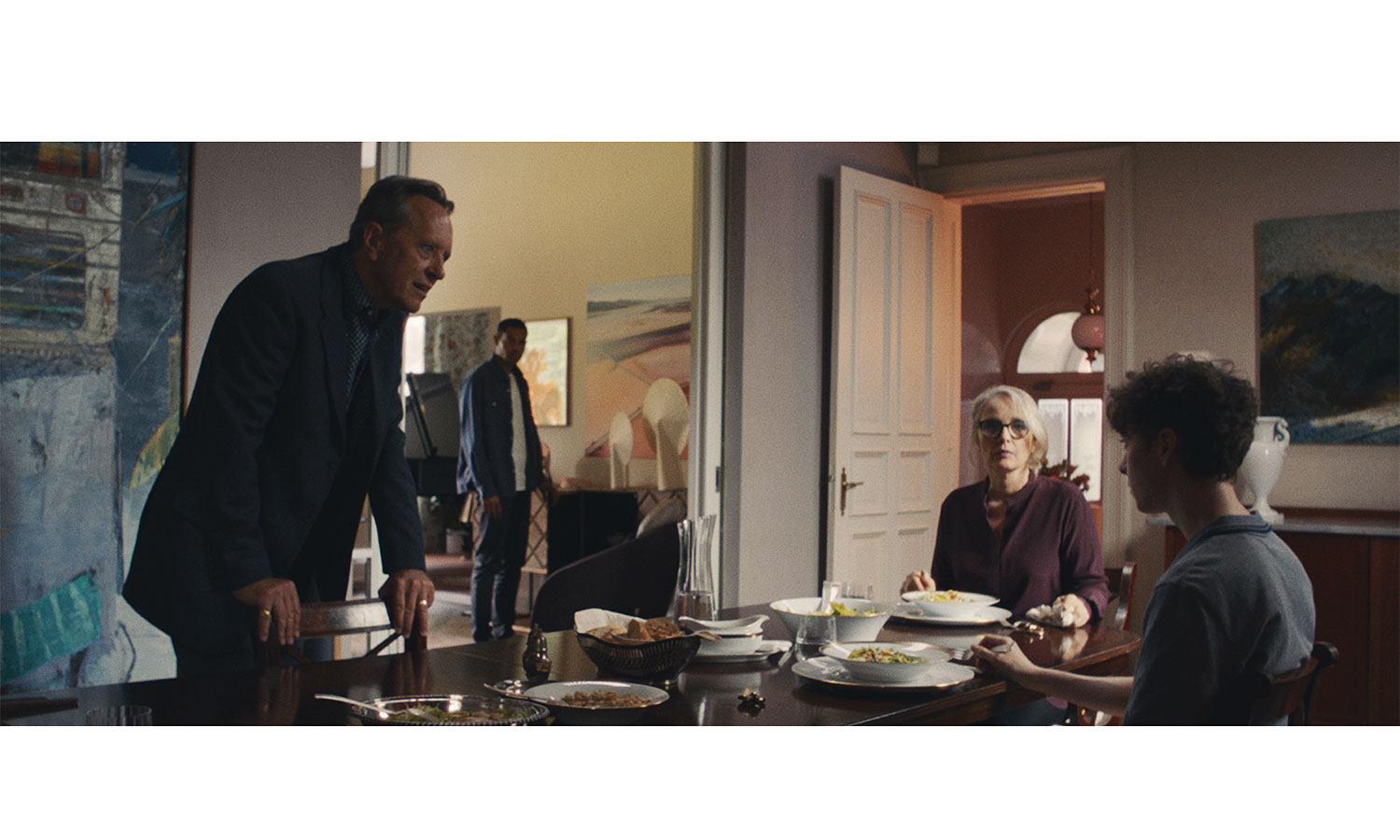 There are so many small pleasures hidden like Easter eggs within the movie. When Sinclair, interviewed on a television show about writing, laughingly declares that "good writers borrow but great writers steal," implying that he has come up with this analysis. In a wink wink by MacKeith, Sinclair has stolen this phrase from T. S. Elliot, allowing Sinclair to self-declare as a great writer. Metaphors abound. The estate's lake is inhabited by water voles, a seemingly benign creature that burrows into the banks and often devours the surrounding vegetation. The garden is full of rhododendrons, a beautiful but deadly plant, a perfect metaphor for Sinclair. As Bertie explains, they are beautiful but nothing can grow around them because the roots and the buds are poisonous.
The cinematography by Anna Patarakina is lush and evocative of how each moment plays out, dark when sinister, light and bright during moments of hope. Her filming is painterly with a depth of color that is extraordinary. There is one beautiful shot captured across the lake that could be a painting by Monet. The score by Isobel Waller-Bridge is a truly memorable waltz, reminiscent of a ball held at a country estate; its rhythm changes with the film's action. It is rolling and bucolic, occasionally sinister and dark, but always with the four four beat shaped into whatever she wants, with only the instruments changing, whether violin or piano or cello, following the mood.
MacKeith and Troughton's structure turns the story on end by beginning with a prologue that will mirror the epilogue, and following with three parts (or acts). There is nothing about this film that I don't admire and I could watch it endlessly. So far twice was all I was granted.
Opening July 7 at the Laemmle Monica and the Landmark Sunset 5. 
Neely Swanson spent most of her professional career in the television industry, almost all of it working for David E. Kelley. In her last full-time position as Executive Vice President of Development, she reviewed writer submissions and targeted content for adaptation. As she has often said, she did book reports for a living. For several years she was a freelance writer for "Written By," the magazine of the WGA West and was adjunct faculty at USC in the writing division of the School of Cinematic Arts. Neely has been writing film and television reviews for the "Easy Reader" for more than 10 years. Her past reviews can be read on Rotten Tomatoes where she is a tomato-approved critic.