Los Angeles Police Department (LAPD) officials are investigating a string of vandalism in the Pico-Robertson neighborhood.
The vandalism occurred in the 9300-9400 block on W. Pico Boulevard, on Aug. 19. At least five kosher restaurants—Fisherman's Bowl, Nagila Pizza, Shalom Grill, Shanghai Diamond Garden and Sushiko—had their glass window entrances smashed. One of these restaurants, Fisherman's Bowl, was preparing for an Aug. 21 grand opening at the time of the incident.
Despite the apparent targeting of kosher establishments, Jewish groups said they did not have evidence the incidents were motivated by antisemitism.
"Our Community Security Initiative team is working closely with LAPD to determine if there are any additional motives. However, at this time, according to our law enforcement partners, there are no indications of antisemitic motivations," the Jewish Federation of Greater Los Angeles said in an Aug. 20 statement. "We will continue to remain vigilant and monitor the situation to inform the community, should new developments arise."
Councilmember Katy Yaroslavsky, whose district includes Pico-Robertson, denounced the crimes and was one of several city leaders to visit the sites in person earlier this week.
"Early Saturday morning, as many as four businesses on the 9300-9400 block of Pico Boulevard were broken into, with some being robbed," Yaroslavsky said. "My office has been in touch with the Los Angeles Police Department, and while we have not seen evidence to suggest these incidents are connected to hate crimes, we are taking the situation very seriously. My staff has also visited the affected businesses to offer support. More information will be provided as the investigation continues."
As of press time, LAPD was continuing to investigate the incident and no suspects had been arrested in connection with the incident, a LAPD spokesperson told the Courier.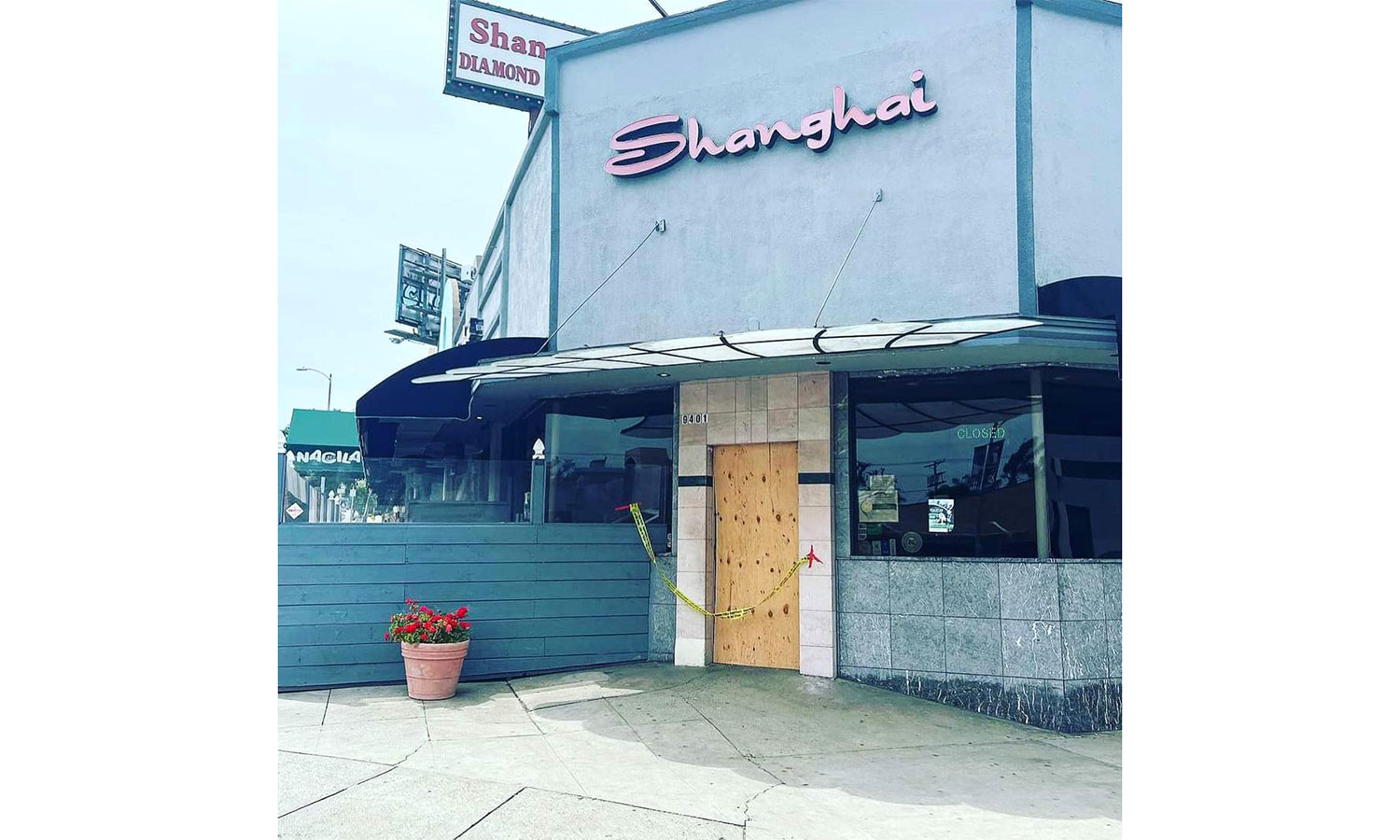 The break-ins were discovered around 5 a.m. as much of the community was preparing to walk to the area's synagogues for Saturday morning Shabbat services. The stretch of Pico Boulevard in the Pico-Robertson neighborhood is lined with synagogues, kosher restaurants and Judaica stores.
LAPD officials responded to the scene at approximately 5:30 a.m.
According to the LAPD, officers also responded to a burglary at a nearby non-kosher restaurant one day before, on Aug. 18, about a half-mile away on Robertson Boulevard. A LAPD spokesperson could not confirm whether it was connected to the Aug. 19 incidents.
On Aug. 19, the vandals attempted to steal cash registers from the targeted restaurants, according to law enforcement. There did not appear to be any overt antisemitic activity, such as anti-Jewish graffiti, accompanying the smashing of the windows.
"Both Jewish and non-Jewish businesses were vandalized, and there is apparently no evidence at this time of overt antisemitism or a hate crime," Anti-Defamation League Regional Director Jeffrey Abrams said in a statement.
Police described the suspects as men wearing dark clothing. It was unclear how many suspects were involved. Additional information was not immediately available.
In February, over two consecutive days, two visibly Jewish men leaving prayer services in the Pico-Robertson neighborhood were shot at in drive-by shootings, though neither victim was badly hurt. Additionally, in the summer of 2021, a man attempted to throw a cinderblock through the window of a Pico-Robertson synagogue.
It also occurred as "flash robs"—or organized retail theft—have been occurring at businesses across Southern California, rattling shoppers and residents as large groups of people break into high-end stores and make off with thousands of dollars worth of merchandise.
They also took place as the Jewish community prepares to mark the High Holidays, beginning in mid-September.