Artist, actor, investor, restaurateur, patron of the arts, collector, and once again, artist. These are the many lives of Michael Chow. He is so much more than the sum of his parts with the many lives he's lived and continues to live. Nick Hooker's new documentary, "AKA Mr. Chow," tries to lead you into a labyrinth of discovery.
Michael Chow was born Zhou Yingua in Shanghai in 1939. His father,  Zhou Xinfang, is still considered one of the greatest grand masters of the Peking Opera and his artistry was an important influence on Michael who wanted to follow in his footsteps. The movement, the vibrant colors, the drama, all touched him deeply. Michael began painting at an early age seeing light and motion and colors everywhere in Shanghai. But his art and vision was short-circuited when he and his sister, Tsai Chin, were sent to England by their parents shortly after Mao, claiming victory in the Chinese Revolution, took over as the political leader. Sadly, Michael would never again see his father who would die in 1975 after a long imprisonment during the Cultural Revolution.
Beautiful Tsai, studying at the Royal Academy of Dramatic Art, was well on her way to an acting career, but Yingua, younger, was sent to boarding school where he was ill-equipped to be a total outsider, losing his identity and his name when he became Michael. He eventually enrolled in art school where he studied painting and architecture still hoping to satisfy his need to create. But art rarely pays the bills and Tsai helped him find small roles in mostly B pictures.
Luck, if you believe in such a thing, and timing have played major roles in his life. Unable to support himself as an artist, it was more the connections he made and the people he met that would dovetail nicely into his wildly successful endeavors. Encouraged by friends who recognized his ability to parlay one success onto another, he opened a Chinese restaurant in London. He wanted to introduce upscale, gourmet Chinese food to the Knightsbridge section of central London, an area oozing wealth and sophistication. It wasn't just the taste of the food but the drama as well, using Italian waiters to serve and displaying the work of emerging artists on the walls.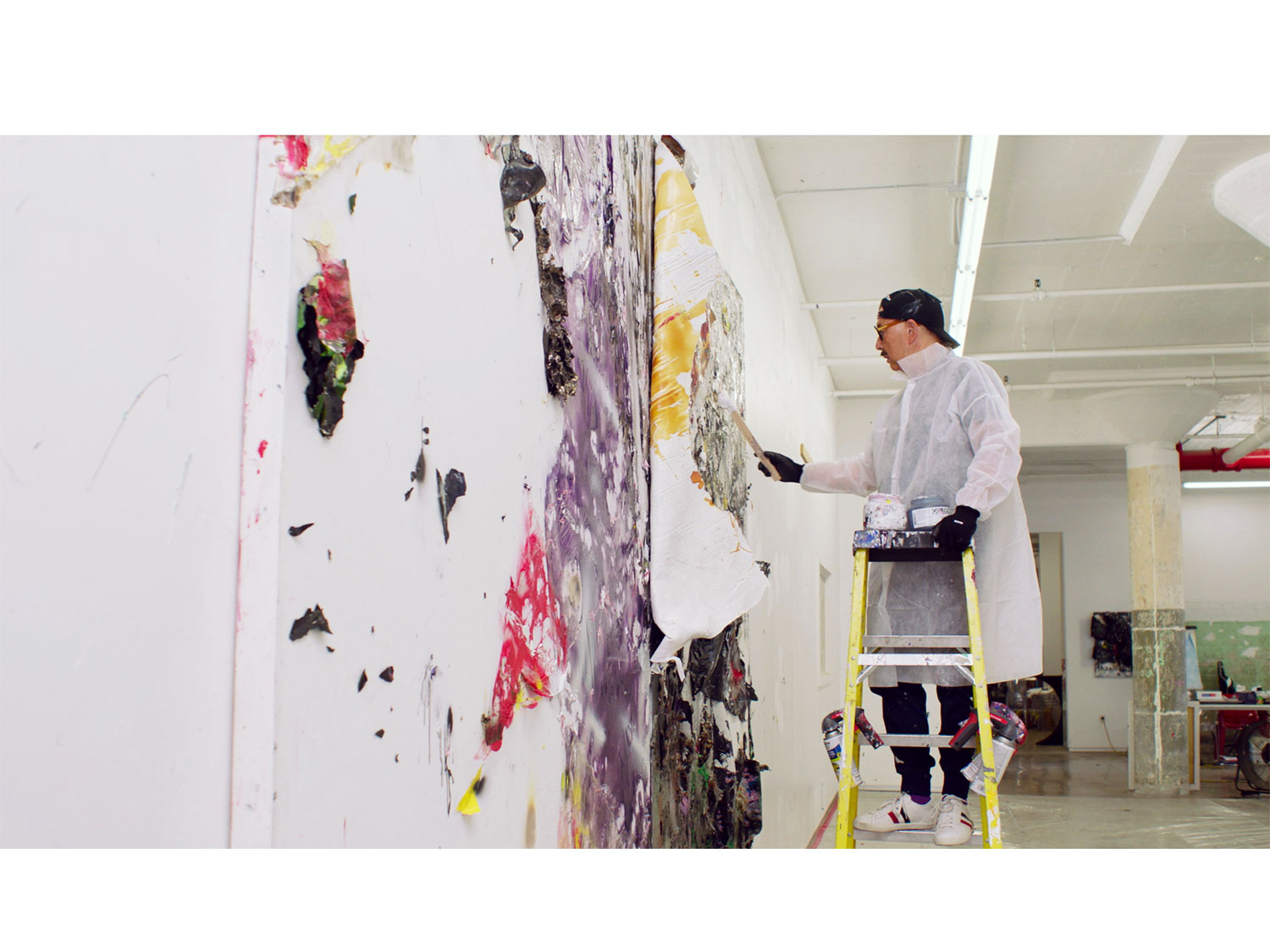 Still longing for a place at the table, so to speak, Chow befriended artists whose work inspired him, offering meals in exchange for paintings. Those walls held the paintings of artists who would soon become even more famous than his restaurant—David Hockney, Jim Dine, Julius Schnabel and Peter Blake, among others. A short first marriage to Grace Coddington, one of the top models of the day, solidified his place in swinging sixties London. Soon Mr. Chow's was the hippest of the hip, dripping with the rich and famous. He wasn't just the friend to celebrities but a world unto himself.
But it's easy to look all of this up. It's public record as are his famous couplings, next to Tina Chow, a model whose own jet set celebrity soon surpassed his. When marital difficulties first emerged, he and Tina left London and landed in Beverly Hills where he expanded his restaurant empire. An instant success, he then opened restaurants in New York, always featuring a museum of fine art on the walls. Their estrangement continued, however, in part due to her affairs, and they divorced. His subsequent marriage was to Eva Chun; it too ended in divorce after twenty-five years. There is no real insight into these dissolutions. Coddington, interviewed on screen and still friends with Chow, revealed that she had left him after a year when a previous boyfriend resurfaced. Now married to Vanessa Rano, a woman almost a half century younger, she is an integral part to his self-described Act V.
Both in Beverly Hills and New York, his passion for buying art continued and he began to amass an extraordinary collection of contemporary art—Warhol, Basquiat, Haring, Ruscha to name a very few. So many of these artists painted portraits of Chow that an exhibition of just these paintings was once mounted. Always attentive to his restaurants, he was drawn more and more into the world of art and design. Spreading his expansive wings and returning to an initial interest, Chow designed Giorgio Armani's signature boutique on Rodeo Drive. Already Chow's compass was leading him back to his first love.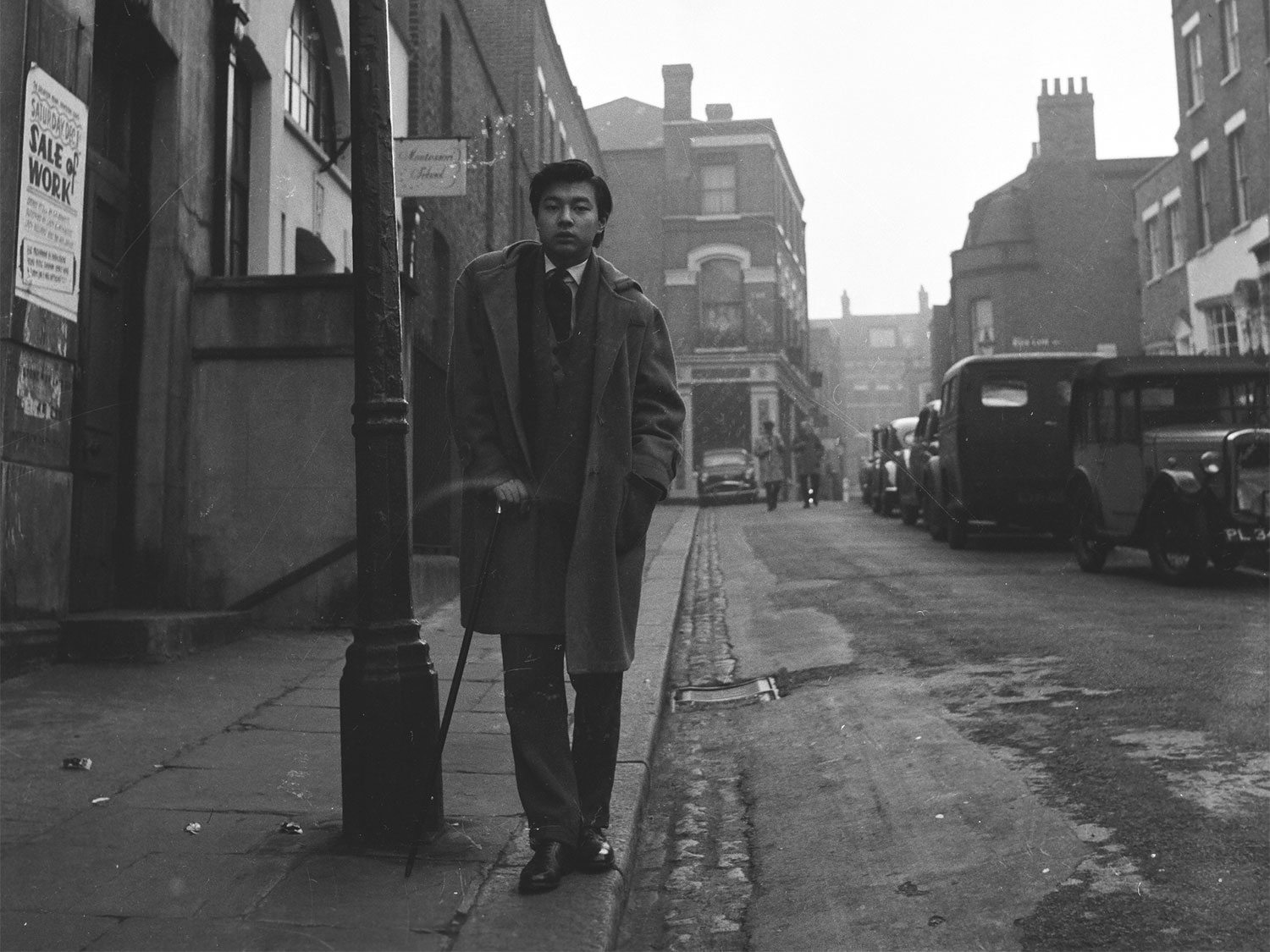 If there is a primary focus in this documentary, it is the return of Mr. Chow to his passion for art—collecting it, promoting it, creating it. The true highlight of this somewhat meandering film is to witness him in his so-called Act V as the re-emerging artist. Joyously painting and creating massive tableaux in his cavernous studio, he is a gifted artist with a style that both borrows from others and yet is wholly original. His greatest challenge is to be seen as a serious painter rather than a talented dilettante. The biggest obstacle to overcome is his own persona and fame. Gallery owners who might have been inclined to display his work were reluctant. There was always the worry that gallerists were just trying to curry favor with the man who already had everything. Watching him create will disabuse you from thinking he's a talented amateur. Combining Chinese calligraphy, aspects of abstract expressionism and color field painting, like that of Clyfford Still and Ellsworth Kelly, Chow, or as he now signs himself, "M,'' has made his own path. Is he in a league with Ed Ruscha or Jim Dine or others in his collection? Only time will tell. A glimpse at his Holmby Hills home gives an idea of his architectural style—modern, stark and extremely functional from the standpoint of displaying his own art and vast collection, a personal museum to be enjoyed by the too few.
My verdict of the documentary is rather mixed. The film itself is little more than an homage to Michael Chow filmed with his approval under tightly controlled constraints. It often feels like a vanity piece with little or no insight into Michael Chow the man. There is no discussion about his architectural projects or the effects divorce may or may not have had upon him personally. Although the interviewees, internationally renowned artists and celebrities, sing his praises, scratching the surface just reveals more surface. Keeping tight control of his narrative, it's no coincidence that there have been no definitive biographies written about this man who is certainly deserving of one. "AKA Mr. Chow" is far from an in depth portrait of a complicated man;  nevertheless, the opportunity to learn some of his history and see him make his art is well worth the fast-moving 90 minutes Nick Hooker has put together.
Now on HBO and streaming on Max. 
Neely Swanson spent most of her professional career in the television industry, almost all of it working for David E. Kelley. In her last full-time position as Executive Vice President of Development, she reviewed writer submissions and targeted content for adaptation. As she has often said, she did book reports for a living. For several years she was a freelance writer for "Written By," the magazine of the WGA West, and was adjunct faculty at USC in the writing division of the School of Cinematic Arts. Neely has been writing film and television reviews for the "Easy Reader" for more than 10 years. Her past reviews can be read on Rotten Tomatoes where she is a tomato-approved critic.