Just when you thought it was safe to get comfy in front of the TV and watch those new series that premiered last month, a whole new batch appears on the horizon. Not exactly the good, the bad and the ugly, this new crop is the fabulous, the pretty good and the downright awful. So finish up "The Diplomat" and dive in and take a look at these new ones on offer before the summer movie season starts…next week.
"American Born Chinese"
"American Born Chinese" is a fantastical, both fantasy and fantastic, new series based on the award-winning graphic novel by Gene Luen Yang. Inventive and creative, series creator Kelvin Yu has masterfully merged the stories of the war between two factions of an ancient mythical kingdom and the growing pains of a modern Chinese American teen, Jin, trying to make his way toward acceptance by the High School Kingdom ruled by athletes and entitled white kids, often the same group. These two stories crash together when the son of the mythological Monkey King appears at Jin's school as a new student named Wei-Chen. Just as Jin is about to break through to his skewed vision of normalcy, the high school principal intervenes. Pulling Jin out of class, she introduces him to a student newly arrived from China named Wei-Chen. Since she believes they have so much in common, both being Chinese, Jin must allow Wei-Chen to shadow him at school. With Wei-Chen at his heels, the increased scrutiny is practically unbearable. Jin is agonized and begins to melt before our eyes. He's as insecure as Wei-Chen is sure of himself. Like his father, Jin is incapable of standing up for himself; he doesn't, as Wei-Chen points out, know who he is. Without that knowledge you can't move forward. Jin finds himself under a black cloud. A video of a humiliating accident at school finds its way to the internet. He attacks the student he thinks responsible resulting in an expulsion from soccer tryouts; and the "Culture Club" at school tries to use his experience to forward their agenda. Behind the eight ball, Jin constantly finds himself immersed in cultural stereotypes that are underscored by everyone's favorite old sitcom starring Freddy Wong, the hapless, accident-prone repairman who never met an Asian stereotype he couldn't represent.
Undeterred, Wei-Chen continues his pursuit of Jin. Unknown to his new "friend," Wei-Chen is convinced that Jin holds the key to helping him resolve the problems of his far-away kingdom. Although Jin remains fairly clueless, he is intrigued by the fact that the heroes of his beloved comic books are all characters from a world Wei-Chen seems to know personally. Wanting to bring Jin closer so he can retrieve a valuable object that may unlock the secrets of the Monkey Kingdom, he tries to introduce Jin to his "aunt," the goddess of mercy. Will Wei-Chen succeed in his quest? Will Jin blend in? Will the search for cultural and self-identity be achieved?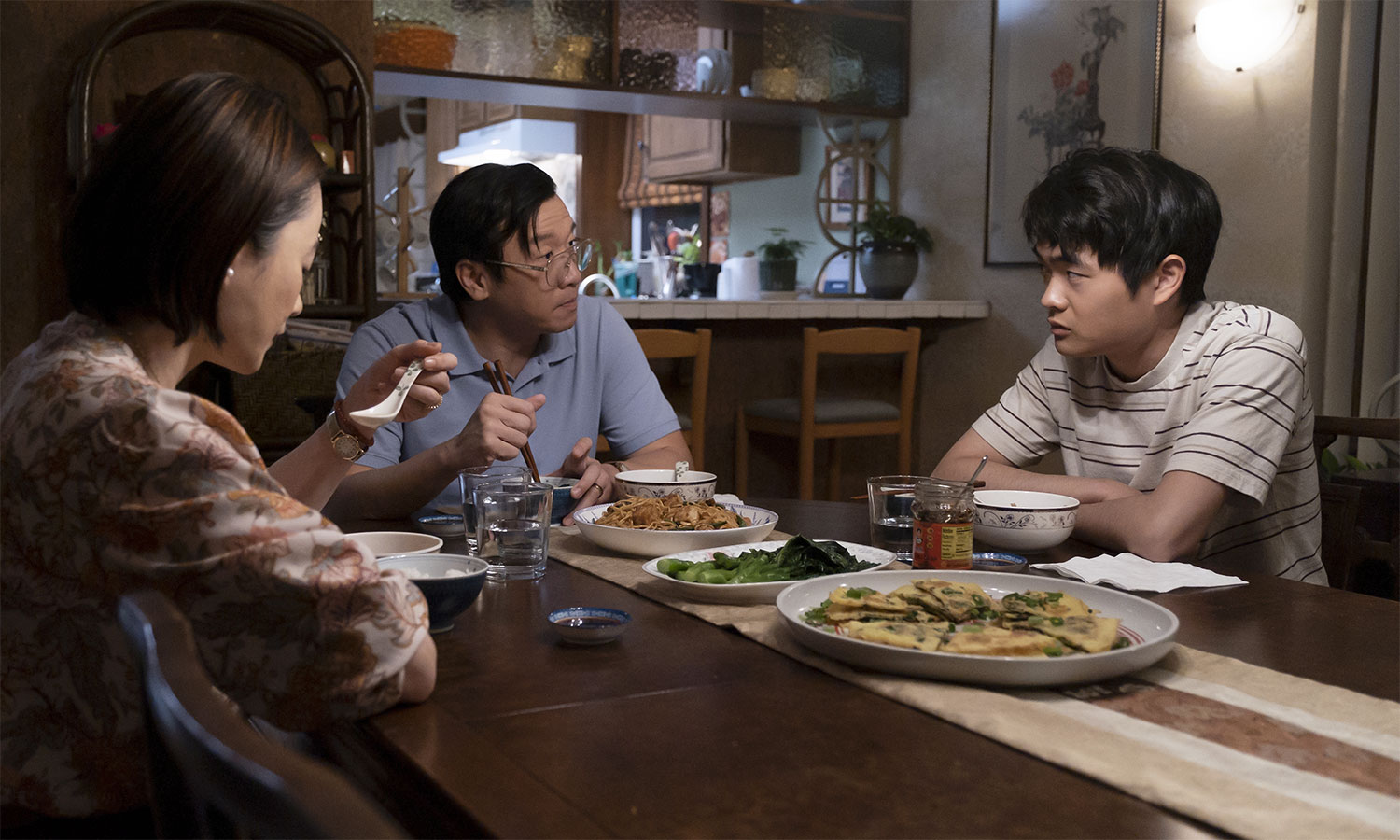 Adding greatly to the bingeable nature of this series (I couldn't stop watching) is an extraordinary cast. Ben Wang as Jin, empathetic and conflicted, is at the beginning of what should be a great career. In his first American series, Ching Liu as Wei-Chen should be able to expand his credits. The real surprise is how prescient this casting was because it reads like a follow-up to "Everything Everywhere All At Once," not just in fantastical, imaginative plotting and the intersection of "Crouching Tiger Hidden Dragon" choreography with high school soccer, but also in the supporting cast that is literally breathtaking. Stephanie Hsu has the amusing role of a scam artist jeweler with one foot in the modern world and her heart in the other. James Hong plays the Jade Emperor and Ke Huy Quan is Freddy Wong, the hapless, stereotyped actor on the sitcom. But mainly, "American Born Chinese" gives Michelle Yeoh, as the goddess, another place in the sun. Every minute she's on screen is enchanting and every minute she's not, you're still thinking of her. Has there ever been a TV series that sports two recent Oscar winners and an Oscar nominee? I don't think so. Everything about this series is everywhere all at once. Steaming on Disney + starting May 24.
"The Clearing"
For you psychological thriller enthusiasts out there, Hulu has one for you called "The Clearing." Disclaimers to the contrary, they have "loosely" based this series on a 1960s and '70s Australian cult called The Family. The Family was led by a woman, Anne Hamilton-Byrne, who claimed to be the reincarnation of Jesus; she likewise declared that her inner circle of followers were her Apostles. Disavowals aside, there are too many similarities to detail every one.
The fictional residents of Blackmarsh, guided by blonde, beautiful, autocratic leader Adrienne make abundant use of LSD, presumably for enlightenment, and yoga exercises. About a dozen children have been accumulated through various legal and illegal adoptions and been brought up to believe that they are her own. They dress alike, they all sport platinum blonde hair similar to their "Mommy" and are restricted to the grounds of an out of the way estate in the woods. Although there is a policeman, or as they call him, a blue devil, who has them on his radar, it is not until a local child, (Sara) disappears on her way home from school that his suspicions go into high gear. Sara had, indeed, been kidnapped by a member of the group to add to the number of disciples. Renamed Asha, she is not quite the malleable soul they hoped for. She refuses to adapt and cries nightly for her real mother. Even her new big sister, Amy, is unable to calm her, something both will suffer for. Although Adrienne professed a need to increase her brood, even she knew that kidnapping would bring on too much scrutiny. There will, as they say, be consequences.
Each episode goes back and forth in time, creating a deliberate fog over the story. It can be difficult to follow, but once you realize that there are two time periods that frame the narrative, it becomes more engrossing. The grownup counterpart of one of the children, now a mother herself, has continued her ties to "Mommy," something that haunts her days and nights as she worries for her own son. We, like her, are at sea when it comes to deciphering motive and action.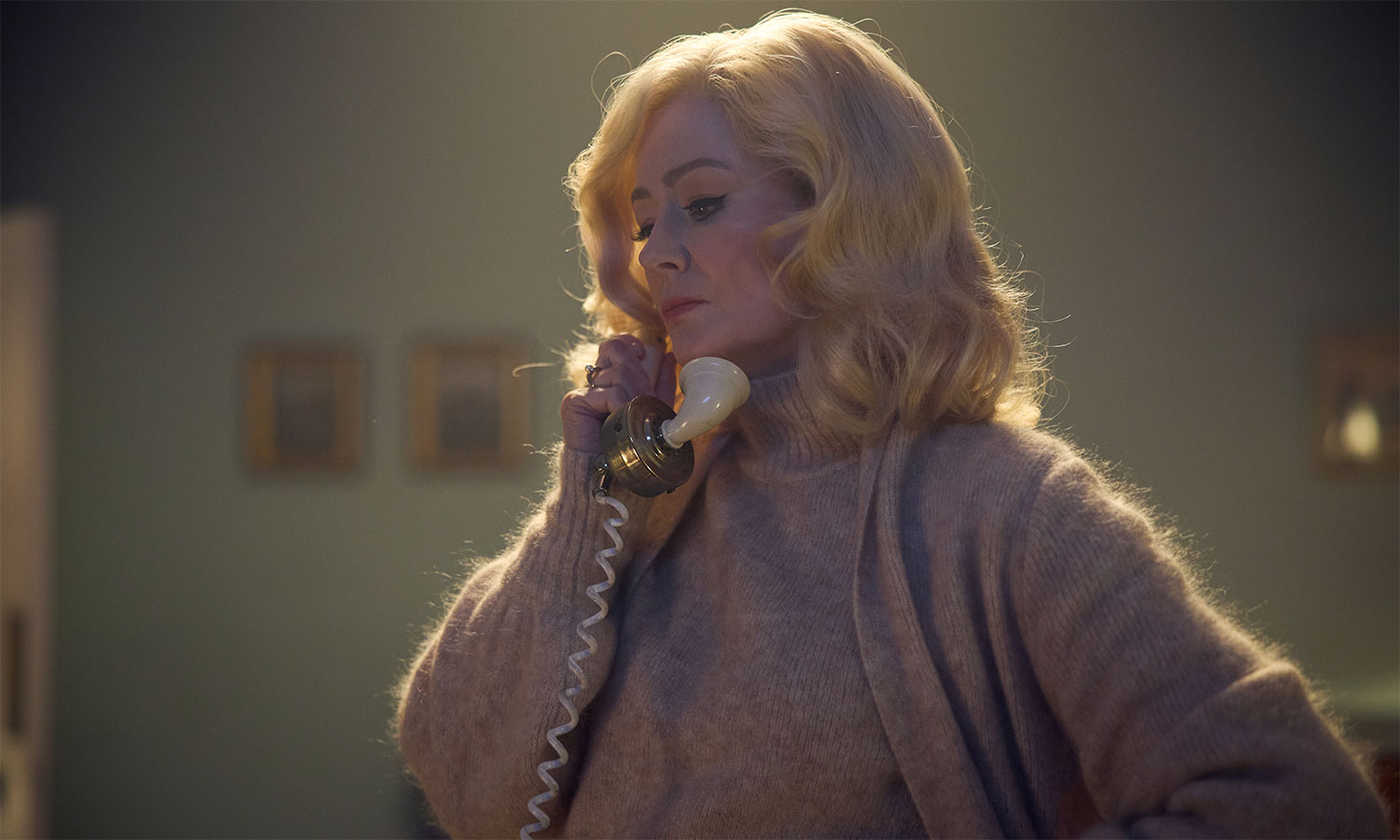 Obtuse at times, the stories keep you engaged with seemingly far-fetched episodes. I say seemingly because nothing could possibly be as bizarre as the original cult upon which this is based. Truth may be stranger than fiction, but this fiction is, nevertheless, quite strange. Based on the crime thriller "In the Clearing" by J.P. Pomare, series creators Elise McCredie and Matt Cameron do a good job of keeping the viewer off kilter, a technique that guarantees empathy with the victims while blurring the line between victim and perpetrator. They were gifted with an outstanding cast led by Teresa Palmer who plays the adult counterpart of one of the children. Miranda Otto is Adrienne, the chilling leader, and Guy Pearce is the doctor lending a so-called respectability to the group. The first two episodes begin streaming on Hulu on May 24, followed by new episodes every Wednesday.
FUBAR
"FUBAR" is definitely FUBAR. It would be inappropriate to use that language, so you'll just have to look it up.
What could go wrong with a spy thriller series starring Arnold Schwarzenegger from master writer Nick Santora, creator of the fabulous Amazon series "Reacher" (if you haven't seen it, treat yourself) and "Scorpion." In short, everything. A muddled cross between a James Bond thriller and a cartoon (I mean cartoon, not action hero comic book), "FUBAR" is about a soon-to-retire CIA agent, Luke Brunner (Schwarzenegger), drawn back in for one final escapade that only he can solve. It's all very convoluted, with threads going in the direction of a sweater unraveling at both ends, and there's very little I could reveal that isn't a spoiler. Suffice it to say, the humor infused in the first episode concerns a lack of crunchies in an ice cream cake. Suffice it to say that the Arnold has never met a line of dialogue he couldn't mangle.
Luke is looking forward to getting home, not realizing that he no longer has one. His wife, Tally, divorced him years ago, his daughter, a star in everything she ever tried, resented that he never seemed to notice, and his son seeks solace and support from his mother's longtime boyfriend Donatello aka Donnie. Luke's actual family has been the one he works with. Barry, the young associate expecting crunchies in Luke's retirement cake, seems to be the closest to him. That could be literally and figuratively because it is Barry who guides Luke through perilous situations using Bluetooth, or whatever the higher-tech equivalent is, and GPS directions. So close are they that Luke is able to get Barry to cyberstalk Donnie and Tally's relationship. As you shall soon see, this to the detriment of his "final" job. And what is that job? He must extricate an agent from the camp of a renegade criminal (aren't they all renegades") and steal the suitcase-size weapon of mass destruction he has created to be sold to the highest bidder. The hook is that Boro, the master criminal, is the son of someone Luke killed years ago. To assuage his conscience and keep his future options open, Luke paid for all of Boro's schooling, including an MBA from Wharton. Convoluted? You have no idea. Worse, these are serial episodes to be continued ad nauseam. Premiering globally on Netflix on May 25. 
Neely Swanson spent most of her professional career in the television industry, almost all of it working for David E. Kelley. In her last full-time position as Executive Vice President of Development, she reviewed writer submissions and targeted content for adaptation. As she has often said, she did book reports for a living. For several years she was a freelance writer for "Written By," the magazine of the WGA West and was adjunct faculty at USC in the writing division of the School of Cinematic Arts. Neely has been writing film and television reviews for the "Easy Reader" for more than 10 years. Her past reviews can be read on Rotten Tomatoes where she is a tomato-approved critic.