Parts I and II of this series showed you how to manipulate that remote control and find what you want to watch on multiple platforms. In this final part of the series, we'll talk about the recently aired Emmy Awards shows, the significant winners, the also-rans, and where to find them on the various streaming platforms – they're there someplace, so let's dig in.
With the proliferation of content, there has been what seems to be an exponential increase in the number of episodic submissions for Emmy consideration in an endless array of categories. Because of the increase in shows and brackets, the Emmy Awards are now spread out over three nights. The first two nights, called the Creative Arts Emmys, were held at the Microsoft Theater at L.A. Live on Sept. 3 and 4. The Primetime Emmys were broadcast on NBC on Monday Sept. 12.
Before we begin, here's a little Emmy history. The awards were first given out in 1949 at the Hollywood Athletic Club for Los Angeles area programming only. There were only five categories, one of which was given for the "Most Outstanding Television Personality: Shirley Dinsdale and her puppet Judy Splinters of the 'Judy Splinters Show.'" It wasn't until 1952, in a ceremony hosted by Lucy and Desi, that shows outside L.A. were considered, and in 1955 the Emmy Awards were broadcast nationally in primetime on NBC. In 1959, specific categories were designated, and those award categories just kept increasing and increasing until, in 2007, the Creative Arts were separated from the Main Ceremony.
It's impossible here to lay out all the different divisions (92) in the 22 categories under consideration for the Creative Arts Emmys. Such a peculiar name – Creative Arts– because it would be assumed that all categories fit under that title. This of course was the Television Academy's effort at highlighting what they, and the general public, were least interested in despite the fact that these awards are not only important to the production of a television show but also very important to the people nominated.
The Creative Arts Emmys try to show good faith by presenting a few awards that might be of interest to the general public, although the general public neither attends nor sees these shows. Categories that used to be part of the Primetime Emmys but are now some of the only A-List awards on offer during the Creative Arts Awards include Guest Actor awards for both Comedy and Drama Series. Comedy winners were Nathan Lane in "Only Murders in the Building" and Laurie Metcalf in "Hacks," while Drama winners were Colman Domingo in "Euphoria" and Lee Yoo-mi in "Squid Game."
I doubt whether anyone watches a show for Costumes or Production Design, but so many of these classifications involve years of experience and expertise that is unimaginable to most of us. Production Design sets the scene and helps define character and story. There  are five different divisions that include Narrative Contemporary Program (for both half hour and one hour or more); Narrative Period or Fantasy Program (for both half hour and one hour or more); Narrative Program (one for half hour and one for one hour or more); Variety, Reality or Competition Series; and Variety Special. No wonder they had to split the awards over three nights because the Primetime Emmys television broadcast will also include 26 awards in several different categories. Overall, there were a total of 625 nominations (out of thousands of submissions).
A great deal has been made of how many nominations each platform received, with HBO Max (140) and Netflix (105) duking it out against Hulu (58), Apple+ (52), Disney+ (34), and Amazon (30). CBS, NBC, ABC, and FX accounted for most of the rest of the nominations. But what exactly do these numbers mean, especially in terms of what you'll want to watch? They are meaningless. In most cases, the vast majority of those nominations were for Creative Arts Emmys. In other words, they relate to the outlying categories, many of which were mentioned above, but also include stunts, casting, visual effects, sound, editing, music, hairstyling, makeup, technical direction, directing of variety specials, documentaries, and reality, cinematography, lighting design, Main Title Design (really? This is a category?), hosting, and animation. I sincerely doubt that you are going to search for something to watch because the Main Titles are creative, or the stunts were exceptional.
How do those total nominations translate to the premier categories? I would definitely seek out shows that were nominated for writing, acting, and directing. In those "elite" classifications, HBO had 66, Netflix 29, Hulu 30, Apple+ 24, Disney+ 1, Amazon 6, and ABC 7. And what made some of those numbers disproportionately high? Hits. Out of HBO's overall total, 25 could be attributed to "Succession," 20 to "The White Lotus," 17 to "Hacks," 16 to "Euphoria," 14 to "Barry," and 7 to "Station Eleven." That's a whopping 91 out of their 140 total. In contrast, Netflix had fewer hits, and no comedy nominations. The significant series accounting for most of their premier nominations were "Squid Game" with 14 and "Ozark" with 13. Hulu fared better because they had more hit shows. Most of ABC's nominations related to "Abbott Elementary," and almost half (11) of Apple+'s elite nominations were for "Ted Lasso."
I haven't seen all of the shows nominated for Emmys, not even all of the ones that won, far from it. But that doesn't stop me from having an opinion as I help you find where the most watchable shows reside. Here are some of the notables.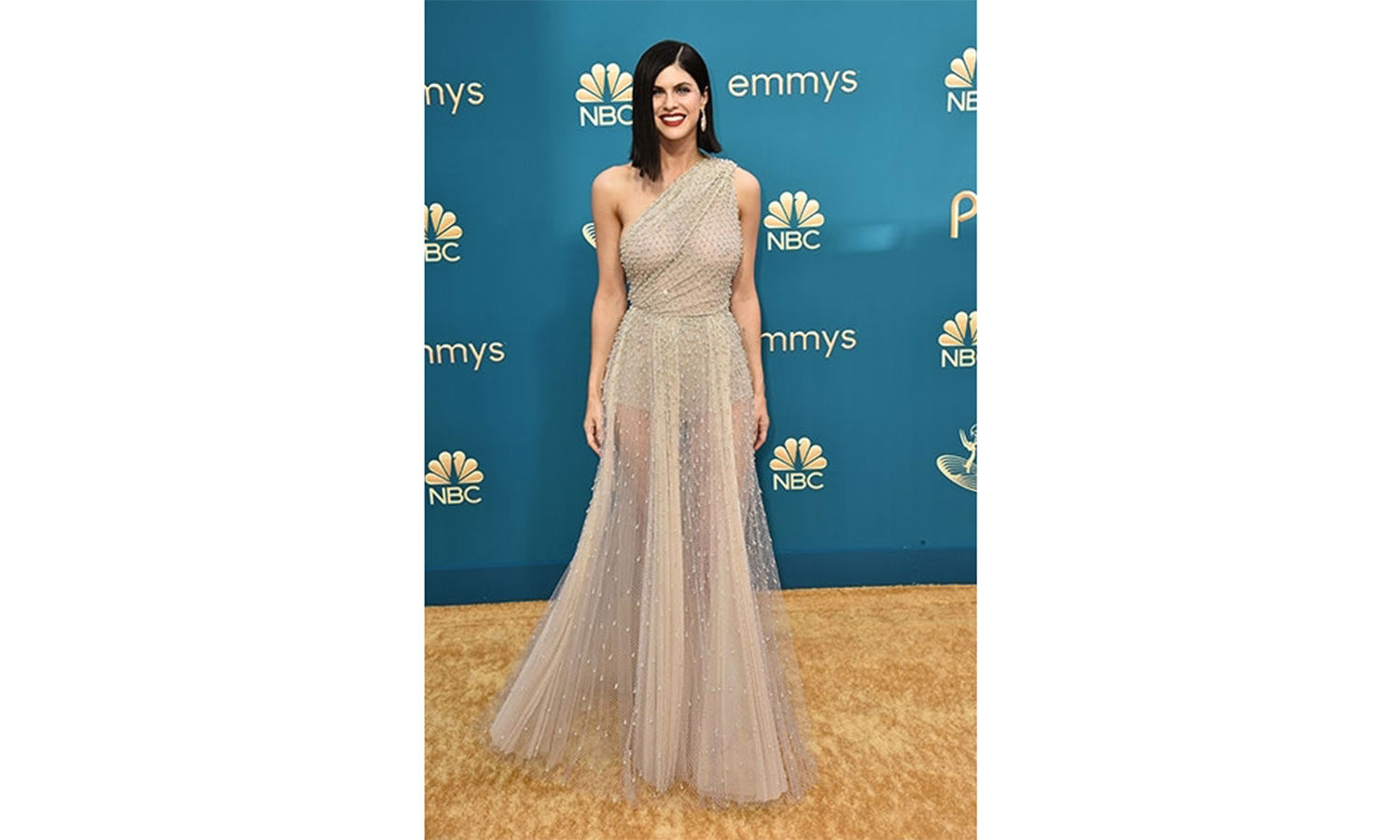 HBO Max: (Find the nominees on the HBO Max sidebar "Browse," and scroll to "Awards and Acclaim – 2022 Emmy Nominees.")
"Succession" Now in its third season, it would be best to start at the beginning with this multiple Emmy Award winner. Although all of the main actors have been nominated in the past, it is the masterful Brian Cox as Logan Roy, a fictional stand-in for a Rupert Murdoch prototype who is breathtaking in his depth as he wages war against his son Kendell, played by the excellent Jeremy Strong who won an Emmy in 2020. "Succession" continued its winning streak with Emmys for Best Drama, Supporting Actor, Directing, and Writing.
"Barry" After a long delay, the third season of this dark comedy about a hitman, created by and starring Bill Hader, returned with a vengeance. If you have not seen this show previously or even if you did, I recommend that you start over to get the full flavor of the evolution of Barry, the hitman who wants to be an actor; his boss, played by the eternally excellent and understated Stephen Root; Barry's acting teacher played by Henry Winkler (a previous Emmy winner for this role), and the incomparably funny and bizarre Anthony Carrigan as NoHo Hank.
"Hacks" is a comedy about a fading female standup comedian starring Jean Smart (who has now won back-to-back Emmys for this role) trying to revive her career. She makes it all worthwhile. Her range is astonishing, giving what could have been a routine series a great deal of depth. The supporting cast is uniformly interesting.
Hulu: (find all the nominees at press.hulu.com/guides/best-shows)
"Only Murders in the Building" accounts for 17 nominations. Lower your expectations a bit, but it's certainly quite fun with a convoluted plot, wonderful guest stars like Nathan Lane, and leads Steve Martin and Martin Short.
"Dopesick" is a chilling docudrama that lays out the opioid crisis and the involvement of the Sackler family. Nominated for 14 Emmys, almost all are major categories. The acting elevated what was already a great story to amazing heights, highlighted by the performances of Michael Keaton (winning the Lead Actor in a Limited Series) and Kaitlyn Dever.
"The Dropout" details the machinations of Elizabeth Holmes, subject of the best-selling "Bad Blood: Secrets and Lies in a Silicon Valley Startup", and an equally good HBO documentary entitled "The Inventor," directed by Academy Award winner Alex Gibney. Excellent writing, directing, and acting signal this as one to see. Amanda Seyfried was awarded this year's Emmy for Lead Actress in a Limited Series.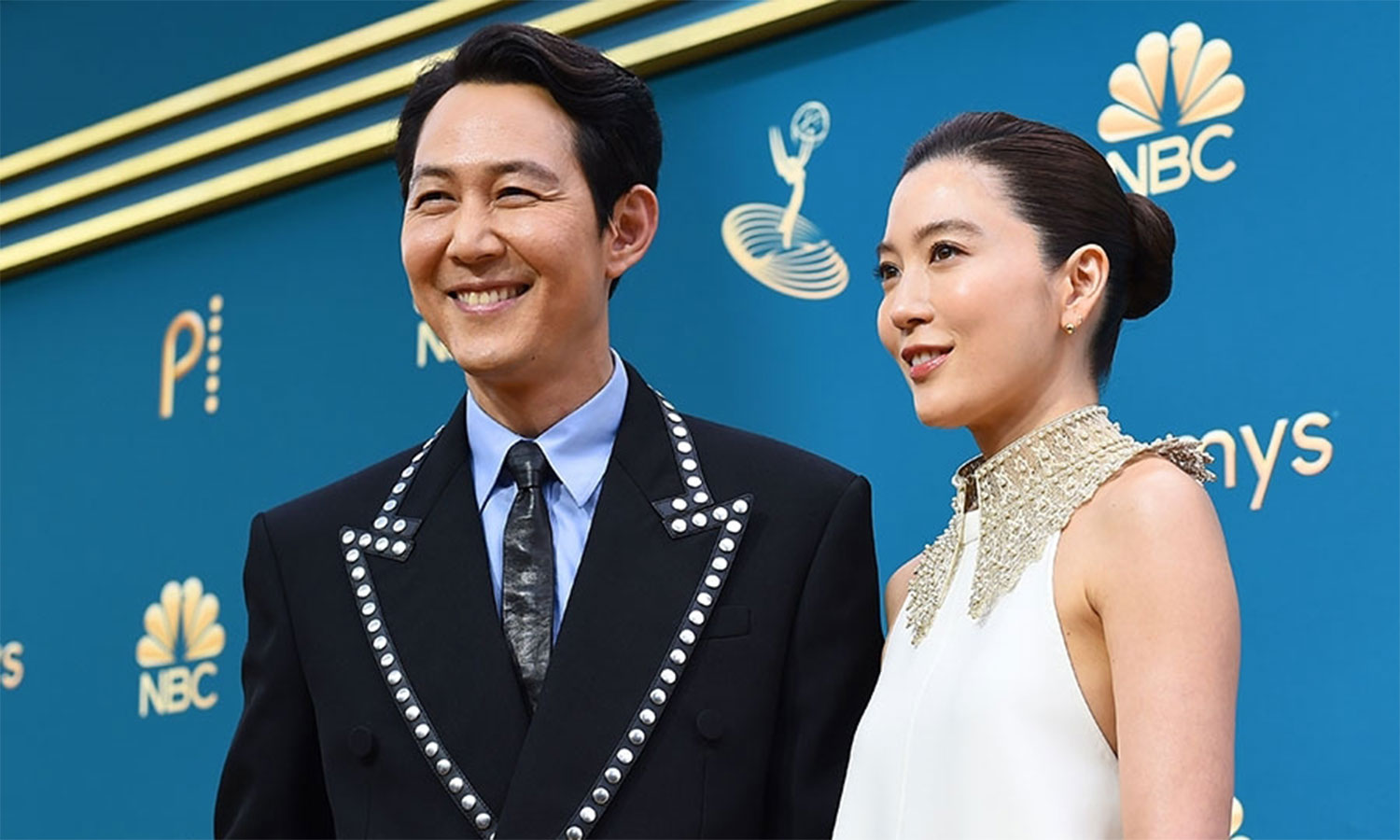 Netflix: (find all the nominees on the "Categories" sidebar- 2022 Netflix Emmys)
"Ozark" If I had to choose one drama series from the recent past, the four seasons of "Ozark" would be it. At every level, the evolution of this normal, midwestern family dragged into the drug trade, is superb and gut wrenching, leavened with humor, with some of the most interesting characters you will ever meet. The acting is astonishing, the writing is top form, and the direction always keeps things moving. The leads (Jason Bateman and Laura Linney), supporting actors (the astonishing Julia Garner who just hat-tricked the Emmy with a third win for her role as Ruth Langmore) and guest actors will leave you dazzled. Who knew the Ozarks of Missouri were so dark. Again, see this one from the beginning. Be aware that there is violence but it's never gratuitous.
Apple+: (From the Top Bar, scroll down until you get to 2022 Emmy Nominees)
"Ted Lasso" This comedy series has won multiple Emmys in the past and cleaned up again this year, winning Comedy Series, Directing by M.J. Delaney, Lead Actor (Jason Sudeikis's second), and Supporting Actor (the hilariously foul-mouthed Brett Goldstein's second). It is a classic fish out-of-water story about a minor American college football coach who is hired to coach an English professional soccer team. A neat combination of sincerity, duplicity, cynicism, and hilarity, it takes a few episodes to bond with the characters, but when you do, there's no letting go. Although in its second season, start at the beginning. The cast is uniformly excellent but for me, the standout is Hanna Waddingham (who won last year's Supporting Actress in a Comedy) as the team owner, Rebecca. She is the embodiment of why life isn't fair. She's gorgeous, stacked, a nuanced actress with impeccable comic timing, and she can sing.
Amazon: (Totally opaque without an awards category; you just have to know what you want to see)
"The Marvelous Mrs. Maisel" starring the marvelous Rachel Brosnahan and Alex Borstein, both of them Emmy winners for this show, is wrapping up. There will be one more season of this Amy Sherman Palladino-created series and mourning can start now. Although it would be possible to start at any point in the series, why deprive yourself of starting at the beginning of Mrs. Maisel's story arc, one that leads both to success and failure. You'll get a better understanding of what Joan Rivers must have gone through to get to the top (and then fall again).
"Lucy and Desi" This wonderful documentary, directed by Amy Poehler with lots of input and home movies provided by Lucie Arnaz, is a love letter to the couple who created the three-camera format and brought their home lives to the screen, for better or worse. This well-executed film was the antidote to the awful Aaron Sorkin so-called docudrama called "Being the Ricardos."
Notable Emmy Nominees/Winners and where to find them:
"The White Lotus" (HBO): This year's winner for Limited Series, it boasts a large cast in a beautiful setting at a luxury hotel. Created by the quirky Mike White (winning writing and directing Emmys) and starring the over-the-top Jennifer Coolidge (Emmy for Supporting Actress in a Limited Series), "The White Lotus" also won for Supporting Actor for Murray Bartlett, bringing the overall total, including Creative Arts awards, to 10 Emmys. Although I never found my way through more than a couple of episodes, I am clearly an outlier.
"Euphoria" (HBO): In its second season, this is a dramatic look at high school life starring Zendaya, who won the Emmy in 2020 and again in 2022 for lead actress in a drama. Based on an Israeli series, "Euphoria" delivers on its mature subject matter.
"Severance" (Apple+): A critically acclaimed dystopian view of mind control and the forced cerebral separation of work life from personal life. A science fiction series that is well produced, well-acted, and completely escaped me (Not only is science fiction not my genre, but I'm exceptionally concrete).
"Squid Game" (Netflix): A major hit from Korea, this new series has caught fire with its "Hunger Games-" like approach to a deadly competition with a huge prize and enormous stakes winning Primetime Emmys for Directing and Lead Actor (Lee Jung-Jae), as well as numerous Creative Arts Emmys (including Guest Actress and Stunt Performance, but not the reason to see this well-produced foreign series).  Violent but exceptionally well-produced.
"Yellowjackets" (Showtime): A highly touted one hour drama about a girls' soccer team lost in the Canadian wilderness that seamlessly combines horror, drama, and teen angst. I will definitely order Showtime, if only to see this series.
"Abbott Elementary" (ABC): This charming, if slight, half hour comedy about life in a struggling grade school in an underserved neighborhood, created by and starring Quinta Brunson (Emmy for Writing for a Comedy Series) from "A Black Lady Sketch Show" (another series worth sampling) features a cast full of watchable actors from Tyler James Williams ("Everybody Hates Chris"), Janelle James, a standup comedian and comedy writer, and the redoubtable Sheryl Lee Ralph, the original Deena in Dream Girls on Broadway, who sang her 2022 Emmy acceptance speech for Supporting Actress in a Comedy Series.
"The Beatles: Get Back" (Disney+): An outstanding documentary directed by Peter Jackson.
Obviously, a lot of shows have been left off this list, but just sampling the nominees and winners from the major platforms will keep you busy well into the next Emmy season.
In the meantime, as Julia Child frequently said, "Bon Appetit!"