If you own a dog, then you already know that yours is better than anyone else's. Yours is empirically the cutest, most adorable, most-talented superstar in the world. While you can rest comfortably in that knowledge, some people are putting those claims to the test, creating social media accounts for their furry family members, entering them in dog shows or signing them up for film and television work. But if your pooch is going to be the next big time pet influencer or A-list movie star, you'll need dogged determination. 
Pet influencers can make big bucks. Take @jiffpom, the highest paid dog on Instagram. With 10 million followers on that platform (and 20 million on TikTok), he's the most followed animal on social media. The tiny Pomeranian commands $35,000 per single post and has an estimated net worth of $25 million. Doug the Pug has 3.5 million Instagram followers and makes $13,000 per post. But these pups didn't get there overnight. According to Pets on Q, a pet influencer talent agency (whose founders starred in the Netflix series "Pet Stars"), having a successful Instagram pet is about creating high-quality photos and unique posts with a distinct voice (posted at least two to four times daily to increase impressions), maintaining a high engagement rate, and having quality followers. And of course, you'll be expected to provide analytics and metrics for the account if you want to get paid for any brand endorsements. If this sounds like a full-time job, it absolutely is. 
Television and movie work is a whole different breed. Sarah Clifford, owner of the pet talent agency Animal Savvy, represents dogs–and everything from tortoises to chickens–for film, television, and print work. A trainer for two decades, with 23 years in the film industry, Clifford explained that on-set dogs have to be professionally trained by experts with specific movie industry skills for many years. "I get emails all the time saying, 'Oh, my dog is really cute,' and that just doesn't cut it," said Clifford. "Because sometimes their dogs are really cute, but the client is under a deadline and has a shooting schedule, and they're paying a lot of money to have a trained dog on set. There's not a lot of room for error if the dog isn't performing and hitting his marks. And it has to do it multiple times. Obedience classes are a great start, but to do film or print work they have to have a very specific type of training." 
Of course, there's always a chance to have your pooch score some recognition at our local dog show. Last year, the City of Beverly Hills Community Services Committee held its first Beverly Hills Doggy Daze 90210 pet contest. It was a rebranding of the previous event known as Woofstock, held for more than a decade at Roxbury Park. Over 600 dogs were submitted in a dozen categories, and thousands of residents cast their votes for the winner. 
To fully understand the scope of creating a true celebrity canine, we scoured social media, staked-out movie sets, and tracked down prize-winning pups to find these furry fame hounds. These pooches have shared screen time with the likes of Beyoncé; they've walked Oscar red carpets and Fashion Week runways–they are the most famous four-legged stars of Beverly Hills. (But don't worry; we're sure yours is cuter.) 
The Brand Ambassador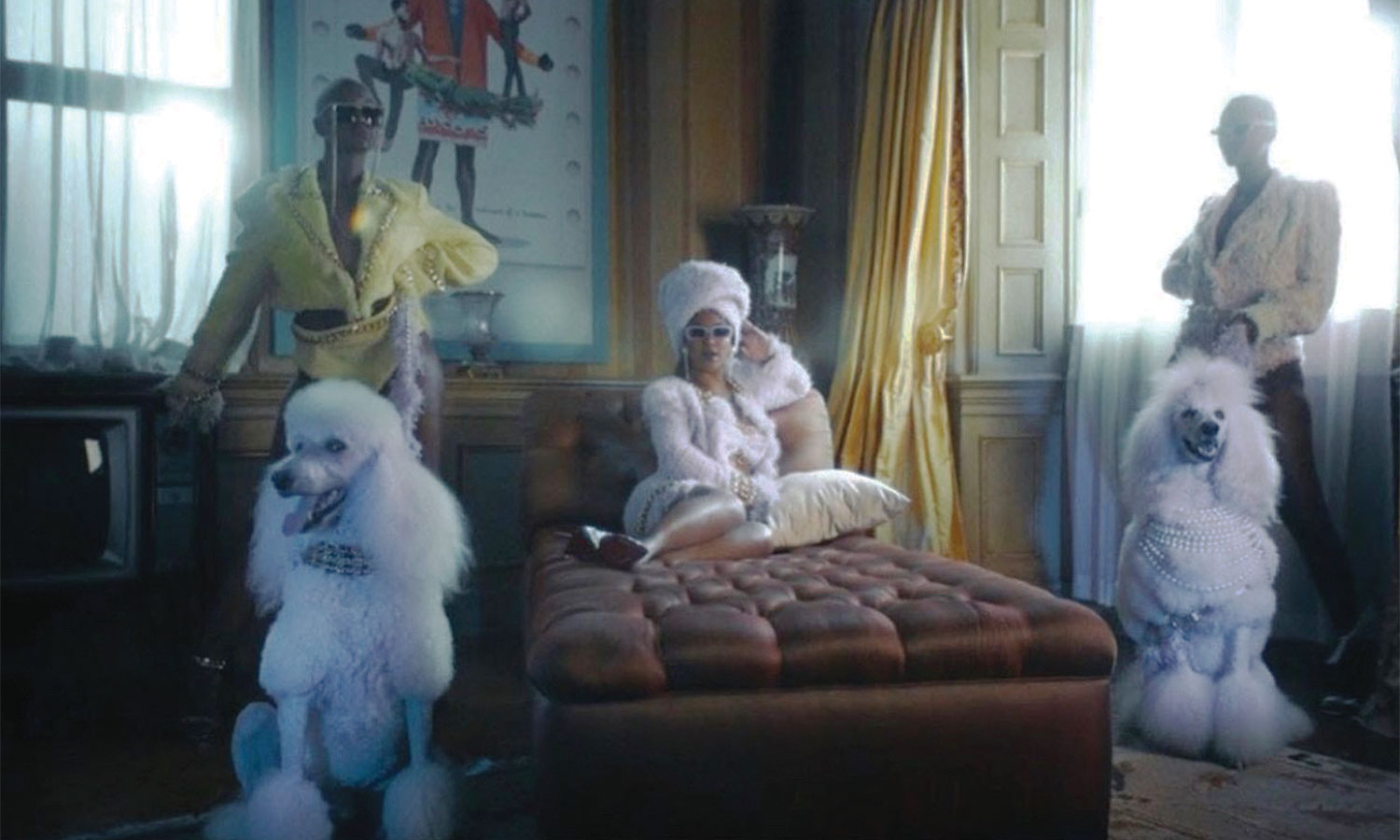 Sebastian, or Sebastian The Standard, as he's known to his 19.7k Instagram followers, is one of Beverly Hills' most popular doggy denizens on social media. His feed is filled with pictures of him (often alongside his mom, handbag designer Allysa Payne) at various spots around town–chilling on the outdoor patio at Il Pastaio (where he's a regular, and they know him by name), staying cool in the shade under the awning of The Maybourne Café, or just strolling along Rodeo Drive. With his wild mane of white fur and permanent ear-to-ear smile, the 5-year-old standard poodle is often stopped by fans who line up to snap selfies with him wherever he goes.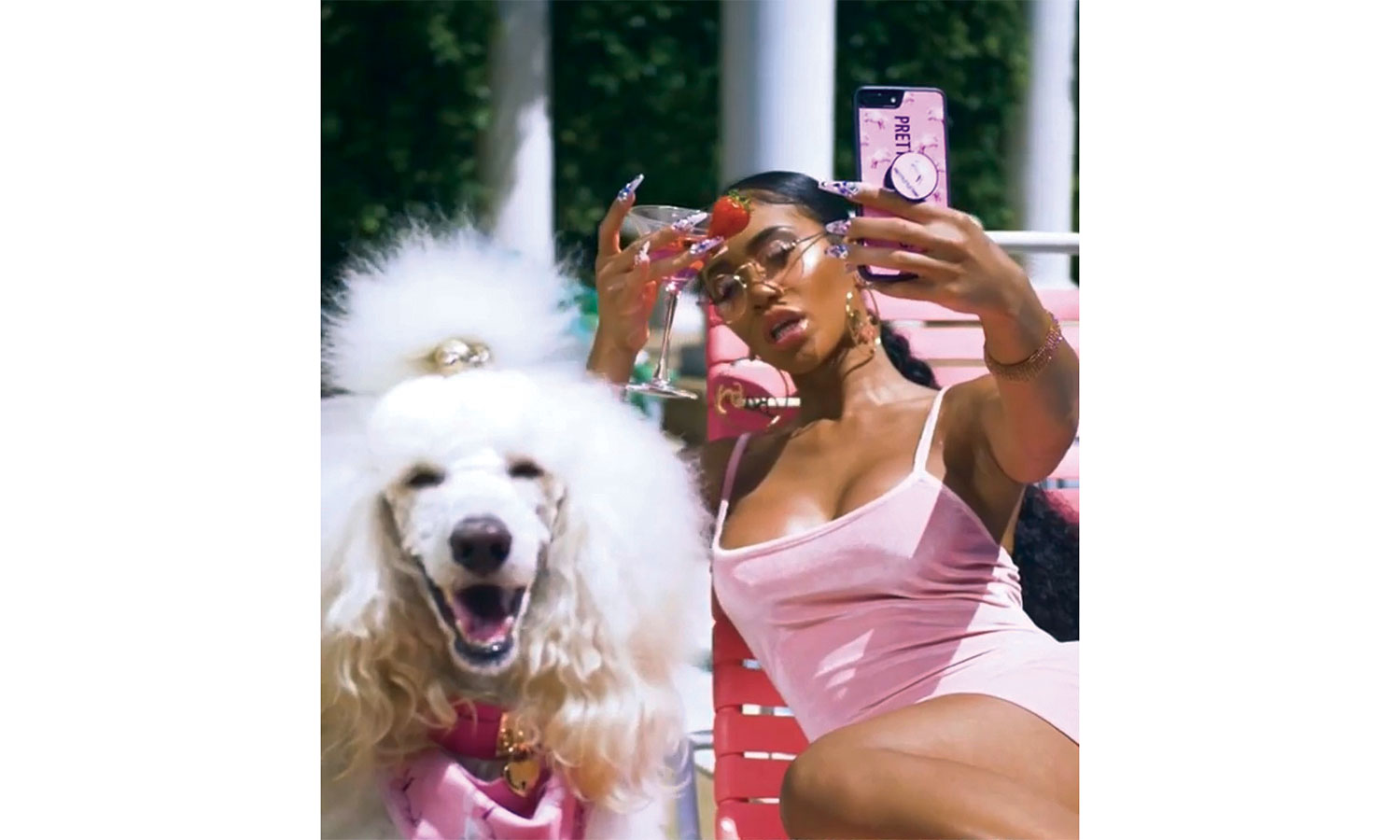 Beyond social media, Sebastian's credits include a photo shoot for Vogue Italia (shot on location in Malibu by Ukrainian photographer Yulia Tregub Morris), campaign imagery for singer Saweetie's collaboration with the women's fashion line Pretty Little Things (the shots made their way onto giant billboards in Times Square), and a role in Beyoncé's film "Black is King." For the latter, Sebastian was handpicked by Beyoncé herself. "She really wanted him," said Payne. "It was a huge production, shot on location at 'the Godfather House' in Beverly Hills. I was thrilled and, more importantly, Sebastian absolutely loved it." Now, Sebastian has embarked on the next phase of his career–brand ambassador and potential mogul. Payne is expanding her line of leather and faux python bags (under the label Allysa Payne Beverly Hills) to include a collection of high-end dog collars, leashes and accessories called Luxury Pet Fashion. And who better to model the blinged-out, made in Italy, doggie gear? Sebastian, of course. New products are launched on his Instagram where the poodle sports the latest looks with Payne in matching ensembles. "I like the idea of Sebastian as an entrepreneur," said Payne, "and positioning the brand from a dog's point of view because people are so much more responsive to animals, especially dogs."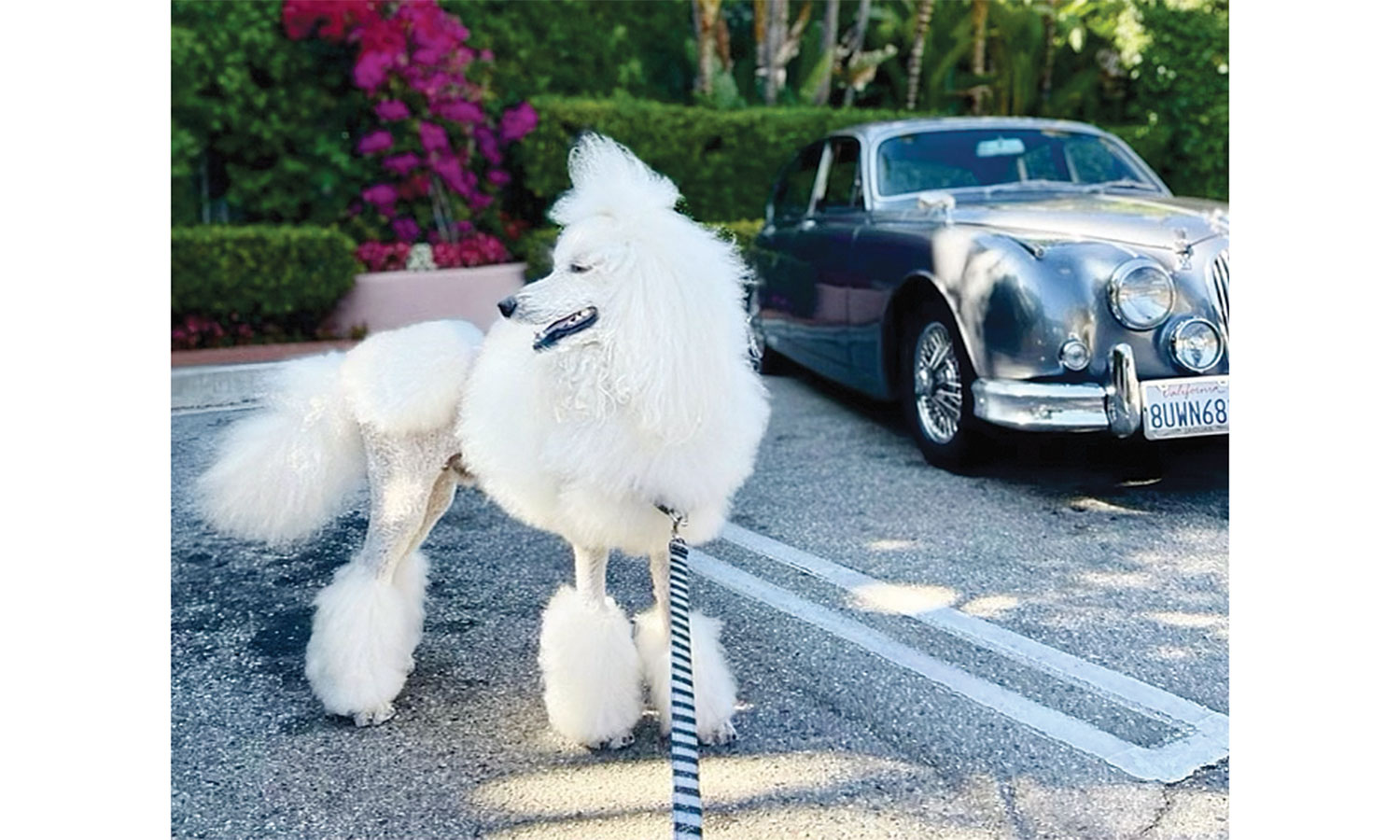 The Top Model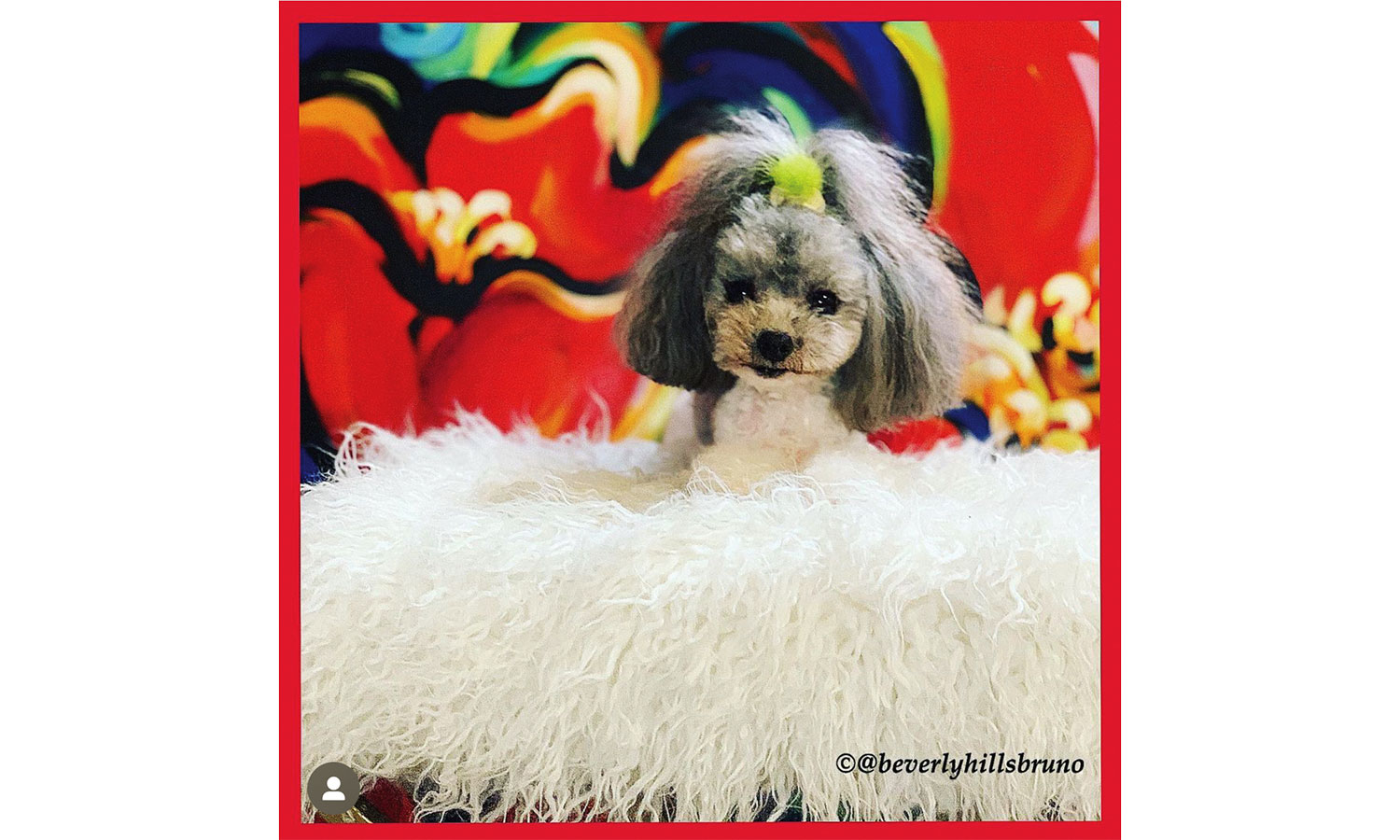 A micro teacup poodle weighing in at just 2 pounds, Bruno is known for his impeccable fashion sense and his irresistible videos on Instagram where he goes by the handle Beverly Hills Bruno TM. The trademark symbol isn't official; it's just a little extra flourish his owner Lizzie Bowers bestowed upon him. Given his outsized personality, it's fitting. Decked out in designer duds (like a teensy Gucci bomber jacket) and his face-framing fur upswept in a signature bow, he bobs and grooves to tunes from chart-toppers like Harry Styles in the clips on his feed and wins hearts and likes, and followers–16.6k of them so far. Most of his wardrobe is bespoke, made to order for him, and some off-the-rack from Mr. Speck's Playhouse on Robertson Boulevard. Bruno isn't new to fashion; he's actually a veteran of New York and L.A. Fashion Week runways.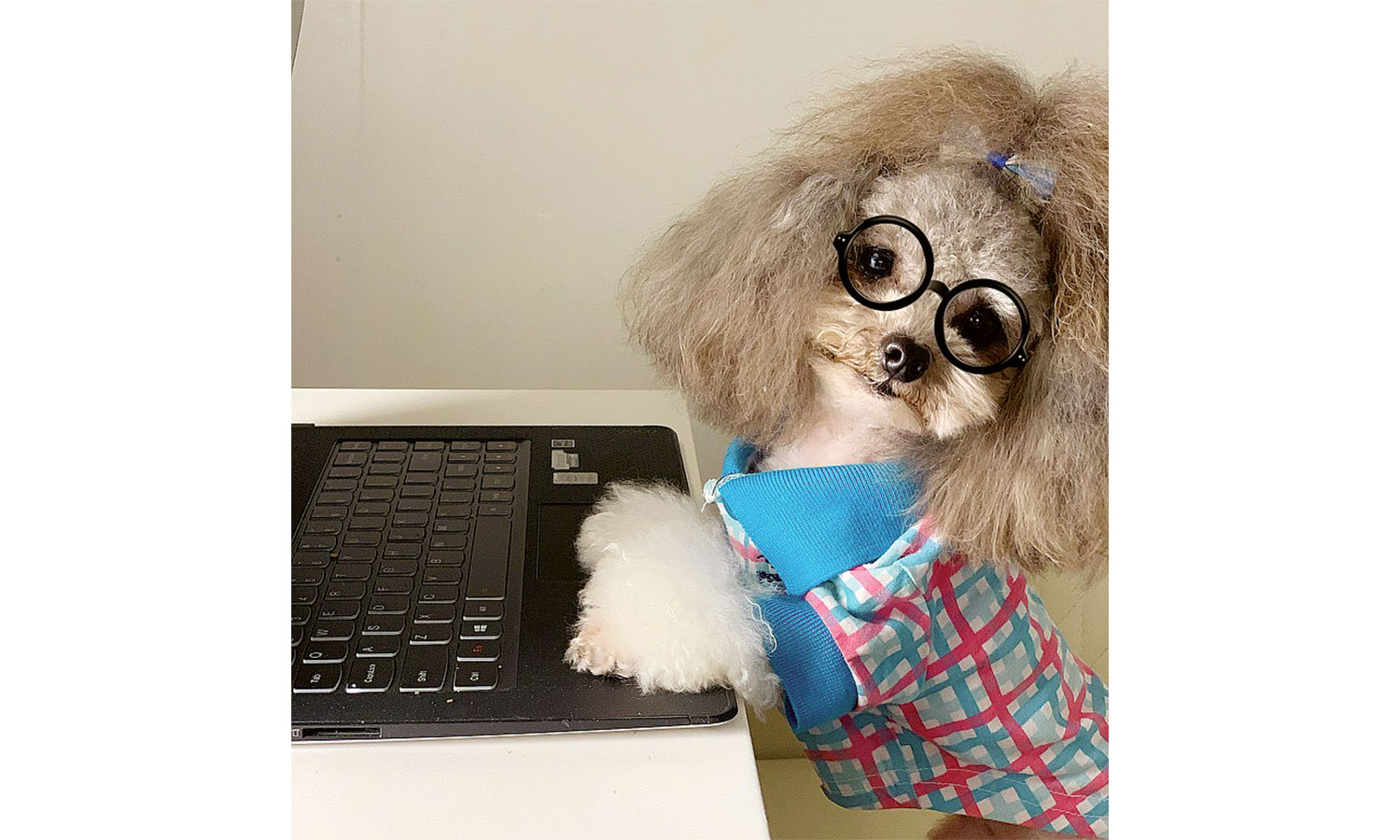 He's a favorite of fashion designer and international pet couturier Anthony Rubio, who flew him out to San Antonio for a jam-packed, five-day trip, which included fashion shows, television appearances (including two morning show broadcasts), and a charity gala. "Bruno loves the attention, but he's a bit of a diva," explained Bowers, who does all of Bruno's photo and video shoots herself. "He doesn't always cooperate." Back in 2018, Bowers set out to build Bruno's Instagram presence. But it wasn't easy. "I basically Googled how to do it," she said. With consistent, twice daily posts, navigating shifting algorithms, following and engaging with other posters hourly, she gradually amassed an audience. At one point, she was juggling two Bruno accounts, which combined had 20k followers. "It basically became a full-time job," she said. "During the pandemic, I had more time, but now, I've slowed down, and I've gotten busy with other things." Though she still posts regularly, especially on those occasions when Bruno is invited to chill with his paw-squad, a group of fellow pet influencers whose owners throw lavish house parties and provide stunning backdrops for the perfect Insta stories. But at the end of the day, for Bowers it's about sharing the joy she gets from Bruno with the rest of the world–and making sure Bruno enjoys the ride as well.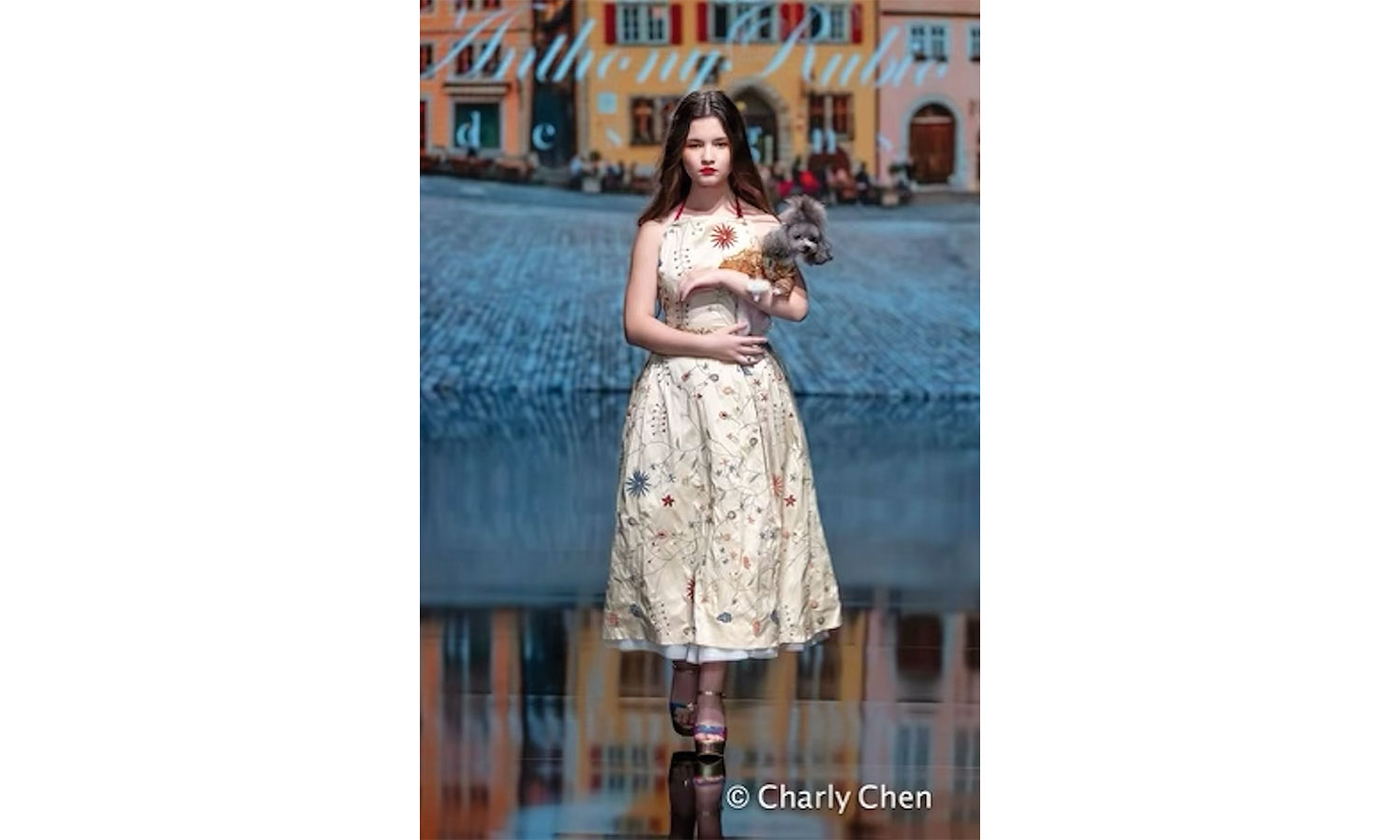 The Leading Man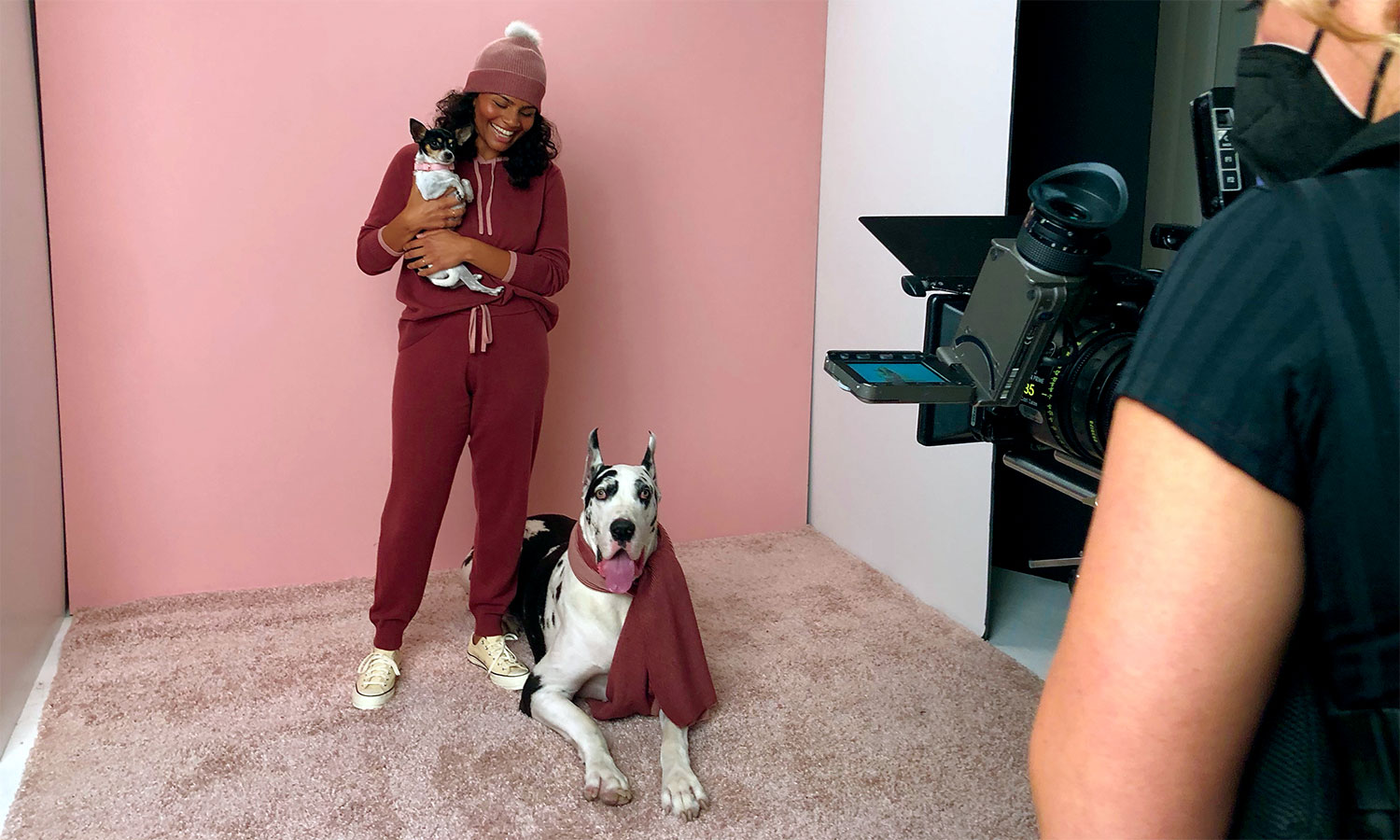 Cosmo is a bonafide movie, television, and modeling veteran. Among the 5-year-old's credits are a national Gucci ad campaign, commercials for Progressive car insurance and for the City of Beverly Hills. He appeared in Vogue, in a spread shot by the legendary fashion photographer Steven Klein. In fact, Cosmo has done so many jobs over the years, his owner Sophia Kryszek can't keep track of all of them, and many of the productions who've hired Cosmo don't often share footage of the completed work afterward. But for Kryszek and Cosmo, it's not really about the finished product; it's all about the enjoyment they both get from doing the work itself. They train every day, as they have since he was a puppy, and each new job offers a chance to train something new.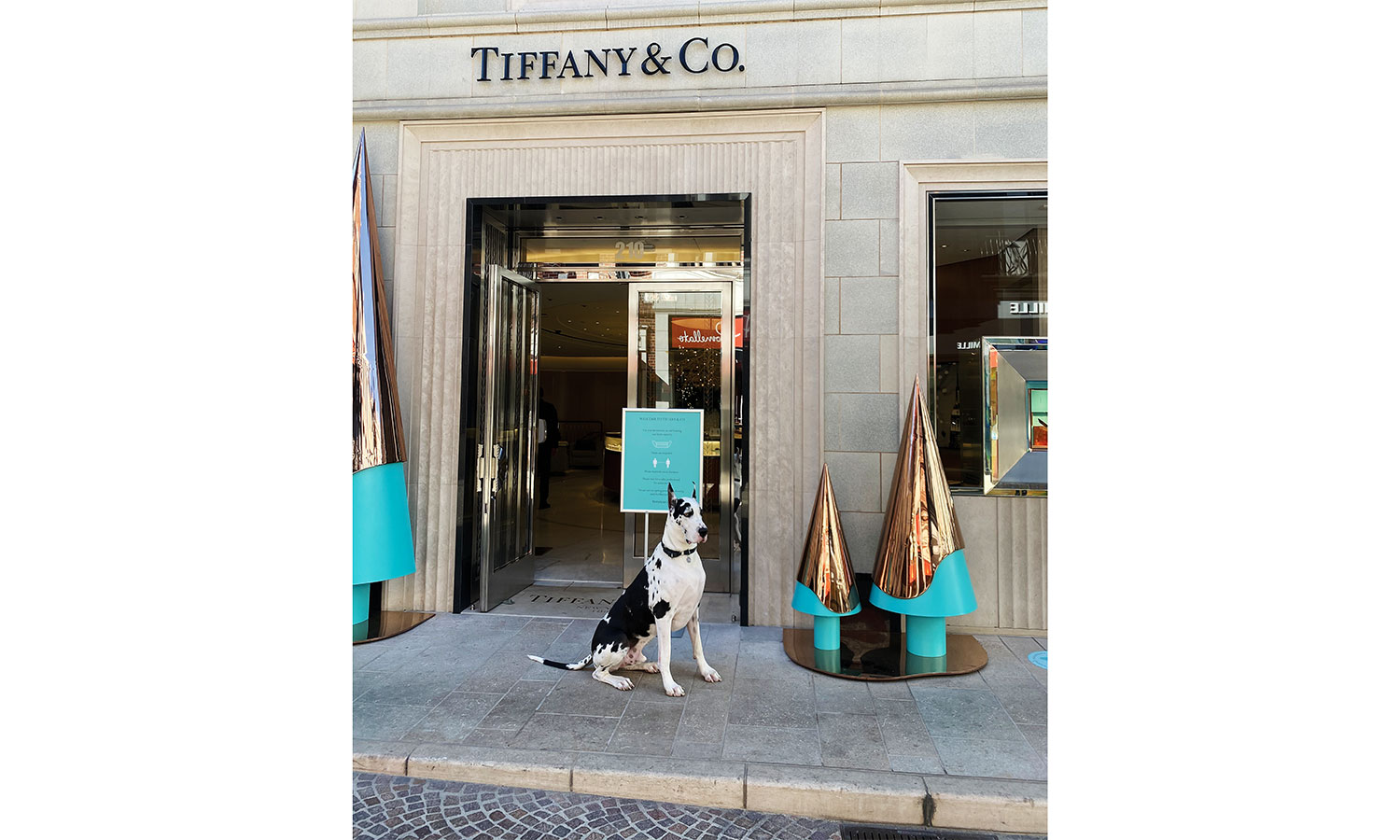 Cosmo's training goes beyond the usual sit and stay commands. The 200-pound Great Dane is trained to go to an exact mark or move between different marks, when to lift his head, bark, make specific movements or facial expressions all directed by Kryszek a distance (30 or 40 feet) away and often without vocal commands. Add to that the ability to ignore the distractions of dozens of people on set. There are strict rules on set to protect animals, and the American Humane Society is always there to make sure they are followed. Fresh water and doggie craft services must be supplied. The dogs can only work a certain number of hours, which on longer movie shoots means there are typically five or six dogs rotated in to play the one on screen. "It's really easy to teach him something new because he enjoys it so much," said Kryszek. "For me, the main thing is just for the dogs to have fun with it. And the more fun they have, the more they enjoy it, the more we enjoy doing it with them."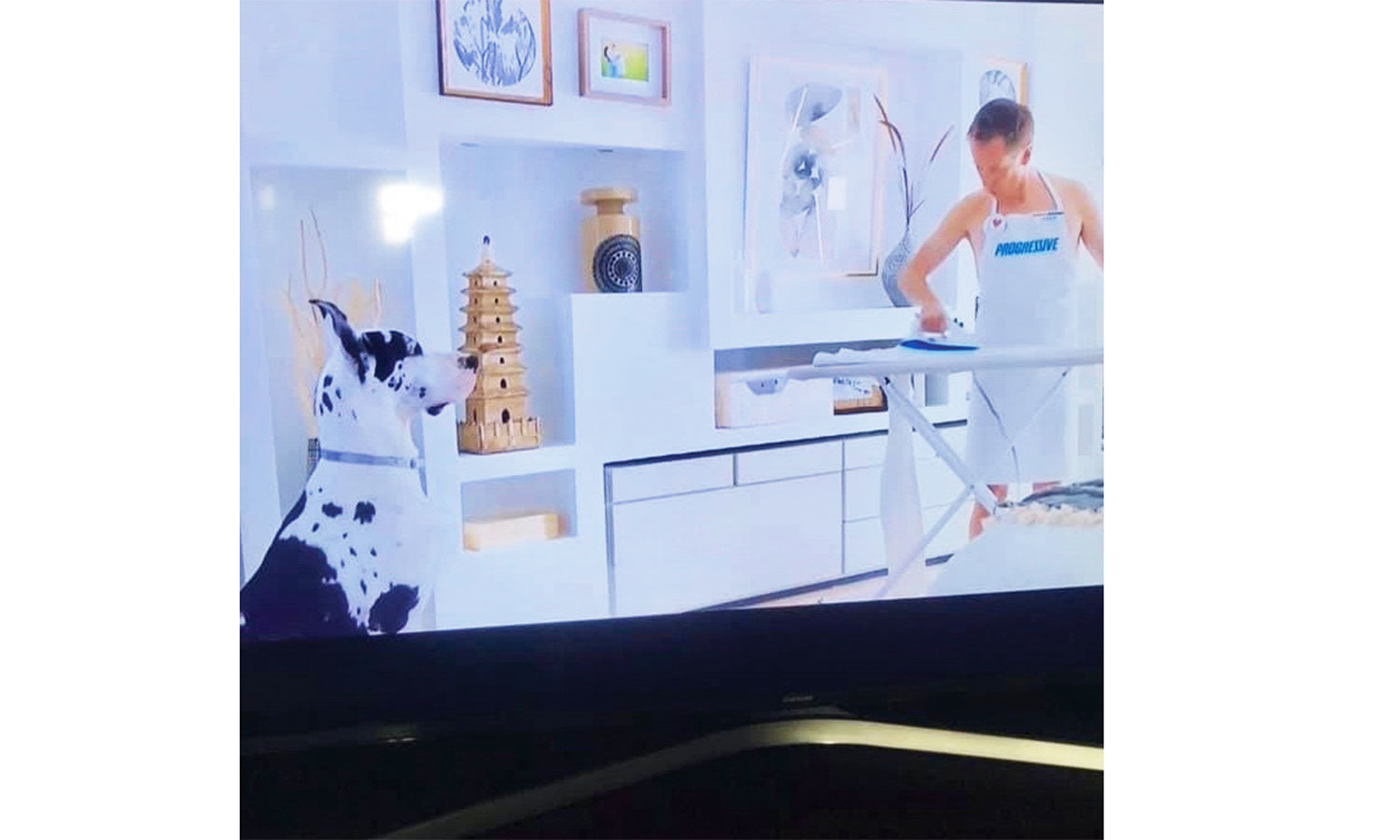 The Character Actor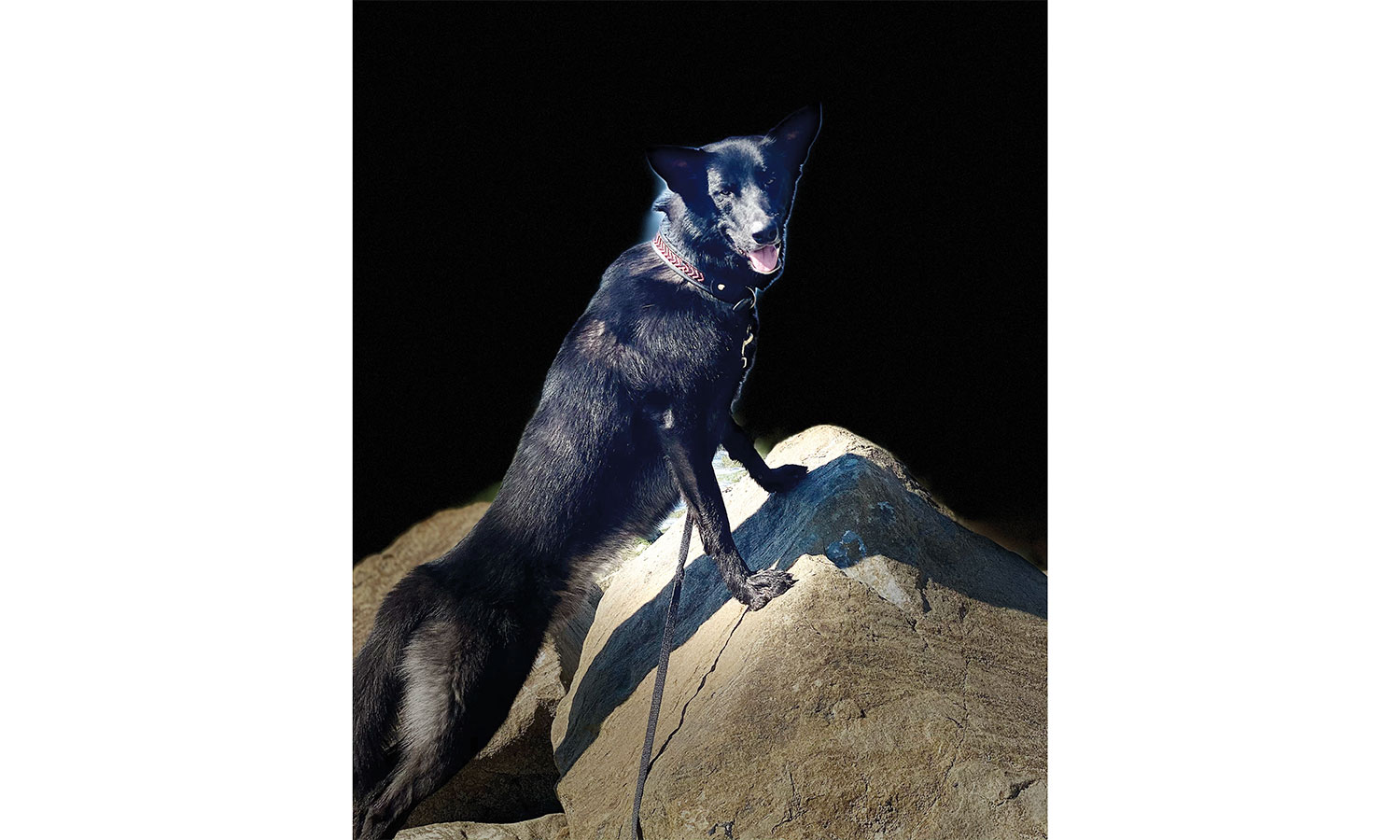 Nitro, a 3-year-old Alaskan Noble, is a pro on set. Known for his range, he's played everything from a wolf to a guard dog to a pampered pooch. He's appeared in ads for White Tiger Vodka and Nikon cameras and onscreen in the movie "Beowulf," and has done his fair share of red carpet appearances (including the Oscars). His owner Irena Hauser has trained him since he was a pup, and they continue to train daily. "He is so full of energy; we use that in his work, which is why he is so good with jobs that require a lot of movement and more intense physical roles," said Hauser. "I think that's one of the reasons why he's often cast to play a wolf." Hauser works with a few pet talent agencies that work directly with casting directors. The audition process is relatively simple: they'll ask Hauser to send recent photos of Nitro, and if they're looking for any specific behaviors, they'll ask for a video of the dog performing them. After Nitro is cast, Hauser will be given a list of commands he will be expected to perform once the cameras are rolling. And the dog will be expected to repeat these tasks over and over and with as few mistakes as possible. "It's important to remember that the dogs aren't machines. My first and foremost consideration is always Nitro's safety and making sure he's enjoying himself." But practice time is Hauser's favorite way to bond with her beloved pooch. "Dogs like Nitro need to have something to do; they enjoy it," said Hauser. "They get bored if they're not being challenged. He's having the most fun when he's learning and figuring out what's the next thing I want from him."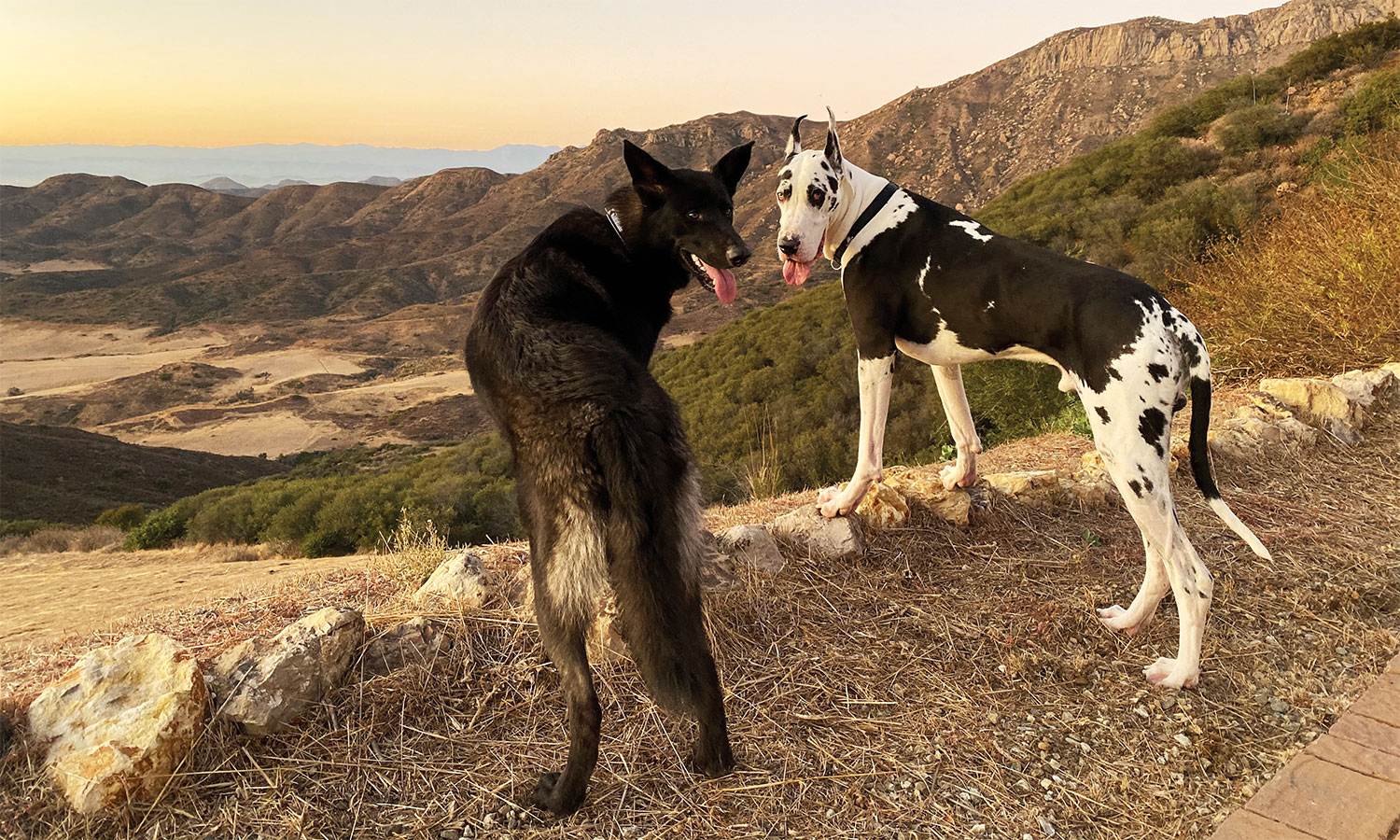 Best Holiday Hound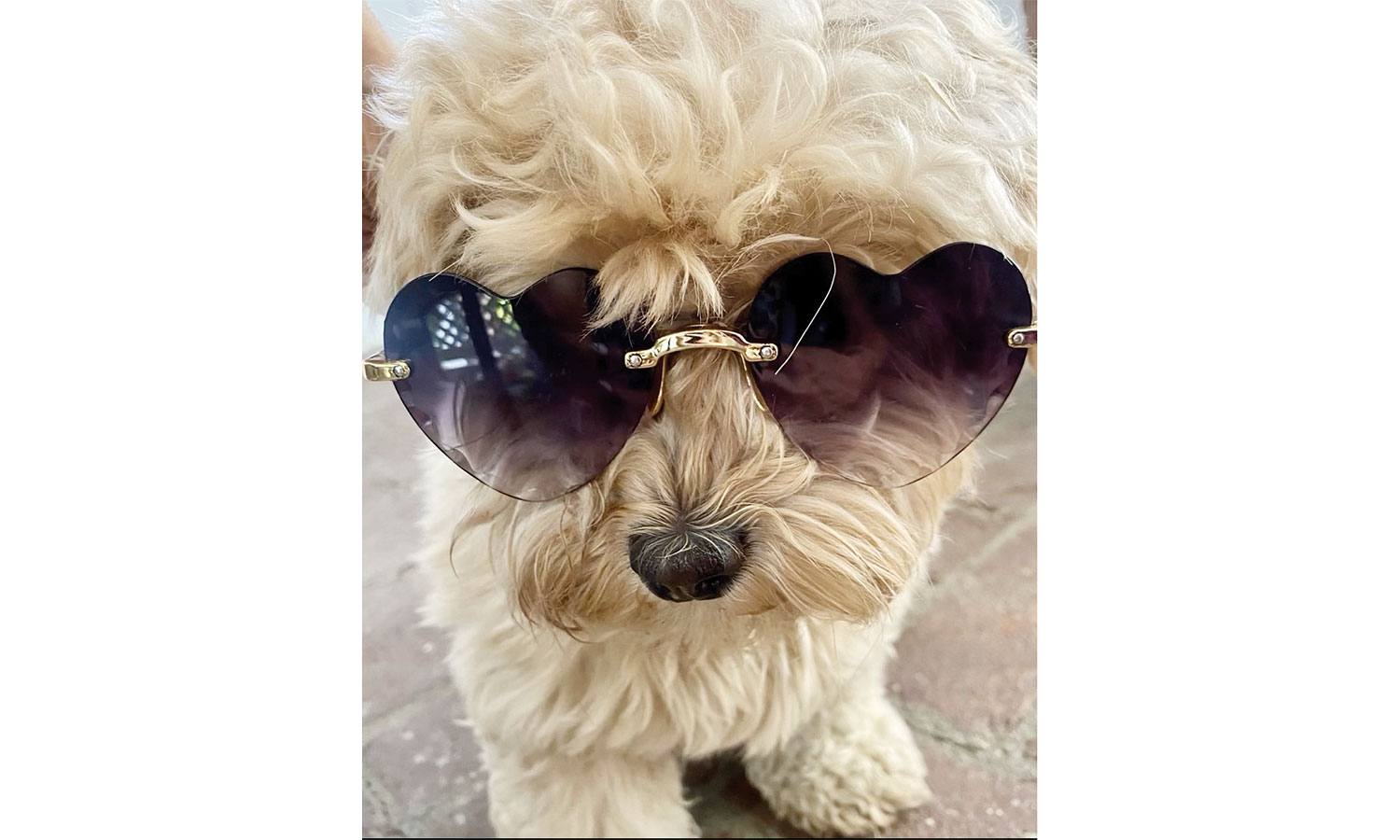 Winnie, a 4-year-old Shih Tzu-poodle mix, loves to dress up in costumes. Last year, adorned simply in a giant red bow, she took home the second-place prize for "Best Holiday Hound" at Beverly Hills Doggy Daze 90210 contest. But Winnie's mom, Nadina Szew, says that Halloween is her family's favorite holiday. On Winnie's Instagram account (@doodettewinnie), you can scroll through snapshots of the pup trick-or-treat-ready, dressed as a UPS carrier and a four-legged prison inmate. "Winnie loves the attention," said Szew, "she's quite a natural in front of the lens." On her feed, Winnie also dons sunglasses and sundresses and poses with Szew in matching outfits. "I just had this overwhelming feeling of love and pride," said Szew.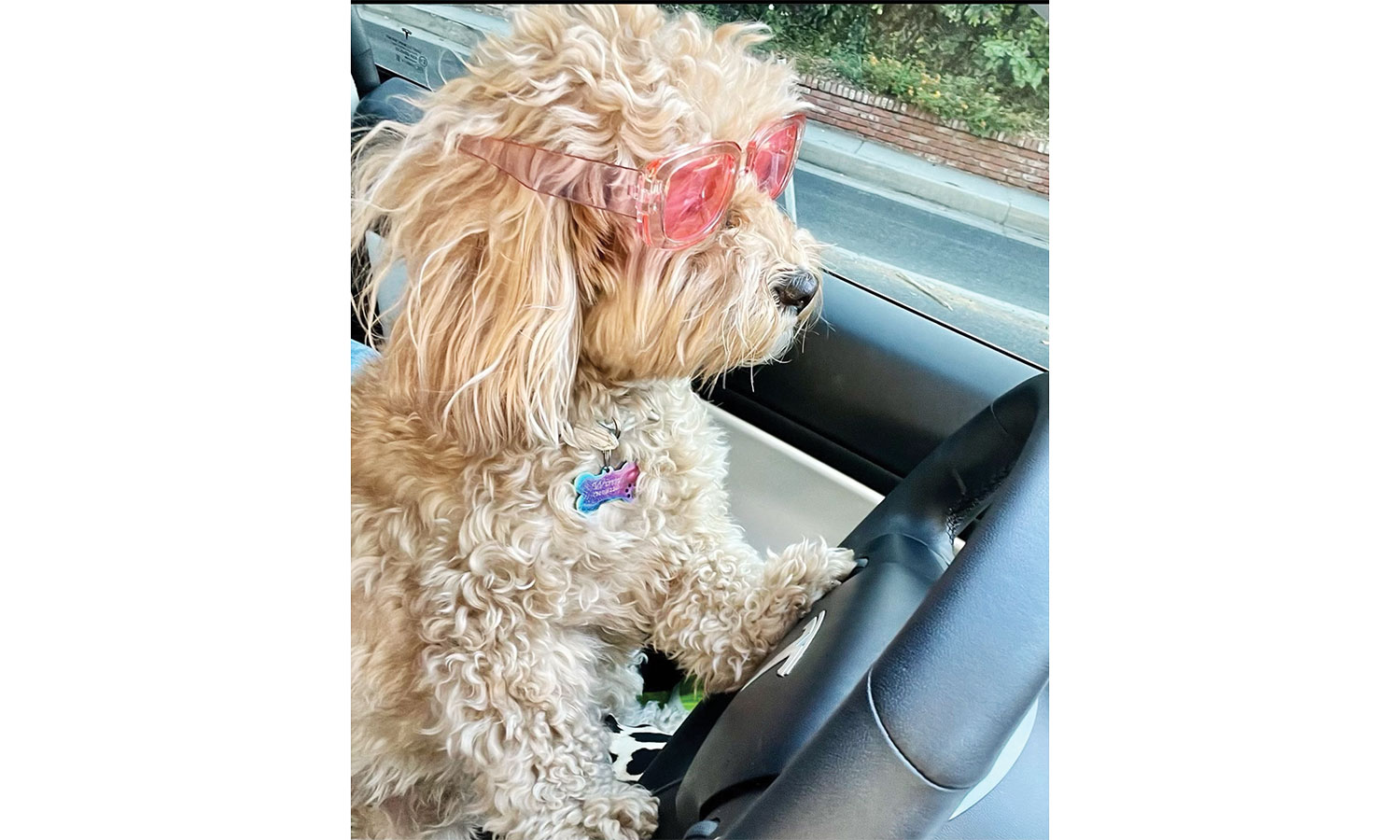 "It is such a source of happiness, and I believe that we can all take a little bit of that in our daily lives." Social media has fallen for Winnie, too, and dozens so far have showcased her in featured posts. Are there any product endorsements in Winnie's future? Perhaps, but for Szew, who works as a volunteer coaching parents and caregivers who are dealing with kids who have eating disorders, Winnie is more of an emotional support dog than an additional income stream. "During the pandemic, our family went through a lot of hardship and Winnie helped all of us through that stressful time."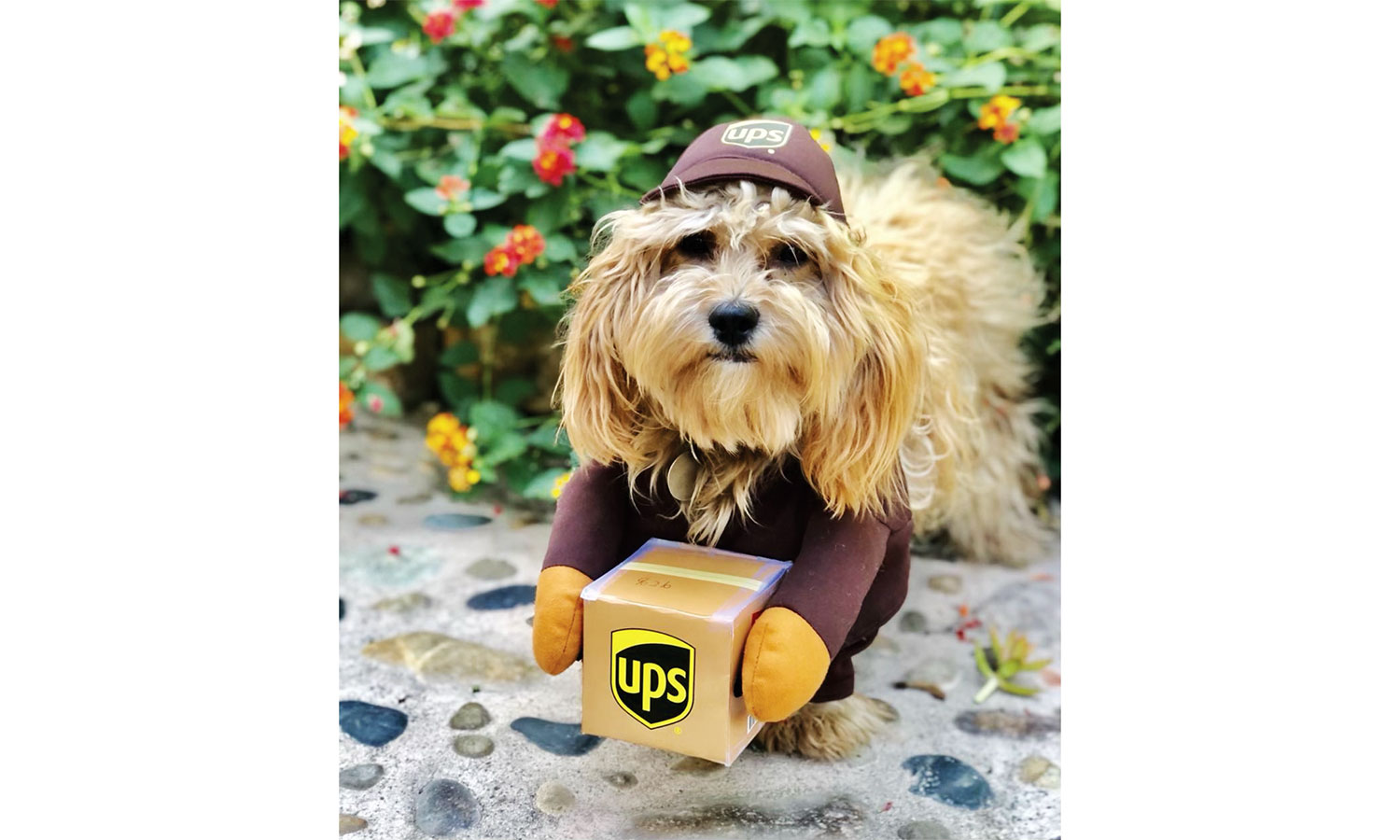 Best Pooch in a Park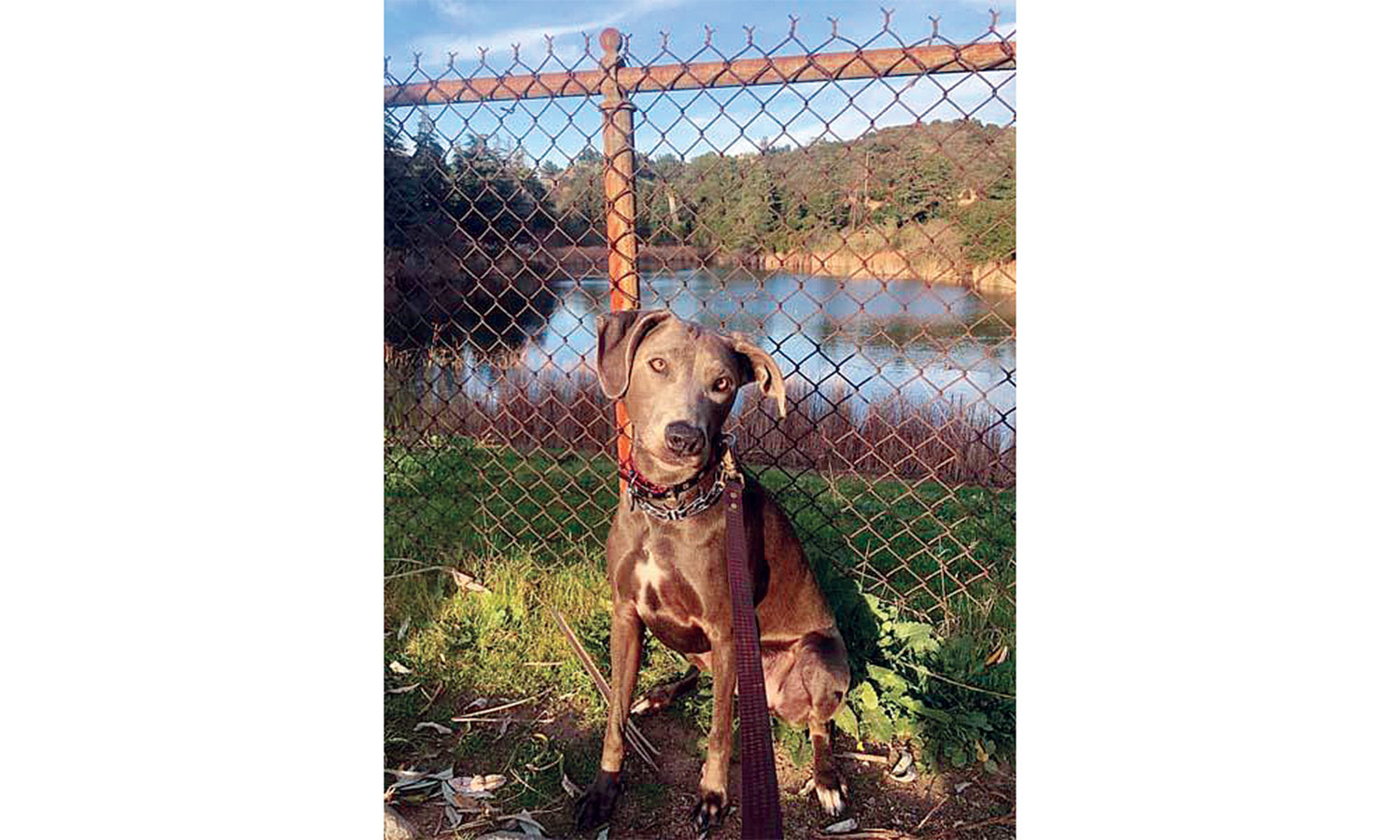 When Emma Carden entered her 5-year-old dog Violet in last year's Doggy Daze 90210 contest, she didn't know what to expect. Violet isn't a purebred; she doesn't have papers or even the level of social media clout that Carden thought many of the other contestants would have. But she knew one thing–that Violet is impossibly adorable and photogenic. "I already had great pictures of Violet, so I needed to decide which category I should enter her under. Going on local hikes is really our thing, and I found the perfect shot of Violet in Franklin Canyon. The lighting was super beautiful, and Violet looked like she was in her element. I just knew that was the shot and submitted it for 'Best Pooch in a Park,'" said Carden. Thousands of Beverly Hills residents cast their votes. Carden rallied Violet's fans on the pup's Instagram account (@emmalovesy0u). She was thrilled when the results were tallied, and Violet had taken the first-place prize. "I was beyond proud," she said. These days when she's not winning contests, Violet spends her time hiking in Coldwater Canyon or strutting down Rodeo Drive with her favorite toy panda in her mouth. "She's happy just doing normal dog stuff, and for me, I can't imagine life without her," Carden said. "Unconditional love, that's the gift you get when you have a dog, and there's nothing better than that."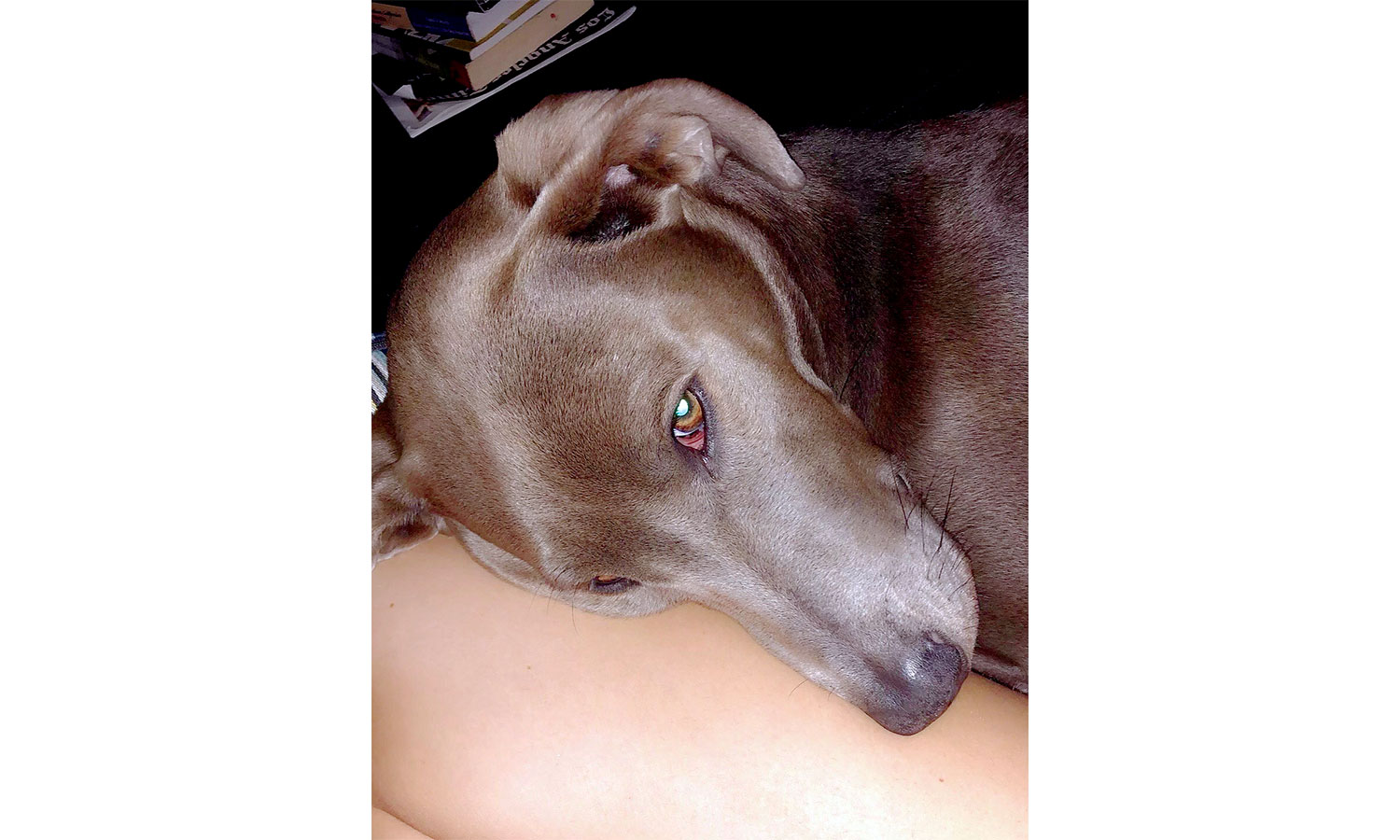 Share Post