Making a film within a film seems to be becoming a genre unto itself. The recent "Cinema Sabaya" and "Bergman Island" come to mind. To a certain extent, even Spielberg's "The Fabelmans" is a movie within a movie because so much of Sammy Fabelman's life is seen through the lens of his camera. "The Worst Ones," winner of the 2022 Cannes "Un Certain Regard" prize for independent films featuring new directors, is just such a movie.
Gabriel, the director, has chosen to film his movie in a housing project in a depressed northern French city. His story about a group of kids who are from difficult backgrounds will best be shot in true-to-life circumstances with "real" people. He intends to cast locals from this community and he spreads his casting net where troubled kids abound.
The townspeople are, at first, overjoyed that someone will be making a movie about their town. They need all the good publicity they can get. When they realize that Gabriel is intent on centering his story on Cité Picasso, the housing project in the most run-down part of town, their glee turns to bitterness. That Gabriel has chosen children deemed "the worst ones" of their neighborhood only brings them more despair.
Authenticity is what the director is after, something he believes can only come from those who have lived the kind of life he wants to portray on screen. He's found a gold mine of realism in the children interviewed, among them Jessy, recently released from a juvenile detention center for assault, with a chip on his shoulder the size of a boulder; Lily, a beautiful lost teen with a fast reputation and a longing for someone to rescue her; and Ryan, a middle schooler with anger issues and learning problems whose eyes flash with the resentment he feels at every turn. They are, as the city fathers continue to exclaim, the worst.
The focus is on Ryan and, as Gabriel explains it, he needs to exhibit emotions on demand, something that might be difficult because, as Ryan tells the director, he has never shed a tear. He is stoic but quick to anger at a slight. Not quite understanding what is demanded of him, or maybe he does, he explodes when he is supposed to be placid and calm when he is asked to be angry. It begs the question of who is actually in control. In one particular incident, when the action calls for Ryan to react to an insult and fight, he stands there implacable until Gabriel screams insults at him trying to incite him to action. It works so well that Ryan throttles the other boy and has to be pulled away from him before he causes any more damage. It is here that you begin to realize the manipulation and callous disregard for the "actors" that is held by the otherwise gentle director, something he refuses to acknowledge. That they were chosen because they were products of a dysfunctional environment makes them puppets to Gabriel, the puppet master, regardless of his nice guy self-image.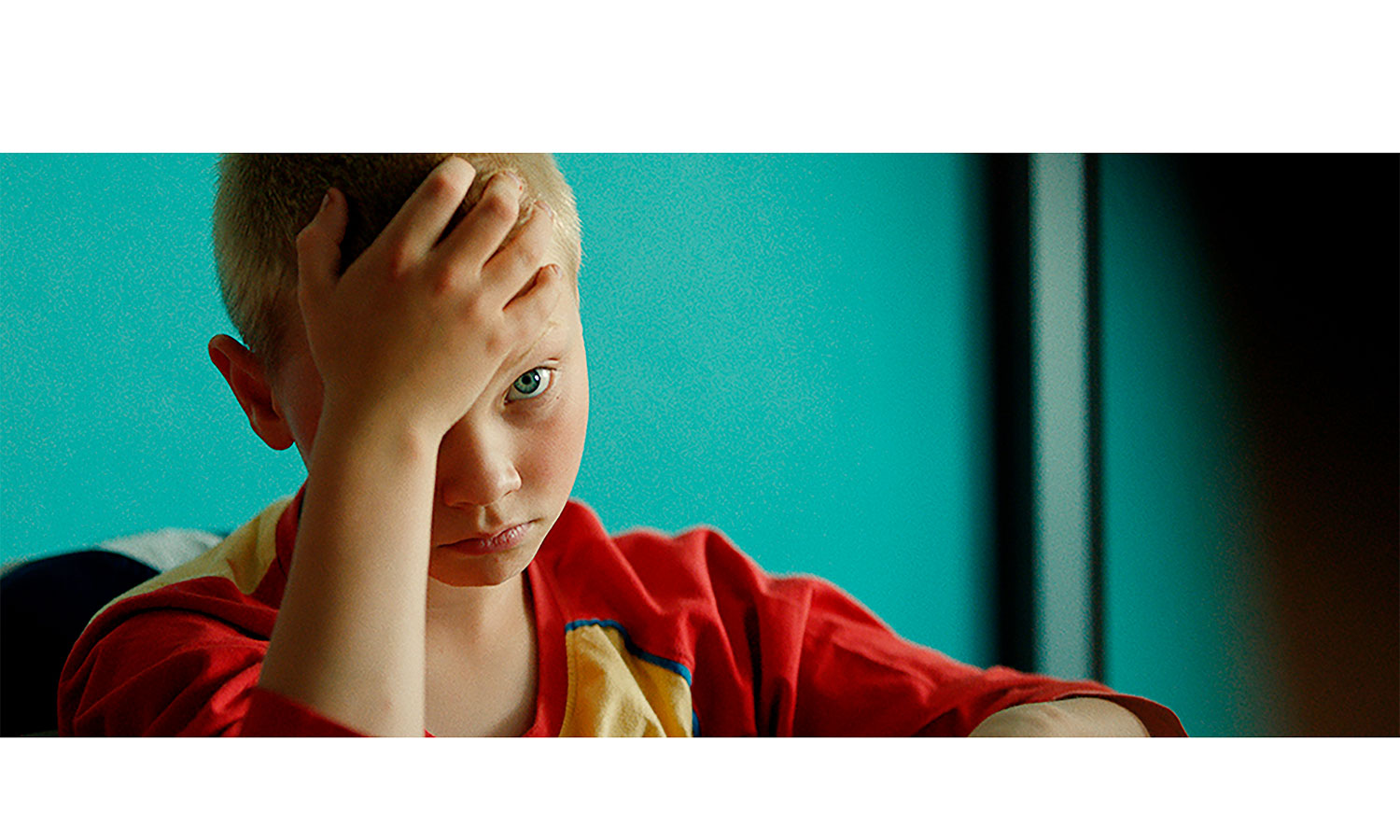 Gabriel has an easier time with Lily who is almost ethereal in nature. She is still, when asked, a virgin, drawing a sharp boundary between oral sex and sexual intercourse. Jessy, on the other hand, is the very definition of braggadocio–boastful, arrogant and cocky. He and Lily share a romantic storyline, one that involves lovemaking. No doubt deliberately voyeuristic in nature, the coaxing of the director to bring these young teens into an intimate situation is uncomfortable to watch.
Each young "actor" is clinging to the film as a life raft, an escape from the reality of their lives. Unable to grasp that when Gabriel goes home, they will remain; the hope that they felt for this brief time will leave a greater void than they felt before. The city fathers had hoped that filming a movie in their town would bring them a ray of recognition and possible glory. Instead, these children, the so-called worst ones, will forever be a negative reflection, a mirror held up showing only the inhospitable aspects of their lives. Clear, almost at the outset, is that these "worst ones" were actually the most vulnerable ones and that it was this vulnerability that Gabriel, subconsciously or not, was looking to exploit.
No one is as he or she seems, especially Gabriel. Fuzzy and soft, gentle and loving, Gabriel displays a dichotomy of spirit almost from the beginning. He has convinced himself that choosing children who have lived the life he is trying to explore on film has been done in the name of realism. But isn't choosing these particular children instead of actors more an act of exploitation? Aren't they less likely to question his actions when he is cajoling them and convincing them of his friendship? These are kids who live in the moment without the realization of what will change in their lives when the film crew moves on to the next project. Nothing will change for the better. They had hope and it will be ripped out from under them.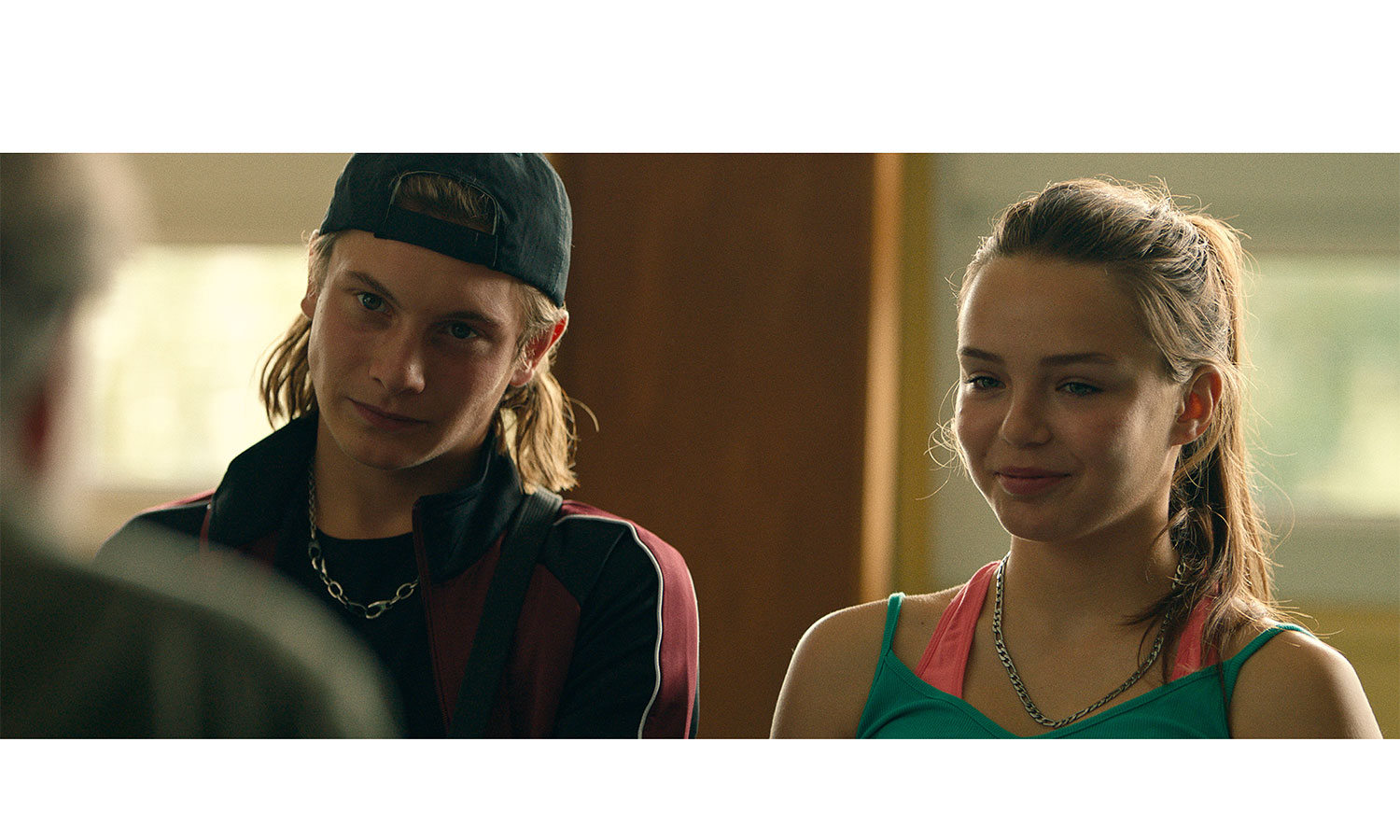 The device of making a film about making a film is complex. I lost myself within the layers, as was intended. Sometimes you are very aware of what is being filmed or acted and other times not. The disorientation works very well especially when watching Ryan. The actors, for the most part, were much like their roles. Timéo Mahaut and Loïc Pech, Ryan and Jessy, respectively, were both found in a children's home; Mallory Wanecque (Lily) at a local school. Johan Heldenbergh (Gabriel), a very established actor, was so convincing that there were times you wanted to grab him by his beard and pull as hard as you could. He made it easy to believe that he cared until you realized what his actual priorities were. That he took you on a roller coaster of emotions was a tribute to his characterization.
The backstory of this film is particularly interesting. The directors/writers, Lise Akoka and Romane Gueret, started out as casting directors. In a manner of speaking, the seed of "The Worst Ones" began as a short film called "Chasse Royale" (Royal Hunt). It was, to a certain extent, a film about casting. They held open casting sessions and interviewed hundreds of children from disadvantaged backgrounds. Certain kids caught their attention, and throughout many conversations they began to conceive a script based on the experiences of these children. Scenes were improvised and a story began to take shape about the intersection of real life and fiction. As Akoka and Gueret explained, by the time they were ready to make "The Worst Ones," the children in "Chasse Royale" who had helped shape the ideas and stories that would become "The Worst Ones" were too old for the roles they conceived. Yet another example of harsh reality stepping on art; or maybe this is the precursor to the exploitation illustrated in the film.
It is sometimes difficult to wrap your head around the intersection of the storyline of Ryan and his living circumstances and the reality of Ryan, but then that, I believe, is the point. But maybe what is needed is a clear-eyed look at the title–"The Worst Ones." Ask yourself who really are the worst ones. The exploiters or the exploited? It would be difficult not to be moved by this film.
In French with English subtitles.
Opening April 7 at the Laemmle Monica. 
Neely Swanson spent most of her professional career in the television industry, almost all of it working for David E. Kelley. In her last full-time position as Executive Vice President of Development, she reviewed writer submissions and targeted content for adaptation. As she has often said, she did book reports for a living. For several years she was a freelance writer for "Written By," the magazine of the WGA West and was adjunct faculty at USC in the writing division of the School of Cinematic Arts. Neely has been writing film and television reviews for the "Easy Reader" for more than 10 years. Her past reviews can be read on Rotten Tomatoes where she is a tomato-approved critic.